conspiracy
The Society of Homeopaths (SoH) is the UK's professional organisation of lay-homeopaths, therapists who treat patients without having studies medicine. This is what they say about themselves:
Everyone needs a healthcare professional they can trust – one who's trained to rigorous standards, bound by a strict code of ethics, and subject to independent regulation. That's what the Society of Homeopaths stands for. We're the UK's largest group of professional homeopaths, and the only dedicated register accredited by the Professional Standards Authority, an independent body set up by the government to protect the public.
We work to uphold standards of homeopathic care, support our members in their practices, and help their patients back to good health. We ensure that the letters RSHom are your guarantee of a well-trained, registered and insured professional homeopath.
This sounds fine, but is any of this true? Because of their dubious activities endangering public health, the SoH has attracted my attention many times before (for instance here, here and here). Today, they made national headlines.
It has been reported that Linda Wicks, chair of the Society of Homeopaths (S0H), has shared a series of bizarre petitions claiming that childhood immunisations are unsafe, and calling for The Medicines and Healthcare products Regulatory Agency (MHRH) to be disbanded. Mrs Wicks also posted a petition supporting Andrew Wakefield, the disgraced former doctor who falsely linked the MMR vaccine to autism. It claimed that the scientific establishment's rejection of his flawed research was 'the greatest lie ever told'.
Mrs Wicks, a Cornwall-based lay-homeopath and owner of the Linda Wicks Homeopathy Clinic in Truro, has been an adviser to the society for 16 years. She was appointed to the SoH chair in April. She has used her Facebook account to spread 'anti-vaxx' propaganda for years. Mrs Wicks must now consider whether such to resign.
Two other members of the board of directors of the SoH are also under pressure to quit. One of them, Francis Treuherz, used his Facebook feed to share a petition describing Mr Wakefield as a 'hero' who ought to be 'honoured' with the Nobel Peace Prize. In 2016 Treuherz endorsed a campaign urging the then education secretary Justine Greening to 'STOP vaccination' of schoolchildren against flu.
The flu petition was shared on Facebook by a third member of the SoH's board, Maggie Dixon, who owns a homeopathic clinic in Bath. Mrs Dixon works as a member of the 'team of practitioners' at Ainsworths, the homeopathic pharmacy boasting of royal warrants from the Queen as well as Prince Charles.
It seems clear to me that the behaviour of Wicks, Treuherz and Dixon endangers public health and is deeply unethical. Considering what the SoH say about themselves (see above), it looks like a bad joke. In my view, it is incompatible with holding an office in a professional organisation of healthcare professionals.
Homeopathy does not have a good name when it comes to advising the public responsibly. Such behaviour is hardly going to improve this situation. The recent call of NHS leaders to stop the accreditation of homeopaths in the UK seems therefore well-justified.
Mrs Wicks meekly apologised yesterday, saying: 'I regret my association with these petitions and any confusion this may have caused, and I have removed the page which allegedly showed this historic material.' Confusion? At this stage, I must conclude that she is joking!
The SoH said it was working to improve communication standards 'with clearer guidelines'. Improve communication standards. Yes, definitely, they are taking the Mikey!
Mr Treuherz and Mrs Dixon did not comment.
So, should they resign?
Would that save the reputation of the SoH?
Is there any reputation to save?
WHAT DO YOU THINK?
Leah Bracknell, started raising funds ~3 years ago for alternative cures of her stage 4 lung cancer. Bracknell who, after her acting career, had become a yoga teacher said at the time that, in the UK, she was given "a fairly brutal and bleak diagnosis, but one I am determined to challenge". Her partner, Jez Hughes, who helped with the fund-raising said the money would be used for "immunotherapy and integrative medicine, which are seeing previously 'incurable' cancers going into complete remission".
The team thus raised over £50 000 and went to Germany, a country that is well-known for its liberal stance on quackery. In Britain, there are just a few physicians who are devoted to this or that alternative medicine. In Germany, there are thousands of them. In addition, Germany has a healthcare profession called the 'Heilpraktiker', a poorly-regulated left-over from the Third Reich. A Heilpraktiker has not studied medicine, yet is legally permitted to make all sorts of unsubstantiated claims and treat many serious diseases, including cancer, with unproven therapies.
It was reported that Leah Bracknell went to the 'Hallwang Private Oncology Clinic', an institution which claims that "Healing-oriented and individualised medicine considers all aspects of lifestyle and not only relies on conventional treatments and recent cutting-edge developments in medicine, but also takes into account our experience in natural remedies and is open for alternative treatment options in order to work in synergy with conventional treatment strategies. We always try to be as natural as possible and as conventional as needed to achieve the best results. Integrative Health Concepts are successfully used in many diseases including malignant diseases, neurological disorders as well as in prevention and rehabilitation." The SCAMs used there include homeopathy, micronutrients, natural supplements, whole body hyperthermia and ozone therapy.
The evidence does not support these or other alternative cancer 'cures'. In fact, the very notion of an alternative cancer cure is nonsensical: if an alternative cancer therapy showed even the slightest shimmer of promise, it would get investigated and, if shown to work, become part of routine oncology. The suggestion that there are treatments out there that are effective, yet shunned by oncologists because they originate from nature or from some exotic tradition is insulting and utterly barmy.
Yet cancer patients can easily fall for such claims. They are understandably desperate and listen to anyone promissing a cure. Therefore, they all too easily believe in weird conspiracy theories of 'Big Parma', the evil 'establishment' etc. who allegedly suppress the news of an effective therapy, as it might threaten their profits. If they do fall for such lies, they not only lose pots of money but also their lives.
Last Wednesday, it was reported that Leah Bracknell had died of cancer.
Some of you might have followed my recent discussion with a homeopath. It followed a typical path, and I decided therefore to try and analyse this exchange here. Perhaps others can learn from this example when debating with homeopaths or other providers of so-called alternative medicine (SCAM).
THE START
These conversations often start 'out of the blue' by some falsehood being trumpeted on social media. In the present case, the encounter commenced by someone tweeting this message to me: "…remember that asthma trial whose results you faked?" As I did not even remember having ever met the man, I was perplexed. And as I have not faked the study in question nor any other results, I did not think his remark was credible or funny. My mention of the fact that the aggressor was being libellous seemed to bring an end to this unhappy dialogue.
But not for very long. When the man insulted me again – this time very publicly in a UK newspaper – I decided to look into it a bit closer. The aggressor turned out to be in charge of the well-known UK homeopathic pharmacy, Ainsworth, and thus had an overt conflict of interest in defaming my often critical stance on homeopathy. Intriguingly, he had also published his own study of homeopathy. When I assessed this research, it turned out to be both incompetent and unethical. I had hoped that he would defend his work and discuss its limitations with me in a rational fashion. Yet, at this stage, he remained silent.
I then decided to write a further post in the hope of getting some sort of response from him. Alas, my hope was disappointed again. Even when I challenged him and his ROYAL WARRANT directly, he remained silent.
THE BUILD-UP
It needed a seemingly unrelated post of mine for him to find his voice:
Dear Ezard
We can all go round in endless circles arguing whether the Earth is Flat, but eventually someone has to venture out in a boat to the horizon to determine the fact. A cursory reading of Hahnemann encourages every student of homoeopathy to gain their own experience empirically. We all know you and your friends on this blog are standing on the shore proclaiming the Earth to be flat, but when are you going to pedal out,to bravely cite actual cases you have treated with homoeopathy as evidence of your position? What the audience reading this wants to know is what experience and knowledge any of you actually have of the subject you spend so much time criticising?
At this stage a had grown a little weary of Mr Pinkus and his innuendos. My response was thus a little impatient:
Dear Tony
I don't think highly of people who
1) are too daft to spell my name correctly,
2) imply I have no experience in homeopathy,
3) pretend that I make a secret of it, while, in fact, I published this multiple times (i.e. https://www.amazon.co.uk/Scientist-Wonderland-Searching-Finding-Trouble/dp/1845407776),
4) accuse others of being flat earthers, while evidently being one themselves,
5) do all this without declaring their massive conflict of interest.
Best regards
Edzard
What followed was Pinkus' increasingly irrational attempts to defame me by revealing to the world that I (and other critics of homeopathy) lacked sufficient clinical experience with homeopathy and therefore were not competent to discuss the subject. Explanations by myself and others that,
firstly I did have knowledge and experience of homeopathy,
and secondly no experience is required for a critical evaluation of any treatment,
all fell on deaf ears.
THE END
The conclusion of this odd discussion was Pinkus' triumphant declaration of victory:
I came to this blog to see if anyone in the discussion had any serious intention to discuss the subject of homoeopathy. In order to do this there are certain prerequisites for a sensible debate and one of these is actual knowledge and experience of the subject matter under discussion. To this end I asked if anyone has case they treated in order to discuss the merits and demerits of the experience. No one offered one. I repeated the request and the silence changed to attacks on me even asking.
Any scientist worthy of the challenge, and certainly someone who proudly styles himself as a Professor of CAM with experience and knowledge, would be only too glad to share this with others. Sadly though I have met with rebuke and insult but no evidence to support the opposition to homoeopathy saving some incoherent rant about the needlessness of empirical experience. The cornerstone of Hahnemann's work on homoeopathy and the one thing he advocated to other doctors. "Don't take my word for it, prove it to yourself"
When you find the need to attack me to defend your incessant argument that homoeopathy is implausible I really cannot take you seriously.
Here we have a blog hosted by a chap who claims to be an expert on the subject but now claims he hasn't practiced it for over 40 years. Won't say what he did when he practised, what he learned and when asked to give at least once case he treated, refuses and creates some diversion to cover his ignorance of the question. Now that's what I call a charlatan.
I understand you have made a living out of this but it must be a miserable existence old chap
______________________________________________________________________
I find this exchange rather typical for an argument with  SCAM-fanatics. It follows a fairly standard strategy:
aggression form a complete stranger,
attempt of a rational defence,
more aggression and insults
attempts to debate the published evidence,
silence from the aggressor who seems unable to defend his evidence,
more aggression at an unexpected opportunity,
further attempts to rationalise and discuss the facts,
the aggressor questions his opponent's competence,
more attempts to rationalise and provide valid explanations,
conclusion of the discussion with aggressor trying to occupy the moral high ground.
Of course, this is eerily similar to playing chess with a pigeon.
So, what, if anything, can we learn from this?
Mainly three things, I think:
Either you don't argue with fanatics at all,
or you realise from the beginning what is about to happen; in this case, have fun exposing irrationality in the hope that others might profit from your experience.
In any case, do not expect that your aggressor will be able to learn anything.
I have written about this more often than I care to remember, and today I do it again.
Why?
Because it is important!
Chiropractic is not effective for kids, and chiropractic is not harmless for kids – what more do we need to conclude that chiropractors should not be allowed anywhere near them?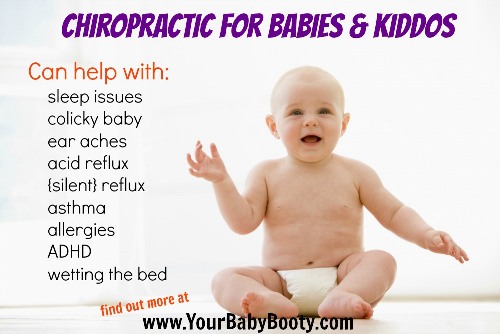 And most experts now agree with this conclusion; except, of course, the chiropractors themselves. This recent article in THE CHRONICLE OF CHIROPRACTIC is most illuminating in this context:
It was only a matter of time before the attack on the chiropractic care of children spread to the United States from Australia and Canada and its also no surprise that insurance companies would jump on the bandwagon first.  According to Blue Cross and Blue Shield Children under the age of 5 years should not receive chiropractic care (spinal manipulation) " . . . because the skeletal system is not mature at this time."
The Blues further contend that:
"Serious adverse events may be associated with pediatric spinal manipulation in children under the age of 5 years due to the risks of these procedures in children this age."
The Blues claims that their determination is based on standards of care – though they do not state which ones.
"This determination was based on standards of care in pediatric medicine as well as current medical evidence."
This is not the first time Blue Cross attacked the chiropractic care of children. In 2005 CareFirst Blue Cross claimed that:
"Spinal manipulation services to treat children 12 years of age and younger, for any condition, is considered experimental and investigational."
The ridiculous and false claims by Blue Cross come on the heels of a ban placed on spinal manipulation of infants by the Chiropractic Board of Australia (see related story) and attacks on chiropractors who care for children in Canada by chiropractic regulatory boards there.
There is in fact plenty of evidence to support the chiropractic care of infants and children and there are practice guidelines (the highest level on the research hierarchy pyramid) that support such care.
The real issue is not whether or not evidence exists to support the chiropractic care of children – the real issue is power and the lack of any necessity for evidence for those with the power.
__________________________________________________________________
END OF QUOTE
What can we learn from this outburst?
Chiropractors often take much-needed critique as an 'attack'. My explanation for this phenomenon is that they sense how wrong they truly are, get defensive, and fear for their cash-flow.
When criticised, they do not bother to address the arguments. This, I believe, is again because they know they are in the wrong.
Chiropractors are in denial as to what they can and cannot achieve with their manipulations. My explanation for this is that they might need to be in denial – because otherwise they would have to stop practising.
They often insult criticism as ridiculous and false without providing any evidence. The likely explanation is that they have no reasonable evidence to offer.
All they do instead is stating things like 'there is plenty of evidence'. They don't like to present the 'evidence' because they seem to know that it is worthless.
Lastly, in true style, they resort to conspiracy theories.
To any critical thinker their behaviour thus makes one conclusion virtually inescapable: DON'T LET A CHIROPRACTOR NEAR YOUR KIDS!
A series of article in The Times yesterday (to which I had made several minor contributions) focussed on the dangers of homeoprophylaxis/homeopathic vaccinations. Sadly, the paper is behind a paywall. I therefore will try to summarise some of the relevant points.
A courageous Times-reporter went under cover to extract some of the anti-vaccination views from a lay homeopath. This particular homeopath happened to charge £330 from customers who want to protect themselves or their family from infectious diseases (£130 for a homeopathic remedy kit, plus £200 for the compulsory instructions via skype that automatically come with the kit). Here are some of the most obvious porkies uttered by that homeopath:
Only 30% of healthcare professionals get vaccinated.
Rubella is a very mild disease.
Cancer patients don't get fever.
Measles mainly kills children with severe disease.
Anything which messes with natural immunity could contribute to autism.
Health officials devised a seven-step recipe to scare consumers into vaccinating their kids.
Fevers should be celebrated.
This new undercover research by the Times is reminiscent of our own investigation of 2002. At the time, we contacted 168 homoeopaths, of whom 104 (72%) responded, 27 (26%) withdrawing their answers after debriefing. We also contacted 63 chiropractors, of whom 22 (44%) responded, six (27%) withdrawing their responses after debriefing.  Only 3% of professional homoeopaths and 25% of the chiropractors advised in favour of the MMR vaccination. Almost half of the homoeopaths and nearly a fifth of the chiropractors advised against it. (This tiny and seemingly insignificant study almost cost me my job: some homeopaths complained to my peers at Exeter University who then, in their infinite wisdom, conducted a most unpleasant investigation into my allegedly 'unethical' research; full details of this amazing story are provided in my memoir.)
But perhaps you think that homeoprophylaxis might be effective after all? In this case, you would be mistaken! As discussed a couple of weeks ago, a recent study demonstrated that such treatments are ineffective. Its authors concluded that homeopathic vaccines do not evoke antibody responses and produce a response that is similar to placebo. In contrast, conventional vaccines provide a robust antibody response in the majority of those vaccinated.
The Times article stated that about half of all new parents have been exposed to anti-vaxx propaganda. Consequently, global measles cases have risen by 300% in the first three months of this year compared to last year. Faced with measles outbreaks across the world, it is hard to deny that homeopaths who promote homeopathic vaccinations are a significant risk to public health.
The Times considered the issue sufficiently important to add an editorial. Its opening sentence sums up the issue well, I think: The evidence supporting claims that homeopathic remedies offer an effective alternative to the measles vaccine can be summarised in one word: zero. And its concluding sentences are even clearer: Tobacco companies are obliged to carry prominent public health warnings on their products. Homeopaths should too.
If one agrees with this sentiment, I suggest, we also consider the same for some:
And furthermore I suggest we disregard the many pro-vaccination statements by the professional organisations of these clinicians – they are nothing but semi-transparent fig-leaves and a politically-correct lip services which they neither enforce nor even truly mean.
Alternative medicine is an odd term (but it is probably as good or bad as any other term for it). It describes a wide range of treatments (and diagnostic techniques which I exclude from this discussion) that have hardly anything in common.
Hardly anything!
And that means there are a few common denominators. Here are 7 of them:
The treatments have a long history and have thus stood the 'test of time'.
The treatments enjoy a lot of support.
The treatments are natural and therefore safe.
The treatments are holistic.
The treatments tackle the root causes of the problem.
The treatments are being suppressed by the establishment.
The treatments are inexpensive and therefore value for money.
One only has to scratch the surface to discover that these common denominators of alternative medicine turn out to be unmitigated nonsense.
Let me explain:
The treatments have a long history and have thus stood the 'test of time'.
It is true that most alternative therapies have a long history; but what does that really mean? In my view, it signals but one thing: when these therapies were invented, people had no idea how our body functions; they mostly had speculations, superstitions and myths. It follows, I think, that the treatments in question are built on speculations, superstitions and myths.
This might be a bit too harsh, I admit. But one thing is absolutely sure: a long history of usage is no proof of efficacy.
The treatments enjoy a lot of support.
Again, this is true. Alternative treatments are supported by many patients who swear by them, by thousands of clinicians who employ them as well as by royalty and other celebrities who make the headlines with them.
Such support is usually based on experience or belief. Neither are evidence; quite the opposite, remember: the three most dangerous words in medicine are 'IN MY EXPERIENCE'. To be clear, experience and belief can fool us profoundly, and science is a tool to prevent us being misled by them.
The treatments are natural and therefore safe.
Here we have two fallacies moulded into one. Firstly, not all alternative therapies are natural; secondly, none is entirely safe.
There is nothing natural about diluting the Berlin Wall and selling it as a homeopathic remedy. There is nothing natural about forcing a spinal joint beyond its physiological range of motion and calling it spinal manipulation. There is nothing natural about sticking needles into the skin and claiming this re-balances our vital energies.
Acupuncture, chiropractic, herbal medicine, etc. are burdened with their fair share of adverse effects. But the real danger of alternative medicine is the harm done by neglecting effective therapies. Anyone who decides to forfeit conventional treatments for a serious condition, and uses alternative therapies instead, runs the risk of shortening their lives.
The treatments are holistic.
Alternative therapists try very hard to sell their treatments as holistic. This sounds good and must be an excellent marketing gimmick. Alas, it is not true.
There is nothing less holistic than seeing subluxations, yin/yang imbalances, auto-intoxications, energy blockages, etc. as the cause of all illness. Holism is at the heart of all good healthcare; the attempt by alternative practitioners to hijack it is merely a transparent attempt to boost their business.
The treatments tackle the root causes of the problem.
Alternative therapists claim that they can identify the root causes of all conditions and thus treat them more effectively than conventional clinicians who merely treat their symptoms. Nothing could be further from the truth. Conventional medicine has been so spectacularly successful not least because we always aim at identifying the cause that underlie a symptom and, whenever possible, treat that cause (often in addition to treating symptoms). Alternative practitioners may well delude themselves that energy imbalances, subluxations, chi-blockages etc. are root causes, but there simply is no evidence to support their deluded claims.
The treatments are being suppressed by the establishment.
The feeling of paranoia seems endemic in alternative medicine. Many practitioners are so affected by it that they believe everyone who doubts their implausible notions and misconceptions is out to get them. Big Pharma' or whoever else they feel prosecuted by are more likely to smile at such wild conspiracy theories than to fear for their profit margins. And whenever 'Big Pharma' does smell a fast buck, they do not hesitate to jump on the alternative band-waggon joining them in ripping off the public by flogging dubious supplements, homeopathics, essential oils, vitamins, flower remedies, detox-remedies, etc.
The treatments are inexpensive and therefore value for money.
It is probably true that the average cost of a homeopathic remedy, an acupuncture treatment or an aromatherapy session costs less than the average conventional treatment. However, to conclude from it that alternative therapies are value for money is wrong. To be of real value, a treatment needs to generate more good than harm; but very few alternative treatments fulfil this criterion. To use a blunt analogy, if someone offers you a used car, it may well be inexpensive – if, however, it does not run and is beyond repair, it cannot be value for money.
As I already stated: alternative medicine is so diverse that its various branches are almost entirely unrelated, and the few common denominators of alternative medicine that do exist are unmitigated nonsense.
I came across this article; it is neither new nor particularly scientific. Yet I believe it is sufficiently remarkable to alert you to it, quote a little from it, and hopefully make you chuckle a bit:
The Vatican's top exorcist has spoken out in condemnation of yoga … , branding [it] as "Satanic" acts that lead[s] to "demonic possession". Father Cesare Truqui has warned that the Catholic Church has seen a recent spike in worldwide reports of people becoming possessed by demons and that the reason for the sudden uptick is the rise in popularity of pastimes such as watching Harry Potter movies and practicing Vinyasa.
Professor Giuseppe Ferrari … says that … activities such as yoga, "summon satanic spirits" … Monsignor Luigi Negri, the archbishop of Ferrara-Comacchio, who also attended the Vatican crisis meeting, claimed that homosexuality is "another sign" that "Satan is in the Vatican". The Independent reports: Father Cesare says he's seen many an individual speaking in tongues and exhibiting unearthly strength, two attributes that his religion says indicate the possibility of evil spirits inhabiting a person's body. "There are those who try to turn people into vampires and make them drink other people's blood, or encourage them to have special sexual relations to obtain special powers," stated Professor Ferrari at the meeting. "These groups are attracted by the so-called beautiful young vampires that we've seen so much of in recent years."
Is yoga about worshiping Hindu gods, or is it about engaging in advanced stretching and exercise? At its roots, yoga is said to have originated from the ancient worship of Hindu gods, with the various poses representing unique forms of paying homage to these entities. From this, other religions such as Catholicism and Christianity have concluded that the practice is out of sync with their own and that it may result in demonic spirits entering a person's body.
… Father Truqui sees yoga as being satanic, claiming that "it leads to evil just like reading Harry Potter." And in order to deal with the consequences of this, his religion has had to bring on an additional six exorcists, bringing the total number to 12, just to deal with what he says is a 100% rise in the number of requests for exorcisms over the past 15 years. "The ministry of performing an exorcism is little known among priests … It's like training to be a journalist without knowing how to do an interview." At the same time, Father Amorth admits that the Roman Catholic Church's notoriety for all kinds of perverted sex scandals is also indicative of demonic activity – he stated that it represents proof that "the Devil is at work inside the Vatican." "There's homosexual marriage, homosexual adoption, IVF [in vitro fertilization] and a host of other things," added Monsignor Luigi Negri, the archbishop of Ferrara-Comacchio, about what he says is evidence of the existential evil in society. "There's the glamorous appearance of the negation of man as defined by the Bible."
END OF QUOTES
Speechless?
Me too!
Just one thought, if I may: according to Father Truqui, the most satanic man must be a 'perverted' catholic priest practising Yoga and reading Harry Potter!
In Germany, homeopathic firms are – as I recently mentioned – starting to panic. Sales figures have, for the first time since decades, declined. This is undoubtedly the work of all those evil sceptics (including, or perhaps foremost?, my evil self!) who are well-organised and even better-funded.
At least, this is what their new PR-man seems to think.
Christian J Becker has been exceedingly active on Twitter provoking everyone who said a word against homeopathy. He is without any doubt the fiercest PR-defender of German homeopathy since Claus Fritzsche. But just like with the late Fritzsche, all those years ago, I am beginning to worry. Is Mr Becker feeling alright? I see increasingly worrying signs and parallels. Might he be drifting into some sort of a psychopathologic episode?
Despite being a novice to this field, he seems to think that a substance which had no therapeutic effect to start with – think of Berlin wall – becomes highly active, if you dilute it at a rate of 1:1000000000000000000000000000000000000000000000000000000000000, for instance. Could this be the first sign of a deeper problem developing?
He hints at his suspicion that poor old Fritzsche did, in fact, not commit suicide as generally believed and well-documented. No, he seems to think that he was murdered! By whom? Not the evil sceptics, surely?!
He seems persuaded that I am some sort of master mind of the growing German opposition to homeopathy. As I obviously know better, I find his persuasion worrying.
A further concern, in my view, is Becker's assumption about the huge amounts of money that are behind the criticism of homeopathy. As the big money is demonstrably on the other side, i. e. the homeopathic industry, this loss of reality might be an ominous sign.
Similarly, Becker believes that the German government has decided to go against homeopathy. As the opposite is (and always has been) the case, one might ask: do his opinions indicate some type of a paranoid trait?
Becker thinks, as already mentioned, that those who speak out against homeopathy are all paid by some sinister source. We all receive big cheques and live a life of Reilly because of this lavish support? This theory supposes that we all act against better knowledge and, deep down, we all know that homeopathics diluted at a rate of 1:1000000000000000000000000000000000000000000000000000000000000 are effective. More loss of reality?, I ask myself.
Becker has a strategy that he proudly admits to: he provokes people on Twitter to a point where they lose their nerve and reply something offensive. Armed with this statement, he then recruits a lawyer* and sues them for libel. He tried his trick recently likening several homeopathy-critics to Roland Freisler, the infamous judge of the Nazi era. Such actionable behaviour could be seen as a sign of a man in serious trouble – has Becker lost so much contact with reality that he does not realise that, in court, his insults would harm him and not his opponent?
Or perhaps he misunderstood the prime dogma of homeopathy? 'Like cures like' does not mean one can cure criticism with aggression. I am sure that Hahnemann, who knew a fair bit about aggression, never said so.
One of the most concerning features of homeopathy's new defender is that Becker thinks anyone might believe him when he implies that, as a professional PR-man, he does a time-consuming PR-job for free. Yes, he did indicate that he conducts PR for homeopathy for a hobby. Would you find such behaviour normal?
So, should we be worried about the state of mind of homeopathy's staunch defender? It might be too early to issue a final judgement on this question. But I am the first to admit that the signs are somewhat ominous. The man might need our help! Therefore, let me emphatically and empathetically stress this:
Mr Becker, if you read this – and I suspect you will – please stay calm. I know several good physicians who might be able to help you. And I promise, they will not prescribe a single homeopathic remedy!
*if you are one, please note this article is pure satire!
It has been shown repeatedly that a 'conspiracy mentality' is associated with usage of alternative medicine. But perhaps alternative medicine is itself a conspiracy theory in disguise?
One of the questions I invariably get after a public lecture is the one about alternative medicine being the victim of some sort of sinister plot. This notion can take various shapes and forms:
The scientific establishment prevents the public from fully benefitting from the effects of alternative medicine.
The pharmaceutical industry suppresses the good news about alternative treatments.
The funding agencies refuse to fund research into alternative medicine.
The media are bent on defaming alternative medicine.
The regulators do not allow alternative medicine to thrive as much as it would deserve.
The medical profession is afraid that the benefits of alternative medicine become better known.
I could go on, but I am sure you get the picture.
The amazing thing is that I hear such arguments not just from fanatic proponents of alternative medicine, but also from more reasonable people. These sentiments seem to be entirely common and seemingly logical arguments. Most people I meet seem to believe them at least to some degree.
Having heard them so often, I do wonder: Can one explain alternative medicine as a conspiracy theory?
A conspiracy theory is an erroneous and often difficult to falsify notion that tries to explain a set of circumstances as the result of a secret plot by usually powerful conspirators, while ignoring obvious alternative explanations. The very concept of alternative medicine assumes that there are valuable therapies that conventional healthcare does not allow in its realm.
The reasons for the secret plot that prevents them to be included in conventional healthcare are rarely named by enthusiasts of alternative medicine. So, what are they?
Professional jealousy?
Financial interests?
Lack of interest?
Lack of caring?
According to proponents of alternative medicine who I have asked, they consist of a mixture of all of these possibilities. And all of these possibilities are, in a way, consistent with alternative medicine being based on a conspiracy theory.
When I ask people why they believe in these theories, they cannot produce any solid evidence for their beliefs. This does not surprise me because, as far as I can see, there is no evidence to support them: they are erroneous. In turn, this means that one important criterium for conspiracy theory is being met.
Another characteristic of conspiracy theories is that they cannot easily been proven to be false. None of the above-listed reasons are, in fact, difficult to falsify.
A final characteristic of conspiracy theories is that its proponents are ignoring obvious alternative explanations.
WHY ARE ALTERNATIVE THERAPIES NOT ADMITTED INTO THE REALM OF CONVENTIONAL MEDICINE?
Simply because they are not supported by sufficiently strong evidence for generating more good than harm.
So, yes, to some extent alternative medicine even is a conspiracy theory in disguise.
They say that minds are like parachutes – they function only when open. Having an open mind means being receptive to new and different ideas or the opinions of others.
I am regularly accused of lacking this quality. Most recently, an acupuncturist questioned whether acupuncture-sceptics, and I in particular, have an open mind. Subsequently, an interesting dialogue ensued:
___________________________________________________________
Tom Kennedy on Wednesday 01 August 2018 at 19:27
edzard on Thursday 02 August 2018 at 12:46
"Perhaps the full conclusion should always be quoted…"
YES, IF NOT, IT'S CALLED 'BEING ECONOMICAL WITH THE TRUTH'
Tom Kennedy on Friday 03 August 2018 at 11:20
I am sorry to say that I see no critical evaluation in the post you linked to.
" I'd say it comes across as 'negative assessment' rather than 'critical assessment'.
have you noticed that criticism is often experienced as negative to the person(s) it is aimed at?
This exchange shows how easily I can be provoked to get stroppy and even impolite – I do apologise.
But it also made me wonder: how can anyone be sure to have an open mind?
And how can we decide that a person has a closed mind?
We probably all think we are open minded, but are we correct?
I am not at all sure that I know the answer. It obviously depends a lot on the subject. There are subjects where one hardly needs to keep an open mind and some where it might be advisable to have a closed mind:
the notion that the earth is flat,
flying carpets,
iridology,
reflexology,
chiropractic subluxation,
the vital force,
detox,
homeopathy.
No doubt, there will be people who even disagree with this short list.
Something that intrigues me – and I am here main ly talking about alternative medicine – is the fact that I often get praised by people who say, "I do appreciate your critical stance on therapy X, but on my treatment Y you are clearly biased and unfairly negative!" To me, it is an indication of a closed mind, if criticism is applauded as long as it does not tackle someone's own belief system.
On the subject of homeopathy, Prof M Baum and I once published a paper entitled 'Should we maintain an open mind about homeopathy?' Its introduction explains the problem quite well, I think:
Once upon a time, doctors had little patience with the claims made for alternative medicines. In recent years the climate has changed dramatically. It is now politically correct to have an open mind about such matters; "the patient knows best" and "it worked for me" seem to be the new mantras. Although this may be a reasonable approach to some of the more plausible aspects of alternative medicine, such as herbal medicine or physical therapies that require manipulation, we believe it cannot apply across the board. Some of these alternatives are based on obsolete or metaphysical concepts of human biology and physiology that have to be described as absurd with proponents who will not subject their interventions to scientific scrutiny or if they do, and are found wanting, suggest that the mere fact of critical evaluation is sufficient to chase the healing process away. These individuals have a conflict of interest more powerful than the requirement for scientific integrity and yet defend themselves by claiming that those wanting to carry out the trials are in the pocket of the pharmaceutical industry and are part of a conspiracy to deny their patients tried and tested palliatives….
END OF QUOTE
And this leads me to try to define 10 criteria indicative for an open mind.
to be free of conflicts of interest,
integrity,
honesty,
to resist the temptation of applying double standards,
to have a track record of having changed one's views in line with the evidence,
to not cling to overt absurdities,
to reject conspiracy theories,
to be able to engage in a meaningful dialogue with people who have different views,
to avoid fallacious thinking,
to be willing to learn more on the subject in question.
I would be truly interested to hear, if you have further criteria, or indeed any other thoughts on the subject.