immunisation
Some chiropractors seem too uninformed, stupid or greedy to stop claiming that spinal manipulation boosts the immune system. In the current situation, this is not just annoying, it is positively dangerous.
Here is a fine example of such a person; he is even so convinced of his views that he felt like giving an interview:
How can/does chiropractic care improve your immune system? What happens to our bodies physiologically when we get chiropractic adjustments?
Chiropractic care addresses the vertebral subluxation. This occurs when a vertebra becomes misaligned. This misalignment can result in irritation to the spinal nerve roots, which exit the spinal cord.
When a spinal nerve root is irritated, it stresses the nervous system — thus the potential to weaken the immune system. When we evaluate the spine for these subluxations and identify a misalignment, chiropractors can adjust the spine to alleviate the irritation to the spinal nerve root. This in turn helps to remove the stress from the nervous system.
If people have problems with their immune systems, can chiropractic care help make them better?
Chiropractic care is not a panacea for disease. Its main role is to remove the interference on the nervous system. The three main stresses on the nervous system are thoughts, traumas, and toxins. These are mainly caused by poor lifestyle choices.
Negative thoughts and self-doubt, physical trauma, and environmental toxins all affect the body in ways that stress the nervous system, thus weakening the immune response. Chiropractic care can address the entire nervous system by not only creating a physiological change, but also inducing a reduction of stress, which results in emotional regulation.
Is there any particular research that gives evidence on how chiropractic care can improve your immune system?  
Three past studies suggest that manipulation consistently reduced the production of pro-inflammatory mediators associated with tissue damage and pain from articular structures. Two studies provide evidence that manipulation consistently reduced the production of pro-inflammatory mediators associated with tissue damage and pain from articular structures.
Two studies provide evidence that manipulation may induce and enhance production of the immunoregulatory cytokine IL-2 and the production of immunoglobulins as well.
There are a multitude of clinical studies demonstrating the effects of stress on the body and the correlation between stress and immune function. More double blind, randomized clinical trials need to be conducted on the direct relationship between spinal subluxation and the effect on the immune system. In private practice, we observe the impact that adjusting the spine has on overall wellness and its undeniable effect on boosting the body's ability to adapt to stress and improve your immune system.
Is there anything else about the physiology of how chiropractic care impacts the immune system that you think is important for readers to know?
Our health is our wealth. Taking responsibility for our wellbeing and being preventative affords the body the best possible chance of protecting itself from illness and disease.
Chiropractic care is rooted in the fundamentals that our negative thoughts, traumas, and toxins can lead to disease. By properly evaluating every patient and addressing their physical and emotional challenges, we as a profession can be the leaders of preventative care and restore health naturally and effectively.
On the one hand this is embarrassing, as it exposes almost everything that is wrong with chiropractic. On the other hand, it is informative, as it demonstrates how deeply some chiropractors are entrenched in platitudes, half-truths and blatant lies. The inevitable question is: do these chiropractors really believe this nonsense, or do they merely promote it because it is good for business?
Whatever the answer may be, one thing is fairly obvious: the ones who are being harmed by such drivel are the patients who lack sufficient critical thinking abilities to look through it. They pay not just with their money, but also with their health.
SO, PLEASE LEARN TO THINK CRITICALLY, FOLKS!
'HOMEOPATHY RESOURCE' claim they are the online web site for accurate information on homeopathy, homeopaths and homeopathic organizations. On 18 June, they published an article entitled "Another Remarkable Demonstration of Homeopathy's Effectiveness in Covid-19: ONLY 19 Deaths out of 35 million in Kerala, India". Here it is in its full beauty:
The State of Kerela India has shown that homeopathy and grassroots health care works dramatically well in epidemic and pandemic situations.. The state, in spite of areas of great density, has reported only 19 deaths. This compares to the UK which has a population of 66 million people but a tragic 41,698 deaths.
The region's Health Minister Shailaja Teacher has been called the "Coronavirus Slayer" after introducing homeopathy as a primary means of dealing with the epidemic. Kerala India has already come through two Nipah virus epidemics under her watch.
Tactics used by Shailaja included encouraging the use of homeopathy. In a recent media meeting, she talked about the need "to improve the immunity and resistance power of each individual not yet positive to Coronavirus, with the help of Homeopathic/ Ayurvedic medicines. That will help them resist the Coronavirus infection, help them to tide over the infection well, if at all they contract it…… everyone should take Homeopathic & Ayurvedic preventative treatments available."
According to Dr E.S.Rajendran who practices in Kerala "The total number of people who received the homeopathic preventive medicine Ars alb 30 through Kerala government as on June 1st was 10 million. An equal number of people have also received the same through voluntary organisations. The remaining population is expected to receive the preventive medicine in another one month." This distribution was carried out in each district with the help of resident associations and was achievable because there is a huge demand for homeopathy from the people.

_____________________________________
Do 'HOMEOPATHY RESOURCE' really think that this is 'accurate information'?
Do they feel that it amounts to evidence that homeopathy prevents COVID-19 infections?
Do they believe that it is responsible to promote such a message?
If so, they are more deluded than their homeopathic remedies are diluted!
There is a plethora of factors that might have contributed to the low infection rate in Kerela. Here are some that spring into my mind (in descending order of probability):
Social distancing measures might have been put in place at the right time.
Hand-washing might have been better accepted than in the UK.
Face-masks might have been more common.
The government might have been less incompetent than the one in the UK.
The pandemic might be arriving with some delay in Kerela (in the last 2 days the COVID cases have more than doubled in Kerela).
The hot weather might have inhibited the spread of the infection.
The Ayurvedic medicine mentioned by the health minister might have worked.
There might be many more cases due to under-diagnosis and poor testing.
The holy cows might have prevented infections.
Homeopathy works dramatically well in epidemic and pandemic situations.
Call me a sceptic, but – whatever turns out to be true (and I sincerely hope that the case numbers stay low in Kerela) – I do not think that 'HOMEOPATHY RESOURCE' is providing accurate information with their recent post.
And call me a pessimist, but I fail to see any good evidence to assume that homeopathic remedies have any effect in treating or preventing viral infections. In fact,
HIGHLY DILUTE HOMEOPATHIC REMEDIES ARE PURE PLACEBOS! 
People who use so-called alternative medicines (SCAM) tend to be more vaccine hesitant. One possible conclusion that can be drawn from this is that trusting SCAM results in people becoming more vaccine hesitant. An alternative possibility is that vaccine hesitancy and use of SCAM are both consequences of a distrust in conventional treatments. an International team of researchers conducted analyses designed to disentangle these two possibilities.
They measured vaccine hesitancy and SCAM use in a representative sample of Spanish residents (N = 5200). They also quantified their trust in three CCAM interventions;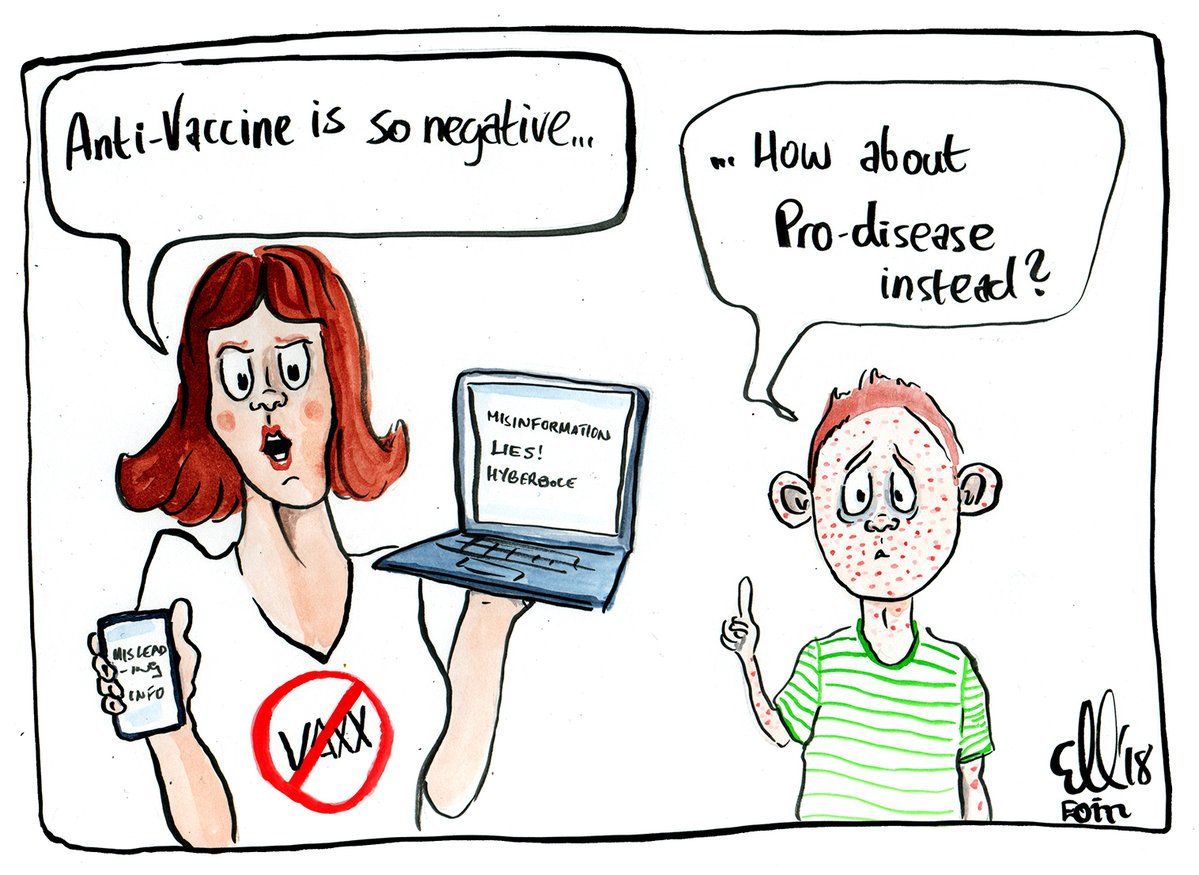 acupuncture,
reiki,

homeopathy                                                                  
and in two conventional medical interventions:
chemotherapy,
antidepressants.
Vaccine hesitancy turned out to be strongly associated with (dis)trust in conventional medicine, and this relationship was particularly strong among SCAM users. In contrast, trust in SCAM was a relatively weak predictor of vaccine hesitancy, and the relationship was equally weak regardless of whether or not participants themselves had a history of using SCAM.
According to the authors of this paper, the implication for practitioners and policy makers is that SCAM is not necessarily a major obstacle to people's willingness to vaccinate, and that the more proximal obstacle is people's mistrust of conventional treatments.
This is an interesting study. Yet, it begs a few questions:
 Is it possible to reliably establish trust in SCAM by asking about just 3 specific therapies?
Is it possible to reliably establish trust in conventional medicine by asking about just 2 treatments?
Why those therapies out of hundreds of options?
Could it be that here are national differences (in other countries distrust in conventional medicine is not a strong determinant of SCAM use)?
Is trust in SCAM and distrust in conventional medicine perhaps the common expression of an anti-science attitude or cultist tendencies?
During the last few months, I have done little else on this blog than trying to expose misinformation about COVID-19 in the realm of so-called alternative medicine (SCAM). However, the usefulness and accuracy of most viewed YouTube videos on COVID-19 have so far not been investigated. Canadian researchers have just published a very nice paper that fills this gap.
They performed a YouTube search on 21 March 2020 using keywords 'coronavirus' and 'COVID-19', and the top 75 viewed videos from each search were analysed. Videos that were duplicates, non-English, non-audio and non-visual, exceeding 1 hour in duration, live and unrelated to COVID-19 were excluded. Two reviewers coded the source, content and characteristics of included videos. The primary outcome was usability and reliability of videos, analysed using the novel COVID-19 Specific Score (CSS), modified DISCERN (mDISCERN) and modified JAMA (mJAMA) scores.
Of 150 videos screened, 69 (46%) were included, totalling 257 804 146 views. Nineteen (27.5%) videos contained non-factual information, totalling 62 042 609 views. Government and professional videos contained only factual information and had higher CSS than consumer videos (mean difference (MD) 2.21, 95% CI 0.10 to 4.32, p=0.037); mDISCERN scores than consumer videos (MD 2.46, 95% CI 0.50 to 4.42, p=0.008), internet news videos (MD 2.20, 95% CI 0.19 to 4.21, p=0.027) and entertainment news videos (MD 2.57, 95% CI 0.66 to 4.49, p=0.004); and mJAMA scores than entertainment news videos (MD 1.21, 95% CI 0.07 to 2.36, p=0.033) and consumer videos (MD 1.27, 95% CI 0.10 to 2.44, p=0.028). However, they only accounted for 11% of videos and 10% of views.
The authors concluded that over one-quarter of the most viewed YouTube videos on COVID-19 contained misleading information, reaching millions of viewers worldwide. As the current COVID-19 pandemic worsens, public health agencies must better use YouTube to deliver timely and accurate information and to minimise the spread of misinformation. This may play a significant role in successfully managing the COVID-19 pandemic.
I think this is an important contribution to our knowledge about the misinformation that currently bombards the public. It explains not only the proliferation of conspiracy theories related to the pandemic, but also the plethora of useless SCAM options that are being touted endangering the public.
The authors point out that the videos included statements consisting of conspiracy theories, non-factual information, inappropriate recommendations inconsistent with current official government and health agency guidelines and discriminating statements. This is particularly alarming, when considering the immense viewership of these videos. Evidently, while the power of social media lies in the sheer volume and diversity of information being generated and spread, it has significant potential for harm. The proliferation and spread of misinformation can exacerbate racism and fear and result in unconstructive and dangerous behaviour, such as toilet paper hoarding and mask stealing behaviours seen so far in the COVID-19 pandemic. Consequently, this misinformation impedes the delivery of accurate pandemic-related information, thus hindering efforts by public health officials and healthcare professionals to fight the pandemic.
Good work!
I suggest to critically evaluate the statements of some UK and US politicians next.
An international team of students of chiropractic have published a paper protesting against those chiropractors and chiropractic organisations that claim their treatments boost the immune system and thus protect the public from the corona-virus infection. Here their abstract:
Background
The 2019 coronavirus pandemic is a current global health crisis. Many chiropractic institutions, associations, and researchers have stepped up at a time of need. However, a subset of the chiropractic profession has claimed that spinal manipulative therapy (SMT) is clinically effective in improving one's immunity, despite the lack of supporting scientific evidence. These unsubstantiated claims contradict official public health policy reflecting poorly on the profession. The aim of this commentary is to provide our perspective on the claims regarding SMT and clinically relevant immunity enhancement, drawing attention to the damaging ramifications these claims might have on our profession's reputation.
Main text
The World Federation of Chiropractic released a rapid review demonstrating the lack of clinically relevant evidence regarding SMT and immunity enhancement. The current claims contradicting this review carry significant potential risk to patients. Furthermore, as a result of these misleading claims, significant media attention and public critiques of the profession are being made. We believe inaction by regulatory bodies will lead to confusion among the public and other healthcare providers, unfortunately damaging the profession's reputation. The resulting effect on the reputation of the profession is greatly concerning to us, as students.
Conclusion
It is our hope that all regulatory bodies will protect the public by taking appropriate action against chiropractors making unfounded claims contradicting public health policy. We believe it is the responsibility of all stakeholders in the chiropractic profession to ensure this is carried out and the standard of care is raised. We call on current chiropractors to ensure a viable profession exists moving forward.
In the paper, the authors also state that significant reputational damage can follow when unfounded claims are made that undermine public health policy… We call for a strong stance to be taken against these unsubstantiated claims and do not condone this unacceptable behaviour. As students, we are worried for the profession's reputation and call on current chiropractors to ensure we have a viable profession moving forward. 
BRAVO!!!
Now that the students have realised that the immunity claim is bogus, it would be only a small step to realise that so many other claims chiropractors make on a daily basis are false as well. There may be a difference in terms of severity, but there is none in terms of principle. As responsible healthcare professional to be, the student must rebel against ALL false claims made in their name.
So, will these students and other like-minded chiropractors please not stop here. I urge them to have a serious look at the claims their profession makes. Subsequently, they ought to take the ethically appropriate action.
And what might that be?
I see two possibilities:
Get rid of the abundance of lies that dominate chiropractic.
Find a different, more honest profession.
As we have discussed repeatedly, chiropractors tend to be critical of vaccinations. This attitude is easily traced back to DD Palmer, the founding father of chiropractic, who famously wrote about smallpox vaccinations: '…the monstrous delusion … fastened on us by the medical profession, enforced by the state boards, and supported by the mass of unthinking people …'
In Canada, the anti-vaccination attitude of chiropractors has been the subject of recent media attention. Therefore, researchers explored the association between media attention and public dissemination of vaccination information on Canadian chiropractors' websites.
In 2016, an international team of investigators identified all Canadian chiropractors' websites that provided information on vaccination by extracting details from the regulatory college website for each province using the search engine on their "find a chiropractor" page. The researchers assessed the quality of information using the Web Resource Rating Tool (scores range from 0% [worst] to 100% [best]), determined whether vaccination was portrayed in a positive, neutral or negative manner, and conducted thematic analysis of vaccination content. Now the researchers have revisited all identified websites to explore the changes to posted vaccination material.
Here are their findings:
In July 2016, of 3733 chiropractic websites identified, 94 unique websites provided information on vaccination:
59 (63%) gave negative messaging,
19 (20%) were neutral,
16 (17%) were positive.
The quality of vaccination content on the websites was generally poor, with a median Web Resource Rating Tool score of 19%. Four main themes were identified:
there are alternatives to vaccination,
vaccines are harmful,
evidence regarding vaccination,
health policy regarding vaccination.
From 2012 to 2016, there was one single Canadian newspaper story concerning anti-vaccination statements by chiropractors, whereas 51 news articles were published on this topic between 2017 and 2019. In April 2019, 45 (48%) of the 94 websites originally identified in 2016 had removed all vaccination content or had been discontinued.
The authors of this investigation concluded that in 2016, a minority of Canadian chiropractors provided vaccination information on their websites, the majority of which portrayed vaccination negatively. After substantial national media attention, about half of all vaccination material on chiropractors' websites was removed within several years.
I find these findings encouraging. They demonstrate that media attention can produce change for the better. That gives me the necessary enthusiasm to carry on my work in putting the finger on the dangers of chiropractic and other forms of so-called alternative medicine (SCAM). At the same time, the findings of this investigation are also disappointing. About half of all the chiropractors had not removed their misleading content from their websites despite the 51 articles highlighting the problem. This shows, I think, how deeply entrenched this vitalistic nonsense is in the heads of many chiropractor.
This means there is still a lot to do – so, let's get on with it!
Many experts are wondering whether it is possible to stimulate our immune system such that we are better protected against getting infected with the coronavirus. Several options have been considered.
An innovative approach, for instance, seems to be this one:
Recently, we showed that intravenous immunoglobulin (IVIg) treatment reduces inflammation of intestinal epithelial cells and eliminates overgrowth of the opportunistic human fungal pathogen Candida albicans in the murine gut. Immunotherapy with IVIg could be employed to neutralize COVID-19. However, the efficacy of IVIg would be better if the immune IgG antibodies were collected from patients who have recovered from COVID-19 in the same city, or the surrounding area, in order to increase the chance of neutralizing the virus. These immune IgG antibodies will be specific against COVID-19 by boosting the immune response in newly infected patients. Different procedures may be used to remove or inactivate any possible pathogens from the plasma of recovered coronavirus patient derived immune IgG, including solvent/detergent, 60 °C heat-treatment, and nanofiltration. Overall, immunotherapy with immune IgG antibodies combined with antiviral drugs may be an alternative treatment against COVID-19 until stronger options such as vaccines are available.
Another suggestion involves monoclonal antibodies:
The therapeutic potential of monoclonal antibodies has been well recognized in the treatment of many diseases. Here, we summarize the potential monoclonal antibody based therapeutic intervention for COVID-19 by considering the existing knowledge on the neutralizing monoclonal antibodies against similar coronaviruses SARS-CoV and MERS-CoV. Further research on COVID-19 pathogenesis could identify appropriate therapeutic targets to develop specific anti-virals against this newly emerging pathogen.
These and several further options have in common that they are not backed by robust clinical evidence. Such a lack of data rarely bothers charlatans who use the corona-panic for promoting their bizarre concepts. Numerous promoters of so-called alternative medicine (SCAM) are trying their very best to mislead the public into thinking that their particular SCAM will do the trick.
In comes the PYROMANIAC IN A FIELD OF (INTEGRATIVE) STRAW-MEN, Dr Michael Dixon who recently proclaimed that 'boosting immunity against coronavirus: 'Now's the time to turn to antioxidants and polyphenols'. Specifically, he recommended:
'Eat dark greens, broccoli, spinach or any coloured root vegetable such as beetroot or carrots and any fruit ending in the word berry; black, blue… The alliums, such as leeks and garlic and onions, are very strong in the same sort of chemicals and also even things like dark chocolate and certain teas, particularly green tea. Those who want a glass of red wine, well that's something that's very much permitted too.'
Inspired by such positive thinking, I ventured to find some evidence for Dixon's infinite wisdom. It could be that I am not very gifted at locating evidence – or perhaps there isn't any?
Well, not quite; there is some on garlic that Dixon praises for its immune-boosting activity. Here is the abstract of a Cochrane review:
Background
Garlic is alleged to have antimicrobial and antiviral properties that relieve the common cold, among other beneficial effects. There is widespread usage of garlic supplements. The common cold is associated with significant morbidity and economic consequences. On average, children have six to eight colds per year and adults have two to four.
Objectives
To determine whether garlic (Allium sativum) is effective for the prevention or treatment of the common cold, when compared to placebo, no treatment or other treatments.
Search methods
We searched CENTRAL (2014, Issue 7),OLDMEDLINE (1950 to 1965),MEDLINE (January 1966 to July week 5, 2014), EMBASE(1974 to August 2014) and AMED (1985 to August 2014).
Selection criteria
Randomised controlled trials of common cold prevention and treatment comparing garlic with placebo, no treatment or standard treatment.
Data collection and analysis
Two review authors independently reviewed and selected trials from searches, assessed and rated study quality and extracted relevant data.
Main results
In this updated review, we identified eight trials as potentially relevant from our searches. Again, only one trial met the inclusion criteria. This trial randomly assigned 146 participants to either a garlic supplement (with 180 mg of allicin content) or a placebo (once daily)for 12 weeks. The trial reported 24 occurrences of the common cold in the garlic intervention group compared with 65 in the placebo group (P value < 0.001), resulting in fewer days of illness in the garlic group compared with the placebo group (111 versus 366). The number of days to recovery from an occurrence of the common cold was similar in both groups (4.63 versus 5.63). Only one trial met the inclusion criteria, therefore limited conclusions can be drawn. The trial relied on self reported episodes of the common cold but was of reasonable quality in terms of randomisation and allocation concealment. Adverse effects included rash and odour.
Authors' conclusions
There is insufficient clinical trial evidence regarding the effects of garlic in preventing or treating the common cold. A single trial suggested that garlic may prevent occurrences of the common cold but more studies are needed to validate this finding. Claims of effectiveness appear to rely largely on poor-quality evidence.
Of course, this is not about corona but about the common cold. As for green tea, a recent review found a lack of reliable clinical data demonstrating its immune-boosting activities, a deficit also noted for chocolate.
But where IS the evidence that any of the above claims are true?
Could it be that there is no sound evidence to support Dixon's recommendations?
Impossible!!!
That would mean that Dixon, advisor to Prince Charles, is stating nonsense in the name of his COLLEGE OF MEDICINE AND INTEGRATED HEALTH. This organisation has many very respectable people as members and officers. They would never allow that sort of thing to happen!
Or would they?
When I first saw this press-release, I thought it was a hoax. After all, it came from a most dubious homeopathic source. Then I read it again and was no longer sure.
What do you think?
Here it is in full:
Santa Clara, Cuba, April 3,2020 (Prensa Latina) The homeopathic medicine Prevengho-VIR began to be administered as a measure to confront the Covid-19 in this province of central Cuba.
Dr. Mirtha Rosa Hernandez, head of the Department of the Elderly in Villa Clara, reported that the supply of the preparation began in the Grandparents' Homes and Elderly Homes of the territory, which has 184,000 people over 60 years old, 23.9 percent of the local universe. The medicine is administered by doctors and nurses of the basic working group where the Grandparents' Homes and Nursing Homes are located in the 13 municipalities of this province.
This homeopathic medicine comes in a 10-milliliter bottle, and the daily dosage is 5 drops, thrice a day; while on the tenth day a reactivation of the initial dose is performed. It is aimed at preventing the respiratory diseases in this risk group, in addition to other medical conditions, such as dengue.
In the upcoming days it will be extended to the Maternal Homes. It is administered by the doctors and the nurses from the basic work group of the senior homes.
She said, that besides avoiding the new coronavirus the formula is also aimed at preventing respiratory diseases in this risk group, in addition to others such as dengue fever.
This medicine can also be administered to children under 10 years old, pregnant women, nursing mothers, and patients with liver disorders.
Combination Medicine
Anas berberiae 200
Baptisia tinctora 200
Bascilinum 30
Pyrogenum 200
Eupetorium perf 200
Influezinum 200
Arsenicum Album 200
As I said, I was not sure whether this was for real. Is it possible that even officials are so stupid, brainwashed or gullible to go for homeopathy in such a serious situation?
In an attempt to find out, I did a little search and quickly found that the story has been reported by multiple media. This, for instance, is what the Miami Herald reported:
As scientists around the world speed up clinical trials to find a cure or vaccine for the coronavirus, the Cuban government will begin distributing a homeopathic remedy to the elderly and other vulnerable people to "prevent" the spread of the disease, a top health official said.
Dr. Francisco Durán, national director of Epidemiology at the Ministry of Public Health, said in a press conference on Sunday that "sublingual drops" of the compound PrevengHo-Vir "prevent different diseases such as influenza, the common cold, dengue, and emerging viral infections such as this one."
On Monday, Durán tried to correct his statements and said that the product "does not prevent contagion" but rather "increases resistance, the body's defenses against a certain virus."
Several state media outlets reported that PrevengHo-Vir is already being used in various Cuban provinces to treat the elderly and other groups vulnerable to the coronavirus. There is no internet record of PrevengHo-Vir, other than press reports about the announcement of its distribution in Cuba.
So, it's not a hoax!
In this case, let me try to predict what will happen next:
When the pandemic is over, the Cubans will publish mortality rates achieved with their homeopathic prevention [A].
They will compare them to data from a cohort that did not receive the homeopathic treatment [B].
Neither of the data-sets will be transparent and nobody will be able to check its reliability.
The comparison will yield a significant difference in favour of homeopathy.
The Cubans will use this to market their remedy.
The world of homeopathy will use it as a proof that homeopathy is effective (it wouldn't be the first time).
Nothing wrong with that, some will say. Others who understand research methodology will, however, point out that these data are less than convincing.
In such case/control studies, one large group of patients [A] is compared to another group [B]. Group A has been treated homeopathically, while group B received no homeopathy. Any difference in outcome between A and B might be due to a range of circumstances that are unrelated to the homeopathic treatment, for instance:
group A might have been less ill than group B,
group A might have been better nourished,
group A might have benefited from better hygiene,
group A might have received better care,
group B might have received treatments that made the situation not better but worse,
the researchers might have prettified the data to make group A look better.
Such concerns are not totally unfounded; after all, Cuba seems to have a long history of making irresponsible claims for their homeopathic products.
Guest post by Kevin Smith
A family member of my household has been aghast to receive in the post yesterday a letter suggesting that, if they develop symptoms of coronavirus, they should take homeopathic remedies.
If this had been from some quack pharmacy doing a random mailshot, it would have been bad enough. But, astonishingly, it has come from the NHS! The letter is not on headed notepaper and is unsigned (it is in the format of a 'factsheet'), thus is doesn't contain the sender's address; however, the envelope's address label displays both my family member's NHS number and the name of their GP practice. Moreover, the franking refers to a PO Box number that is owned by the NHS teaching hospital in our area. So it has certainly come from the NHS.
I believe that the family member who received it has been targeted because, in the past, a GP referral had been made for them to consult an NHS homeopath at this hospital.
Yes, very sadly, homeopaths have managed to exist within the NHS in the local area. I had assumed that, with the NHS recently cracking down on homeopathy, such quacks would have been excised – but this looks not to be the case, given the sending of this letter.
Here's the text of the letter. Read it and see if you are as astonished – indeed as enraged – as I certainly am, and as is the family member to whom it was sent.
Guidance on Coronavirus (updated)
Prevention:
Daily probiotics, Regular handwashing, Stat dose of Covid-19 nosode 200c if it becomes available, Vit C & Zinc supplementation
Stress avoidance (Constitutional homeopathic prescribing & lifestyle)
Avoid incidental paracetamol use (ie no symptomatics for stress headaches etc)
Contact:
Add Ecchinacea, tincture 5 drops in water, twice daily, for no more than 4 consecutive days
Prodromal (ie before symptoms emerge):
Avoidance of incidental paracetamol use.
Stop work. Rest. Isolation. (+ Gelsemium 2 hourly, and/or Covid-19 nosode if it becomes available)
If you develop symptoms of Coronavirus: then avoid Paracetamol, Ibuprofen or Aspirin and take one of the following every hour, sucked in the mouth:
Camphora 30c (tablets or pillules) chills, cough, changeable fever
Bryonia 30c (tablets or pillules) fever, painful dry cough
Arsenicum album 30c (tablets or pillules) washed out feeling, chilliness, restless or agitated
Veratrum album 30c (diarrhoea, chills and fatigue)
Bryonia and Camphora are the most commonly indicated for Covid-19 from experience so far. Order them directly from one of the UK Homeopathic Pharmacies listed.
7 grammes / 8 grammes = 60 tablets or pillules
14 grammes / 15 grammes = 120 tablets or pillules
That's the front page of the letter. Overleaf, it lists 11 homeopathic suppliers (across the UK), complete with contact details.
Additionally, the letter was accompanied by a pink slip, containing the following text:
If you find that you need to use any of the treatments outlined here, it is very important that you provide detailed feedback to us, so that we can adapt and improve our advice to others if necessary. Email (feedback only) dispensary@uku.co.uk
What to make of this communication? Remember, this was from the NHS! What to do about it? COMMENTS WELCOME!
Boris Johnson said we should take the coronavirus 'on the chin' and count on 'herd-immunity'. This, he claimed, is what his scientific advisers recommended.
I find this very hard to believe and have many doubts and questions.
To start with, I doubt that this is what Johnson's scientific advisers recommend – it is a solution that SOME of his scientific advisers recommend. And it is a solution that seems easy to follow. It is, however, by no means the only strategy for tacking the pandemic; it is just one of several options.
The fact that all other countries have opted for other solutions, suggests to me that it is an unusual path to go down to. The modellers who obviously like it had to make a number of assumptions; that's what modellers always have to do and rarely tell us about. But what if not all of these assumptions are correct?
The herd-immunity strategy counts on the fact that, once a certain percentage of the population has taken the infection 'on the chin', it is immune and therefore the transmission of the virus within such a population will be dramatically reduced or even zero. The percentage of the population needed for that to happen depends on how contagious the virus is. For the measles virus, herd immunity requires 90% of the population to be immune. For the coronavirus, the figure is said to be 60 – 70%. Is that an assumption or a fact? If it is a current fact, would the figure change, if the virus mutates? Could it be that a mutated virus can re-infect formerly immune people?
But let's postulate that the herd-immunity assumption is both correct and stable. Johnson's herd-immunity strategy would thus require that about 40 million Brits get infected with the virus to generate the required herd-immunity. Assuming a mortality rate of 1 – 2%, this means that Johnson is cheerfully accepting 400 000 – 800 000 fatalities.
But, as I said, this scenario is based on wild assumptions. It applies only if the virus does not mutate. And it only applies, if we do not run out of intensive care (IC) beds. However, running out seems possible, perhaps even likely, considering that we have only about half of the French and just one third of the German IC capacity. Sod's law has it that both might happen. In this case, we might easily have far in excess of 800 000 fatalities. How should we take that 'on the chin', Mr Johnson?
Sadly, this is not all; I have further doubts about our PM's ideas.
The present strategy regarding diagnosis of coronavirus cases is to self-isolate once suspicious symptoms start. Even if someone is seriously ill (with high fever etc.), they are told to stay at home and sit it out. This means we will never know whether these patients had or had not suffered from a coronavirus infection. How then can we ever be sure that the 60% target of infection has been reached? And if we are uncertain about it, how can we be sure that herd-immunity will work in the way the modellers predicted?
Moreover, we now know that people who caught the virus are infective BEFORE they develop symptoms. If that is so, the strategy of self-isolation will be far less effective than predicted. And, given this fact, are we not much more likely to have a sharp peak of cases early on which would make us run out of IC capacity? When that happens, even the pessimistic death rates might turn out to be too optimistic.
It seems to me that Johnson's herd-immunity strategy is risky to the point of being reckless. It also seems to me that there are very good reasons why other countries have not adopted it.
But what is the solution?
In my view, the solution cannot be to uncritically adopt the theories and assumptions of modellers. This is not a computer game; we are talking about human lives, many human lives!
I wish I new what the best solution is – but I don't. I merely fear that 'taking it on the chin' is not a solution at all. In any case, a wise move for Johnson and his team might be to consider that foreigners might be at least as clever as they are. Subsequently they could carefully study the actions of those countries which managed to bring down their death-rates despite being attacked by the coronavirus.