integrated medicine
I almost forgot!
This would have been no good, after all, Charles has for decades been the most influential supporter of so-called alternative medicine (SCAM) in the UK. He is one of SCAM's greatest proponent.
So, here is my up-dated, extended and illustrated summary of his achievements in this area.
HAPPY BIRTHDAY CHARLES!
Charles went on a journey of 'spiritual discovery' into the wilderness of northern Kenya. His guru and guide at the time was Laurens van der Post (later discovered to be a fraud and compulsive fantasist and to have fathered a child with a 14-year old girl entrusted to him during a sea voyage).
Van der Post wanted to awake Charles' mind and attune it to the vitalistic  ideas of Carl Jung's 'collective unconscious', and it is this belief in vitalism that provides the crucial link to alternative medicine: virtually every form of alternative therapies is based on the assumption that some sort of vital force exists. Charles was so taken by van der Post that he made him the godfather of Prince William. After Post's death, he established an annual lecture in his honour (the lecture series was discontinued after Van der Post was discovered to be a fraud).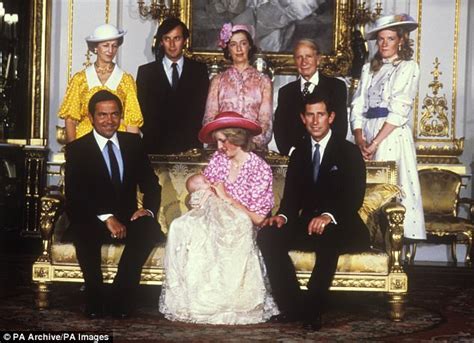 Some time in the 1970s, Charles met Jimmy Saville and befriended him. Apparently, Saville later advised Charles on several occasions in various health-related matters.
Throughout the 1980s, Charles lobbied for the statutory regulation of chiropractors and osteopaths in the UK. In 1993, this finally became reality. These two SCAM professions are to this day the only ones regulated by statute in the UK.
Osteopathy has strong Royal links: Prince Charles is the President of the GOsC; Princess Diana was the President of the GCRO; and Princess Anne is the patron of the British School of Osteopathy (statement dated 2011).
In 1982, Prince Charles was elected as President of the British Medical Association (BMA) and promptly challenged the medical orthodoxy by advocating alternative medicine. In a speech at his inaugural dinner as President, the Prince lectured the medics: 'Through the centuries healing has been practised by folk healers who are guided by traditional wisdom which sees illness as a disorder of the whole person, involving not only the patient's body, but his mind, his self-image, his dependence on the physical and social environment, as well as his relation to the cosmos.' The BMA-officials ordered a full report on alternative medicine which promptly condemned this area as implausible nonsense.
Six years later, a second report, entitled Complementary Medicine – New Approaches to Good Practice, heralded an astonishing about-turn stating that: "the demand for non-conventional therapies had become so pressing that organised medicine in Britain could no longer ignore its contribution". At the same time, however, the BMA set in motion a further chapter in the history of SCAM by insisting that it was "unacceptable" to allow the unrestricted practice of non-conventional therapies, irrespective of training or experience.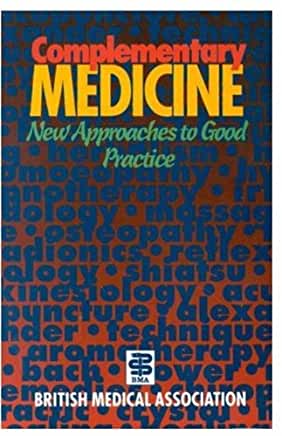 In 1993, Charles founded his lobby group which, after being re-named several times, ended up being called the 'Foundation for Integrated Health' (FIH). It was closed down in 2010 amidst allegations of money laundering and fraud. Its chief executive, George Gray, was later convicted and went to jail. The FIH had repeatedly been a little economical with the truth.
In 2000, Charles wrote an open letter to The Times stating that…It makes good sense to evaluate complementary and alternative therapies. For one thing, since an estimated £1.6 billion is spent each year on them, then we want value for our money. The very popularity of the non-conventional approaches suggests that people are either dissatisfied with their orthodox treatment, or they find genuine relief in such therapies. Whatever the case, if they are proved to work, they should be made more widely available on the NHS…But there remains the cry from the medical establishment of "where's the proof?" — and clinical trials of the calibre that science demands cost money…The truth is that funding in the UK for research into complementary medicine is pitiful…So where can funding come from?…Figures from the department of complementary medicine at the University of Exeter show that less than 8p out of every £100 of NHS funds for medical research was spent on complementary medicine. In 1998-99 the Medical Research Council spent no money on it at all, and in 1999 only 0.05 per cent of the total research budget of UK medical charities went to this area…
In 2001, Charles worked on plans to help build a model hospital of integrated medicine. It was to train doctors to combine conventional medicine and alternative treatments, such as homeopathy, Ayurvedic medicine and acupuncture, and was to have up to 100 beds. The prince's intervention marked the culmination of years of campaigning by him for the NHS to assign a greater role to alternative medicine. Teresa Hale, founder of the Hale Clinic in London, said: "Twenty-five years ago people said we were quacks. Now several branches, including homeopathy, acupuncture and osteopathy, have gained official recognition." The proposed hospital, which was due to open in London in 2003/4, was to be overseen by Mosaraf Ali, who runs the Integrated Medical Centre (IMC) in London. But the hospital never materialised.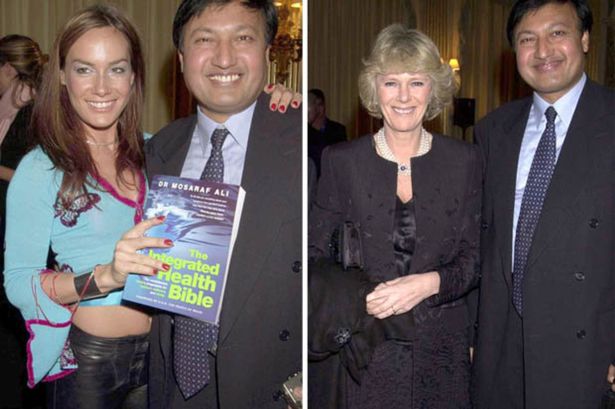 This might be due to Mosaraf Ali falling in disrepute: Raj Bathija, 69 and from India, went for a massage at the clinic of Dr Mosaraf Ali and his brother Imran in 2005 after suffering from two strokes. However, he claims that shortly after the treatment, his legs became pale and discoloured. Four days afterwards, Mr Bathija was admitted to hospital, where he had to have both legs amputated below the knee due to a shortage of blood. According to Mr Bathija, Dr Ali and his brother were negligent in that they failed to diagnose his condition and neglected to advise him to go to hospital. His daughter Shibani said: "My father was in a wheelchair but was making progress with his walking. He hoped he might become a bit more independent. With the amputations, that's all gone." Dr Ali was sued (if anyone knows the outcome of this case, please let me know).
At the age of 53, Mrs Parker Bowles went on a trek to the Himalayas to 're-energise' her spirits and encourage her to give up smoking. She was in a party of 12 accompanied by the Prince of Wales's favourite health guru, Dr Mosaraf Ali. Mrs Parker Bowles subsequently became a regular visitor to Dr Ali's London practice where she has been encouraged to take up yoga both to combat her back pain and to help her give up smoking.
In the same year, Charles published an editorial in the BMJ promoting his ideas around integrative medicine. Its title: THE BEST OF BOTH WORLDS.
In 2003, Prince Charles' FIH launched a five-year plan which outlined how to improve access to alternative therapies.
In 2004, Charles publicly supported the Gerson diet as a treatment for cancer and Prof Baum, an eminent oncologist, was invited to respond in an open letter to the British Medical Journal: …Over the past 20 years I have treated thousands of patients with cancer and lost some dear friends and relatives to this dreaded disease…The power of my authority comes with knowledge built on 40 years of study and 25 years of active involvement in cancer research. Your power and authority rest on an accident of birth. I don't begrudge you that authority but I do beg you to exercise your power with extreme caution when advising patients with life-threatening diseases to embrace unproven therapies.
In 2005, the 'Smallwood-Report' was published; it had been commissioned by Charles and paid for by Dame Shirley Porter to inform health ministers. It stated that up to 480 million pounds could be saved, if one in 10 family doctors offered homeopathy as an "alternative" to standard drugs for asthma. Savings of up to 3.5 billion pounds could be achieved by offering spinal manipulation rather than drugs to people with back pain. Because I had commented on this report, Prince Charles' first private secretary asked my vice chancellor to investigate my alleged indiscretion; even though I was found to be not guilty of any wrong-doing, all local support at Exeter stopped which eventually led to my early retirement. ITV later used this incident in a film entitled THE MEDDLING PRINCE, I later published a full account of this sad story in my memoir.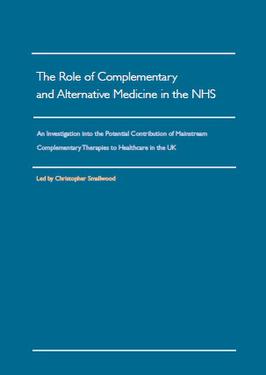 In a 2006 speech, Prince Charles told the World Health Organisation in Geneva that alternative medicine should have a more prominent place in health care and urged every country to come up with a plan to integrate conventional and alternative medicine into the mainstream. But British science struck back. Anticipating Prince Charles's sermon in Geneva, 13 of Britain's most eminent physicians and scientists wrote an "Open Letter" which expressed concern over "ways in which unproven or disproved treatments are being encouraged for general use in Britain's National Health Service." The signatories argued that "it would be highly irresponsible to embrace any medicine as though it were a matter of principle."
In 2008, The Times published my letter asking the FIH to withdraw two guides promoting alternative medicine, stating: "the majority of alternative therapies appear to be clinically ineffective, and many are downright dangerous." A speaker for the FIH countered the criticism by stating: "We entirely reject the accusation that our online publication Complementary Healthcare: A Guide contains any misleading or inaccurate claims about the benefits of complementary therapies. On the contrary, it treats people as adults and takes a responsible approach by encouraging people to look at reliable sources of information… so that they can make informed decisions. The foundation does not promote complementary therapies."
In 2009, the Prince held talks with the health Secretary to persuade him to introduce safeguards amid a crackdown by the EU that could prevent anyone who is not a registered health practitioner from selling remedies. This, it seems, was yet another example of Charles' disregard of his constitutional role.
In the same year, Charles urged the government to protect alternative medicine because "we fear that we will see a black market in herbal products", as Dr Michael Dixon (LVO,2015; OBE 2001), then medical director of Charles' FIH, put it.
In 2009, the health secretary wrote to the prince suggesting a meeting on the possibility of a study on integrating complementary and conventional healthcare approaches in England. The prince had written to Burnham's predecessor, Alan Johnson, to demand greater access to complementary therapies in the NHS alongside conventional medicine. The prince told him that "despite waves of invective over the years from parts of the medical and scientific establishment" he continued to lobby "because I cannot bear people suffering unnecessarily when a complementary approach could make a real difference". He opposed "large and threatened cuts" in the funding of homeopathic hospitals and their possible closure. He complained that referrals to the Royal London homeopathic hospital were increasing "until what seems to amount to a recent 'anti-homeopathic campaign'". He warned against cuts despite "the fact that these homeopathic hospitals deal with many patients with real health problems who otherwise would require treatment elsewhere, often at greater expense".
In 2009, it was announced that the 'College of Integrated Medicine' (the name was only later changed to 'College of Medicine', see below) was to have a second base in India. An Indian spokesman commented: "The second campus of the Royal College will be in Bangalore. We have already proposed the setting up of an All India Institute of Integrated Medicine to the Union health ministry. At a meeting in London last week with Prince Charles, we finalized the project which will kick off in July 2010".
In 2010, Charles publicly stated that he was proud to be perceived as 'an enemy of the enlightenment'.
In 2010, 'Republic' filed an official complaint about FIH alleging that its trustees allowed the foundation's staff to pursue a public "vendetta" against a prominent critic of the prince's support for complementary medicines. It also suggested that the imminent closure of Ernst's department may be partly down to the charity's official complaint about him after he publicly attacked its draft guide to complementary medicines as "outrageous and deeply flawed".
In 2010, former fellows of Charles' disgraced FIH launched a new organisation, The College of Medicine' supporting the use of integrated treatments in the NHS. One director of the college is Michael Dixon, a GP in Cullompton, formerly medical director of the Foundation for Integrated Health. My own analysis of the activities of the new college leaves little doubt that it is promoting quackery.
In 2010, Charles published his book HARMONY which is full of praise for even the most absurd forms of alternative therapies and even bogus diagnostic tests used by alternative practitioners.
In 2011, after the launch of Charles' range of herbal tinctures, I had the audacity to publicly criticise Charles for selling the Duchy Herbals detox tincture which I named 'Dodgy Originals Detox Tincture'.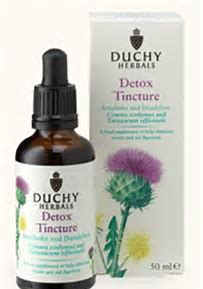 In 2011, Charles forged a link between 'The College of Medicine' and an Indian holistic health centre (see also above). The collaboration was reported to include clinical training to European and Western doctors in ayurveda and homoeopathy and traditional forms of medicine to integrate them in their practice. The foundation stone for the extended campus of the Royal College known as the International Institution for Holistic and Integrated Medicine was laid by Dr Michael Dixon in collaboration with the Royal College of Medicine.
In 2012, Charles was nominated for 'THE GOLDEN DUCK AWARD' for his achievements in promoting quackery. However, Andrew Wakefield beat him to it; Charles certainly was a deserving runner-up.
In 2013, Charles called for society to embrace a broader and more complex concept of health. In his article he described a vision of health that includes the physical and social environment, education, agriculture and architecture.
In 2013, Charles' Highgrove enterprise offered 'baby-hampers' for sale at £195 a piece and made a range of medicinal claims for the products it contained. As these claims were not supported by evidence, there is no way to classify them other than quackery.
By 2013, the 'Association of Osteomyologists' were seeking to become regulated by statute, with the help of Prince Charles as their patron. The chairman and founder of this organisation was knighted for services to alternative medicine.  Osteomyologists encourage the use of techniques including cranio-sacral therapy and claim that "we all know that Colleges, Institutions, and Medical Practitioners, are brain washed from the very outset into believing that their discipline is the only way to go."
In November 2013, Charles invited alternative medicine proponents from across the world, including Dean Ornish, Michael Dixon, chair of College of Medicine, UK and Issac Mathai of Soukya Foundation, Bangalore, to India for a 'brain storm' and a subsequent conference on alternative medicine. The prince wanted the experts to collaborate and explore the possibilities of integrating different systems of medicines and to better the healthcare delivery globally, one of the organisers said.
In June 2014, BBC NEWS published the following text about a BBC4 broadcast entitled 'THE ROYAL ACTIVIST' aired on the same day: Prince Charles has been a well-known supporter of complementary medicine. According to a… former Labour cabinet minister, Peter Hain, it was a topic they shared an interest in. He had been constantly frustrated at his inability to persuade any health ministers anywhere that that was a good idea, and so he, as he once described it to me, found me unique from this point of view, in being somebody that actually agreed with him on this, and might want to deliver it. Mr Hain added: "When I was Secretary of State for Northern Ireland in 2005-7, he was delighted when I told him that since I was running the place I could more or less do what I wanted to do.*** I was able to introduce a trial for complementary medicine on the NHS, and it had spectacularly good results, that people's well-being and health was vastly improved. And when he learnt about this he was really enthusiastic and tried to persuade the Welsh government to do the same thing and the government in Whitehall to do the same thing for England, but not successfully," added Mr Hain. On this blog, I have pointed out that the research in question was fatally flawed and that Charles, once again, overstepped the boundaries of his constitutional role.
In 2015, two books were published which are relevant in this context. My memoir A SCIENTIST IN WONDERLAND recounts most of my dealings with Charles and his sycophants, including how an intervention from his first private secretary eventually led to the closure of my department. The book by Catherine Meyer CHARLES, THE HEART OF A KING is far less critical about our heir to the throne; it nevertheless severely criticises his stance on alternative medicine.
In October 2015, the Guardian obtained the infamous "black spider memos" which revealed that Charles had repeatedly lobbied politicians in favour of alternative medicine (see also above).
In 2016, speaking at a global leaders summit on antimicrobial resistance, Prince Charles warned that Britain faced a "potentially disastrous scenario" because of the "overuse and abuse" of antibiotics. The Prince explained that he had switched to organic farming on his estates because of the growing threat from antibiotic resistance and now treats his cattle with homeopathic remedies rather than conventional medication. "As some of you may be aware, this issue has been a long-standing and acute concern to me," he told delegates from 20 countries "I have enormous sympathy for those engaged in the vital task of ensuring that, as the world population continues to increase unsustainably and travel becomes easier, antibiotics retain their availability to overcome disease… It must be incredibly frustrating to witness the fact that antibiotics have too often simply acted as a substitute for basic hygiene, or as it would seem, a way of placating a patient who has a viral infection or who actually needs little more than patience to allow a minor bacterial infection to resolve itself."
In 2017, the 'College of Medicine' mentioned above was discretely re-named 'College of Medicine and Integrated Health'
In the same year, Charles declared that he will open a centre for alternative medicine in the recently purchased Dumfries House in Scotland. Currently, the College of Medicine and Integrated Health is offering two-day Foundation Courses at this iconic location. Gabriel Chiu, a US celebrity cosmetic and reconstructive surgeon, and his wife Christine, joined the Prince of Wales as he opened the integrated health and wellbeing centre on the Dumfries House Estate in East Ayrshire in 2019. As he unveiled a plaque at the event, Prince Charles said: "I'm so glad that all of you have been able to get here today, particularly because I could not be more proud to see the opening of this new integrated health centre at Dumfries House. It's something I've been wanting to do for the last 35 years. I'm also so proud of all the team at Dumfries House who built it, an all in-house team.
"To reach this point where we can now offer a range of social prescribing opportunities is enormously encouraging and I hope it will be able to make some difference to a lot of the health issues that exist in this area."
Also in 2017, 'Country News' published an article about our heir to the throne stating that Prince of Wales has revealed he uses homeopathic treatments for animals on his organic farm at Highgrove to help reduce reliance on antibiotics, the article stated. He said his methods of farming tried wherever possible to ''go with the grain of nature'' to avoid dependency on antibiotics, pesticides and other forms of chemical intervention.
In 2018, The Prince of Wales accompanied the Prime Minister of India, Narendra Modi, to the Science Museum in London, and praised Asian medicine practices. The heir to the throne and the Indian Prime Minister then jointly unveiled a plaque for the UK's first centre of excellence for Indian traditional medicine.
In the same year, it was revealed that UK farmers are being taught how to treat their livestock with homeopathy "by kind permission of His Royal Highness, The Prince Of Wales"
In 2019, the Faculty of Homeopathy announced that His Royal Highness The Prince of Wales had accepted to become Patron of the Faculty of Homeopathy. Dr Gary Smyth, President of the Faculty of Homeopathy comments, "As the Faculty celebrates its 175th anniversary this year, it is an enormous honour for us to receive the Patronage of His Royal Highness The Prince of Wales and I am delighted to announce this news today." Charles' move amazed observers who saw it as a deliberate protest against the discontinuation of reimbursement of homeopathy by the NHS.
In 2019, Prince Charles said that yoga had "proven beneficial effects on both body and mind," and has "tremendous social benefits" that help build "discipline, self-reliance and self-care."
___________________________________________________________________
So again, Happy Birthday Your Royal Highness – and please don't forget: it's not too late to start doing good in the realm of healthcare by supporting good science, critical thinking and evidence-based medicine.
Sincerely yours
Edzard Ernst
I wish people would think a bit before naming things! What is 'natural health'? Is it the opposite of 'unnatural health' or of 'natural illness'? But who am I to question the terminology of the NHS? I am not even a native English speaker!
Therefore, let me rather look at what this oddly-named school does. Here is how the 'NHS Natural Health School' explain their work:
The NHS Natural Health School has been developed to meet the standards of practice, and experience that are essential for complementary therapists wishing to treat patients within an NHS healthcare setting. The school offers a wide range of approved and accredited courses, taught by highly qualified and clinically skilled lecturers who are experienced in working clinically within NHS Healthcare settings and providing complementary therapy treatments for patients with a range of complex needs including cancer diagnosis. By welcoming you into the multi-disciplinary care team, we not only prepare you as a confident, competent practitioner ready to meet the needs of a demanding industry, but we are able to support the provision of specialist care for a wide range of patients and clients who otherwise would miss out on beneficial treatments.
Courses include supervised clinical placements across hospital and community healthcare settings. All proceeds raised from the courses are reinvested into the Harrogate Hospital and Community Charity's SROMC Complementary Therapy Fund to ensure the financial sustainability of the HDFT NHS Trust Complementary Therapy Service. For more information on the courses and education available please click the courses link above.
Naturally, I am intrigued and have a look at their courses. They include shiatsu, holistic massage and reflexology. Having published several papers on the latter, it is of particular interest to me. Reflexologists have maps of the sole of the foot where all the body's organs are depicted. Numerous such maps have been published and, embarrassingly, they do not all agree with each other as to the location of the organs on the sole of the feet. By massaging specific zones which are assumed to be connected to specific organs, reflexologists believe to positively influence the function of these organs.  Here is what the NHS Natural Health School advertise about their reflexology course:
A combination of theory and practical modules designed to equip the learner with the skills required to provide Reflexology treatments for a wide range of clients. On successful completion of the course you will be able to register with the relevant regulatory and professional associations and gain full insurance to practice.
Course content includes;
Explore the history and origins of Reflexology
Explore the use of various mediums used in treatment including waxes, balms, powders and oils
Explore the philosophy of holism and its role within western bio medicine
Reading the feet/hands and mapping the reflex points
Relevant anatomy, physiology and pathology
Managing a wide range of conditions
Legal implications
Cautions and contraindications
Assessment and client care
Practical reflexology skills and routines
Treatment planning
Assessment: You will produce evidence of 30 reflexology treatments. An additional assessment of your competence will determine your readiness to undertake 72 in-depth case studies and complete a practical assessment.
Course Duration: Attendance is required at 8 Reflexology technical days over 12 months, during which time you will demonstrate a minimum of 100 practical hours.
Special Notes: The core modules; Anatomy, Physiology and Pathology, Business Practice and Principles and Practice of Complementary Therapy are normally completed concurrently as part of the diploma.
Learners who already have a Level 3 diploma in a complementary therapy may be exempt from the core modules.
A first aid certificate is required prior to completion of the diploma.
Fascinating! Personally I am most intrigued about the module on anatomy, physiology and pathology, because all of the three squarely contradict what reflexologists believe. But I wonder even more why there is no mention of the evidence. Have they forgotten to mention it? Unlikely; their other courses on SCAMs such as aromatherapy, holistic massage or shiatsu have similar omissions. Or does the 'NHS Natural Health School' not think that evidence matters to 'competent practitioners' of the NHS? Or perhaps this is where 'natural health' is different from unnatural health?
No, silly me! The reason clearly lies elsewhere: the evidence fails to show that reflexology generates more good than harm. So, the clever people from the 'NHS Natural Health School' decided to hide it discretely. Shrewd move! Albeit slightly embarrassing as well as just a little unethical, particularly for the NHS Harrogate, I'd say.
Just in case some readers do wonder nonetheless what the evidence does tell us about reflexology, here is the summary table from my recent book:
| | |
| --- | --- |
| PLAUSIBILITY | Negative |
| EFFICACY | Negative |
| SAFETY | Positive |
| COST | Debatable |
| RISK/BENEFIT BALANCE | negative |
I cannot help but being reminded of something I stated many times before: EVEN THE MOST PROPER TEACHING OF NONSENSE CAN ONLY RESULT IN NONSENSE.
As you know, I have repeatedly written about integrative cancer therapy (ICT). Yet, to be honest, I was never entirely sure what it really is; it just did not make sense – not until I saw this announcement. It left little doubt about the nature of ICT.
As it is in German, allow me to translate it for you [the numbers added to the text refer to my comments below]:
ICT is a method of treatment that views humans holistically [1]. The approach is characterised by a synergistic application (integration) of all conventional [the actual term used is a derogatory term coined by Hahnemann to denounce the prevailing medicine of his time], immunological, biological and psychological insights [2]. In this spirit, also personal needs and subjective experiences of disease are accounted for [3]. The aim of this special approach is to offer cancer patients an individualised, interdisciplinary treatment [4].
Besides surgery, chemotherapy and radiotherapy, ICT also includes hormone therapy, hyperthermia, pain management, immunotherapy, normalisation of metabolism, stabilisation of the psyche, physical activity, dietary changes, as well as substitution of vital nutrients [5].
With ICT, the newest discoveries of cancer research are being offered [6], that support the aims of ICT. Therefore, the aims of the ICT doctor include continuous research of the world literature on oncology [7]…
Likewise, one has to start immediately with measures that help prevent metastases and tumour progression [8]. Both the maximization of survival and the optimisation of quality of life ought to be guaranteed [9]. Therefore, the alleviation of the side-effects of the aggressive therapies are one of the most important aims of ICT [10]…
HERE IS THE GERMAN ORIGINAL
Die integrative Krebstherapie ist eine Behandlungsmethode, die den Menschen in seiner Ganzheit sieht und sich dafür einsetzt. Ihre Behandlungsweise ist gekennzeichnet durch die synergetische Anwendung (Integration) aller sinnvollen schulmedizinischen, immunologischen, biologischen und psychologischen Erkenntnisse. In diesem Sinne werden auch die persönlichen Bedürfnisse und die subjektiven Krankheitserlebnisse berücksichtigt. Ziel dieser besonderen Therapie ist es, dass dem Krebspatienten eine individuell eingerichtete und interdisziplinär geplante Behandlung angeboten wird.​
Zur integrativen Krebstherapie gehört neben der operativen Tumorbeseitigung, Chemotherapie und Strahlentherapie auch die Hormontherapie, Hyperthermie, Schmerzbeseitigung, Immuntherapie, Normalisierung des Stoffwechsels, Stabilisierung der Psyche, körperliche Aktivierung, Umstellung der Ernährung sowie die Ergänzung fehlender lebensnotwendiger Vitalstoffe.
Mit dieser Behandlungsmethode werden auch die neuesten Entdeckungen der Krebsforschung angeboten, die die Ziele der Integrativen Krebstherapie unterstützen. Deshalb sind die ständigen Recherchen der umfangreichen Ergebnisse der Onkologie-Forschung in der medizinischen Weltliteratur auch Aufgabe der Mediziner in der Integrativen Krebstherapie…​
Ebenso sollte auch sofort mit den Maßnahmen begonnen werden, die helfen, dieMetastasen Bildung und Tumorprogredienz zu verhindern. Nicht nur die Maximierung des Überlebens, sondern auch die Optimierung der Lebensqualität sollen gewährleistet werden. Deshalb ist auch die Linderung der Nebenwirkungen der aggressiven Behandlungsmethoden eines der wichtigsten Ziele der Integrativen Krebstherapie….
MY COMMENTS
Actually, this describes conventional oncology!
Actually, this describes conventional oncology!
Actually, this describes conventional oncology!
Actually, this describes conventional oncology!
Actually, this describes conventional oncology!
Actually, this describes conventional oncology!
Actually, this describes conventional oncology!
Actually, this describes conventional oncology!
Actually, this describes conventional oncology!
Actually, this describes conventional oncology!
ICT might sound fine to many consumers. I can imagine that it gives confidence to some patients. But it really is nothing other than the adoption of the principles of good conventional cancer care?
No!
But in this case, ICT is just a confidence trick!
It is a confidence trick that allows the trickster to smuggle no end of SCAM into routine cancer care!
Or did I miss something here?
Am I perhaps mistaken?
Please, do tell me!
If so-called alternative medicine (SCAM) ever were to enter the Guinness Book of Records, it would most certainly be because it generates more surveys than any other area of medical inquiry. I have long been rather sceptical about this survey-mania. Therefore, I greet any major new survey with some trepidation.
The aim of this new survey was to obtain up-to-date general population figures for practitioner-led SCAM use in England, and to discover people's views and experiences regarding access. The researchers commissioned a face-to-face questionnaire survey of a nationally representative adult quota sample (aged ≥15 years). Ten questions were included within Ipsos MORI's weekly population-based survey. The questions explored 12-month practitioner-led SCAM use, reasons for non-use, views on NHS-provided SCAM, and willingness to pay.
Of 4862 adults surveyed, 766 (16%) had seen a SCAM practitioner. People most commonly visited SCAM practitioners for manual therapies (massage, osteopathy, chiropractic) and acupuncture, as well as yoga, pilates, reflexology, and mindfulness or meditation. Women, people with higher socioeconomic status (SES) and those in south England were more likely to access SCAM. Musculoskeletal conditions (mainly back pain) accounted for 68% of use, and mental health 12%. Most was through self-referral (70%) and self-financing. GPs (17%) or NHS professionals (4%) referred and/or recommended SCAM to users. These SCAM users were more often unemployed, with lower income and social grade, and receiving NHS-funded SCAM. Responders were willing to pay varying amounts for SCAM; 22% would not pay anything. Almost two in five responders felt NHS funding and GP referral and/or endorsement would increase their SCAM use.
The authors concluded that SCAM is commonly used in England, particularly for musculoskeletal and mental health problems, and by affluent groups paying privately. However, less well-off people are also being GP-referred for NHS-funded treatments. For SCAM with evidence of effectiveness (and cost-effectiveness), those of lower SES may be unable to access potentially useful interventions, and access via GPs may be able to address this inequality. Researchers, patients, and commissioners should collaborate to research the effectiveness and cost-effectiveness of SCAM, and consider its availability on the NHS.
I feel that a few critical thoughts are in order:
The authors call their survey an 'up-date'. The survey ran between 25 September and 18 October 2015. That is more than three years ago. I would not exactly call this an up-date!
Authors (several of whom are known SCAM-enthusiasts) also state that practitioner-led SCAM use was about 5% higher than previous national (UK and England) surveys. This may relate to the authors' wider SCAM definition, which included 11 more therapies than Hunt et al (a survey from my team), or increased SCAM use since 2005. Despite this uncertainty, the authors write this: Figures from 2005 reported that 12% of the English population used practitioner-led CAM. This 2015 survey has found that 16% of the general population had used practitioner-led CAM in the previous 12 months. Thus, they imply that SCAM-use has been increasing.
The main justification for running yet another survey presumably was to determine whether SCAM-use has increased, decreased or remained the same (virtually everything else found in the new survey had been shown many times before). To not answer this main question conclusively by asking the same questions as a previous survey is just daft, in my view. We have used the same survey methods at two points one decade apart and found little evidence for an increase, on the contrary: overall, GPs were less likely to endorse CAMs than previously shown (38% versus 19%).
The main reason why I have long been critical about such surveys is the manner in which their data get interpreted. The present paper is no exception in this respect. Invariably the data show that SCAM is used by those who can afford it. This points to INEQUALITY that needs to be addressed by allowing much more SCAM on the public purse. In other words, such surveys are little more that very expensive and somewhat under-hand promotion of quackery.
Yes, I know, the present authors are more clever than that; they want the funds limited to SCAM with evidence of effectiveness and cost-effectiveness. So, why do they not list those SCAMs together with the evidence for effectiveness and cost-effectiveness? This would enable us to check the validity of the claim that more public money should fund SCAM. I think I know why: such SCAMs do not exist or, at lest, they are extremely rare.
But otherwise the new survey was excellent.
The PGIH (currently chaired by the Tory MP David Tredinnick) was founded in 1992 (in the mid 1990, they once invited me to give a lecture which I did with pleasure). Its overriding aim is to bring about improvements in patient care. The PGIH have conducted a consultation that involved 113 SCAM-organisations and other stakeholders. The new PGIH-report is based on their feedback and makes 14 recommendations. They are all worth studying but, to keep this post concise, I have selected the three that fascinated me most:
Evidence Base and Research
NICE guidelines are too narrow and do not fit well with models of care such as complementary, traditional and natural therapies, and should incorporate qualitative evidence and patient outcomes measures as well as RCT evidence. Complementary, traditional and natural healthcare associations should take steps to educate and advise their members on the use of Measure Yourself Medical Outcome Profiles (MYMOP), and patient outcome measures should be collated by an independent central resource to identify for what conditions patients are seeking treatment, and with what outcomes.
Cancer Care
Every cancer patient and their families should be offered complementary therapies as part of their treatment package to support them in their cancer journey. Cancer centres and hospices providing access to complementary therapies should be encouraged to make wider use of Measure Yourself Concerns and Wellbeing (MYCaW) to evaluate the benefits gained by patients using complementary therapies in cancer support care. Co-ordinated research needs to be carried out, both clinical trials and qualitative studies, on a range of complementary, traditional and natural therapies used in cancer care support.
Cost Savings
The government should run NHS pilot projects which look at non-conventional ways of treating patients with long-term and chronic conditions affected by Effectiveness Gaps, such as stress, arthritis, asthma and musculoskeletal problems, and audit these results against conventional treatment options for these conditions to determine whether cost savings and better patient outcomes could be achieved.
END OF QUOTE
Here are a few brief comments on those three recommendations.
Evidence base and research
NICE guidelines are based on rigorous assessments of efficacy, safety and costs. Such evaluations are possible for all interventions, including SCAM. Qualitative data are useless for this purpose. Outcome measures like the MYMOP are measures that can and are used in clinical trials. To use them outside clinical trials would not provide any relevant information about the specific effects of SCAM because this cannot account for confounding factors like the natural history of the disease, regression towards the mean, etc. The entire paragraph disclosed a remarkable level of naivety and ignorance about research on behalf of the PGIH.
Cancer care
There is already a significant amount of research on SCAM for cancer (see for instance here). It shows that no SCAM is effective in curing any form of cancer, and that only very few SCAMs can effectively improve the quality of life of cancer patients. Considering these facts, the wholesale recommendation of offering SCAM to cancer patients can only be characterised as dangerous quackery.
Cost savings
Such a pilot project has already been conducted at the behest of Price Charles (see here). Its results show that flimsy research will generate flimsy findings. If anything, a rigorous trial would be needed to test whether more SCAM on the NHS saves or costs money. The data currently available suggests that the latter is the case (see also here, here, here, here, etc.).
Altogether, one gets the impression that the PGIH need to brush up on their science and knowledge (if they invite me, I'd be delighted to give them another lecture). As it stands, it seems unlikely that their approach will, in fact, bring about improvements in patient care.
On this blog and elsewhere, I have repeatedly criticised the concepts of 'integrative medicine' (IM). But criticising is easy, improving would be better. Today, I want to re-visit and revise the idea of IM and propose the concept of a 'reformed integrated medicine' (RIM).
Proponents of IM suggest that we should use 'the best of both worlds' for the benefit of our patients. This seems to be a progressive and ethical approach to improving healthcare. Therefore, I fully accept this idea. However, I suggest to not stop here; if we are serious about wanting the best for our patients, we must not just integrate, we should also disintegrate! We also need to think about disintegrating (discarding) modalities that are not fit for purpose. This, in a nutshell, is the concept of RIM.
In order to make real progress, we need to have a critical look at all the diagnostic, preventive, therapeutic and rehabilitative practices available to date and:
integrate those into routine care that demonstrably generate more good than harm,
disintegrate those that do not meet this criterion.
THE BEST, AND ONLY THE BEST OF BOTH WORLDS!!!
This means, we use must throw overboard those that are not best. In healthcare 'best' can, of course, only mean effective and safe.
I am aware that this is only a very rough sketch of what RIM stands for. But even in this preliminary form, it is easy to see that, although IM and RIM seem to differ only marginally, their effects on healthcare would differ dramatically. Let me demonstrate this by providing 5 examples from my area of expertise:
| | | |
| --- | --- | --- |
| Iridology | embraced by IM | discarded by RIM |
| Homeopathy | embraced by IM | discarded by RIM |
| Chiropractic | embraced by IM | discarded by RIM |
| Reiki | embraced by IM | discarded by RIM |
| Reflexology | embraced by IM | discarded by RIM |
I am sure, you get the gist of it. In RIM, we no longer employ things that don't work. They are of no real use to patients and possibly even cause harm. RIM not only is the only ethical approach, it also generates progress.
So, RIM – just a tiny adaptation of IM – is the solution.
Gosh, I am proud of my splendid innovation.
Progress at last!
__________________________________________________________________
Ooops …  I just realised, RIM has one little flaw: it already exists.
It's called evidence-based medicine.
Today is Charles' 70th birthday! On previous occasions, I have published a detailed review of Charles' outstanding achievements in the realm of alternative medicine. For his 70th, I feel that something else is required. How about a personal birthday card?
HAPPY BIRTHDAY YOUR ROYAL HIGHNESS!
I know, it is not easy to become 70, but you must look on the bright side: you are reasonably healthy, you are not exactly a poor man, and you even managed to change the rules and marry the woman you have always loved. What else could you wish for?
Yes, I know, your big idea of 'Integrated Medicine' is not doing all that brilliantly. Your book 'Harmony' was viciously ridiculed, and the 'best of both worlds' turns out to be a bit of a strange idea. The thing is that, in healthcare, there is only one real world: the world of reality, facts and evidence. The other is the unreal world of fantasy, wishful thinking and mysticism.
We all know you love homeopathy. After listening to Laurence van der Post in your younger days, it would have been lovely for you, had the notion of a remedy based on a mystical vital force been true. It would have avoided all the complexities of reality. But now, at the age of 70, you must have realised that make belief is a poor substitute for fact.
It has become all but impossible to ignore the truth about homeopathy. Only last year, the European Academies Science Advisory Council concluded that "the claims for homeopathy are implausible and inconsistent with established scientific concepts" and that "there are no known diseases for which there is robust, reproducible evidence that homeopathy is effective beyond the placebo effect". Such brutal realism must be painful. And now the NHS decided to ditch homeopathy completely. All your homeopathic spider memos for nothing!
Yes, it is tough to grow old. But perhaps it is not too late. You could try to forget about van der Post and all your other ill-advised 'advisers'. Instead, you could gather a few young, energetic, bright scientists and let them inspire you with the beauty and excitement of reality and science. You could still become a force for real progress in healthcare.
Think about it and keep looking on the bright side.
Many happy returns
Edzard Ernst
The Clinic for Complementary Medicine and Diet in Oncology was opened, in collaboration with the oncology department, at the Hospital of Lucca (Italy) in 2013. It uses a range of alternative therapies aimed at reducing the adverse effects of conventional oncology treatments.
Their latest paper presents the results of complementary medicine (CM) treatment targeted toward reducing the adverse effects of anticancer therapy and cancer symptoms, and improving patient quality of life. Dietary advice was aimed at the reduction of foods that promote inflammation in favour of those with antioxidant and anti-inflammatory properties.
This is a retrospective observational study on 357 patients consecutively visited from September 2013 to December 2017. The intensity of symptoms was evaluated according to a grading system from G0 (absent) to G1 (slight), G2 (moderate), and G3 (strong). The severity of radiodermatitis was evaluated with the Radiation Therapy Oncology Group (RTOG) scale. Almost all the patients (91.6%) were receiving or had just finished some form of conventional anticancer therapy.
The main types of cancer were breast (57.1%), colon (7.3%), lung (5.0%), ovary (3.9%), stomach (2.5%), prostate (2.2%), and uterus (2.5%). Comparison of clinical conditions before and after treatment showed a significant amelioration of all symptoms evaluated: nausea, insomnia, depression, anxiety, fatigue, mucositis, hot flashes, joint pain, dysgeusia, neuropathy.
The authors concluded that the integration of evidence-based complementary treatments seems to provide an effective response to cancer patients' demand for a reduction of the adverse effects of anticancer treatments and the symptoms of cancer itself, thus improving patient's quality of life and combining safety and equity of access within public healthcare systems. It is, therefore, necessary for physicians (primarily oncologists) and other healthcare professionals in this field to be appropriately informed about the potential benefits of CMs.
Why do I call this 'wishful thinking'?
I have several reasons:
A retrospective observational study cannot establish cause and effect. It is likely that the findings were due to a range of factors unrelated to the interventions used, including time, extra attention, placebo, social desirability, etc.
Some of the treatments in the therapeutic package were not CM, reasonable and evidence-based. Therefore, it is likely that these interventions had positive effects, while CM might have been totally useless.
To claim that the integration of evidence-based complementary treatments seems to provide an effective response to cancer patients' is pure fantasy. Firstly, some of the CMs were certainly not evidence-based (the clinic's prime focus is on homeopathy). Secondly, as already pointed out, the study does not establish cause and effect.
The notion that it is necessary for physicians (primarily oncologists) and other healthcare professionals in this field to be appropriately informed about the potential benefits of CMs is not what follows from the data. The paper shows, however, that the authors of this study are in need to be appropriately informed about EBM as well as CM.
I stumbled across this paper because a homeopath cited it on Twitter claiming that it proves the effectiveness of homeopathy for cancer patients. This fact highlights why such publications are not just annoyingly useless but acutely dangerous. They mislead many cancer patients to opt for bogus treatments. In turn, this demonstrates why it is important to counterbalance such misinformation, critically evaluate it and minimise the risk of patients getting harmed.
The 'Schwaebische Tageblatt' is not on my regular reading list. But this article of yesterday (16/10/2018) did catch my attention. For those who read German, I will copy it below, and for those who don't I will provide a brief summary and comment thereafter:
Die grün-schwarze Landesregierung lässt 2019 den ersten Lehrstuhl für Naturheilkunde und Integrative Medizin in Baden-Württemberg einrichten. Lehrstuhl für Naturheilkunde und Integrative Medizin
Ihren Schwerpunkt soll die Professur im Bereich Onkologie haben. Strömungen wie Homöopathie oder Anthroposophie sollen nicht gelehrt, aber innerhalb der Lehre beleuchtet werden, sagte Ingo Autenrieth, Dekan der Medizinischen Fakultät in Tübingen am Dienstag der Deutschen Presse-Agentur. «Ideologien und alles, was nichts mit Wissenschaft zu tun hat, sortieren wir aus.»
Die Professur soll sich demnach mit Themen wie Ernährung, Probiotika und Akupunktur beschäftigten. Geplant ist laut Wissenschaftsministerium, die Lehre in Tübingen anzusiedeln; die Erforschung der komplementären Therapien soll vorwiegend am Centrum für Tumorerkrankungen des Robert-Bosch-Krankenhauses in Stuttgart stattfinden. Die Robert-Bosch-Stiftung finanziert die Professur in den ersten fünf Jahren mit insgesamt 1,84 Millionen Euro, danach soll das Land die Mittel dafür bereitstellen.
«Naturheilkunde und komplementäre Behandlungsmethoden werden von vielen Menschen ganz selbstverständlich genutzt, beispielsweise zur Ergänzung konventioneller Therapieangebote», begründete Wissenschaftsministerin Theresia Bauer (Grüne) das Engagement. Sogenannte sanfte oder natürliche Methoden könnten schwere Krankheiten wie etwa Krebs alleine nicht heilen, heißt es in einer Mitteilung des Ministeriums. Wissenschaftliche Ergebnisse zeigten aber, dass sie häufig zu Therapieerfolgen beitragen könnten, da sie den Patienten helfen, schulmedizinische Therapien gut zu überstehen – etwa die schweren Nebenwirkungen von Chemotherapien mindern.
Im Gegensatz zur Schulmedizin gebe es bisher aber kaum kontrollierte klinische Studien zur Wirksamkeit solcher Therapien, ergänzte Ingo Autenrieth. Ihre Erforschung am neuen Lehrstuhl solle Patienten Sicherheit bringen und ermöglichen, dass die gesetzlichen Krankenkassen die Kosten dafür übernehmen.
Hersteller alternativer Arzneimittel loben den Schritt der Politik. «Baden-Württemberg nimmt damit eine Vorreiterrolle in Deutschland und in Europa ein», heißt es beim Unternehmen Wala Heilmittel GmbH in Bad Boll. Die Landesregierung trage mit der Entscheidung dem Wunsch vieler Patienten und Ärzte nach umfassenden Behandlungskonzepten Rechnung.
Auch hoffen die Unternehmen, dass Licht in die oft kritische Debatte um Homöopathie gebracht wird. «Wir sehen mit Erstaunen und Befremden, dass eine bewährte Therapierichtung wie die Homöopathie, die Teil der Vielfalt des therapeutischen Angebots in Deutschland ist, diskreditiert werden soll», sagte ein Sprecher des Herstellers Weleda AG mit Sitz in Schwäbisch Gmünd der Deutschen Presse-Agentur. Deshalb begrüße man den Lehrstuhl: «Es ist gut, dass Forschung und Lehre ausgebaut werden, da eine Mehrheit der Bevölkerung Komplementärmedizin wünscht und nachfragt. Es braucht Ärzte, die in diesen Bereichen auch universitär ausgebildet werden.»
Laut Koalitionsvertrag will Baden-Württemberg künftig eine Vorreiterrolle in der Erforschung der Komplementärmedizin einnehmen. Bisher gab es im Südwesten mit dem Akademischen Zentrum für Komplementäre und Integrative Medizin (AZKIM) zwar einen Verbund der Unikliniken Tübingen, Freiburg, Ulm und Heidelberg, aber keinen eigenen Lehrstuhl. Bundesweit existieren nach Angaben der Hufelandgesellschaft, dem Dachverband der Ärztegesellschaften für Naturheilkunde und Komplementärmedizin, Lehrstühle für Naturheilkunde noch an den Universitäten Duisburg-Essen, Rostock und Witten/Herdecke sowie drei Stiftungsprofessuren an der Berliner Charité.
END OF QUOTE
And here is my English summary:
The black/green government of Baden-Wuerttemberg has decided to create a 'chair of naturopathy and integrated medicine' at the university of Tuebingen in 2019. The chair will focus in the area of oncology. Treatments such as homeopathy and anthroposophical medicine will not be taught but merely mentioned in lectures. Ideologies and everything that is not science will be omitted.
The chair will thus deal with nutrition, acupuncture and probiotics. The teaching activities will be in the medical faculty at Tuebingen, while the research will be located at the Robert-Bosch Hospital in Stuttgart. The funds for the first 5 years – 1.84 million Euro – will come from the Robert-Bosch Foundation; thereafter they will be provided by the government of the county.
So-called gentle or natural therapies cannot cure serious diseases on their own, but as adjuvant treatments they can be helful, for instance, in alleviating the adverse effects of chemotherapy. There are only few studies on this, and the new chair will increase patient safety and facilitate the reimbursement of these treatments by health insurances.
Local anthroposophy manufacturers like Wala welcomed the move stating it would be in accordance with the wishes of many patients and doctors. They also hope that the move will bring light in the current critical debate about homeopathy. A spokesperson of Weleda added that they 'note with surprise that time-tested therapies like homeopathy are being discredited. Therefore, it is laudable that research and education in this realm will be extended. The majority of the public want complementary medicine and need doctors who are also university-trained.'
Baden-Wurttemberg aims for a leading role in researching complementary medicine. Thus far, chairs of complementary medicine existed only at the universities of Duisburg-Essen, Rostock und Witten/Herdecke as well as three professorships at the Charité in Berlin.
END OF MY SUMMARY
As I have occupied a chair of complementary medicine for 19 years, I am tempted to add a few points here.
In principle, a new chair can be a good thing.
The name of the chair is odd, to say the least.
As the dean of the Tuebingen medical school pointed out, it has to be based on science. But how do they define science?
Where exactly does the sponsor, the Robert-Bosch Stiftung, stand on alternative medicine. Do they have a track-record of being impractical and scientific?
In order to prevent this becoming a unrealistic prospect, it is essential that the new chair needs to fall into the hands of a scientist with a proven track record of critical thinking.
Rigorous scientist with a proven track record of critical thinking are very rare in the realm of alternative medicine.
The ridiculous comments by Wala and Weleda, both local firms with considerable local influence, sound ominous and let me suspect that proponents of alternative medicine aim to exert their influence on the new chair.
The above-voiced notion that the new chair is to facilitate the reimbursement of alternative treatments by the health insurances seems even more ominous. Proper research has to be objective and could, depending on its findings, have the opposite effect. To direct it in this way seems to determine its results before the research has started.
I miss a firm commitment to medical ethics, to the principles of EBM, and to protecting the independence of the new chair.
Thus, I do harbour significant anxieties about this new chair. It is in danger of becoming a chair of promoting pseudoscience. I hope the dean of the Tuebingen medical school might read these lines.
I herewith offer him all the help I can muster in keeping pseudoscience out of this initiative, in defining the remit of the chair and, crucially, in finding the right individual for doing the job.
The UK 'COLLEGE OF MEDICINE' has recently (and very quietly) renamed itself; it now is THE COLLEGE OF MEDICINE AND INTEGRATED HEALTH (COMIH). This takes it closer to its original intentions of being the successor of the PRINCE OF WALES FOUNDATION FOR INTEGRATED MEDICINE (PWFIM), the organisation that had to be shut down amidst charges of fraud and money-laundering. Originally, the name of COMIH was to be COLLEGE OF INTEGRATED HEALTH (as opposed to disintegrated health?, I asked myself at the time).
Under the leadership of Dr Michael Dixon, OBE (who also led the PWFIM into its demise), the COMIH pursues all sots of activities. One of them seems to be publishing 'cutting-edge' articles.
A recent and superb example is on the fascinating subject of 'holistic dentistry':
START OF QUOTE
Professor Sonia Williams … explores how integrated oral health needs to consider the whole body, not just the dentition…
Complementary and alternative approaches can also be considered as complementary to 'mainstream' care, with varying levels of evidence cited for their benefit.
Dental hypnosis (British Society of Medical and Dental Hypnosis) can help support patients including those with dental phobia or help to reduce pain experience during treatment.
Acupuncture in dentistry (British Society of Dental Acupuncture) can, for instance, assist with pain relief and allay the tendency to vomit during dental care.  There is also a British Homeopathic Dental Association.
For the UK Faculty of General Dental Practitioners, holistic dentistry refers to strengthening the link between general and oral health.
For some others, the term also represents an 'alternative' form of dentistry, which may concern itself with the avoidance and elimination of 'toxic' filling materials, perceived potential harm from fluoride and root canal treatments and with treating dental malocclusion to put patients back in 'balance'.
In the USA, there is a Holistic Dental Association, while in the UK, there is the British Society for Mercury-free Dentistry. Unfortunately the evidence base for many of these procedures is weak.
Nevertheless, pressure to avoid mercury in dental restorative materials is becoming mainstream.
In summary, integrated health and care in dentistry can mean different things to different people. The weight of evidence supports the contention that the mouth is an integral part of the body and that attention to the one without taking account of the other can have adverse consequences.
END OF QUOTE
Do I get this right? 'Holistic dentistry' in the UK means the recognition that my mouth belongs to my body, and the adoption of a few dubious treatments with w 'weak' evidence base?
Well, isn't this just great? I had no idea that my mouth belongs to my body. And clearly the non-holistic dentists in the UK are oblivious to this fact as well. I am sooooooo glad we got this cleared up.
Thanks COMIH!!!
And what about the alternative treatments used by holistic dentists?
The British Society of Medical and Dental Hypnosis (Scotland) inform us on their website that a trained medical and dental hypnotherapists can help you to deal with a large variety of challenges that you face in your everyday life e.g.
| | |
| --- | --- |
| Asthma | Migraines |
| Anxiety & Stress | Smoking Cessation |
| Dental Problems | Insomnia |
| Weight Problems | Psychosexual Disorders |
| Depression | Pain Management |
| Irritable Bowel |  And many other conditions |
I hasten to add that, for most of these conditions, the evidence fails to support the claims.
The British Society of Dental Acupuncture claim on their website that the typical conditions that may be helped by acupuncture are:
TMJ (jaw joint) problems
Facial pain
Muscle spasm in the head and neck
Stress headaches & Migraine
Rhinitis & sinusitis
Gagging
Dry mouth problems
Post-operative pain
Dental anxiety
I hasten to add that, for most of these conditions, the evidence fails to support the claims.
The British Homeopathic Dental Association claim on their website that studies have shown improved bone healing around implants with Symphytum and reduced discomfort and improved healing time with ulcers and beneficial in oral lichen planus.
I hasten to add that none of these claims are not supported by sound evidence.
The COMIH article is entitled "The mouth reflects whole body health – but what does integrated care mean for dentists?' So, what does it mean? Judging from this article, it means an amalgam (pun intended) of platitudes, bogus claims and outright nonsense.
Pity that they did not change their name to College of Medicine and Integrated Care – I could have abbreviated it as COMIC!