I have written about Bioscan before; for instance here. Now there is more news about the device. In Germany, the manufacturers of Bioscan have been sued and found guilty of fraud.
The two managing directors of the company were sentenced to imprisonment for two and three years respectively and together they have to pay a fine of over 2.5 million euros. The presiding judge considered it proven that the manufacturers had sold useless devices. He said, "A measuring device that measures nothing is about as useful as a car that does not drive." In addition, a former sales director was sentenced to a fine of 90 daily rates.
The three leading employees of the company were charged with commercial fraud and violations of the Therapeutic Products Advertising Act. The company from Pliezhausen had claimed that their device would measure blood and nutrient values in the body in an uncomplicated way and thus replace a time-consuming laboratory diagnosis.
The Bioscan device consists of two metal rods. You have to take them in your hand, according to the company's instructions. They would then measure magnetic waves and produce a result. More than 200 medically important health data could allegedly be recorded, for example, cholesterol or testosterone levels. The court had summoned several experts to assess the device. However, they found that the device measured nothing except the current flowing through the cables.
The manufacturers had been doing a huge business with the device for years. The company is said to have earned almost 6 million euros. The devices are still being sold today, for instance, in Austria and Switzerland, among other countries. Despite all the criticism and the court case, the two managing directors had not stopped sales.
________________________
When I googled 'Bioscan' yesterday (30/5), the website informed me that:
The BioScan system is an FDA cleared, state of the art testing machine that scans the body's organs and functions for imbalances using electrodermal screening (EDS).
BioScan SRT
What Is Stress Reduction Testing?
SRT is a remarkable new procedure that combines the disciplines of Acupuncture, Biofeedback and Homeopathy with Laser Light technology. A computerized scan or test is done to see what your body is sensitive to, and how it is out of balance, then help it learn not to be.
Are there any side effects?
No. A small percentage of clients report slight flushing or congestion for a short time (an hour or so) after their session, but this is actually a sign that the body is detoxifying (a good thing)! This process is safe, fast, non-invasive and painless. Unlike skin tests the actual substance is not used, so the body perceives its presence, it as if it were there, but does not act upon it.
What does the BioScan SRT treat?
The BioScan SRT Wellness System does not diagnose or treat any specific condition. Through the use of our FDA-cleared biofeedback technology, the BioScan SRT is able to assess with a very high degree of specificity which substances create increased levels of stress to the body.These specific stress inducing substances are often times what trigger the nervous systems fight or flight reactions which are expressed in a myriad of symptoms that have been scientifically proven to be associated with high levels of stress.
What substances can the BioScan SRT identify as stressors? 
The BioScan SRT contains tens of thousands of substances in the main procedure libraries and up to an additional 50,000 substances in the advanced procedure libraries. This technology can identify almost every known substance that could possibly cause a stress reaction.
_________________________
And on the Internet, it takes just a minute to find a Bioscan device for sale. It would set you back by 119.98 Euros.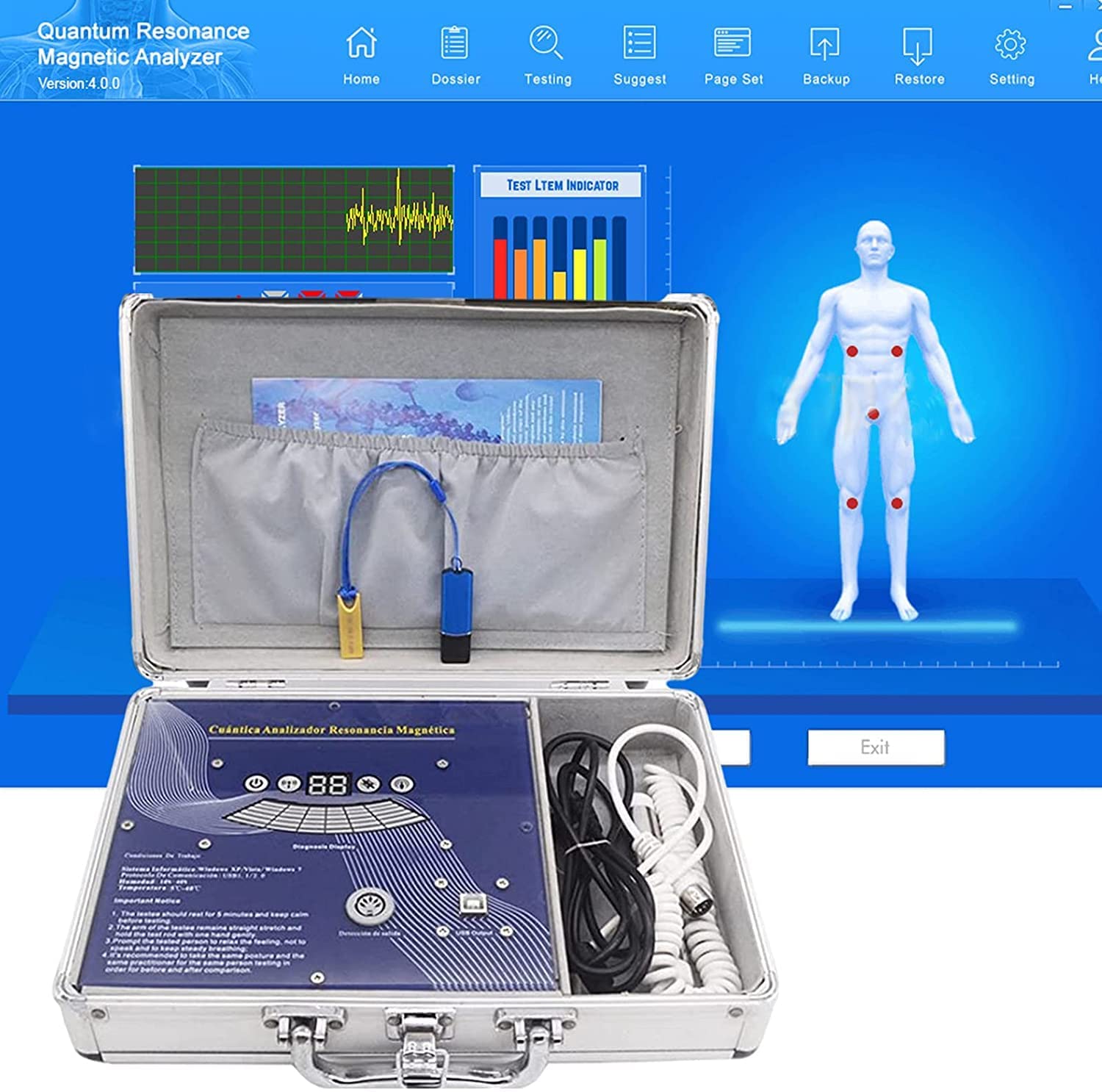 _________________________
Say no more!