diet
On Twitter, I recently found this remarkable advertisement: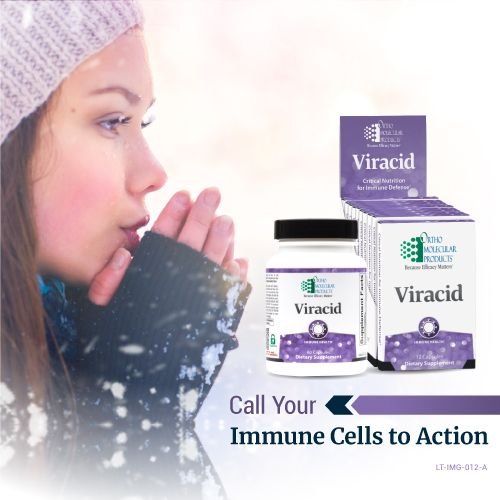 Naturally, it interested me. The implication seemed to be that we can boost our immune system and thus protect ourselves from colds, the flu and other infections by using this supplement. With the flu season approaching, this might be important. On the other hand, the supplement might be unsafe for many other patients. As I had done a bit of research in this area, I needed to know more.
According to the manufacturer's information sheet, Viracid
Provides Support for Immune Challenges
Strengthens Immune Function
Maintains Normal Inflammatory Balance
The manufacurer furthermore states the following:
Our body's immune system is a complex and dynamic defense system that comes to our rescue at the first sign of exposure to an outside invader. The dynamic nature of the immune system means that all factors that affect health need to be addressed in order for it to function at peak performance. The immune system is very sensitive to nutrient deficiencies. While vitamin deficiencies can compromise the immune system, consuming immune enhancing nutrients and botanicals can support and strengthen your body's immune response. Viracid's synergistic formula significantly boosts immune cell function including antibody response, natural killer (NK) cell activity, thymus hormone secretions, and T-cell activation. Viracid also helps soothe throat irritations and nasal secretions, and maintains normal inflammatory balance by increasing antioxidant levels throughout the body.
This sounds impressive. Viracid could thus play an important role in keeping us healthy. It could also be contra-indicated to lots of patients who suffer from autoimmune and other conditions. In any case, it is worth having a closer look at this dietary supplement. The ingredients of the product include:
Vitamin A,
Vitamin C,
Vitamin B12,
Pantothenic Acid,
Zinc,
L-Lysine Hydrochloride,
Echinacea purpurea Extract,
Acerola Fruit,
Andrographis paniculata,
European Elder,
Berry Extract,
Astragalus membranaceus Root Extract
Next, I conducted several literature searches. Here is what I did NOT find:
any clinical trial of Viracid,
any indication that its ingredients work synergistically,
any proof of Viracid inducing an antibody response,
or enhancing natural killer (NK) cell activity,
or thymus hormone secretions,
or T-cell activation,
or soothing throat irritations,
or controlling nasal secretions,
or maintaining normal inflammatory balance,
any mention of contra-indications,
any reliable information about the risks of taking Viracid.
There are, of course, two explanations for this void of information. Either I did not search well enough, or the claims that are being made for Viracid by the manufacturer are unsubstantiated and therefore bogus.
Which of the two explanations apply?
Please, someone – preferably the manufacturer – tell me.
It is hard to deny that many practitioners of so-called alternative medicine (SCAM) advise their patients to avoid 'dangerous chemicals'. By this they usually mean prescription drugs. If you doubt how strong this sentiment often is, you have not followed the recent posts and the comments that regularly followed. Frequently, SCAM practitioners will suggest to their patients to not take this or that drug and predict that patients would then see for themselves how much better they feel (usually, they also administer their SCAM at this point).
Lo and behold, many patients do indeed feel better after discontinuing their 'chemical' medicines. Of course, this experience is subsequently interpreted as a proof that the drugs were dangerous: "I told you so, you are much better off not taking synthetic medicines; best to use the natural treatments I am offering."
But is this always interpretation correct?
I seriously doubt it.
Let's look at a common scenario: a middle-aged man on several medications for reducing his cardiovascular risk (no, it's not me). He has been diagnosed to have multiple cardiovascular risk factors. Initially, his GP told him to change his life-style, nutrition and physical activity – to which he was only moderately compliant. Despite the patient feeling perfectly healthy, his blood pressure and lipids remained elevated. His doctor now strongly recommends drug treatment and our chap soon finds himself on statins, beta-blockers plus ACE-inhibitors.
Our previously healthy man has thus been turned into a patient with all sorts of symptoms. His persistent cough prompts his GP to change the ACE-inhibitor to a Ca-channel blocker. Now the patients cough is gone, but he notices ankle oedema and does not feel in top form. His GP said that this is nothing to worry about and asks him to grin and bear it. But the fact is that a previously healthy man has been turned into a patient with reduced quality of life (QoL).
This fact takes our man to a homeopath in the hope to restore his QoL (you see, it certainly isn't me). The homeopath proceeds as outlined above: he explains that drugs are dangerous chemicals and should therefore best be dropped. The homeopath also prescribes homeopathics and is confident that they will control the blood pressure adequately. Our man complies. After just a few days, he feels miles better, his QoL is back, and even his sex-life improves. The homeopath is triumphant: "I told you so, homeopathy works and those drugs were really nasty stuff."
When I was a junior doctor working in a homeopathic hospital, my boss explained to me that much of the often considerable success of our treatments was to get rid of most, if not all prescription drugs that our patients were taking (the full story can be found here). At the time, and for many years to come, this made a profound impression on me and my clinical practice. As a scientist, however, I have to critically evaluate this strategy and ask: is it the correct one?
The answer is YES and NO.
YES, many (bad) doctors over-prescribe. And there is not a shadow of a doubt that unnecessary drugs must be scrapped. But what is unnecessary? Is it every drug that makes a patient less well than he was before?
NO, treatments that are needed should not be scrapped, even if this would make the patient feel better. Where possible, they might be altered such that side-effects disappear or become minimal. Patients' QoL is important, but it is not the only factor of importance. I am sure this must sound ridiculous to lay people who, at this stage of the discussion, would often quote the ethical imperative of FIRST DO NO HARM.
So, let me use an extreme example to explain this a bit better. Imagine a cancer patient on chemo. She is quite ill with it and QoL is a thing of the past. Her homeopath tells her to scrap the chemo and promises she will almost instantly feel fine again. With some side-effect-free homeopathy see will beat the cancer just as well (please, don't tell me they don't do that, because they do!). She follows the advice, feels much improved for several months. Alas, her condition then deteriorates, and a year later she is dead.
I know, this is an extreme example; therefore, let's return to our cardiovascular patient from above. He too followed the advice of his homeopath and is happy like a lark for several years … until, 5 years after discontinuing the 'nasty chemicals', he drops dead with a massive myocardial infarction at the age of 62.
I hope I made my message clear: those SCAM providers who advise discontinuing prescribed drugs are often impressively successful in improving QoL and their patients love them for it. But many of these practitioners haven't got a clue about real medicine, and are merely playing dirty tricks on their patients. The advise to stop a prescribed drug can be a very wise move. But frequently, it improves the quality, while reducing the quantity of life!
The lesson is simple: find a rational doctor who knows the difference between over-prescribing and evidence-based medicine. And make sure you start running when a SCAM provider tries to meddle with necessary prescribed drugs.
Robert Verkerk, Executive & scientific director, Alliance for Natural Health (ANH), seems to adore me (maybe that's why I kept this post for Valentine's Day?). In 2006, he published this article about me (it is lengthy, and I therefore shortened a bit, but feel free to study it in its full beauty):
START OF QUOTE
PROFESSOR EDZARD ERNST, the UK's first professor of complementary medicine, gets lots of exposure for his often overtly negative views on complementary medicine. He's become the media's favourite resource for a view on this controversial subject…
The interesting thing about Prof Ernst is that he seems to have come a long way from his humble beginnings as a recipient of the therapies that he now seems so critical of. Profiled by Geoff Watts in the British Medical Journal, the Prof tells us: 'Our family doctor in the little village outside Munich where I grew up was a homoeopath. My mother swore by it. As a kid I was treated homoeopathically. So this kind of medicine just came naturally. Even during my studies I pursued other things like massage therapy and acupuncture. As a young doctor I had an appointment in a homeopathic hospital, and I was very impressed with its success rate. My boss told me that much of this success came from discontinuing main stream medication. This made a big impression on me.' (BMJ Career Focus 2003; 327:166; doi:10.1136/bmj.327.7425.s166)…
After his early support for homeopathy, Professor Ernst has now become, de facto, one of its main opponents. Robin McKie, science editor for The Observer (December 18, 2005) reported Ernst as saying, 'Homeopathic remedies don't work. Study after study has shown it is simply the purest form of placebo. You may as well take a glass of water than a homeopathic medicine.' Ernst, having done the proverbial 180 degree turn, has decided to stand firmly shoulder to shoulder with a number of other leading assailants of non-pharmaceutical therapies, such as Professors Michael Baum and Jonathan Waxman. On 22 May 2006, Baum and twelve other mainly retired surgeons, including Ernst himself, bandied together and co-signed an open letter, published in The Times, which condemned the NHS decision to include increasing numbers of complementary therapies…
As high profile as the Ernsts, Baums and Waxmans of this world might be—their views are not unanimous across the orthodox medical profession. Some of these contrary views were expressed just last Sunday in The Sunday Times (Lost in the cancer maze, 10 December 2006)…
The real loser in open battles between warring factions in healthcare could be the consumer. Imagine how schizophrenic you could become after reading any one of the many newspapers that contains both pro-natural therapy articles and stinging attacks like that found in this week's Daily Mail. But then again, we may misjudge the consumer who is well known for his or her ability to vote with the feet—regardless. The consumer, just like Robert Sandall, and the millions around the world who continue to indulge in complementary therapies, will ultimately make choices that work for them. 'Survival of the fittest' could provide an explanation for why hostile attacks from the orthodox medical community, the media and over-zealous regulators have not dented the steady increase in the popularity of alternative medicine.
Although we live in a technocratic age where we've handed so much decision making to the specialists, perhaps this is one area where the might of the individual will reign. Maybe the disillusionment many feel for pharmaceutically-biased healthcare is beginning to kick in. Perhaps the dictates from the white coats will be overruled by the ever-powerful survival instinct and our need to stay in touch with nature, from which we've evolved.
END OF QUOTE
Elsewhere, Robert Verkerk even called me the 'master trickster of evidence-based medicine' and stated that Prof Ernst and his colleagues appear to be evaluating the 'wrong' variable. As Ernst himself admitted, his team are focused on exploring only one of the variables, the 'specific therapeutic effect' (Figs 1 and 2). It is apparent, however, that the outcome that is of much greater consequence to healthcare is the combined effect of all variables, referred to by Ernst as the 'total effect' (Fig 1). Ernst does not appear to acknowledge that the sum of these effects might differ greatly between experimental and non-experimental situations.
Adding insult to injury, Ernst's next major apparent faux pas involves his interpretation, or misinterpretation, of results. These fundamental problems exist within a very significant body of Prof Ernst's work, particularly that which has been most widely publicised because it is so antagonistic towards healing cultures that have in many cases existed and evolved over thousands of years.
By example, a recent 'systematic review' of individualised herbal medicine undertaken by Ernst and colleagues started with 1345 peer-reviewed studies. However, all but three (0.2%) of the studies (RCTs) were rejected. These three RCTs in turn each involved very specific types of herbal treatment, targeting patients with IBS, knee osteoarthritis and cancer, the latter also undergoing chemotherapy, respectively. The conclusions of the study, which fuelled negative media worldwide, disconcertingly extended well beyond the remit of the study or its results. An extract follows: "Individualised herbal medicine, as practised in European medical herbalism, Chinese herbal medicine and Ayurvedic herbal medicine, has a very sparse evidence base and there is no convincing evidence that it is effective in any [our emphasis] indication. Because of the high potential for adverse events and negative herb-herb and herb-drug interactions, this lack of evidence for effectiveness means that its use cannot be recommended (Postgrad Med J 2007; 83: 633-637).
Robert Verkerk has recently come to my attention again – as the main author of a lengthy report published in December 2018. Its 'Executive Summary' makes the following points relevant in the context of this blog (the numbers in his text were added by me and refer to my comments below):
This position paper proposes a universal framework, based on ecological and sustainability principles, aimed at allowing qualified health professionals (1), regardless of their respective modalities (disciplines), to work collaboratively and with full participation of the public in efforts to maintain or regenerate health and wellbeing. Accordingly, rather than offering 'fixes' for the NHS, the paper offers an approach that may significantly reduce the NHS's current and growing disease burden that is set to reach crisis point given current levels of demand and funding.
A major factor driving the relentlessly rising costs of the NHS is its over-reliance on pharmaceuticals (2) to treat a variety of preventable, chronic disorders. These (3) are the result — not of infection or trauma — but rather of our 21st century lifestyles, to which the human body is not well adapted. The failure of pharmaceutically-based approaches to slow down, let alone reverse, the dual burden of obesity and type 2 diabetes means wider roll-out of effective multi-factorial approaches are desperately needed (4).
The NHS was created at a time when infectious diseases were the biggest killers (5). This is no longer the case, which is why the NHS must become part of a wider system that facilitates health regeneration or maintenance. The paper describes the major mechanisms underlying these chronic metabolic diseases, which are claiming an increasingly large portion of NHS funding. It identifies 12 domains of human health, many of which are routinely thrown out of balance by our contemporary lifestyles. The most effective way of treating lifestyle disorders is with appropriate lifestyle changes that are tailored to individuals, their needs and their circumstances. Such approaches, if appropriately supported and guided, tend to be far more economical and more sustainable as a means of maintaining or restoring people's health (6).
A sustainable health system, as proposed in this position paper, is one in which the individual becomes much more responsible for maintaining his or her own health and where more effort is invested earlier in an individual's life prior to the downstream manifestation of chronic, degenerative and preventable diseases (7). Substantially more education, support and guidance than is typically available in the NHS today will need to be provided by health professionals (1), informed as necessary by a range of markers and diagnostic techniques (8). Healthy dietary and lifestyle choices and behaviours (9) are most effective when imparted early, prior to symptoms of chronic diseases becoming evident and before additional diseases or disorders (comorbidities) have become deeply embedded.
The timing of the position paper's release coincides not only with a time when the NHS is in crisis, but also when the UK is deep in negotiations over its extraction from the European Union (EU). The paper includes the identification of EU laws that are incompatible with sustainable health systems, that the UK would do well to reject when the time comes to re-consider the British statute books following the implementation of the Great Repeal Bill (10).
This paper represents the first comprehensive attempt to apply sustainability principles to the management of human health in the context of our current understanding of human biology and ecology, tailored specifically to the UK's unique situation. It embodies approaches that work with, rather than against, nature (11). Sustainability principles have already been applied successfully to other sectors such as energy, construction and agriculture.
It is now imperative that the diverse range of interests and specialisms (12) involved in the management of human health come together. We owe it to future generations to work together urgently, earnestly and cooperatively to develop and thoroughly evaluate new ways of managing and creating health in our society. This blueprint represents a collaborative effort to give this process much needed momentum.
My very short comments:
I fear that this is meant to include SCAM-practitioners who are neither qualified nor skilled to tackle such tasks.
Dietary supplements (heavily promoted by the ANH) either have pharmacological effects, in which case they too must be seen as pharmaceuticals, or they are useless, in which case we should not promote them.
I think 'some of these' would be more correct.
Multifactorial yes, but we must make sure that useless SCAMs are not being pushed in through the back-door. Quackery must not be allowed to become a 'factor'.
Only, if we discount cancer and arteriosclerosis, I think.
SCAM-practitioners have repeatedly demonstrated to be a risk to public health.
All we know about disease prevention originates from conventional medicine and nothing from SCAM.
Informed by…??? I would prefer 'based on evidence' (evidence being one term that the report does not seem to be fond of).
All healthy dietary and lifestyle choices and behaviours that are backed by good evidence originate from and are part of conventional medicine, not SCAM.
Do I detect the nasty whiff a pro-Brexit attitude her? I wonder what the ANH hopes for in a post-Brexit UK.
The old chestnut of conventional medicine = unnatural and SCAM = natural is being warmed up here, it seems to me. Fallacy galore!
The ANH would probably like to include a few SCAM-practitioners here.
Call me suspicious, but to me this ANH-initiative seems like a clever smoke-screen behind which they hope to sell their useless dietary supplements and homeopathic remedies to the unsuspecting British public. Am I mistaken?
You probably know what yoga is. But what is FODMAP? It stands for fermentable oligosaccharides, disaccharides, monosaccharides and polyols, more commonly known as carbohydrates. In essence, FODMAPs are carbohydrates found in a wide range of foods including onions, garlic, mushrooms, apples, lentils, rye and milk. These sugars are poorly absorbed, pass through the small intestine and enter the colon . There they are fermented by bacteria a process that produces gas which stretches the sensitive bowel causing bloating, wind and sometimes even pain. This can also cause water to move into and out of the colon, causing diarrhoea, constipation or a combination of both. Irritable bowel syndrome (IBS) makes people more susceptible to such problems.
During a low FODMAP diet these carbohydrates are eliminated usually for six to eight weeks.  Subsequently, small amounts of FODMAP foods are gradually re-introduced to find a level of symptom-free tolerance. The question is, does the low FODMAP diet work?
This study examined the effect of a yoga-based intervention vs a low FODMAP diet on patients with irritable bowel syndrome. Fifty-nine patients with IBS undertook a randomised controlled trial involving yoga or a low FODMAP diet for 12 weeks. Patients in the yoga group received two sessions weekly, while patients in the low FODMAP group received a total of three sessions of nutritional counselling. The primary outcome was a change in gastrointestinal symptoms (IBS-SSS). Secondary outcomes explored changes in quality of life (IBS-QOL), health (SF-36), perceived stress (CPSS, PSQ), body awareness (BAQ), body responsiveness (BRS) and safety of the interventions. Outcomes were examined in weeks 12 and 24 by assessors "blinded" to patients' group allocation.
No statistically significant difference was found between the intervention groups, with regard to IBS-SSS score, at either 12 or 24 weeks. Within-group comparisons showed statistically significant effects for yoga and low FODMAP diet at both 12 and 24 weeks. Comparable within-group effects occurred for the other outcomes. One patient in each intervention group experienced serious adverse events and another, also in each group, experienced nonserious adverse events.
The authors concluded that patients with irritable bowel syndrome might benefit from yoga and a low-FODMAP diet, as both groups showed a reduction in gastrointestinal symptoms. More research on the underlying mechanisms of both interventions is warranted, as well as exploration of potential benefits from their combined use.
Technically, this study is an equivalence study comparing two interventions. Such trials only make sense, if one of the two treatments have been proven to be effective. This is, however, not the case. Moreover, equivalence studies require much larger sample sizes than the 59 patients included here.
What follows is that this trial is pure pseudoscience and the positive conclusion of this study is not warranted. The authors have, in my view, demonstrated a remarkable level of ignorance regarding clinical research. None of this is all that unusual in the realm of alternative medicine; sadly, it seems more the rule than the exception.
What might make this lack of research know-how more noteworthy is something else: starting in January 2019, one of the lead authors of this piece of pseudo-research (Prof. Dr. med. Jost Langhorst) will be the director of the new Stiftungslehrstuhl "Integrative Medizin" am Klinikum Bamberg (clinic and chair of integrative medicine in Bamberg, Germany).
This does not bode well, does it?
Yesterday, I received a 'LETTER FROM DR JONAS' (the capital lettering was his) – actually, it was an email, and not a very personal one at that. Therefore I feel it might be permissible to share some of it here (you do remember Jonas, don't you? I did mention him in a recent post: "Considering the prominence and experience of Wayne Jonas, the 1st author of this paper, such obvious transgression is more than a little disappointing – I would argue that is amounts to overt scientific misconduct.")
Here we go:
As part of my book tour, I spent last month visiting hospitals and medical schools, talking to the doctors, nurses and students. I tell them to think of a chronically ill patient, and I ask:
"What matters most for this patient? What is the person's lifestyle like – their nutrition, movement and sleep? How does that patient manage their stress? Does that patient have a good support system at home? What supplements does that patient take? Has your patient seen any CAM practitioners to cope with their condition? Why do they want to get well?"
Most can't answer these questions. Providers may know the diagnosis and treatments a patient gets, but few know their primary determinants of health. They know 'what's the matter', but not 'what matters.' …
END OF QUOTE
Let's have a closer look at those items of which Jonas thinks they matter:
What is the person's lifestyle like – their nutrition, movement and sleep? Depending on the condition of the patient, these issues might indeed matter. And if they do, any good doctor will consider them. There is nothing new about this; it is stuff I learnt in medical school all those years ago.
How does that patient manage their stress? The question supposes that all patients suffer from stress. I know it is fashionable to 'have stress', but not every patient suffers from it. If the patient does suffer, it goes without saying that a good doctor would consider it.
Does that patient have a good support system at home? Elementary, my dear Watson! If a doctor does not know about this, (s)he has slept through medical school (where did you go to medical school Wayne, and what did you do during these 6 years?).
What supplements does that patient take? That's a good one. I suppose Jonas would ask it to see what further nonsense he might recommend. Most rational doctors would ask this question to see what (s)he must advise the patient to discontinue.
Has your patient seen any CAM practitioners to cope with their condition? As above.
Why do they want to get well? Most patients would assume we are pulling their leg, if we really asked this. Instead of a response, they might return a question: Why do you ask, do you think being ill is fun?
So, doctor Jonas' questions might do well during lectures to a self-selected audience, but in reality they turn out to be a mixture of embarrassing re-discoveries from conventional medicine, platitudes and outright nonsense. "My goal is for integrative healthcare to become the standard of care…" says Jonas towards the end of his 'LETTER'. I suppose, this explains it!
Thus Jonas' 'LETTER' turns out to be yet another indication to suggest that the reality of 'integrative medicine' consists of little more than re-discoveries from conventional medicine, platitudes and outright nonsense.
During Voltaire's time, this famous quote was largely correct. But today, things are very different, and I often think this 'bon mot' ought to be re-phrased into 'The art of alternative medicine consists in amusing the patient, while medics cure the disease'.
To illustrate this point, I shall schematically outline the story of a patient seeking care from a range of clinicians. The story is invented but nevertheless based on many real experiences of a similar nature.
Tom is in his mid 50s, happily married, mildly over-weight and under plenty of stress. In addition to holding a demanding job, he has recently moved home and, as a consequence of lots of heavy lifting, his whole body aches. He had previous episodes of back trouble and re-starts the exercises a physio once taught him. A few days later, the back-pain has improved and most other pains have subsided as well. Yet a dull and nagging pain around his left shoulder and arm persists.
He is tempted to see his GP, but his wife is fiercely alternative. She was also the one who dissuaded  Tom from taking Statins for his high cholesterol and put him on Garlic pills instead. Now she gives Tom a bottle of her Rescue Remedy, but after a week of taking it Tom's condition is unchanged. His wife therefore persuades him to consult alternative practitioners for his 'shoulder problem'. Thus he sees a succession of her favourite clinicians.
THE CHIROPRACTOR examines Tom's spine and diagnoses subluxations to be the root cause of his problem. Tom thus receives a series of spinal manipulations and feels a little improved each time. But he is disappointed that the pain in the left shoulder and arm returns. His wife therefore makes another appointment for him.
THE ENERGY HEALER diagnoses a problem with Tom's vital energy as the root cause of his persistent pain. Tom thus receives a series of healing sessions and feels a little improved each time. But he is disappointed that the pain in the left shoulder and arm returns. His wife therefore makes another appointment for him.
THE REFLEXOLOGIST examines Tom's foot and diagnoses knots on the sole of his foot to cause energy blockages which are the root cause of his problem. Tom thus receives a series of most agreeable foot massages and feels a little improved each time. But he is disappointed that the pain in the left shoulder and arm returns. His wife therefore makes another appointment for him.
THE ACUPUNCTURIST examines Tom's pulse and tongue and diagnoses a chi deficiency to be the root cause of his problem. Tom thus receives a series of acupuncture treatments and feels a little improved each time. But he is disappointed that the pain in the left shoulder and arm returns. His wife therefore makes another appointment for him.
THE NATUROPATH examines Tom and diagnoses some form of auto-intoxication as the root cause of his problem. Tom thus receives a full program of detox and feels a little improved each time. But he is disappointed that the pain in the left shoulder and arm returns. His wife therefore makes another appointment for him.
THE HOMEOPATH takes a long and detailed history and diagnoses a problem with Tom's vital force to be the root cause of his pain. Tom thus receives a homeopathic remedy tailor-made for his needs and feels a little improved after taking it for a few days. But he is disappointed that the pain in the left shoulder and arm returns. His wife therefore tries to make another appointment for him.
But this time, Tom had enough. His pain has not really improved and he is increasingly feeling unwell.
At the risk of a marital dispute, he consults his GP. The doctor looks up Tom's history, asks a few questions, conducts a brief physical examination, and arranges for Tom to see a specialist. A cardiologist diagnoses Tom to suffer from coronary heart disease due to a stenosis in one of his coronary arteries. She explains that Tom's dull pain in the left shoulder and arm is a rather typical symptom of this condition.
Tom has to have a stent put into the affected coronary artery, receives several medications to lower his cholesterol and blood pressure, and is told to take up regular exercise, lose weight and make several other changes to his stressful life-style. Tom's wife is told in no uncertain terms to stop dissuading her husband from taking his prescribed medicines, and the couple are both sent to see a dietician who offers advice and recommends a course on healthy cooking. Nobody leaves any doubt that not following this complex (holistic!) package of treatments and advice would be a serious risk to Tom's life.
It has taken a while, but finally Tom is pain-free. More importantly, his prognosis has dramatically improved. The team who now look after him have no doubt that a major heart attack had been imminent, and Tom could easily have died had he continued to listen to the advice of multiple non-medically trained clinicians.
The root cause of his condition was misdiagnosed by all of them. In fact, the root cause was the atherosclerotic degeneration in his arteries. This may not be fully reversible, but even if the atherosclerotic process cannot be halted completely, it can be significantly slowed down such that he can live a full life.
My advice based on this invented and many real stories of a very similar nature is this:
alternative practitioners are often good at pampering their patients;
this may contribute to some perceived clinical improvements;
in turn, this perceived benefit can motivate patients to continue their treatment despite residual symptoms;
alternative practitioner's claims about 'root causes' and holistic care are usually pure nonsense;
their pampering may be agreeable, but it can undoubtedly cost lives.
How Jackfruit Kills Cancer… This title hardly left any doubt that jackfruit (Artocarpus heterophyllus Lam) is effective in curing cancer. The website [url disabled by admin because of suspected phishing site] continued in this vein:
"Jackfruit contains phytonutrients like lignans, saponins, and isoflavones, which have anticancer, antihypertensive, anti-ulcer, antioxidant, and anti-aging properties (2).
Lignans
are tissue-selective phytoestrogens that have anti-estrogenic effects in reproductive tissues that can be beneficial in preventing the hormone-associated cancers of the breast, uterus, ovary, and prostate. It may also help maintain bone density (
3
).
Isoflavones are also beneficial phytoestrogens that have been proven to reduce the risk of breast, endometrial, and prostate cancers (4,5).
Saponins, on the other hand, kill cancer cells by directly binding to cells as well as boosting white blood cell activity and preventing cell differentiation and proliferation (6,7).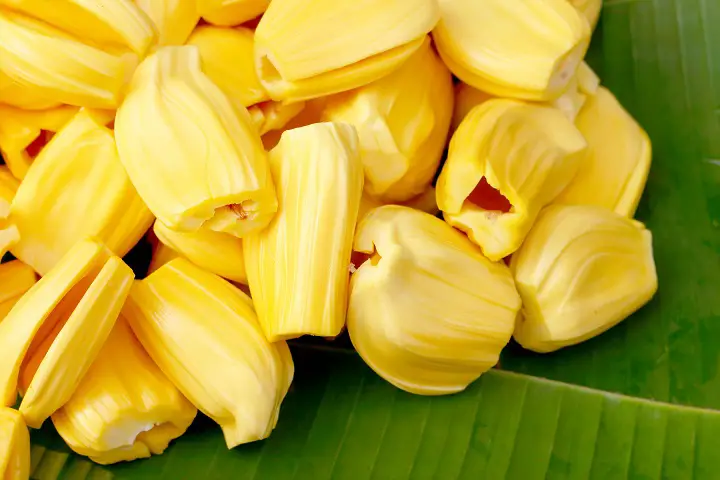 Lastly, the cancer-preventing abilities of the fruit are due in part to dietary TF-binding lectins (8). The pulp has the ability to reduce the mutagenicity of carcinogens and combat the proliferation of cancer cells (9).
In addition, the fruit contains carotenoids, flavonoids, and polyphenols that lower blood pressure, fight stomach ulcers, boost metabolism, support nerve function, and play a role in hormone synthesis. They also contain polysaccharides that boost immunity by interacting with white blood cells, including T cells, monocytes, macrophages, and polymorphonuclear lymphocytes (10).
Each part of the fruit and tree can be used: the flowers help stop bleeding in open wounds, prevent ringworm infestations, and heal cracks in dry feet while the root is used to treat skin diseases, asthma, and diarrhea. Additionally, the wood has a sedative and abortifacient effect…"
END OF QUOTE
To many desperate cancer patients, this would sound convincing, not least because the references provided by the author look sophisticated and seem to back up most of the claims made.
But where are the references to clinical trials showing that jackfruit does cure this or that type of cancer? Where is the evidence that it does "lower blood pressure, fight stomach ulcers, boost metabolism, support nerve function, and play a role in hormone synthesis"? Where are the data to prove that it does "boost immunity"?
I did conduct a 'rough and ready' Medline search and found precisely nothing; not a single clinical trial that would confirm the multiple claims made above.
You are not surprised?
Neither am I!
But what about the desperate cancer patients?
How many fell for the scam? How many gave up their conventional cancer treatments and used jackfruit instead? How many consumers know that it is not unusual for plants to contain lignans, saponins, isoflavones and many other ingredients that have amazing effects in vitro? How many know that this rarely translates into meaningful health effects in human patients?
We will never know.
One thing we do know, however, is that articles like this one can cost lives, and that alternative cancer cures are and always will be a myth.
In the realm of alternative medicine, the Internet is a double-edged sword. It can be most useful to many, particularly to those who are able to think critically. To those who do not have this ability, it can be outright dangerous. We have researched this area in several way and always arrived at this very conclusion. For instance, we evaluated websites providing advice for cancer patients and concluded that "the most popular websites on complementary and alternative medicine for cancer offer information of extremely variable quality. Many endorse unproven therapies and some are outright dangerous."
This makes it abundantly clear that, for some, the Internet can become a danger to their health and life. Recently I was reminded of this fact when I saw this website entitled 'Foods that will naturally cleanse your arteries'. Its message is instantly clear, particularly as it provides this impressive drawing.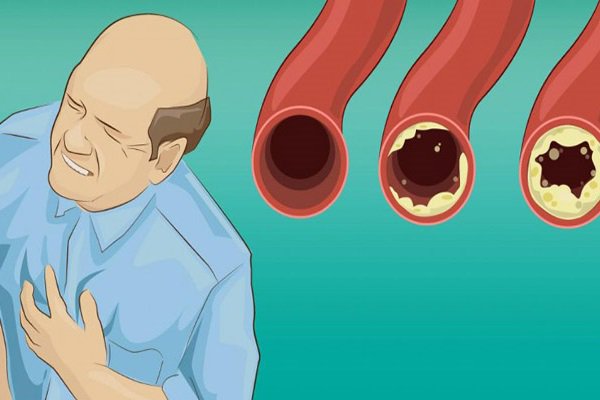 .
The implication here is that we can all clear our arteries of atherosclerotic plaques by eating the right foods. The site also lists the exact foods. Here they are:
START OF QUOTE
Salmon
Salmon is one of the best heart foods as it is packed with healthy fats which reduce cholesterol, triglycerides, and inflammation. However you must make sure that the fish is organic.
Orange juice
Orange juice is rich in antioxidants which strengthens the blood vessels and lowers blood pressure. Simply drink 2 glasses of fresh orange juice a day and you're good to go.
Coffee
According to numerous studies 2-4 cups of coffee a day can significantly reduce the risk of stroke and heart attack by 20%. However don't drink excessively as it may cause problems with your digestion.
Nuts
Nuts are packed with omega-3 fatty acids, healthy properties and unsaturated fats which regulate your memory, cholesterol and prevent joint pain.
Persimmon fruit
The persimmon fruit is packed with fiber and sterols which help lower cholesterol. It makes a great addition to salads and cereals
Turmeric
Curcumin, the active ingredient in turmeric provides a large variety of health benefits. It helps reduce tissue inflammation and prevents overactive fat accumulation. Feel free to add it to your meals or to your tasty cup of tea.
Green tea
Aside from having a soothing effect, green tea helps energize the whole body, boost the metabolism and lower the absorption of cholesterol. Just drink 1-2 cups of green tea a day and you have nothing to worry about.
Cheese
Cheese can also help lower blood pressure and cholesterol.
Watermelon
Watermelon is the most delicious summer fruit. But aside from its amazing taste, it also improves the production of nitric oxide which enhances the function of the blood vessels.
Whole grain
Whole grains are rich in fiber content which helps lower cholesterol and cholesterol accumulation in the arteries. Consume more whole grain bread, brown rice and oats.
Cranberries
Cranberries have been long known to be the richest source of potassium. Due to this, they can easily lower bad cholesterol and increase the good one. 2 glasses of cranberry juice a day can lower the risk of heart attack by 40%.
Seaweed
Seaweeds are packed with vitamins, proteins, minerals and carotenoids which easily regulate your blood pressure.
Cinnamon
Cinnamon prevents buildups in the arteries and lower cholesterol.
Pomegranate
It is an exotic fruit that provides a healthy portion of phytochemicals. These improve the production of nitric oxide, and boost circulation. Add pomegranate seeds to your salads.
Spinach
It is high in folic acid and potassium. You need this to lower your blood pressure, strengthen muscles, and prevent heart attack.
Broccoli
Broccoli is rich in vitamin K, which help lower blood pressure and cholesterol when eaten steam-cooked or raw.
Olive oil
Olive oil helps maintain your health at its peak. Be sure to use cold-pressed oil as it is rich in healthy fats which lower cholesterol and reduce the risk of heart attack by 40%.
Asparagus
Asparagus prevents inflammation, clogging and lowers cholesterols. Implement it to dishes, noodles, soups or potatoes.
Blueberries
Blueberries are high in potassium and as we mentioned above, potassium is the key to reducing bad cholesterol and increasing the good one. Drink 2 glasses of blueberry juice a day.
Avocado
Avocadoes are without a doubt – one of the healthiest fruits known to man. They're rich in healthy fat and improve the balance of bad and good cholesterol.
END OF QUOTE
As far as I know, there is no good evidence for the claim that any of these 20 foods will clear arteriosclerotic arteries. There is some evidence for fish oil and some for green tea to reduce the risk of cardiovascular disease. But surely, this is quite a different matter than reversing atherosclerotic plaques.
What's the harm? I believe the potential for harm is obvious: people at high risk of suffering a major cardiovascular event who read such nonsense and believe it might think they can abandon the treatments, drugs and life-styles they have been advised to follow and take. Instead they might eat a bit more of the 20 ingredients listed above. If they did that, many would die.
I think many of us who know better have become far too tolerant of dangerous nonsense of such nature. We tend to think that either nobody is as stupid as to follow such silly advice, or we assume that taking a bit of daft advice will not do much harm. I fear we are wrong on both accounts.
First she promoted vaginal steam baths and now Gwyneth Paltrow claims that putting a ball of jade (which you can order from her online-business, if you happen to have the cash) in their vaginas is good for women.
Yes, I kid you not; this is what she states on her website:
The strictly guarded secret of Chinese royalty in antiquity—queens and concubines used them to stay in shape for emperors—jade eggs harness the power of energy work, crystal healing, and a Kegel-like physical practice. Fans say regular use increases chi, orgasms, vaginal muscle tone, hormonal balance, and feminine energy in general. Shiva Rose has been practicing with them for about seven years, and raves about the results; we tried them, too, and were so convinced we put them into the goop shop. Jade eggs' power to cleanse and clear make them ideal for detox…
But if you think that Gwyneth is somehow fixated on her feminine parts, you are probably mistaken. She is much more versatile than that and seems to employ her vagina merely for drumming up publicity for her business. If you browse her site, you find no end of baffling, vagina-unrelated wonders and purchasable products from the world of alternative medicine.
Here are just two further examples.
Flower  remedies
A flower essence is a bioenergetic preparation. Through the use of sunlight and water, we are able to capture the energy of a flower and use it for healing purposes: A freshly harvested flower is placed on the surface of water for a specific length of time and exposed to sunlight, resulting in the vibrational imprint of the flower in water. The flower essence is then used as an energetic remedy, with each flower having its own range of unique therapeutic benefits.
Vibrational imprint?
Unique therapeutic benefit?
Pull the other one! The truth about (Bach) flower remedies is much simpler: they are expensive placebos.
A method for getting rid of the parasites we allegedly all suffer from
…an eight-day, mono-diet goat-milk cleanse—accompanied by a specific vermifuge made of anti-parasitic herbs—is the most successful treatment. Parasites primarily live in the mucus lining of the gut system, where they feed on nutrients before they enter the body. Think of the goat milk as bait—parasites come out of the gut lining to drink the milk, which they love, but they also consume the vermifuge, which will eventually eradicate them. On top of being highly effective, this method is a much more gentle medicine than bombarding them—and your body—with a harsh drug.
Are they for real?
This is pure and potentially very dangerous, unethical nonsense!
Oh sorry – I forgot: we now must call it differently now: we are obviously dealing with Gwyeneth's 'alternative facts'.
The Committees of Advertising Practice (CAP) write and maintain the UK Advertising Codes, which are administered by the Advertising Standards Authority. On their website, the CAP recently published an updated advertising code for naturopathy. As we have regularly discussed the fact that the public is being frequently misled in this area, I consider the code important in the context of this blog. I therefore take the liberty of repeating it here – not least in the hope that this helps preventing misinformation in the future [the numbers in square brackets refer to me footnotes below].
START OF QUOTE
What is Naturopathy?
Naturopathy is a holistic [1] approach to healthcare that uses a combination of one or more different disciplines (for example herbal medicine or hydrotherapy) and a healthy lifestyle [2] in order to gain and maintain a healthy body [3].
What claims are likely to be acceptable?
The promotion of a healthy [4] lifestyle is likely to acceptable as are claims that go no further than those commonly accepted for healthy [4] eating, sleeping well, taking exercise and the like.
What claims are likely to be problematic?
The ASA and CAP have not yet been provided with evidence which demonstrates that Naturopathy can be used to treat medical conditions (Rule 12.1).  Therefore, any claims that go beyond accepted claims for a healthy [4] lifestyle are likely to be problematic [5] unless they are supported by a robust body of evidence.  In 2013, the ASA ruled against claims on a marketer's website which said that Naturopathy could be used to treat acute and chronic illness and disease because the marketer had not provided any evidence in support of their claims (CNM The College of Naturopathic Medicine Ltd, 13 March 2013).
What about serious medical conditions?
Claims to offer treatment on conditions for which medical supervision should be sought [6] are likely to be considered to discourage essential treatment unless that treatment is carried out under the supervision of a suitably qualified health professional (Rule 12.2).
END OF QUOTE
Naturopathy has been the subject of my posts before – see for instance here, here, here, here and here. Naturopathy can be dangerous to the point where it can kill the patient – see for instance here and here. Therefore it is important that advertising gets regulated. To make it very clear: the above statement by the CAP is, in my view, a step in the right direction, and I encourage alternative practitioners to look up the equivalent CAP documents for their specific therapy.
Having said that, I still feel the need to make a few comments:
It is misleading to call naturopathy 'holistic'. This is often factually incorrect and also gives the impression that conventional medicine is not holistic – see also here.
Are we sure that all lifestyles promoted by naturopaths are, in fact, healthy?
Maintaining a healthy body is naturopathy speak for DISEASE PREVENTION. Who decides what is effective prevention? On what evidence? How come many naturopaths are against the most effective means of prevention of all times – vaccination?
Who decides what is 'healthy'? On what evidence?
Why 'problematic'? Are they not wrong or bogus or false or fraudulent or criminal?
Are there conditions for which medical supervision should not be sought? Which are they?