According to his own website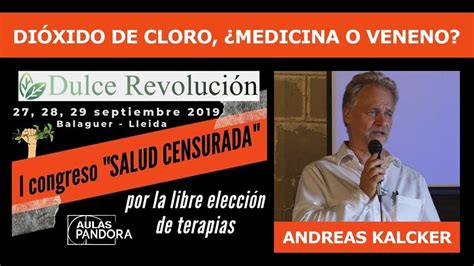 , Andreas Kalcker is a biophysical researcher of German origin who has lived most of his life in Spain and for many years has been living in Switzerland where he has investigated and registered several international patents that deal with the therapeutic use of chlorine dioxide for both hypoxia and for inflammation, infection, sepsis and Sars -Cov 2 -Coronavirus.
In recent years, he seems to have been particularly active as a snake oil salesman in South America. Argentinian authorities have now charged Andreas Kalcker for promoting toxic bleach (MMS) as a "miracle" medical treatment. Kalcker, alongside several Argentinian nationals, is accused of playing a key role in promoting chlorine dioxide in the country as a cure for various illnesses, including COVID-19, in conferences, books, and on social media.
The charges follow a seven-month-long investigation by the Unidad Fiscal para la Investigación de Delitos contra el Medio Ambiente (UFIMA), which investigates medical crimes in Argentina. The investigation was launched after the August 2020 death of a five-year-old boy in Neuquen, western Argentina, of multiple organ failure consistent with chlorine dioxide poisoning. The child's parents believed, on the basis of misinformation spread by Kalcker and others, that the substance had the power to ward off COVID-19. An Argentinian judicial source said that Kalcker has been charged with the illegal practice of the medical profession and selling fake medicines. If found guilty of causing a child's death, Kalcker could serve a prison sentence of up to 25 years.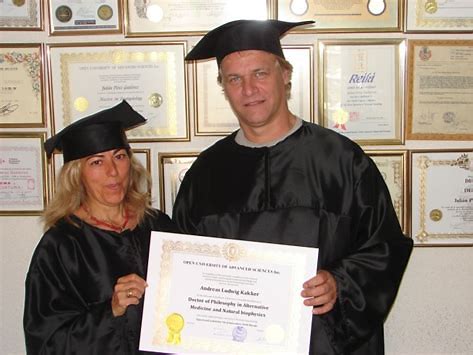 Apart from Kalcker, four other persons were accused of being responsible for the distribution of chlorine dioxide in Argentina. The Argentine nationals had advertised and sold the substances via the internet – apparently in Kalcker's name. According to the prosecution, "this distribution would have led to the messages about the 'improvements' resulting from the consumption of a substance with serious health consequences, which can even lead to death, being circulated with greater vigor." The lawyer who started the ball rolling through his complaint is convinced that the parents of the deceased child believed that chlorine dioxide could protect their child from COVID-19 because of the misinformation spread by Kalcker.
Chlorine dioxide is a type of industrial bleaching agent commonly used to treat wood products. Public health authorities around the world have issued warnings about taking the substance, with the US Food and Drugs Administration warning that it can be fatal if taken in large doses. In recent years, a movement originating in a fake Florida "church" has promoted the substance it calls "Miracle Mineral Solution" (MMS), or "Chlorine Dioxide Solution" (CDS), as a cure for a range of illnesses and conditions.
MMS, or the Miracle Mineral Supplement, is a beverage product designed by former aerospace engineer, Jim Humble, who has tested his MMS protocol in Malawi and other parts of Africa. Initially used to treat malaria, the manufacturer claims field-tested success in treating and reversing the effects of AIDS, malaria, hepatitis, herpes, tuberculosis, most cancers, and a host of other diseases.
MMS has been promoted with the help of celebrities and VIPs, including Donald Trump. One  of the many websites that advertise MMS states the following about it:
Master Mineral Solution, MMS or WPS Solution – Why has this Product Become so Popular?
Chlorine dioxide is a powerful anti microbial compound that has a long history of use – mostly known for its ability to sanitize drinking water (the last 60 years being the primary chemical used in municipal water supplies). The reason being is that it works, & works well. There are very few pathogens out there in water anywhere in the world that cannot be made potable with the use of this potent little molecule.
I think it goes without saying that MMS has not been shown to be effective against any condition while being very harmful when taken orally by humans.
338 Responses to MMS-salesman Andreas Kalcker has been arrested in Argentina