An enthusiast of homeopathy recently posted an overview of systematic reviews of homeopathy concluding that the data we do have point towards homeopathy as having an effect greater than that of placebo:
In recent decades, homeopathy has been examined via a number of clinical trials, the number of which now allow meta-analysis. As we can see from the study findings, the type of homeopathy research (ie, individualized vs non-individualized, placebo-controlled vs non-placebo-controlled) can have a strong influence on the results, although trial quality also has a strong effect.
All meta-analyses performed in at least a somewhat open and rigorous manner have found statistically significant effects. This suggests that homeopathy has a greater-than-placebo effect, or at least a strong trend in that direction, when using data from the totality of homeopathy research, or from individualized, placebo-controlled trials. The meta-analyses with questionable methodology, one of which is undergoing government investigation for academic irregularities, have produced negative results, which have been demonstrated to be a direct result of their exclusion of vast swathes of the homeopathic clinical trial literature (based on arbitrary and unexplained criteria), as well as of their failure to differentiate – as Mathie has done – different types of homeopathic research.
The clinical data are flawed. Issues with methodology used in homeopathy RCTs, combined with a lack of research funding, have produced a lack of high-quality trials and data. However, the data we do have point towards homeopathy as having an effect greater than that of placebo.
There can be no argument with this conclusion, aside from possible new data emerging. Anyone who disputes this is going against the existing set of the highest-quality evidence on homeopathy.
His overview is based on the following publications:
| | |
| --- | --- |
| Kleijnen, 19911 | All types of homeopathy (eg, single remedy vs combination). Methodological quality assessed; 105 trials. Results: Positive trend, regardless of type of homeopathy; 81 trials were positive, 24 showed no effect. |
| Linde, 19972 | All types of homeopathy. Out of 185 trials, 119 met inclusion criteria; 89 of these had extractable data. Results: OR = 2.45 (95% CI 2.05-2.93). |
| Ernst, 19983 | Individualized homeopathy; 5 trials determined to be high-quality. Results: OR = 0. |
| Linde, 19985 | Individualized homeopathy; 32 trials, 19 of which had extractable data. Results: OR = 1.62 for all trials (95% CI 1.17-2.23). Only high-quality trials produced no significant trend. |
| Cucherat, 20009 | All types of homeopathy; 118 trials, 16 of which met inclusion criteria. Used unusual method of combining p values. Results: All trials = p< 0.000036. Less than 10% dropouts: p<0.084; less than 5% dropouts (higher standards than most trials considered reliable): p<0.08 (non-significant). |
| Shang, 200511 | All types of homeopathy; only 8 trials selected from 21 high-quality trials of 110 selected with unusual criteria. Results: OR = 0.88 (0.65-1.19). Result strongly disputed by statisticians. |
| Mathie, 201413 | Individualized homeopathy; of the analysis pooled data from 22 higher-quality, individualized, double-blind RCTs. Results: OR = 1.53 (1.22-1.91) for all trials pooled; OR = 1.93 (1.16-3.38) for the 3 reliable trials. |
| NHMRC, 201516 | Out of 176 studies, 171 were excluded, leaving only 5 for the study. Investigators used unprecedented methods, did not combine data, and are currently under investigation for outcome shopping. Results: Negative results. |
| Mathie, 201720 | Non-individualized homeopathy; very few higher-quality trials. Results: For 54 trials with extractable data, SMD = -0.33 (-0.44, -0.21). When these were adjusted for publication bias, SMD = -0.16 (-0.46,-0.09). The 3 high-quality trials had non-significant results: SMD = -0.18 (-0.46, +0.09). |
| Mathie, 201821 | Individualized, other-than-placebo-controlled trials; 11 trials found, 8 with extractable data. Results: 4 heterogeneous comparative trials showed a non-significant difference. One trial in this group was positive. Three heterogeneous trials with additive homeopathy showed a statistically significant SMD. No definitive conclusion possible due to trial heterogeneity, poor quality, and low number of trials. |
| Mathie, 201922 | Non-individualized, other-than-placebo-controlled trials; 17 RCTs found, 14 with high risk of bias. Results: Significant heterogeneity prevented much comparison; 3 comparable trials showed a non-significant SMD. |
Apart from getting the wrong end of the stick when interpreting the results of these papers (see for instance here, and here), there are other rather embarrassing flaws in this overview:
Many older systematic reviews were omitted (including about 10 of my own papers). This is relevant because the author of the above review went beck until 1991 to find the reviews he included.
Several new papers were missing as well. This is relevant because the author evidently included reviews up to 2019. Here are the key passages from the conclusions of some of them:
… homoeopathy as a whole may be considered as a placebo treatment.
We tested whether p-curve accurately rejects the evidential value of significant results obtained in placebo-controlled clinical trials of homeopathic ultramolecular dilutions. Our results suggest that p-curve can accurately detect when sets of statistically significant results lack evidential value.
We found no evidence to support the efficacy of homeopathic medicinal products
… no firm conclusions regarding the effectiveness and safety of homeopathy for the treatment of IBS can be drawn.
Due to both qualitative and quantitative inadequacies, proofs supporting individualized homeopathy remained inconclusive.
… the use of homeopathy currently cannot claim to have sufficient prognostic validity where efficacy is concerned.
I am, of course, not saying that this overview amounts to anything like a systematic review. It merely gives you a flavour how trustworthy proponents of homeopathy are when they pretend to provide us with an objective evaluation of the best available evidence.
Chiropractors have a thing about treating children, babies and infants – not, I suspect, because it works but because it fills their bank accounts. To justify this abuse, they seem to go to any lengths – even to extrapolating from anecdote to evidence. This recently published case-report, for instance, described the chiropractic care of a neonate immediately post-partum who had experienced birth trauma.
The attending midwife noted the infant had an asynclitic head presentation at birth and as a result was born with an elongation of the occiput due to cranial molding, bilateral flexion at the elbows and shoulders with decreased range of motion in the cervical spine with tongue and lip tie. Oedema of the occiput with bruising was notable along with hypertonicity of cervical musculature at C1, hypertonicity (bilaterally) of the pectoral and biceps muscles, blanching and tension of lip tie, decreased suck reflex and tongue retraction with sucking, fascial restrictions at the ethmoid bones, at the occipital condyles (bilaterally), as well as at the shoulders and clavicles, bilaterally. An anterior subluxation of left sphenoid was noted.
The infant was cared for with chiropractic including a sphenobasilar adjustment. Following this adjustment, significant reduction in occipital edema was noted along with normal suck pattern and breastfeeding normalized.
The authors concluded that this case report provides supporting evidence that patients suffering from birth trauma may benefit from subluxation-based chiropractic care.
Oh no, this case report provides nothing of the sort! If anything, it shows that some chiropractors are so deluded that they even publish their cases of child abuse. The poor infant would almost certainly have developed at least as well without a chiropractor having come anywhere near him/her. And if the infant had truly been in need of treatment, then not by a chiropractor (who has no knowledge or training in diagnosing or treating a new-born), but by a proper paediatrician.
A 2020 review entitled 'Prevention, Treatment and Management of Tuberculosis through Combinational Approaches of Different Indian Systems of Medicine' stated that recent research suggests that Homeopathic treatment along with the antibiotics synergise the effect of antibiotics while reaching to its site of action. This is a surprising finding, if there ever was one. Therefore, I looked a bit closer with a view of determining what the original data were that led to this conclusion.
Here is the unaltered section on homeopathy from the review:
Homeopathy is a special, organic, holistic medicine process which activates the healing responses of the body without any known contraindications or common side effects. In his book Organon of Medicine, aka Organon of Healing Art, the founder of Homeopathy, Samuel Hahnemann, developed these principles. Homoeopathy does not have holistic treatment and hence is incapable of curing TB because of homeopathic portions of water, which is not enough to treat TB, but recent research suggests the use of homeopathic treatment along with the antibiotics, which results in synergising the effect of antibiotics while reaching to its site of action. As standard MDR-TB medicines are second-generation antibiotics taken for 24–27 months, thus, apart from conventional treatment, homeopathy in MDR-TB tends to improve outcome. Hence, it increases the bioavailability of the isoniazid and rifampicin, which resulted in the reduction of tuberculosis therapy. This study has been proving by analysing following parameters as below:
There was no significant difference in smear conversion from positive to negative at 95 % CI between homeopathy (H) and individualised standard treatment regimen (SR) + placebo (P). However, the conversion culture conversion from positive to negative in SR + H was seen in 29 (48.3 %) patients and 23 (38.3 %) patients in SR + P group (p = 0.269) (ITT) and 27 (55.1 %); 21 (42.8 %), p = 0.225 (PP) implying that as compared to SR + P group, culture conversion in SR + H group was more by 10 %. So the difference, although favourable to the SR + H group is not statistically significant as shown in table 4.
All patients had far advanced lung disease as evident from the extensive infiltration, cavitation ns and fibrosis/collapse. Chest X-ray (CXR) were further assessed using RAT (Radiological Assessment Tool), examples of one case rated as + 5 and one case as _4. Significant improvements were seen statistically in CXR in the SR + H 37 (61.7 %); as compared to SR + P 20 (33.3 %), p = 0.002 at 95 % CI (ITT). Homeopathy system having all possibility to enhance the treatment and management of the TB [13].
To be clear: there is no further mention or discussion of homeopathy in this paper. The above-quoted section (its multiple falsehoods are so obvious that I probably don't need to mention them here) is thus the only evidence provided for backing up the claim that Homeopathic treatment along with the antibiotics synergise the effect of antibiotics while reaching to its site of action. I fail to see how the information provided supports the claim. Moreover, I am not aware of any sound evidence that would support the claim that homeopathy acts synergistically to antibiotics.
In the reference list, I found one of my own articles cited as reference 13 (see above). It refers to this article: Ernst E. A systematic review of systematic reviews of homeopathy. Dr J Clin Pharmacol 2002; 54: 577–582. Here is its abstract:
Homeopathy remains one of the most controversial subjects in therapeutics. This article is an attempt to clarify its effectiveness based on recent systematic reviews. Electronic databases were searched for systematic reviews/meta-analysis on the subject. Seventeen articles fulfilled the inclusion/exclusion criteria. Six of them related to re-analyses of one landmark meta-analysis. Collectively they implied that the overall positive result of this meta-analysis is not supported by a critical analysis of the data. Eleven independent systematic reviews were located. Collectively they failed to provide strong evidence in favour of homeopathy. In particular, there was no condition which responds convincingly better to homeopathic treatment than to placebo or other control interventions. Similarly, there was no homeopathic remedy that was demonstrated to yield clinical effects that are convincingly different from placebo. It is concluded that the best clinical evidence for homeopathy available to date does not warrant positive recommendations for its use in clinical practice.
I fail to see how my paper backs up the very odd sentence: Homeopathy system having all possibility to enhance the treatment and management of the TB.
This is much more than sloppiness. In fact, it is one of the clearest cases of scientific misconduct I have ever come across. What is more, if its message would get adopted, it has the potential to do considerable harm. The authors of the paper in question, Priyanka Sharma , Ramesh K. Goyal,  and Mukesh Nandave, declared no conflicts of interest; their affiliation is provided as 'Departments of Pharmacology and Toxicology, Delhi Pharmaceutical Sciences and Research University, New Delhi, India'. The journal that published their review is 'Drug Research', a publication which I always had thought was reputable.
I am not sure what I should do next.
Any advice?
Proponents of SCAM like to think that anyone who is critical of SCAM must be a defender of conventional medicine or worse a pharma shill. One can point out the ridiculousness of this claim until the cows come home, it nevertheless pops up relentlessly.
Personally, I am aware of (and have experienced) the many shortcomings of conventional medicine and applaud the various initiatives to improve it. Take this press release about 10 worst actions in US conventional medicine of 2019, for instance:
The Lown Institute released the 3rd Annual Shkreli Awards, a list of the top ten worst actors in health care from the past year, named for the infamous "pharma bro" Martin Shkreli… The top ten Shkreli Awards went to:
10. The cancer doctor who hid millions in industry gifts, then got a "dream job" at a cancer drug company.
9. The hospital that kept a vegetative patient on life support to boost transplant survival rates.
8. The doctors, telemedicine company employees, and genetic testing lab employees who bilked Medicare for $2.1 billion in a genetic cancer test scam.
7. The psychiatric hospitals that held patients against their will and drugged children.
6. The hospital that pressured cardiologists to keep referring pediatric patients for surgery in-house despite disturbingly high mortality rates.
5. The pharma executive who said, "addicts are to blame for their opioid addiction."
4. The private equity firm that took over nursing homes, leading to a surge of neglected and abused residents.
3. The hospital that used a technicality to force a $900,000 medical bill on a new mother, who was also a hospital employee.
2. The private equity firms that spent $28 million to defeat "surprise billing" legislation, as medical debt skyrockets.
1. Several hospitals which claimed to care about patients but nevertheless sued them, garnished wages, and seized houses.
_______________________________________________________________________
What, you do not believe me that I regularly point out the shortcomings of conventional medicine? In this case, let me show you the introduction of a chapter dedicated to this topic from one of my books:
All too often, the failings of modern medicine seem as obvious as they seem inexcusable. It is thus understandable that some disappointed patients seek help and compassion from homeopaths. Seen from this perspective, the current popularity of homeopathy indicates that many patients are not satisfied with what conventional medicine offers. In other words, the current boom in homeopathy can be seen as a poignant criticism of certain aspects of modern health care.
…
…
…
_______________________________________________________________
And why do I not dedicate more posts to the failures of conventional medicine? Because I am a pharma shill? No, because the topic of this blog was, is and will remain so-called alternative medicine (SCAM).
Why?
Because of two main reasons:
In conventional medicine there are already many excellent initiatives (like the one mentioned above) to expose shortcomings, while in SCAM there are only relatively few.
My expertise is in SCAM.
'HOMEOPATHY360' are fiercely decided to defend homeopathy, no matter what. They state that we promise to stand by your side always to fight against the critical attacks on Homeopathy… Therefore, I was not really surprised when, a couple of days ago, I received an email by them urging me to support US homeopaths against the threat by the FDA. Here is part of this correspondence:
… If you want to know more about the FDA's proposed new rules for homeopathic medicines, here's a summary of the most important points:
The new rules, if adopted, will allow the FDA to withdraw even properly manufactured and labeled homeopathic medicines from the marketplace. This is puzzling because these have never posed any sort of safety concern according to an initial review of public FDA records by Americans for Homeopathy Choice.
It is clear that the FDA intends to use this authority and has even mentioned specific medicines such as Belladonna, Nux vomica and Lachesis muta in its public statements regarding enforcement.
The authority for this kind of assault on homeopathy will result from the declaration by the FDA that all homeopathic medicines are "new drugs." We all know this is nonsense. Homeopathic medicines have been around for 200 years.
But this nonsense declaration means that under U.S. law all homeopathic remedies will become technically "illegal" and subject to withdrawal from the marketplace. If the FDA just thinks there is a problem with a homeopathic medicine, it can withdraw it forever without conducting any sort of investigation.
Since the agency has already said that it thinks that Belladonna, Nux vomica, Lachesis muta and several other remedies are dangerous, we can anticipate that it will try to remove them from the marketplace as soon as its new rules are adopted.
But, it won't be possible for Americans to get remedies that are banned sent to them from abroad. The FDA will simply stop these remedies at the border.
I could tell you more, but what I've told you so far should convince you that we ought to help the American homeopathy community defeat these unreasonable and misinformed rules. The rules simply do not reflect the realities of homeopathic medicines, namely, that they are nontoxic, mild, effective and have few, if any, side-effects. And, homeopaths use them in ways that individualize treatment. That this is the best way to treat patients was discovered by Samuel Hahnemann 200 years ago.
The enemies of homeopathy are everywhere and they appear to be stepping up their attacks. That's why the world homeopathy community must work together to stand up to them…
_________________________________________________________________
I have reported about the FDA initiatives on homeopathy before. In 2015, they started it with a public hearing. Since then, the FDA also issued several warnings to manufacturers who were putting consumers at risk (see, for instance, here, here, and here).
What the FDA seem to be trying to do is nothing else but meeting their ethical, moral and legal responsibility vis a vis consumer safety. Homeopathy has had a free ride for far too long. It is high time that this sector joins the 21st century.
The above quote, with its bonanza of bogus claims and falsehoods, shows the urgency of this task. The defenders of homeopathy seem to live on a different planet where rationality, facts and evidence can easily be over-ruled by creed, dogma and wishful thinking. If homeopaths want their trade to join the realm of real medicine they need, at the very minimum, to show with sound evidence:
that their remedies generate more good than harm,
that they adhere to acceptable quality standards.
Failing this – and so far, homeopaths not only failed at this task but continue bombarding us with an incessant flow of bogus and dangerous claims – homeopathics cannot be considered to be medicines, and homeopaths cannot be called responsible healthcare professionals. It is high time to stop turning a blind eye to the double standards that have been applied for 200 years.
Yesterday morning,  I was listening to the Today Programme on BBC 4 when a man called Matt Adams was given airtime to explain and promote his 'bionutrient reader'. What he said sounded like pure quackery – but this is quackery outside my area of expertise. Therefore, I looked it up; here is what the website tells us (apart from the fact that, for ~ US$ 400, you can buy the device):
The bionutrient meter is actually, in many ways, a shockingly simple device. It has lights (LEDs – light emitting diodes) that emit light at very specific wavelengths (fancy sciency word for colors), which then bounce off objects (like carrots, or carrot pulp, or spinach, or soil), while some of it is absorbed (turned into other forms of energy like heat) by the object, and then a light sensor in the device reads how much light bounces back (for each wavelength, multiple times, very quickly).
Why this matters (light bouncing off) is because this is actually a characteristic of objects that is directly correlated to the chemical compounds that the object is made of. So in the case of food, there are known correlations between light reflectance, at specific wavelengths, and the amount of different nutrients found in that food (vitamins, antioxidants, and aromatic compounds [things that smell, and also usually contribute to taste and health-giving attributes of food], to name a few). What makes this extra complicated though, is that these light-bouncing characteristics and compounds "overlap" with each other – so we need to look at lots of data to try to parse out what is causing the response we're seeing.
___________________________________________________________
To me, this does look suspiciously close to quackery to me.
WHAT DO YOU THINK?
Neurolinguistic programming (NLP) was developed in the mid-seventies. It is a so-called alternative therapy (SCAM) that is not easy to define. Those who started it and those involved in it use such vague language that NLP means different things to different people. One metaphor keeps recurring: NLP claims to help people change by teaching them to program their brains. We were given brains, we are told, without an instruction manual, and NLP offers a user-manual for the brain. Consciously or unconsciously, NLP is based on the assumptions that:
the unconscious mind constantly influences our conscious thoughts and actions;
Freud's theories are correct;
hypnotherapy is effective.
Wikipedia is more outspoken about it: Neuro-linguistic programming (NLP) is a pseudoscientific approach to communication, personal development, and psychotherapy…
Despite the fact that NLP is unproven (to say the least), the COLLEGE OF MEDICINE AND INTEGRATED HEALTH (COMAIH) is sufficiently impressed by NLP to offer a course for GPs and SCAM practitioners. Here is their announcement:
Neurolinguistic Healthcare in association with the College of Medicine brings you a 2-day Introduction to Hypnosis, Neurolinguistic Programming (NLP) and Neurolinguistic Healthcare (NLH). Dr Wong and Dr Akhtar who lead the course are Trainers in NLP and Hypnosis and GPs who apply their skills in daily practice within the 10-minute consultation. The course is suitable for both medical professionals and complementary therapists. This is a limited training event offered by them to share their years of knowledge and skills with you.
You will learn:
A basic overview of NLP and the most useful aspects to use it to begin making effective changes in how you and the people you treat think and behave
An understanding of the NLH model of the mind so that you understand the concepts of therapy using this mixed hypnosis/ NLP approach in relation to health.
The ability to Hypnotise effectively in a very short period of time with practical experience – the ability to go through all the stages of hypnosis – the induction, deepening, therapy, and emergence, including rapid hypnosis techniques. (Hypnosis courses which are less practical often charge in excess of £2000 for this)
Learn at least 3 therapeutic techniques, including the NLP therapeutic techniques which work much better in trance, so using and applying the skills you will learn in hypnosis
Access to an online mentorship programme with Dr Akhtar or Dr Wong for 6 months and who will provide 3x30mins group webinar meetings after the course to ensure any remaining questions get answered and that you are actually going forth to apply these skills. (worth another £600 in value)
Access to an online learning membership site with educational videos and other content like pain relief techniques, papers with therapeutic scripts, etc
This is an opportunity to learn a different way of helping people from doctors who target the 10-minute consultation with fast, effective formal hypnosis techniques and sleight-of-mouth. It is possible to make change happen in 10-minutes.
Note that attending this course will not make you a certified hypnotherapist, but confer you the skills you will learn to use personally and in the context of guided meditations and relaxations that are commonplace now.
And what evidence do I have for stating that NLP is unproven?
Is there an up-to-date and sound systematic review of NLP?
The answer is yes.
This systematic review of NLP included 10 experimental studies. Five studies were RCTs and five were uncontrolled pre-post studies. Targeted health conditions were anxiety disorders, weight maintenance, morning sickness, substance misuse, and claustrophobia during MRI scanning. NLP interventions were mainly delivered across 4-20 sessions although three were single session. Eighteen outcomes were reported and the RCT sample sizes ranged from 22 to 106. Four RCTs reported no significant between group differences with the fifth finding in favour of NLP. Three RCTs and five pre-post studies reported within group improvements. Risk of bias across all studies was high or uncertain.
The authors concluded that there is little evidence that NLP interventions improve health-related outcomes. This conclusion reflects the limited quantity and quality of NLP research, rather than robust evidence of no effect. There is currently insufficient evidence to support the allocation of NHS resources to NLP activities outside of research purposes.
Surprised?
I am not!
I did not expect the COMAIH to allow critical thinking to get in the way of quackery-promotion.
Hurray, homeopaths have a new study to be jubilant about!
But how far can we trust its findings?
Let's have a look.
The aim of this study was to evaluate the effects of homeopathy (H) as an adjunct to non-surgical periodontal therapy (NSPT) in individuals with type 2 diabetes (DMII) and chronic periodontitis (CP). Eighty individuals with CP and DM II participated in this randomized, double-blind, placebo-controlled study. They were randomly divided into two groups: control group (CG) and the test group (TG), and both groups received the NSPT. TG also received homeopathic therapy, including Berberis, Mercurius solubilis/Belladonna/Hepar sulphur and Pyrogenium, while CG received placebo, while the TG received placebos. Clinical and laboratorial examinations were evaluated at baseline and after 1, 6 and 12 months of treatment.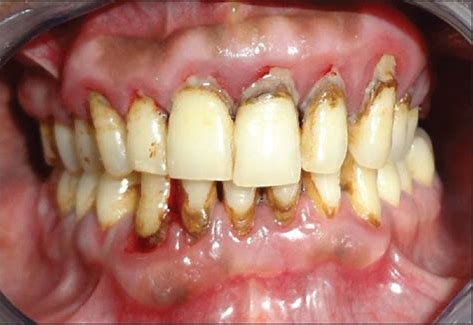 Both groups showed significant improvement throughout the study for most of the parameters studied, but TG presented a significative gain of clinical attachment at 1 and 12 months compared to CG. Mean glucose and glycated haemoglobin significantly decreased in both groups after 6 and 12 months. However, there was a significant further reduction of these parameters in TG, as compared to CG.
The authors concluded that homeopathy as supplement of NSPT may further improve health condition, including glycemic control, in DMII patients with CP.
Over the years, I have learnt how to 'sniff out' studies that are odd. This is one of them, I fear; it smells strangely 'fishy'.
Here are some of the reasons why I remain sceptical:
There does not seem to be an approval by an ethics committee.
I also could also not find any mention of informed consent.
There is no mention of conflicts of interest
Neither is the source of funding disclosed.
There were zero drop-outs which I find hard to believe.
The trial started in 2013, but was published only recently.
The treatment with homeopathy lacks biological plausibility.
The authors conducted > 50 tests for statistical significance without correcting for multiple testing.
The clinical relevance of the findings is unclear.
Even if we accepted the results of this study, we would require at least one independent replication before we allow them to influence our clinical practice.
Every now and then, I come across a SCAM paper that is so 'far out' that, when reading it, my mind wants to boggle. This one (recently published in 'Medical Acupuncture') is about 'paediatric scupuncture' – no, not acupuncture performed by kids – it's acupuncture for kids. The temptation to show you the full, unaltered abstract is too strong to resist:
Background: Approaching pediatric acupuncture from a spiritual perspective is the most effective means for providing a valuable holistic relatively noninvasive approach to pediatric acupuncture, as well as preventive treatments for the repulsion of disease and the correction of Qi (i.e., vital energy) imbalances.
Objectives: Parents may be taught to apply acupressure to their children with an excellent response, especially when given with loving kindness.
Materials and Methods: Methods include the use of acupressure, laser techniques, and acupuncture for children who do not display fear toward the shallow insertion of needles.
Results: Owing to the young age of the patients, children will display fast and effective positive responses to therapy, just as they are susceptible to negative effects in similar timeframes. Children will respond faster than adults to such treatments, which can also increase immune system functionality and bolster resistance to invasive forms of Qi imbalances and disease. Such treatments will also relieve pain and distress and improve concentration and mental attitudes in children. Difficult conditions such as attention-deficit/hyperactivity disorder (ADHD) and attention deficit disorder (ADD) can also be effectively treated through a spiritual approach to pediatric acupuncture.
Conclusions: Pediatric acupuncture from a spiritual perspective provides a specific, safe, and effective therapy for a wide variety of painful and nonpainful conditions through Qi balancing in children. Moreover, parents may be taught to apply acupressure to their children with an excellent response, especially when given with loving kindness. Such techniques not only resolve acute symptoms but also provide preventive measures and enable parent–child relationships to thrive. Overall, medical acupuncture from a spiritual perspective is one of the best complementary therapies in pediatrics.
Of course, you now wonder who is the genius able to produce such deep wisdom. It is Dr. Steven K.H. Aung. He says of himself that he is a pioneer in the integration of western, traditional Chinese and complementary medicine. His efforts have helped to make Alberta and Canada an active centre in the field of integrated and complementary medicine. His unique approach to medicine, combined with the remarkable compassion he brings to all that he does, has made him a highly respected teacher, researcher and physician.
Doctor Aung's affiliations are impressive:
Clinical Professor, Departments of Medicine & Family Medicine Faculty of Medicine and Dentistry, University of Alberta (Edmonton, Alberta, Canada)
Adjunct Professor, Faculty of Rehabilitation Medicine, University of Alberta (Edmonton, Alberta, Canada)
Chief instructor, examiner and curriculum consultant for the Medical Acupuncture Program (MAP), Faculty of Medicine and Dentistry, Continous Professional Learning, University of Alberta (Edmonton, Alberta, Canada)
In addition, he holds visiting professor appointments at:
Beijing University of TCM and Research Institute,
Capital University of Medical Sciences (Beijing),
Heilongjiang University of TCM (Harbin, China),
Showa University School of Medicine (Tokyo),
California Institute for Human Science (Encinitas, California),
Royal Melbourne Institute of Technology (Melbourne, Australia).
And now my mind truly boggles!
I have been sceptical about Craniosacral Therapy (CST) several times (see for instance here, here and here). Now, a new paper might change all this:
The systematic review assessed the evidence of Craniosacral Therapy (CST) for the treatment of chronic pain. Randomized clinical trials (RCTs) assessing the effects of CST in chronic pain patients were eligible. Pain intensity and functional disability were the primary outcomes. Risk of bias was assessed using the Cochrane tool.
Ten RCTs with a total of 681 patients suffering from neck and back pain, migraine, headache, fibromyalgia, epicondylitis, and pelvic girdle pain were included.
Compared to treatment as usual, CST showed greater post intervention effects on:
pain intensity (SMD=-0.32, 95%CI=[−0.61,-0.02])
disability (SMD=-0.58, 95%CI=[−0.92,-0.24]).
Compared to manual/non-manual sham, CST showed greater post intervention effects on:
pain intensity (SMD=-0.63, 95%CI=[−0.90,-0.37])
disability (SMD=-0.54, 95%CI=[−0.81,-0.28]) ;
Compared to active manual treatments, CST showed greater post intervention effects on:
pain intensity (SMD=-0.53, 95%CI=[−0.89,-0.16])
disability (SMD=-0.58, 95%CI=[−0.95,-0.21]) .
At six months, CST showed greater effects on pain intensity (SMD=-0.59, 95%CI=[−0.99,-0.19]) and disability (SMD=-0.53, 95%CI=[−0.87,-0.19]) versus sham. Secondary outcomes were all significantly more improved in CST patients than in other groups, except for six-month mental quality of life versus sham. Sensitivity analyses revealed robust effects of CST against most risk of bias domains. Five of the 10 RCTs reported safety data. No serious adverse events occurred. Minor adverse events were equally distributed between the groups.
The authors concluded that, in patients with chronic pain, this meta-analysis suggests significant and robust effects of CST on pain and function lasting up to six months. More RCTs strictly following CONSORT are needed to further corroborate the effects and safety of CST on chronic pain.
Robust effects! This looks almost convincing, particularly to an uncritical proponent of so-called alternative medicine (SCAM). However, a bit of critical thinking quickly discloses numerous problems, not with this (technically well-made) review, but with the interpretation of its results and the conclusions. Let me mention a few that spring into my mind:
The literature searches were concluded in August 2018; why publish the paper only in 2020? Meanwhile, there might have been further studies which would render the review outdated even on the day it was published. (I know that there are many reasons for such a delay, but a responsible journal editor must insist on an update of the searches before publication.)
Comparisons to 'treatment as usual' do not control for the potentially important placebo effects of CST and thus tell us nothing about the effectiveness of CST per se.
The same applies to comparisons to 'active' manual treatments and 'non-manual' sham (the purpose of a sham is to blind patients; a non-manual sham defies this purpose).
This leaves us with exactly two trials employing a sham that might have been sufficiently credible to be able to fool patients into believing that they were receiving the verum.
One of these trials (ref 44) is far too flimsy to be taken seriously: it was tiny (n=23), did not adequately blind patients, and failed to mention adverse effects (thus violating research ethics [I cannot take such trials seriously]).
The other trial (ref 41) is by the same research group as the review, and the authors award themselves a higher quality score than any other of the primary studies (perhaps even correctly, because the other trials are even worse). Yet, their study has considerable weaknesses which they fail to discuss: it was small (n=54), there was no check to see whether patient-blinding was successful, and – as with all the CST studies – the therapist was, of course, no blind. The latter point is crucial, I think, because patients can easily be influenced by the therapists via verbal or non-verbal communication to report the findings favoured by the therapist. This means that the small effects seen in such studies are likely to be due to this residual bias and thus have nothing to do with the intervention per se.
Despite the fact that the review findings depend critically on their own primary study, the authors of the review declared that they have no conflict of interest.
Considering all this plus the rather important fact that CST completely lacks biological plausibility, I do not think that the conclusions of the review are warranted. I much prefer the ones from my own systematic review of 2012. It included 6 RCTs (all of which were burdened with a high risk of bias) and concluded that the notion that CST is associated with more than non‐specific effects is not based on evidence from rigorous RCTs.
So, why do the review authors first go to the trouble of conducting a technically sound systematic review and meta-analysis and then fail utterly to interpret its findings critically? I might have an answer to this question. Back in 2016, I included the head of this research group, Gustav Dobos, into my 'hall of fame' because he is one of the many SCAM researchers who never seem to publish a negative result. This is what I then wrote about him:
Dobos seems to be an 'all-rounder' whose research tackles a wide range of alternative treatments. That is perhaps unremarkable – but what I do find remarkable is the impression that, whatever he researches, the results turn out to be pretty positive. This might imply one of two things, in my view:
I let my readers chose which possibility they deem to be more likely.
If you want to be able to edit your comment for five minutes after you first submit it, you will need to tick the box: "Save my name, email, and website in this browser for the next time I comment."