'Rationable' has recently published a remarkable article on homeopathy. Its author starts admitting that for most of my life, I have taken it for granted that homoeopathy worked. I didn't know how or why, I just knew that my parents and most other people swore by it, so there had to be something to it. I was treated with homoeopathy several times. In one case, it actually made things worse. The homoeopathic doctor responded with, "Things sometimes have to get worse before they get better." I have to admit, as much as I wasn't impressed with that answer, I liked the taste of the medicines. Always sugary and sweet or even with that little bit of alcohol. What more does a kid need in his life than to eat something sugary sweet for medicine!
The article is lengthy but well worth reading. I take the liberty of merely quoting its conclusion:
Here I am, a decade later, seeing homoeopathy from a completely different perspective than what I used to. It's probably one of the most profound discoveries in my life and has been one of the factors that have led me to question everything, including, most importantly, myself.
Now, homoeopathy has become one of the most studied fields in the world, with an impenetrable mountain of evidence that has piled up against its claims. These studies have been done by many independent teams and analysed and reviewed by some of the most reliable scientific organisations in the world. There's just no denying it. There is no evidence for it working…ever. Why? Because it's just water. And if it's brought into contact with sugar, it somehow transfers its memories to it. The more I think about it, the more implausible it sounds.
And it's not just me. Many governmental bodies like UK's National Health Service (NHS), The American Medical Association, the FASEB and National Health and Medical Research Council of Australia, have stated that there is no evidence to support the use of homoeopathic treatments. Even representatives of the WHO have said that homoeopathic remedies should not be used to treat tuberculosis or diarrhoea.
So, what do you think? Is it worth your time and money to buy water and sugar pills that have shown no evidence of working, or would you instead go to a regular doctor and get real medication that has a good chance of treating you? I, for one, will be going to the latter.
TL;DR
As promised, here's the short version of this topic:
Homoeopathy is an ancient practice created in the 1700s as a counter treatment to bloodletting and other rather horrific medical practices
Homoeopathy is a process of diluting a small amount substance in more water than the whole earth can contain to treat your ailment
There has been no evidence to show that it works any better than a placebo, even after hundreds of clinical trials have been conducted.
Dig Deeper
https://www.theguardian.com/science/blog/2012/apr/03/homeopathy-why-i-changed-my-mind
https://skeptoid.com/blog/2011/09/18/homeopathy-a-drop-in-10-billion-oceans/
https://nccih.nih.gov/health/homeopathy
https://www.cancerresearchuk.org/about-cancer/cancer-in-general/treatment/complementary-alternative-therapies/individual-therapies/homeopathy
https://www.livescience.com/31977-homeopathy.html
https://www.nhs.uk/conditions/homeopathy/
___________________________________________________
I am always delighted to see how individuals who start thinking critically can change things for themselves and others. The evidence suggests that people who are strong on either intelligence or critical thinking experience fewer negative events, but critical thinkers tend to do better. I hope that, one day, all readers of this blog manage to benefit from the great potential of critical thinking.
Reiki is a form of energy healing popularised by the Japanese Mikao Usui (1865-1926). 'Rei' means universal spirit (sometimes thought of as a supreme being), and 'ki' is the assumed universal life energy. Reiki is broadly based on some of the obsolete concepts of Traditional Chinese Medicine. Reiki practitioners believe that they can transfer 'healing energy' to a patient which, in turn, stimulates the self-healing properties of the body. They assume that the therapeutic effects of this technique are obtained from a 'universal life energy' that provides strength, harmony, and balance to the body and mind.
This study (entitled ' The Power of Reiki') was conducted to pilot testing the feasibility and efficacy of Reiki to provide pain relief among pediatric patients undergoing hematopoietic stem cell transplantation (HSCT). Paediatric patients undergoing HSCT during the inpatient phase in the Stem Cell Transplantation Unit were eligible to participate. Short and medium effects were assessed investigating the increase or decrease of patient's pain during three specific time periods ("delta") of the day: morning of the Reiki session versus assessment before Reiki session (within subjects control period), assessment before Reiki session versus assessment after Reiki session (within subjects experimental period) and assessment after Reiki session versus morning the day after Reiki session (within subject follow-up period). The effect of 88 Reiki therapy sessions in nine patients was analysed following a short, medium, and long-term perspective. Repeated-measures analysis of variance revealed a significant difference among the three periods: a decrease of the pain occurred in the experimental period in short and medium term, while in the follow-up period, the pain level remained stable.
The authors concluded that this study demonstrates the feasibility of using Reiki therapy in pediatric cancer patients undergoing HSCT. Furthermore, these findings evidence that trained pediatric oncology nurses can insert Reiki into their clinical practice as a valid instrument for diminishing suffering from cancer in childhood.
This is an unusual conclusion in that it is strictly speaking correct. What is wrong, however, that the abstract reports findings related to the alleged effectiveness of Reiki. A feasibility study is not designed for that purpose. I therefore suggest to ignore all allusions to therapeutic effects.
This, I think, begs the question as to why it is necessary or productive to study Reiki in clinical trials.
The treatment is not plausible.
There have been many trials already.
The ones that are sufficiently rigorous fail to show that it has any effects beyond placebo.
The medical literature is already highly polluted with Reiki studies reporting false-positive results.
This can only confuse researchers who attempt to conduct reviews on the subject.
Reiki studies discredit clinical research.
They are a waste of valuable resources.
Arguably, they are even unethical.
If you ask me, it is high time to stop researching such implausible nonsense.
Acupuncture is often promoted as a totally safe therapy. This may be good advertising but, as we have so often discussed on this blog, it is not true. A recent paper evaluated 17 systematic reviews on this subject. Four major categories of adverse effects (AEs) were identified:
organ or tissue injuries (13 reviews, median: 36 cases, median deaths: 4),
infections (11 reviews, median: 17 cases, median deaths: 0.5),
local AEs or reactions (12 reviews, median: 8.5 cases, no deaths were reported),
other complications such as dizziness or syncope (11 reviews, median: 21 cases, no deaths were reported).
The incidence of any AEs per patient was reported to be 42.4% with traditional acupuncture, 40.7% with minimal acupuncture and 16.7% with non-invasive sham acupuncture. But, as there is no AE-monitoring system, the frequency of serious AEs is essentially unknown, and more AEs are being reported regularly.
Here are two further case reports that are too recent to be included in any review.
Greek doctors reported a case of acupuncture-induced haemothorax in a 37-year-old healthy woman who had acupuncture treatments for neck and right upper thoracic non-specific musculoskeletal pain. Subsequently, she developed dyspnoea and chest discomfort. After some delay while trying other treatment, she was eventually transferred to the emergency department where a chest X-ray revealed a right pneumothorax and fluid collection. She was admitted to hospital and a chest tube inserted into the right hemithorax drained 800 mL of bloody fluid (haematocrit (Hct) 17.8%) in 24 h and 1200 mL over the following 3 days. Her blood Hct fell from 39.0% to 30.8% and haemoglobin from 12.7 to 10.3 g/dL. The patient recovered completely and was discharged after 9 days of hospitalisation.
Another case report told the story of a patient who had received the acupuncture treatment from a practitioner licensed in acupuncture, while on an international business trip. Following the acupuncture treatment, the practitioner realized that a needle had fractured and remained in the patient's neck. After failing to retrieve the needle, the patient was sent for imaging. Radiograph revealed that the patient had two needle fragments located in his cervical tissue. After determining that the needles did not pose an immediate threat, the patient boarded a flight home to the United States. Following his flight, the patient presented to an American hospital where it was discovered that the needle fragments had migrated during the flight, with one needle now located 2 mm from the patient's vertebral artery. Surgical intervention was required to retrieve the needles, resulting in the patient needing physical therapy to increase cervical range of motion and mediate pain relief. The authors concluded that clinicians utilizing single-use filiform needles in their practice, whether for acupuncture or dry needling, should be aware of the potential for this type of adverse event. Further, to minimize the risk of similar adverse events occurring in the future, clinicians should make sure that they are using high quality needles and make a habit of counting in and counting out the needles that they use to verify that all needles are accounted for.
I think this is sound advice for clinicians. To patients, I would furthermore recommend the following:
Ask yourself whether you really need acupuncture. Once you have done some research, you might find that, for your condition, there are more effective treatments.
If you want acupuncture nevertheless, consult a practitioner who is competent not just in the process of needling but in recognising AEs, diagnostics, contra-indications, etc. In my book, this is someone who has studied medicine, ie a doctor.
Ask the clinician of your choice to provide you with the full information relating to the following questions: How many treatments will you need? What will this cost? What are the chances of success? What other therapeutic options are there? What are the risks?
If the clinician cannot provide you with satisfactory answers, don't let him/her treat you.
Prince Charles is visiting Germany. According to the British press, he will say (or, by now, probably has said):
"… Our countries and our people have been through so much together… As we look towards the future, I can only hope that we can also pledge to redouble our commitment to each other and to the ties between us… For some of us, of course, these connections are particularly personal…"
And right he is!
Charles is Britain's staunchest supporter of and meddler in SCAM, while the Germans seem to be the most prolific innovators of SCAM.
Just think of
von Bingen, Hildegard – inventor of a form of herbal medicine;
Hahnemann, Samuel – inventor of homeopathy;
Hamer, Ryke Geerd – inventor of New German Medicine;
Huneke, Ferdinand – inventor of neural therapy;
Kneipp, Sebastian – co-inventor of naturopathy;
Mesmer, Anton – inventor of hypnotherapy;
Morlell, Franz – inventor of bioresonance;
Reckeweg, Hans -inventor of homotoxicology;
Schimmel, Helmut – co-inventor of the Vega test;
Schulz, Heinrich – inventor of autogenic training;
Steiner, Rudlof – inventor of anthroposophical medicine;
Voll, Reinhold – inventor of a form of electroacupuncture;
Wegman, Ita – co-inventor of anthroposophical medicine.
Why did I compile this list?
Actually, I am not quite sure. But now that it is in front of me, a few thoughts go through my mind:
Germany seems to be the promised land for quacks; in addition to the list above, think of the Heilpraktiker or the German alternative cancer clinics.
On this blog, we have discussed most of these SCAMs, yet the list gave me several ideas for future posts;
With only three exceptions, these SCAMs are fairly recent. They were invented when conventional medicine was already making big strides towards progress. There was no need for them. Why then were they invented?
Almost all of these treatments were the brainchild of a single person. Could this be a hallmark for quackery?
With only two exceptions, the inventors were male. Is the innovation of SCAM a male prerogative?
With just one or two exceptions, these SCAMs are ineffective, useless and superfluous. Not attributes, of course, that would link them to Charles!
The U.S. Food and Drug Administration posted warning letters to 4 US companies producing homeopathic products for significant violations of current good manufacturing practice (CGMP) regulations, including a letter to King Bio Inc. of Asheville, N.C. The FDA previously warned the public about the agency's serious concerns with the quality of drug products produced by King Bio.
Please allow me to copy the FDA's announcement unaltered and without comment:
"In late 2017, the FDA proposed a comprehensive, risk-based enforcement approach to drug products labeled as homeopathic and marketed without the required FDA approval. While the agency continues to examine this approach, the homeopathic industry has continued to grow, and we need to continue to address, consistent with our current enforcement policies, situations where products labeled as homeopathic are being marketed for serious diseases and/or conditions where the products haven't been shown to offer clinical benefits. We're committed to continue taking appropriate actions when we believe patients are being put at risk by products that contain potentially harmful ingredients or have significant quality issues. One company that continues to concern us because of the low quality of their operation and the threat their products pose to consumers is King Bio. Despite previous actions we've taken, our concerns remain. The warning letter we're sending is a formal notice to King Bio outlining a number of ongoing, serious violations with their manufacturing operations that must be corrected," said FDA Commissioner Scott Gottlieb, M.D. "Today we've also posted warnings letters to three other homeopathic drug manufacturers for additional concerns we've observed – from the use of toxic substances like snake venom that has the potential to cause harm and does not have demonstrated benefit, to other firms whose products we've found to be contaminated. These actions build on similar steps we've taken over the past year, as we continue to see products labeled as homeopathic that are being marketed without approval for a wide array of diseases and conditions, from chronic pain to cancer. In addition to our concerns with contamination, some products labeled as homeopathic may not deliver any benefit and may have the potential to cause harm. That's why we've proposed a new regulatory approach to prioritize additional enforcement and regulatory actions against certain products labeled as homeopathic. We're focused on products that have the greatest potential to cause risk to patients, including products for vulnerable populations like children. The actions we've taken recently, and over the course of the past year are further warning to all companies that these types of products must be manufactured and labeled appropriately. We're working to finalize our draft guidance in the coming months to help ensure that products that reach consumers are not harmful to their health."
Products labeled as homeopathic have not been approved by the FDA for any use and may not meet modern standards for safety, effectiveness and quality. Products labeled as homeopathic can be made from a wide range of substances, including ingredients derived from plants, healthy or diseased animal or human sources, minerals and chemicals. These products are often marketed as natural, safe and effective alternatives to approved prescription and nonprescription products and are widely available in the marketplace. These unapproved drugs may cause significant and even irreparable harm if they are poorly manufactured, which can lead to contamination, or may contain active ingredients that aren't adequately tested or disclosed to patients, such as belladonna, which the agency has previously warned against.
The warning letter to King Bio Inc. provides details of flaws in manufacturing operations and quality assurance systems found during a July 2018 FDA inspection of the facility. Beyond the violations found during the inspection, the FDA collected and tested samples of finished homeopathic drug products; results revealed inordinately high microbiological contamination. Additionally, evidence collected during the FDA's inspection indicated recurring microbial contamination associated with the water system used to manufacture drugs. The microbiological contamination of the water system led, in part, to a voluntary recall of more than 900 potentially homeopathic drug products manufactured by King Bio. Following the July 2018 inspection, the FDA alerted consumers and pet owners not to use drug products, including homeopathic drug products, made by King Bio and labeled as Dr. King's, as these products may pose a safety risk to people (especially infants, children, pregnant women and those with compromised immune systems), as well as pets due to the high levels of microbial contamination identified at the manufacturing site. The company recalled all drug products made with water marketed for humans and animals.
King Bio manufactures a range of products including those for children, adults and pets. Since August 2018, more than 900 potentially contaminated products manufactured by King Bio have been recalled, including those labeled as Aquaflora, Canada, Dr. King's Natural Medicine(s), Natural Pet, People's Best and SafeCare. Additionally, other products manufactured by King Bio and distributed by other companies under different brand names were also recalled due to contamination. These include products sold under the brand names Sprayology, Silver Star Brand, HelloLife, Beaumont Bio Med and BioLyte Laboratories.
Today, the FDA also posted warning letters to additional companies for products labeled as homeopathic due to various quality and misbranding violations.
Red Mountain Incorporated, Oakland Park, Fla. — warning letter for lacking quality oversight while manufacturing homeopathic drug products containing ingredients with potentially toxic effects for consumers, including snake venom.
Tec Laboratories Incorporated, Albany, Ore. — warning letter for releasing products marketed for use with children, without conducting testing to ensure they were free from objectionable levels of microbial contamination. The company also did not adequately investigate test results that found high microorganism levels in its water system
B. Jain Pharmaceuticals Pvt. Ltd., Rajasthan, India — warning letter after FDA investigators observed insects in the facility and in ingredients used to make its products.
The FDA has taken similar actions this year, including a warning letter to Nutra Pharma Corp., Boca Raton, Fla.; as announced earlier this month, the FDA issued a warning letter regarding the company illegally marketing unapproved products labeled as homeopathic with claims about their ability to treat addiction and chronic pain; the agency also alerted consumers to this health fraud scam. In February, the FDA issued a warning letter to Pure Source LLC, Doral, Fla. for distributing drugs made with contaminated raw materials.
In December 2017, the FDA proposed a risk-based enforcement approach that prioritizes enforcement and regulatory actions involving drug products labeled as homeopathic and marketed without the required FDA approval that have the greatest potential to cause risk to patients. Given the concerns about the proliferation of potentially ineffective and harmful products labeled as homeopathic, the FDA stated when it issued the draft guidance that it would consider taking additional enforcement and/or regulatory actions, consistent with its current compliance policies, in the interest of protecting the public. We expect to finalize this guidance soon.
The FDA encourages healthcare professionals and consumers to report adverse events or quality problems experienced with the use of any of these products to the FDA's MedWatch Adverse Event Reporting program.
The luxury cruise ship Freewinds with about 300 passengers on board has been quarantined in port of St. Lucia after a crew member or passenger (the reports are contradictory) was diagnosed with measles. That news would not be funny – however, it gets positively hilarious when we learn that the ship is linked to the Church of Scientology (CoS) and currently packed with its members.
Scientology is legally recognized as a tax-exempt religion in the US and other countries. The CoS emphasizes the harmful effects of drugs, toxins and chemicals that, according to the CoS, lodge in the body and create a biochemical barrier to spiritual well-being. Many scientologists are anti-vaccination, and some prominent opponents of vaccinations, including Kirstie Alley and Jenna Elfman, are Scientologists.
The CoS's also promotes the "Purification Rundown" ("Purif" for short) and the closely related Narconon detox programmes. They consist of regular exercise, sauna and nutrition, with industrial doses of vitamins and minerals added for good measure. Both programmes were developed by L Ron Hubbard (1911-1986). He taught his followers that, at their core, humans contain a "thetan". After creating the universe, thetans accidentally became trapped in physical bodies and, through scientology, we can restore the immortal, omnipotent, god-like powers of the "thetan" within us.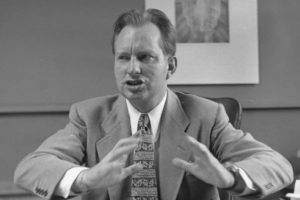 The Freewinds plays an important spiritual role for Scientologists, according to the CoS. Passengers receive training in the CoS's spiritual practice. The ship is staffed by members of the CoS's Sea Organization. The Sea Organization is a religious order for the Scientology religion and is composed of the singularly most dedicated Scientologists individuals who have committed their lives to the volunteer service of their religion. The Sea Organization is a fraternal religious order and is not incorporated. Members of the Sea Organization are therefore wholly responsible to the Church of Scientology to which they are assigned and are responsible, as are all other staff, to officers and directors of that Church. 
To a member of the CoS, boarding the Freewinds for New OT VIII is the pinnacle of a deeply spiritual journey. Years of training and auditing have brought him to this ultimate point. It is the most significant spiritual accomplishment of his lifetime and brings with it the full realization of his immortality, the CoS's website says.
The ship doctor has now vaccinated all previously non-vaccinated crew and passengers and is currently monitoring the situation.
A series of article in The Times yesterday (to which I had made several minor contributions) focussed on the dangers of homeoprophylaxis/homeopathic vaccinations. Sadly, the paper is behind a paywall. I therefore will try to summarise some of the relevant points.
A courageous Times-reporter went under cover to extract some of the anti-vaccination views from a lay homeopath. This particular homeopath happened to charge £330 from customers who want to protect themselves or their family from infectious diseases (£130 for a homeopathic remedy kit, plus £200 for the compulsory instructions via skype that automatically come with the kit). Here are some of the most obvious porkies uttered by that homeopath:
Only 30% of healthcare professionals get vaccinated.
Rubella is a very mild disease.
Cancer patients don't get fever.
Measles mainly kills children with severe disease.
Anything which messes with natural immunity could contribute to autism.
Health officials devised a seven-step recipe to scare consumers into vaccinating their kids.
Fevers should be celebrated.
This new undercover research by the Times is reminiscent of our own investigation of 2002. At the time, we contacted 168 homoeopaths, of whom 104 (72%) responded, 27 (26%) withdrawing their answers after debriefing. We also contacted 63 chiropractors, of whom 22 (44%) responded, six (27%) withdrawing their responses after debriefing.  Only 3% of professional homoeopaths and 25% of the chiropractors advised in favour of the MMR vaccination. Almost half of the homoeopaths and nearly a fifth of the chiropractors advised against it. (This tiny and seemingly insignificant study almost cost me my job: some homeopaths complained to my peers at Exeter University who then, in their infinite wisdom, conducted a most unpleasant investigation into my allegedly 'unethical' research; full details of this amazing story are provided in my memoir.)
But perhaps you think that homeoprophylaxis might be effective after all? In this case, you would be mistaken! As discussed a couple of weeks ago, a recent study demonstrated that such treatments are ineffective. Its authors concluded that homeopathic vaccines do not evoke antibody responses and produce a response that is similar to placebo. In contrast, conventional vaccines provide a robust antibody response in the majority of those vaccinated.
The Times article stated that about half of all new parents have been exposed to anti-vaxx propaganda. Consequently, global measles cases have risen by 300% in the first three months of this year compared to last year. Faced with measles outbreaks across the world, it is hard to deny that homeopaths who promote homeopathic vaccinations are a significant risk to public health.
The Times considered the issue sufficiently important to add an editorial. Its opening sentence sums up the issue well, I think: The evidence supporting claims that homeopathic remedies offer an effective alternative to the measles vaccine can be summarised in one word: zero. And its concluding sentences are even clearer: Tobacco companies are obliged to carry prominent public health warnings on their products. Homeopaths should too.
If one agrees with this sentiment, I suggest, we also consider the same for some:
And furthermore I suggest we disregard the many pro-vaccination statements by the professional organisations of these clinicians – they are nothing but semi-transparent fig-leaves and a politically-correct lip services which they neither enforce nor even truly mean.
Biofield tuning?
What on earth is this new SCAM?
Do I really have a 'biofield'?
How can I tune it?
And what effect does it have?
Here is an article that explains all this in some detail; enjoy:
While western science has yet to describe and measure this energy, other cultures, especially ancient Indian or Vedic cultures describe it extensively. The term "chakra" (wheel) in Sanskirt, refers to spinning energy vortices which are seen as structures in the body's subtle energy anatomy. Not coincidentally, within the body at each chakra location there is a corresponding large cluster of nerves or plexuses.​
One way of understanding subtle energy is through the analogy "subtle energy is to electromagnetism as water vapor is to water."  Just as we do not measure water vapor with the same tools we use to measure water, we can't use the same tools to measure subtle energy we would use to measure electricity.  Subtle energy is higher, finer, more diffuse and follows slightly different laws.
​
Another word for this energy is "bioplasma."  Bioplasma is a diffuse magnetic fluid which surrounds all living beings. Like a fluid, it can be of varying viscosities and densities. In Biofield Tuning (also known as "sound balancing", we see the human biofield as a bioplasmic toroid-shaped (doughnut-shaped) bubble which surrounds the body at a distance of about five feet to the sides and two-three feet at the top and bottom; bounded by a double layer plasma membrane much like the protective boundary which defines the earth's upper atmosphere.
During a Biofield Tuning session, a client lies fully clothed on a treatment table while the practitioner activates a tuning fork and scans the body slowly beginning from a distance. The practitioner is feeling for resistance and turbulence in the client's energy field, as well as listening for a change in the overtones and undertones of the tuning fork. When the practitioner encounters a turbulent area he/she continues to activate the tuning fork and hold it in that specific spot. Research suggests the body's organizational energy uses the steady coherent vibrational frequency of the tuning fork to "tune" itself.  In short order, the dissonance resolves and the sense of resistance gives way. This appears to correspond to the release of tension within the body.
Practitioners work with the "Biofield Anatomy Map", a compilation of Biofield Tuning's founder, Eileen Day McKusick's 20+ years of biofield observations. Areas of dissonance can be pinpointed to a specific age and type of memory. For example, one might find a strong sense of sadness at age 12 or birth trauma at the outer edge of the biofield.
Holding an activated tuning fork in the area of a traumatic memory or another difficult time period produces repeatable, predictable outcomes. The sound input seems to help the body digest and integrate unprocessed experiences.  As the biofield dissonance subsides, clients generally report feeling "lighter" and a diminishment or resolution of their symptoms.
The Sonic Slider is a custom-made weighted tuning fork that harnesses the power of therapeutic sound to help you feel and look younger and healthier.
Users report a wide range of benefits including more energy, greater well-being, weight loss, increased muscle tone, smoother skin, reduced pain, improved circulation and more.
Did I promise too much? Surely, you must agree, this is FANTASTIC!
I am so glad that someone has closely studied my instructions and followed them almost to the dot – my instructions as to HOW TO BECOME A CHARLATAN. In case you have forgotten, I repeat them here:
1. Find an attractive therapy and give it a fantastic name
Most of the really loony ideas turn out to be taken: ear candles, homeopathy, aura massage, energy healing, urine-therapy, chiropractic etc. As a true charlatan, you want your very own quackery. So you will have to think of a new concept.
Something truly 'far out' would be ideal, like claiming the ear is a map of the human body which allows you to treat all diseases by doing something odd on specific areas of the ear – oops, this territory is already occupied by the ear acupuncture brigade. How about postulating that you have super-natural powers which enable you to send 'healing energy' into patients' bodies so that they can repair themselves? No good either: Reiki-healers might accuse you of plagiarism.
But you get the gist, I am sure, and will be able to invent something. When you do, give it a memorable name, the name can make or break your new venture.
2. Invent a fascinating history
Having identified your treatment and a fantastic name for it, you now need a good story to explain how it all came about. This task is not all that tough and might even turn out to be fun; you could think of something touching like you cured your moribund little sister at the age of 6 with your intervention, or you received the inspiration in your dreams from an old aunt who had just died, or perhaps you want to create some religious connection [have you ever visited Lourdes?]. There are no limits to your imagination; just make sure the story is gripping – one day, they might make a movie of it.
3. Add a dash of pseudo-science
Like it or not, but we live in an age where we cannot entirely exclude science from our considerations. At the very minimum, I recommend a little smattering of sciency terminology. As you don't want to be found out, select something that only few experts understand; quantum physics, entanglement, chaos-theory and Nano-technology are all excellent options.
It might also look more convincing to hint at the notion that top scientists adore your concepts, or that whole teams from universities in distant places are working on the underlying mechanisms, or that the Nobel committee has recently been alerted etc. If at all possible, add a bit of high tech to your new invention; some shiny new apparatus with flashing lights and digital displays might be just the ticket. The apparatus can be otherwise empty – as long as it looks impressive, all is fine.
4. Do not forget a dose of ancient wisdom
With all this science – sorry, pseudo-science – you must not forget to remain firmly grounded in tradition. Your treatment ought to be based on ancient wisdom which you have rediscovered, modified and perfected. I recommend mentioning that some of the oldest cultures of the planet have already been aware of the main pillars on which your invention today proudly stands. Anything that is that old has stood the test of time which is to say, your treatment is both effective and safe.
5. Claim to have a panacea
To maximise your income, you want to have as many customers as possible. It would therefore be unwise to focus your endeavours on just one or two conditions. Commercially, it is much better to affirm in no uncertain terms that your treatment is a cure for everything, a panacea. Do not worry about the implausibility of such a claim. In the realm of quackery, it is perfectly acceptable, even common behaviour to be outlandish.
6. Deal with the 'evidence-problem' and the nasty sceptics
It is depressing, I know, but even the most exceptionally gifted charlatan is bound to attract doubters. Sceptics will sooner or later ask you for evidence; in fact, they are obsessed by it. But do not panic – this is by no means as threatening as it appears. The obvious solution is to provide testimonial after testimonial.
You need a website where satisfied customers report impressive stories how your treatment saved their lives. In case you do not know such customers, invent them; in the realm of quackery, there is a time-honoured tradition of writing your own testimonials. Nobody will be able to tell!
7. Demonstrate that you master the fine art of cheating with statistics
Some of the sceptics might not be impressed, and when they start criticising your 'evidence', you might need to go the extra mile. Providing statistics is a very good way of keeping them at bay, at least for a while. The general consensus amongst charlatans is that about 70% of their patients experience remarkable benefit from whatever placebo they throw at them. So, my advice is to do a little better and cite a case series of at least 5000 patients of whom 76.5 % showed significant improvements.
What? You don't have such case series? Don't be daft, be inventive!
8. Score points with Big Pharma
You must be aware who your (future) customers are (will be): they are affluent, had a decent education (evidently without much success), and are middle-aged, gullible and deeply alternative. Think of Prince Charles! Once you have empathised with this mind-set, it is obvious that you can profitably plug into the persecution complex which haunts these people.
An easy way of achieving this is to claim that Big Pharma has got wind of your innovation, is positively frightened of losing millions, and is thus doing all they can to supress it. Not only will this give you street cred with the lunatic fringe of society, it also provides a perfect explanation why your ground-breaking discovery has not been published it the top journals of medicine: the editors are all in the pocket of Big Pharma, of course.
9. Ask for money, much money
I have left the most important bit for the end; remember: your aim is to get rich! So, charge high fees, even extravagantly high ones. If your treatment is a product that you can sell (e.g. via the internet, to escape the regulators), sell it dearly; if it is a hands-on therapy, charge heavy consultation fees and claim exclusivity; if it is a teachable technique, start training other therapists at high fees and ask a franchise-cut of their future earnings.
Over-charging is your best chance of getting famous – or have you ever heard of a charlatan famous for being reasonably priced?  It will also get rid of the riff-raff you don't want to see in your surgery. Poor people might be even ill! No, you don't want them; you want the 'worried rich and well' who can afford to see a real doctor when things should go wrong. But most importantly, high fees will do a lot of good to your bank account.
___________________________________________________
I must say, it is truly satisfying to see one's advice taken so literally!
The three-year old Noah was diagnosed with acute lymphoblastic leukaemia, a blood cancer with a very good prognosis when treated (~85% of all children affected can be completely cured and expect to live a normal life). The child was admitted to hospital and, initially, chemotherapy was started. But the treatment was not finished, because the parents took their child home prematurely. The mother, a 22-year-old 'holistic birth attendant', had been against conventional treatments from the start. She nevertheless agreed to the first two rounds of chemotherapy — "because they can get a medical court order to force you to do it anyways for a child with his diagnosis".
Noah's parent treated their sons with a number of home remedies:
Rosemary,
colloidal silver,
Reishi mushroom tea,
Apricot seeds,
and other forms of SCAM.
After the child had gone missing, the police issued an alert:
"On April 22, 2019 the parents failed to bring in the child to a medically necessary hospital procedure. The parents have further refused to follow up with the life saving medical care the child needs."
In a matter of hours, the parents and their child were found. Noah was then taken from his parents and was "now being medically treated," the sheriff's office stated. The parents, meanwhile, were being investigated on suspicion of child neglect.
They insist that they were merely trying to give their son alternative medical care, accusing the police and medical officials of stripping them of the right to choose their own treatment plan for their son. Their supporters call the state's decision to take custody of Noah a "medical kidnapping". Medical kidnapping is defined as the State taking away children from their parents so that the children can receive medical or surgical care which the parents would otherwise not allow to be administered.
"We're not trying to refuse any kind of treatment," the parents told reporters. "They think we're refusing treatment all around, putting him in danger, trying to kill him. But not at all. We're trying to save him." An organization fighting on behalf of the parents, the Florida Freedom Alliance, which also supports "vaccine freedom," argues that the couple should be entitled to "medical freedom" and freedom from "medical kidnappings."
Who is right and who is wrong?
Are medical kidnappings legal?
I am, of course, not sure about the legalities. But I am fairly certain about the evidence in the above case:
Noah's condition is treatable, and in all likelihood he would be cured, if treated according to current oncological standards. This view was also confirmed by the oncologist who is in charge of treating him in hospital.
None of the treatments mentioned by the parents are effective. In fact, alternative cancer cures are a myth; they do not exist and they will never exist. Once a treatment shows promise, it would be scientifically investigated. And, if the results are positive, it would become mainstream quicker than I can climb a tree.
Ethically Noah's case could not be clearer: the child's life must be saved, whether with the support of his parents or not. However strongly parents might feel about their under-age kids' care, they do not own their children and must not be allowed to cause them significant harm.
The Canadian Chiropractic Association (CCA)… published a report to support clearer understanding of the chiropractic profession… Here are a few crucial quotes (in bold print) from this document (my are comments in normal print).
Put simply, chiropractors are spine, muscle and nervous system experts specifically trained to diagnose the underlying cause and recommend treatment options to relieve pain, restore mobility and prevent re occurrence without surgery or pharmaceuticals…
By this definition, I am a chiropractor! – and so are osteopaths, physiotherapists, several other SCAM practitioners, and most doctors.
… there is a concept in the pharmaceutical industry known as a risk-benefit analysis which is used to assess how much benefit a medication has compared to the potential risk. The riskier the medication, the less likely it will become mainstream.(2)
The concept of risk/benefit analysis applies to all medicine. It needs, of course, good knowledge of both the risks and the benefits. The second sentence of this paragraph is nonsense and suggests that the CCA fails to understand the concept.
Spinal manipulations should be recommended for patients when a similar risk-benefit assessment has been conducted. This assessment on the safety of chiropractic treatments is performed via the patient intake form and physical examination.
As there is no reporting system of adverse effects of spinal manipulations, a risk/benefit analysis is impossible. The second sentence of this paragraph is nonsense; there are no examinations that tell us about the risks of spinal manipulation.
Adverse reactions lasting less than 24 hours include headaches, stiffness, fatigue, local pain, prickling sensation, nausea, hot skin/flushing, and fainting. In up to 50% of patients, one or more of these have been reported over the span of a lifetime.(3, 4)
Perhaps adverse reactions last ON AVERAGE 24 hours; they can last up to 3 days.  About half of all patients experience such reactions.
Exact numbers on adverse events from chiropractic manipulation are difficult to extract due to variables such as research design, inclusion criteria and study selection. There is still a lot of research to be conducted on the role of spinal manipulation in individuals with serious adverse events.
The frequency of adverse events is unknown because there is no adequate reporting scheme.
Chiropractic treatment is a safe option for the prevention, assessment, diagnosis and management of musculoskeletal conditions and associated neurological system. Canadian chiropractors have over 4,200 hours of core competency training in the musculoskeletal system. It is up to each individual patient and their healthcare provider to assess the safety of chiropractic treatments and potential risks associated, and decide if spinal manipulation is right for them.
There is no good evidence that chiropractic treatment is safe.
There is no good evidence that chiropractic treatment is effective for disease prevention.
Chiropractic treatment is an option for assessment and diagnosis??? This is another nonsensical claim.
Chiropractic treatment is an option for associated neurological system??? Another nonsense!
Each individual patient and their healthcare provider assessing the safety is not an option.
References used in the quotes:
2 Risk: benefit analysis of drugs in practice Drug and Therapeutics Bulletin 1995;33:33-35.
3 Non-drug management of chronic low back pain Drug and Therapeutics Bulletin 2009;47:102-107.
4 Gibbons P, Tehan P. HVLA thrust techniques: what are the risks? International Journal of Osteopathic Medicine. 2006 Mar 1;9(1):4-12.
The references cited are pitiful!
In conclusion, I suggest the CCA re-read their statement and revise it according to the evidence, common sense and the rules of the English language. As it stands, it's just too embarrassing – even for chiropractic standards!
If you want to be able to edit your comment for five minutes after you first submit it, you will need to tick the box: "Save my name, email, and website in this browser for the next time I comment."