"Unless positive evidence emerges, the risk/benefit balance of ozone therapy for any condition fails to be positive."  This is the conclusion I recently drew after assessing the evidence for or against this therapy. Now a new review has just been published. Does it change my verdict?
This review evaluated the available literature on the application of oxygen-ozone therapy (OOT) in the treatment of knee osteoarthritis (KOA) to understand its therapeutic potential and to compare it with other conservative treatment options.
Eleven studies involving 858 patients met the inclusion criteria. Patients in the control groups received different treatments:
placebo in 1 trial;
hyaluronic acid in 2 studies;
hyaluronic acid and PRP in 1 trial;
corticosteroids in 4;
hypertonic dextrose, radiofrequency, or celecoxib + glucosamine in the remaining 3 trials.
The quality of these studies was poor; none of the studies included reached "good quality" standard, 2 were ranked as "fair," and the rest were considered "poor." No major complications or serious adverse events were reported following intra-articular OOT, which provided encouraging pain relief at short term. On the basis of the available data, no clear indication emerged from the comparison of OOT with other established treatments for KOA.
The authors concluded that the analysis of the available RCTs on OOT for KOA revealed poor methodologic quality, with most studies flawed by relevant bias, thus severely limiting the possibility of drawing conclusions on the efficacy of OOT compared with other treatments. On the basis of the data available, OOT has, however, proven to be a safe approach with encouraging effects in pain control and functional recovery in the short-middle term.
The use of ozone for treatment of KOA is highly controversial. The mechanism of action of ozone therapy for the treatment of KOA is unclear. Some studies have suggested that ozone injections results in pain relief, reduction of oedema, and improved mobility. The above review might be valuable in summarising the evidence, however, I fing its conclusion odd:
The authors write that they cannot arrive at a verdict about efficacy because of the poor quality of the primary studies. I think the conclusion is very clear and should have been expressed bluntly. THE AVAILABLE DATA FAIL TO SHOW EFFICACY; THE THERAPY IS THUS UNPROVEN AND SHOULD THEREFORE NOT BE USED. Simple!
I also disagree that OOT was proven to be safe. No treatment can be proven to be safe on the basis of just a few studies. This would require a much, much greater sample size.
This leaves us with the following situation:
OOT is not plausible.
OOT is unproven.
The risks of OOT are unknown.
To me this means that we should stop using it (and I don't need to change my above-quotes verdict).
The Lightning Process  (LP) is a commercial programme developed by Phil Parker based on ideas from osteopathy, life coaching and neuro-linguistic programming. It has been endorsed by celebrities like Martine McCutcheon and Esther Rantzen, who credits it for her daughter's recovery from ME. Parker claims that LP works by teaching people to use their brain to "stimulate health-promoting neural pathways". One young patient once described it as follows: "Whenever you get a negative thought, emotional symptom, you are supposed to turn on one side and with your arm movements in a kind if stop motion, just say STOP very firmly and that is supposed to cut off the adrenaline response."
Allegedly, the LP teaches individuals to recognize when they are stimulating or triggering unhelpful physiological responses and to avoid these, using a set of standardized questions, new language patterns and physical movements with the aim of improving a more appropriate response to situations. The LP involves three group sessions on consecutive days where participants are taught theories and skills, which are then practised through simple steps, posture and coaching.
A few days ago, someone asked my help writing to me: Norwegian newspaper is attacking patients for objecting to a clinical trial of the lightning process which is horrible quackery. LP is being backed by some people in Norwegian health authorities. Could you bring attention to how disgraceful this is please? I promised to look into it. Hence this post.
My searches located just one single trial. It seems to be the only controlled clinical study available. Here it is:
Design: Pragmatic randomised controlled open trial. Participants were randomly assigned to SMC or SMC+LP. Randomisation was minimised by age and gender.
Setting: Specialist paediatric CFS/ME service.
Patients: 12-18 year olds with mild/moderate CFS/ME.
Main outcome measures: The primary outcome was the the 36-Item Short-Form Health Survey Physical Function Subscale (SF-36-PFS) at 6 months. Secondary outcomes included pain, anxiety, depression, school attendance and cost-effectiveness from a health service perspective at 3, 6 and 12 months.
Results: We recruited 100 participants, of whom 51 were randomised to SMC+LP. Data from 81 participants were analysed at 6 months. Physical function (SF-36-PFS) was better in those allocated SMC+LP (adjusted difference in means 12.5(95% CI 4.5 to 20.5), p=0.003) and this improved further at 12 months (15.1 (5.8 to 24.4), p=0.002). At 6 months, fatigue and anxiety were reduced, and at 12 months, fatigue, anxiety, depression and school attendance had improved in the SMC+LP arm. Results were similar following multiple imputation. SMC+LP was probably more cost-effective in the multiple imputation dataset (difference in means in net monetary benefit at 12 months £1474(95% CI £111 to £2836), p=0.034) but not for complete cases.
Conclusion: The LP is effective and is probably cost-effective when provided in addition to SMC for mild/moderately affected adolescents with CFS/ME.
The trial was designed as an 'A+B versus B' study which practically always generates a positive outcome. It did not control for placebo effects and is, in my humble view, worthless and arguably unethical. It certainly does not warrant the conclusion that LB is effective or cost-effective.
I do not doubt that the LP-children improved, but I see no reason to believe that this had anything to do with LP. It could have been (and most likely was) caused by the intense attention that these kids received over three days. Giving them a daily ice-cream and some kindness might (and probably would) have produced even better outcomes.
So, what do we call a therapy for which numerous, far-reaching claims are being made, which is based on implausible assumptions, which is unproven, and for which people have to pay dearly?
The last time I looked, it was called quackery.
Have you ever noticed that, according to its proponents, many forms of so-called alternative medicine (SCAM) must be applied a long time before there is a noticeable benefit?
As so often, homeopathy is a good example. If you consult a homeopath, she will, in all likelihood, explain that it would be unwise to expect immediate effects. The treatment needs to be taken for weeks; perhaps she even needs to change the prescription once or twice. And the longer you have suffered from your illness, the longer it will take to get rid of it. Sometimes it takes years!
Those homeopathy-fans who have experienced instant effects will, of course, disagree. But these cases are almost certainly due to the placebo response which is known to be fast. The majority of patients will be told to persevere and show patience.
And unquestionably some patients will eventually experience a reduction of symptoms. Thus the homeopaths is proven correct: homeopathy takes time to work!
But hold on, how plausible is this explanation?
Let's assume a child is cured of asthma after many months of religiously taking the prescribed homeopathic remedies. Is the cure due to the treatment, or might there be other phenomena at play? The most obvious explanation by far is the fact that children frequently grow out of diseases like asthma. So, this and other self-limiting conditions are not good examples.
What about a disease that is clearly not self-limiting? What about a MS patient who feels much improved after taking his homeopathic remedies for three months? Again, the best explanation for the improvement would be the natural history of the disease. The severity of the symptoms of many conditions fluctuate in such a way that there will be periods of relative well-being followed by deterioration.
And what, if we are dealing with a disease that normally gets progressively worse over time, if untreated ? What if a cancer patient claims to be cured after months of homeopathic therapy? Such cases do not exist! The few such 'cures' that have been reported have explanations that are unrelated to homeopathy. They are due to one of the three phenomena:
false diagnosis,
concomitant treatments,
spontaneous recovery.
It turns out that the notion of homeopathy (or any other SCAM) requiring a long period of time until the benefit kicks in is mostly a myth.
Well, perhaps not entirely!
The benefit of SCAM does unquestionably need time before a significant benefit ($$$, £££) for the SCAM provider kicks in. So, let's not sneer at the notion. Let's be positive. Let's recognise the reason why the myth is being kept alive. We all must make a living!
The Foundation for Integrated Health (FIH) does no longer exist. But it is historically important, in my view. So, I decided to do some research in order to document its perplexing history. In the course of this activity, I found that someone had beaten me to it. This article that does the job very well; I therefore take the liberty of copying it here and adding a few points at the end:
The Foundation for Integrated Health (FIH) was a controversial charity run by Charles, Prince of Wales, founded in 1993. The Foundation promoted complementary and alternative medicine, preferring to use the term "integrated health", and lobbied for its inclusion in the National Health Service. The charity closed in 2010 after allegations of fraud and money laundering led to the arrest of a former official.
History
Prince Charles established the charity in 1993 to explore "how safe, proven complementary therapies can work in conjunction with mainstream medicine". [1]
Dr Michael Dixon was appointed the Foundation's medical director. From 2005 to 2007, FIH received a grant from the Department of Health to help organise the self-regulation of complementary therapies. There had been concern that with a large proportion of the public turning to complementary approaches, there were few safeguards in place to ensure that non-statutorily regulated therapists were safe, trained and would act in an appropriate way. FIH worked to bring together the representative bodies of many complementary professions to talk and agree standards. [2] The result was the formation of the Complementary and Natural Healthcare Council (CNHC) which had hoped to register 10,000 practitioners of complementary medicine by the end of 2009 but which by September 2009 had succeeded in enrolling less than a tenth of that number due to lack of interest on the part of some of their professional associations. The Department of Health is currently continuing to fund the CNHC but future funding will be dependent on substantial progress being made towards the target (which has now been reduced to 2,000). Alternative medicine campaigners argued that the move toward regulation conferred undue respectability on unproven and possibly unsafe complementary & alternative medicine (CAM) approaches.
FIH also worked with medical schools to increase the understanding of complementary approaches amongst new doctors and ran an annual awards ceremony for integrated health schemes both within the medical world and in the community.
The papers of the Foundation for Integrated Health are held at the Wellcome Library, Archives and Manuscripts, and are available for consultation by appointment. Further details about the collection can be found on the Wellcome online catalogue. [3]
Controversy
The Prince of Wales has demonstrated an interest in alternative medicine, the promotion of which has occasionally resulted in controversy. [4] In 2004, the Foundation divided the scientific and medical community over its campaign encouraging general practitioners to offer herbal and other alternative treatments to National Health Service patients, [5] [6] and in May 2006, The Prince made a speech to an audience of health ministers from various countries at the World Health Assembly in Geneva, urging them to develop a plan for integrating conventional and alternative medicine. [7]
In April 2008, The Times published a letter from Professor Edzard Ernst that asked the Prince's Foundation to recall two guides promoting "alternative medicine", saying: "the majority of alternative therapies appear to be clinically ineffective, and many are downright dangerous." A speaker for the foundation countered the criticism by stating: "We entirely reject the accusation that our online publication Complementary Healthcare: A Guide contains any misleading or inaccurate claims about the benefits of complementary therapies. On the contrary, it treats people as adults and takes a responsible approach by encouraging people to look at reliable sources of information… so that they can make informed decisions. The foundation does not promote complementary therapies." [8] Ernst has recently published a book with science writer Simon Singh condemning alternative medicine called Trick or Treatment: Alternative Medicine on Trial . The book is ironically dedicated to "HRH the Prince of Wales" and the last chapter is very critical of his advocacy of "complementary" and "alternative" treatments. [9]
The Prince's Duchy Originals have produced a variety of CAM products including a "Detox Tincture" that Ernst has denounced as "financially exploiting the vulnerable" and "outright quackery". [10] In May 2009, the Advertising Standards Authority criticised an email that Duchy Originals had sent out to advertise its Echina-Relief, Hyperi-Lift and Detox Tinctures products saying it was misleading. [11]
In Ernst's book More Good Than Harm? The Moral Maze of Complementary and Alternative Medicine he and ethicist Kevin Smith call Charles "foolish and immoral" and "conclude that it is not possible to practice alternative medicine ethically". Ernst further claims that the private secretary of the Prince contacted the vice chancellor of Exeter University to investigate Ernst's complaints against the "Smallwood Report" which the Prince had commissioned in 2005. While Ernst was "found not to be guilty of any wrong-doing, all local support at Exeter stopped, which eventually led to my early retirement." [12]
Lobbying allegations
The Prince personally wrote at least seven letters [15] to the Medicines and Healthcare products Regulatory Agency (MHRA) shortly before they relaxed the rules governing labelling of herbal products such as the ones sold by his duchy, a move that has been widely condemned by scientists and medical bodies. [16]
On 31 October 2009 it was reported that Prince Charles had personally lobbied Health Secretary Andy Burnham regarding greater provision of alternative treatments on the NHS. [10]
Charity Commission complaint
In March 2010, the political organisation
Republic
, which campaigns for an elected head of state, registered a complaint with the 
Charity Commission for England and Wales
 over a possible breach of charity regulations, suggesting that the foundation's staff had pursued a public vendetta against 
Ernst
.
[17]
Fraud allegations and closure
In 2010, following accounting irregularities noted by the foundation's auditor, it was reported that the Metropolitan Police Economic and Specialist Crime Command had begun an inquiry into alleged fraud. [18] Within weeks, two former officials at the Prince's Foundation were arrested for fraud believed to total £300,000. [1] [19] Four days later, on 30 April 2010, the foundation announced [20] that it would close. The foundation stated that its closure was the result of the fraud allegations. [21]
The charity's finance director, accountant George Gray, was convicted of theft totalling £253,000 and sentenced to three years in prison. [22] [23]
Rebranding as "The College of Medicine"
Following the disbanding of the Prince's Foundation, many of the individuals and organisations involved launched a new organisation in late 2010 called The College of Medicine, with which the Prince of Wales was not overtly involved. Several commentators writing in The Guardian and The British Medical Journal, have expressed the opinion that the new organisation is simply a re-branding of the Prince's Foundation, [22] [24] [25] [26] [27] describing it as "Hamlet without the Prince". [28]
In support of this connection with Prince Charles, alternative medicine critic and pharmacologist David Colquhoun has argued that the College (originally called "The College of Integrated Health") is extremely well-funded [29] and seemed from the beginning to be very confident of the Prince's support; explicitly describing its mission as "to take forward the vision of HRH the Prince of Wales". [30]
These claims have been contested by the College. [31]
1 

2 

Robert Booth (26 April 2010). "Prince Charles's aide at homeopathy charity arrested on suspicion of fraud". London: guardian.co.uk.

↑ 

"Wellcome Library Western Manuscripts and Archives catalogue". Archives.wellcomelibrary.org. Retrieved 

2015-09-07

.

↑ 

Barnaby J. Feder, Special To The New York Times (9 January 1985). "More Britons Trying Holistic Medicine

 

— New York Times". Query.nytimes.com. Retrieved 

2008-10-12

.

↑ 

Carr-Brown, Jonathon (14 August 2005). "Prince Charles' alternative GP campaign stirs anger". The Times. London. Retrieved 

11 March

 2009.

↑ 

Revill, Jo (2004-06-27). "Now Charles backs coffee cure for cancer". London: The Observer. Retrieved 

2007-06-19

.

↑ 

Cowell, Alan (2006-05-24). "Lying in wait for Prince Charles". The New York Times. Retrieved 

2009-10-15

.

↑ 

Henderson, Mark (17 April 2008). "Prince of Wales's guide to alternative medicine 'inaccurate

'

". London: Times Online. Retrieved 

2008-08-30

.

↑ 

Singh, S. & Ernst, E. (2008). Trick or Treatment: Alternative Medicine on Trial. Corgi.

1 

2 

Tim Walker (31 Oct 2009). "Prince Charles lobbies Andy Burnham on complementary medicine for NHS". London: Daily Telegraph. Retrieved 

2010-04-01

.

↑ 

"Duchy Originals Pork Pies". The Quackometer Blog. 11 March 2009.

↑ 

Ernst, Edzard (2018). "Why Did We Call Prince Charles Foolish and Immoral?". Skeptical Inquirer. Committee for Skeptical Inquiry. 42 (3): 8–9.

↑ 

Charity Commission. The Prince's Foundation for Integrated Health, registered charity no. 1026800.

↑ 

The Prince's Foundation for Integrated Health – 2007 accounts 

(PDF)

, Charity Commission, retrieved 

2010-04-30

↑ 

"HRH "meddling in politics

"

". DC's Improbable Science. March 12, 2007.

↑ 

Nigel Hawkes & Mark Henderson (September 1, 2006). "Doctors attack natural remedy claims". The Times. London.

↑ 

Booth, Robert (19 March 2010). "Prince Charles health charity accused of vendetta against critic". London: The Guardian.

↑ 

Delgado, Martin; Young, Andrew (4 April 2010). "Police probe into missing £300k at Prince Charles' charity after bosses fail to file accounts". Daily Mail. London.

↑ 

"Prince Charles charity to close amid fraud inquiry". BBC News. 30 April 2010.

↑ 

Robert Booth (30 April 2010). "Prince of Wales's health charity wound up in wake of fraud investigation". The Guardian.

↑ 

Laura Donnelly (15 May 2010). "Homeopathy is witchcraft, say doctors". London: The Telegraph.

1 

2 

Ian Sample (August 2, 2010). "College of Medicine born from ashes of Prince Charles's holistic health charity". London: The Guardian.

↑ 

Peter Dominiczak (20 August 2010). "Three years jail for accountant at Charles charity who stole £253,000". Evening Standard. Archived from the original on 30 June 2011. Retrieved 

2 February

 2011.

↑ 

Jane Cassidy (15 June 2011). "Lobby Watch: The College of Medicine". British Medical Journal. 343: d3712. doi:10.1136/bmj.d3712. PMID 

 

 21677014.

↑ 

David Colquhoun (12 July 2011). "The College of Medicine is Prince's Foundation reincarnated". British Medical Journal. 343: d4368. doi:10.1136/bmj.d4368. PMID 

 

 21750061.

↑ 

James May (12 July 2011). "College of Medicine: What is integrative health?". British Medical Journal. 343: d4372. doi:10.1136/bmj.d4372. PMID 

 

 21750063.

↑ 

Edzard Ernst (12 July 2011). "College of Medicine or College of Quackery?". British Medical Journal. 343: d4370. doi:10.1136/bmj.d4370. PMID 

 

 21750062.

↑ 

Nigel Hawkes (2010). "Prince's foundation metamorphoses into new College of Medicine". 341. British Medical Journal. p.

 

6126. doi:10.1136/bmj.c6126.

↑ 

David Colquhoun (July 25, 2010). "Buckinghamgate: the new "College of Medicine" arising from the ashes of the Prince's Foundation for Integrated Health". DC's Improbable Science.

↑ 

David Colquhoun (29 October 2010). "Don't be deceived. The new "College of Medicine" is a fraud and delusion".

↑ 

Lewith, G. T.; Catto, G; Dixon, M; Glover, C; Halligan, A; Kennedy, I; Manning, C; Peters, D (12 July 011). College of Medicine replies to its critics". British Medical Journal. 343: d4364. :10.1136/bmj.d4364.  

 

 21750060.
_________________________________________________
This article is, as far as I can see, factually correct. I might just add some details:
Dixon became medical director of the FIH only a few months before it had to close.
The FIH was also involved in Prince Charles' complaint about me alleging I had breached confidence in relation to the Smallwood report, even though the FHI had officially nothing to do with the report.
Mr Smallwood told me that, at that stage, Prince Charles considered the FIH to be 'a waste of space'.
Some time ago, the College of Medicine quietly re-named itself as the 'College of Medicine and Integrated Health'.
Prince Charles recently became the patron of the College of Medicine and Integrated Health.
SIMILE is the newsletter of 'The Faculty of Homeopathy' which is the professional organisation of doctor homeopaths in the UK. Readers of this blog might know about SIMILE because I once published a post about it. Two years ago, the late Dr Peter Fisher (then the Queen's homeopath) used SIMILE to re-publish a serious lie about me:
A prepublication draft [of the Smallwood report] was circulated for comment with prominent warnings that it was confidential and not to be shared more widely (I can personally vouch for this, since I was one of those asked to comment). Regrettably, Prof Ernst did precisely this, leaking it to The Times who used it as the basis of their lead story. The editor of The Lancet, Richard Horton, certainly no friend of homeopathy, promptly denounced Ernst for having "broken every professional code of scientific behaviour".
Sir Michael Peat, the Prince of Wales' Principal Private Secretary, wrote to the vice chancellor of Exeter University protesting at the leak, and the university conducted an investigation. Ernst's position became untenable, funding for his department dried up and he took early retirement. Thirteen years later he remains sore; in his latest book More Harm than Good? he attacks the Prince of Wales as "foolish and immoral".
At the time, I complained and SIMILE (not Fisher) apologised unreservedly.
The current (May 2020) issue of SIMILE carries the following article. I find it quite humorous and therefore take the liberty of copying it here for you:
Every year in Austria a sceptic group called the Society for the Scientific Investigation of Parasciences (GWUP) announces the winner of the Golden Board in Front of the Head Award for what they deem as "unscientific nonsense". Their award frequently goes to a representative of Austria's homeopathy community.
However, it now appears Austrian homeopaths have turned the tables on their antagonists by bestowing the 2019 Award for pseudoscience to the GWUP.
But what seems on the surface to be a light hearted tit-for-tat gesture is in truth an attempt to raise questions about who these sceptic groups represent and their real aims.
The Austrian Society of Medical Homeopathy and the Veterinary Society for Homeopathy justify the award on the grounds that the GWUP is trying to agitate against complementary medicine and homeopathy without disclosing their true motives and donors. They say that under the guise of science and purported "scientific truths" these "all-knowing" activists, many of whom are without any medical qualifications, deliberately misrepresent scientific studies that support the efficacy of homeopathy beyond placebo.
The homeopaths accuse the sceptic group of fanatical and aggressive lobbying and media work to discredit proven methods of complementary medicine, which are successfully used by a large number of people around the world. Their aim, claim the homeopaths, is to position complementary medicine in an "esoteric, frivolous corner, to curtail plurality and freedom of choice in healthcare, and to hinder progress towards inclusive medicine".
As we can see, SIMILE learnt an important lesson: they now tell lies in a way that does no loner put them in the firing line. Instead they report then as said by someone else:
GWUP is trying to agitate against complementary medicine and homeopathy without disclosing their true motives and donors = lie No 1
under the guise of science and purported "scientific truths" these "all-knowing" activists, many of whom are without any medical qualifications, deliberately misrepresent scientific studies that support the efficacy of homeopathy beyond placebo = lie No 2
fanatical and aggressive lobbying and media work to discredit proven methods of complementary medicine = lie No 3
position complementary medicine in an "esoteric, frivolous corner, to curtail plurality and freedom of choice in healthcare, and to hinder progress towards inclusive medicine" = lie No 4
Congratulation guys!
You have managed to find a way which enables you to promote untruth and shelter yourselves from considering criticism. You have, in other words, continued the age-old homeopathic tradition of effectively avoiding critical thinking.
Spermidine is a polyamine which is a natural component of our cells. It has its name from the fact that it was first found in sperm. It can also be found in varying concentrations in different fruits, vegetables, meat and cheese. About one third of the spermidine levels in our body is produced by our own cells, the rest is absorbed through food and certain bacteria found in our digestive tract. A balanced diet can therefore help maintain high levels of spermidine.
There has been a flurry of research into spermidine, not least because epidemiologic evidence supports to the concept that nutrition rich in spermidine is linked to increased survival in humans. Unsurprisingly, many spermidine supplements are now available for sale (at around £50 for one month's supply). In order to check whether there is any clinical evidence to suggest that they are effective, I ran a quick Medline search for placebo-controlled, double-blind RCTs. I found 4 such studies; here are their abstracts:
Introduction: Nutritional intervention with the natural polyamine spermidine, an autophagy-enhancing agent, can prevent memory loss in aging model organisms. This is the first human study to evaluate the impact of spermidine supplementation on memory performance in older adults at risk for the development of Alzheimer's disease.
Methods: Cognitively intact participants with subjective cognitive decline (n = 30, 60-80 years of age) were included in this three-months, randomized, placebo-controlled, double-blind Phase IIa pilot trial with a spermidine-rich plant extract supplement. Effects of intervention were assessed using the behavioral mnemonic similarity task, measured at baseline and post-intervention visits. Data analysis was focused on reporting and interpreting effectiveness based on effect sizes.
Results: Memory performance was moderately enhanced in the spermidine group compared with placebo at the end of intervention [contrast mean = .17, 95% confidence interval (CI): -.01, .35, Cohen's d = .77, 95% CI: 0, 1.53]. Mnemonic discrimination ability improved in the spermidine-treated group with a medium effect size (mean difference = -.11, 95% CI: -.19, -.03, Cohen's d = .79, 95% CI: .01, 1.55). A similar effect was not found in the placebo-treated group (mean difference = .07, 95% CI: -.13, .27, Cohen's d = -.20, 95% CI: -.94, .54).
Discussion: In this pilot trial, nutritional spermidine was associated with a positive impact on memory performance in older adults with subject cognitive decline. The beneficial effect might be mediated by stimulation of neuromodulatory actions in the memory system. A follow-up Phase IIb randomized controlled trial will help validate the therapeutic potential of spermidine supplementation and delineate possible neurophysiological mechanisms of action.
Supplementation of spermidine, an autophagy-inducing agent, has been shown to protect against neurodegeneration and cognitive decline in aged animal models. The present translational study aimed to determine safety and tolerability of a wheat germ extract containing enhanced spermidine concentrations. In a preclinical toxicity study, supplementation of spermidine using this extract did not result in morbidities or changes in behavior in BALBc/Rj mice during the 28-days repeated-dose tolerance study. Post mortem examination of the mice organs showed no increase in tumorigenic and fibrotic events. In the human cohort (participants with subjective cognitive decline, n=30, 60 to 80 years of age), a 3-month randomized, placebo-controlled, double-blind Phase II trial was conducted with supplementation of the spermidine-rich plant extract (dosage: 1.2 mg/day). No differences were observed between spermidine and placebo-treated groups in vital signs, weight, clinical chemistry and hematological parameters of safety, as well as in self-reported health status at the end of intervention. Compliance rates above 85% indicated excellent tolerability. The data demonstrate that spermidine supplementation using a spermidine-rich plant extract is safe and well-tolerated in mice and older adults. These findings allow for longer-term intervention studies in humans to investigate the impact of spermidine treatment on cognition and brain integrity.
Recently, it was demonstrated that spermidine-induced autophagy reduces the risk of cardiovascular disease in mice. Intestinal bacteria are a major source of polyamines, including spermidine. We previously reported that the intake of both Bifidobacterium animalis subsp. lactis (Bifal) and arginine (Arg) increases the production of putrescine, a spermidine precursor, in the gut. Here, we investigated the effects of Bifal and Arg consumption on endothelial function in healthy subjects. Healthy individuals with body mass index (BMI) near the maximum value in the "healthy" range (BMI: 25) (n = 44) were provided normal yogurt containing Bifal and Arg (Bifal + Arg YG) or placebo (normal yogurt) for 12 weeks in this randomized, double-blinded, placebo-controlled, parallel-group comparative study. The reactive hyperemia index (RHI), the primary outcome, was measured using endo-peripheral arterial tone (EndoPAT). The change in RHI from week 0 to 12 in the Bifal + Arg YG group was significantly higher than that in the placebo group, indicating that Bifal + Arg YG intake improved endothelial function. At week 12, the concentrations of fecal putrescine and serum putrescine and spermidine in the Bifal + Arg YG group were significantly higher than those in the placebo group. This study suggests that consuming Bifal + Arg YG prevents or reduces the risk of atherosclerosis.
Background: Spermidine has been shown both in vitro and in mice models to have an anagen-prolonging effect on hair follicles (HFs).
Objectives: To evaluate the effects of a spermidine-based nutritional supplement on the anagen phase of HFs in healthy human subjects in a randomized, double-blind, placebo-controlled trial.
Methods: One hundred healthy males and females were randomized to receive a tablet containing a spermidine-based nutritional supplement or a placebo once daily for 90 days. At the beginning and the end of the treatment period, 100 HFs were plucked and subjected to microscopic evaluation to determine the number of anagen V-VI HFs, and immunohistochemical examination was performed to quantify the Ki-67 and c-Kit levels in the hair bulbs. Pull test was performed after three and six months.
Results: The spermidine-based nutritional supplement increased the number of anagen V-VI HFs after three months of treatment, accompanied by increased Ki-67, a marker for cellular proliferation, and decreased c-Kit, a marker for apoptosis, levels. All results were also significantly better when compared to the placebo group. The pull test remained negative after six months in all patients receiving the spermidine supplement, while 68% of the subjects in the placebo group had a positive pull test.
Conclusions: This preliminary study shows that a spermidine-based nutritional supplement can prolong the anagen phase in humans, and therefore might be beneficial for hair loss conditions. Further studies are needed to evaluate its effects in specific different clinical settings.
_____________________
Convinced?
I could certainly do with a few more hair on my head.
And living longer with less cognitive decline would also be not a bad prospect.
Do I therefore rush to the next health food shop to buy a spermidine supplement?
No.
Yes, the evidence – particularly the pre-clinical one – is fascinating. But it seems to me that a normal diet will provide all the spermidine I need (and for £50 I can buy a lot of good food).
People who use so-called alternative medicines (SCAM) tend to be more vaccine hesitant. One possible conclusion that can be drawn from this is that trusting SCAM results in people becoming more vaccine hesitant. An alternative possibility is that vaccine hesitancy and use of SCAM are both consequences of a distrust in conventional treatments. an International team of researchers conducted analyses designed to disentangle these two possibilities.
They measured vaccine hesitancy and SCAM use in a representative sample of Spanish residents (N = 5200). They also quantified their trust in three CCAM interventions;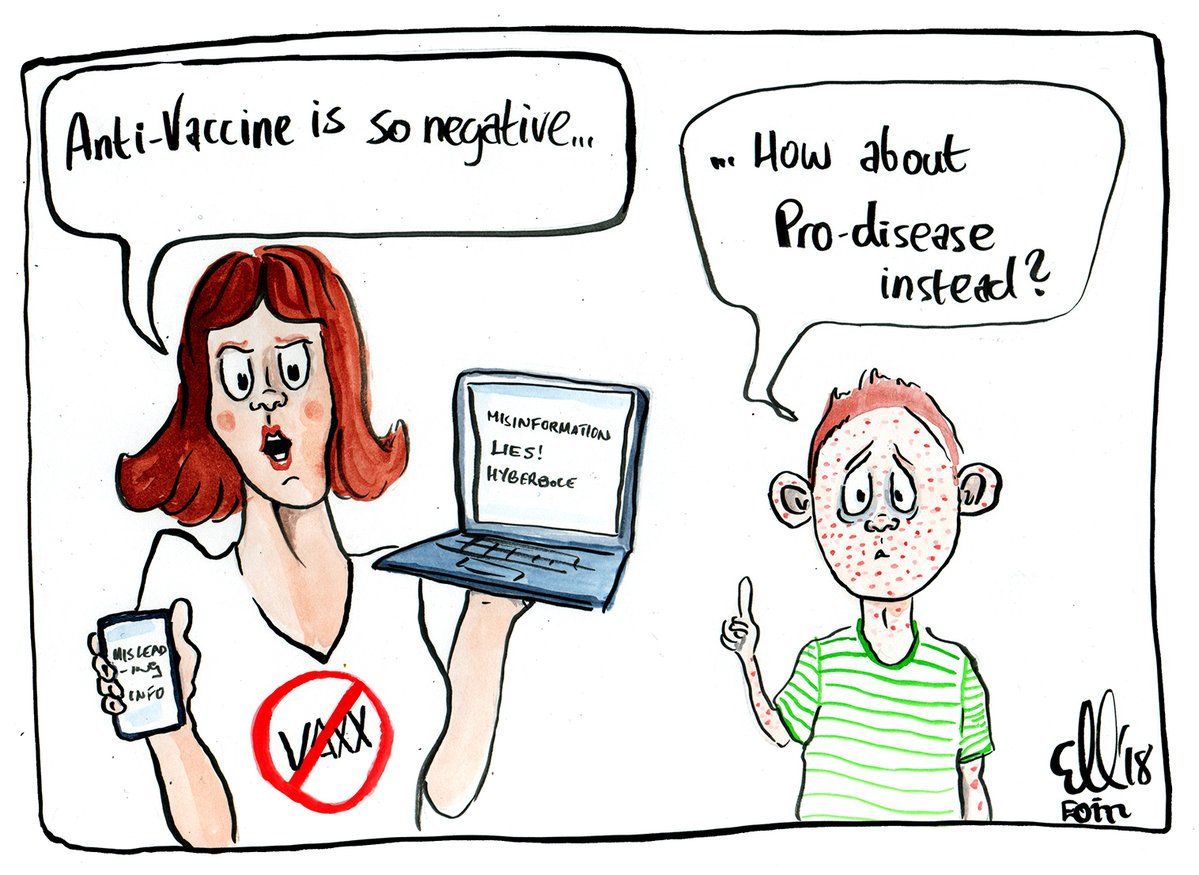 acupuncture,
reiki,

homeopathy                                                                  
and in two conventional medical interventions:
chemotherapy,
antidepressants.
Vaccine hesitancy turned out to be strongly associated with (dis)trust in conventional medicine, and this relationship was particularly strong among SCAM users. In contrast, trust in SCAM was a relatively weak predictor of vaccine hesitancy, and the relationship was equally weak regardless of whether or not participants themselves had a history of using SCAM.
According to the authors of this paper, the implication for practitioners and policy makers is that SCAM is not necessarily a major obstacle to people's willingness to vaccinate, and that the more proximal obstacle is people's mistrust of conventional treatments.
This is an interesting study. Yet, it begs a few questions:
 Is it possible to reliably establish trust in SCAM by asking about just 3 specific therapies?
Is it possible to reliably establish trust in conventional medicine by asking about just 2 treatments?
Why those therapies out of hundreds of options?
Could it be that here are national differences (in other countries distrust in conventional medicine is not a strong determinant of SCAM use)?
Is trust in SCAM and distrust in conventional medicine perhaps the common expression of an anti-science attitude or cultist tendencies?
THE HINDU reported on 22 May the following amazing story:
A corporator from Borivali, Riddhi Khursange, has distributed 10,000 bottles of Arsenicum Album 30, the homoeopathy medicine that was recommended by Ministry of AYUSH as a prophylactic for COVID-19. Another corporator from Ghatkopar, Pravin Chheda, has bought 25,000 bottles and has distributed over 7,100 in the past four days…
"The AYUSH Ministry must have based their claims on the benefits of the medication. The municipal corporation has also approved it for distribution," said Mr. Chheda, who aims to distribute one lakh vials. He said all his family members have taken the three-day dose.
While the recommendation from AYUSH was issued on March 6, the Brihanmumbai Municipal Corporation (BMC) on May 8 issued a circular that 20 lakh people, including those in quarantine centres, will get the medicine.
Some experts, however, do not agree with such random, mass distribution. Also known as Ars Alb, the medication was termed as genus epidemicus (homoeopathy medicine indicated for an epidemic) during the H1N1 outbreak of 2008-2009. "Back then, Ars Alb proved extremely beneficial. But the current claim of AYUSH Ministry has not been backed by the process of genus epidemicus," said Dr Bahubali Shah, former president of the Maharashtra Council of Homoeopathy.
"Another major problem is this general mass distribution of the medicine without an attempt to collect data on efficacy. There has to be a proper distribution protocol and a protocol for analysis. Right now, corporators, NGOs, the BMC and everyone who can get their hands on the medication are distributing it without any record-keeping," he said.
Well-known chest physician, Dr. Zarir Udwadia, who is part of the State's COVID-19 task force, said any alternative treatment still has to undergo a trial. "In my opinion, it should not be added on ad hoc," said Dr. Udwadia.
The State government has set up a new committee to exclusively look at AYUSH remedies. Dr. T.P. Lahane, who is a part of the committee, said a meeting was planned on Thursday evening to discuss various options.
Meanwhile, a trial on 44 COVID-19 patients in Agra has shown that a homoeopathy medicine called Bryonia Alba was more beneficial than Ars Alb. "We have submitted our findings to Central Council of Homoeopathy and are now enrolling more patients for a bigger trial," said Dr. Pradeep Gupta, principal of the Naiminath Homeopathy College and Hospital, who is conducting the trial.
He said 22 patients were given a placebo while 22 others were given homoeopathy medicines, Bryonia Alba, Ars Alb and Gelsemium. "19 patients who had fever, cough and weakness, responded to Bryonia within the first three days, two patients who had respiratory distress were first given Ars Alb, which relieved the breathing discomfort, but they had to be put on Bryonia Alba to relieve their fever and cough. Only one patient who came in with drowsiness was first given Gelsemium, but later put on Bryonia Alba for other symptoms," said Dr. Gupta.
For patients in Agra, Bryonia Alba seems to be the genus epidemicus, he said. Dr. Gupta has now written to the Maharashtra government to conduct a similar trial on patients here.
Are they serious?
To me this sounds as though some amateurs are playing doctor and scientist.
I am sure we will have some homeopathy fans pointing out that India is doing very well in the pandemic and that this must be due to the widespread use of homeopathy. To this I answer that firstly India is sadly no longer doing all that well, and secondly that proof of efficacy requires more than speculation. They will reply that homeopathy has proven itself in many previous epidemics. And I will counter that this is just wishful thinking.
So, will the current pandemic finally provide the proof that homeopathy works?
No!
And the Indian homeopaths seem to be doing their utmost to obscure the picture in their hope that, in the end, they can nevertheless claim victory out of a shameful defeat.
Guest post by: Loretta Marron
In March 1991, the Australian College of Allergy published an article in the Medical Journal of Australia (MJA) about a 'bioresonance' device for allergy testing. Titled "VEGA testing in the diagnosis of allergic conditions", it stated that it was "an unorthodox method of diagnosing allergic and other diseases" with "no established scientific basis" and "no controlled trials to support its usefulness".
The article raised concerns that this test "may lead to inappropriate treatment and expense to the patient and community". VEGA is one of nearly 30 'energy medicine' devices, some of which continue to cite Therapeutic Goods Administration (TGA) 'listing numbers'.
Sometime costing more than $34,000, the sponsors tell practitioners that they can earn up to $150,000 annually with these computerised devices. Referring to 'bioresonance' as "the medicine of the future", they claim that all toxins, viruses and bacteria have unique 'frequency patterns', which, when 'neutralised' by the device, restore the patient to health. They may also claim that it can cure addictions to alcohol, cocaine, crack, nicotine, heroin, opiates, cannabis, spice, 'legal highs' and other medications. Some claim that it can cure cancer, hay fever, allergies, auto-immune diseases, behavioural problems, smoking addiction and that they can kill parasites – the list goes on.
The devices are 'based' on acupuncture, homeopathy and 'quantum physics'. More than 60 reviews in the Cochrane Collaboration (the 'Gold Standard' for evidence-based Medicine), have failed to find robust evidence for clinically significant outcomes for acupuncture for any disease or disorders. The National Health & Medical Research Council concluded, "there are no health conditions for which there is reliable evidence that homeopathy is effective" and quantum physics "is not at work". In February 2020, nearly 30 years after that MJA article, the TGA's cancellation of two of these devices saw the last of them removed from their register, but not from permissible advertising or practice.
From 2014 to 2018, Friends of Science in Medicine (FSM) had repeatedly written letters and submissions to the TGA asking for these devices to be investigated. Meeting with the national manager in 2016, we were told that these devices could not be cancelled because they were 'biofeedback' devices, which had a legitimate place in health care. In 2018, FSM sourced comments from informed experts here and overseas. These disputed the 'biofeedback' claim. FSM sent screenshots from more than 200 websites to the TGA advertising complaints. In 2019, after issuing a warning on bioresonance, the TGA closed the complaints and commenced an 'education campaign'. They also engaged a credible Australian scientific organisation to review the evidence provided by eight 'sponsors' of 12 bioresonance' devices listed in the Australian Register of Therapeutic Goods).
All devices have now been cancelled by their sponsors or by the TGA. The 'education campaign' continues. Even though the devices are still widely used, and courses still being run, FSM considers this a modestly satisfactory outcome.
Informed opinions:
Biofeedback:
o Michelle G Aniftos BCN, FCCLP, QEEGD, MEd, MPsych (Clinical), GradCertClinNeurophysiology, Fellow, Biofeedback Certification International Alliance, &
o Dr Tania M. Slawecki, PhD. Energy and the Environment Laboratory (formerly Materials Research Lab), Penn State University, USA (Author of "How to Distinguish Legitimate Biofeedback/Neurofeedback Devices";
Electronic devices:
o Dr Stephen J Roberts, BSc ARCS DIC PhD. Consultant on electronic devices;
Psychology:
o Emeritus Professor Joseph P Forgas, AM, DPhil, Dsc (Oxford), FASSA, Scientia Professor, Psychology, UNSW &
Alternative medicine:
o Emeritus Professor Edzard Ernst MD, PhD, FMed Sci, FSB, FRCP, FRCP(Edin)
Their comments include the following:
· Ms Aniftos: "Having reviewed the specifications of the BICOM device, I find that its inclusion on the ARTG as a 'biofeedback device' is erroneous";
· Dr Slawecki: "the BICOM device does not fit the criteria of a legitimate biofeedback device";
· Dr Roberts: "The claims of how the BICOM and CyberScan work are preposterous."Quantum physics" is not at work";
· Professor Forgas: "The BICOM is NOT a biofeedback device and should be cancelled"; "The description of this device makes it crystal clear that it cannot possibly have any effective diagnostic or therapeutic function, and certainly has nothing at all to do with biofeedback.
"The claims made for the device amount to the worst kind of psychological manipulation, and their sole purpose is to mislead and exploit vulnerable people for financial gain. As a civilised society, we should not allow this kind of immoral exploitation to continue and the device should be banned forthwith";
· Professor Ernst: "Bioresonance is not biologically plausible, not of proven effectiveness, potentially harmful and associated with exorbitant costs. I cannot recommend it for anyone or any purpose".
There are many proponents of so-called alternative medicine (SCAM) who advocate the use of high-dose vitamin D for the prevention or treatment of corona-virus infections. Considering that ethnic minorities are disproportionately affected with Covid-19 further research seems justified, especially as there is clear evidence that vitamin D deficiency is particularly common in these ethnic groups.
However, an international team of experts strongly caution against doses higher than the upper limit (4000 IU/day; 100 µg/day); and certainly of very high doses of vitamin D (in some reports, 10 000 IU/day (250 µg/day) of vitamin D are being promoted) unless under personal medical advice/clinical advice by a qualified health professional. Instead, they advocate the following lifestyle strategies for avoiding vitamin D deficiency and ensuring a healthy, balanced diet.
Supplementation with vitamin D according to Government guidelines (eg, 400 IU/day (10 µg/day) for the UK;7 600 IU/day (15 µg/day) for the USA (800 IU/day (20 µg/day) for >70 years) and Europe. These recommendations were established to ensure that 25OHD concentrations in the majority of the population are above 25 nmol/L (UK) in order to protect musculoskeletal health or above 30 nmol/L (USA) to minimise the risk of vitamin D deficiency (the USA recommendation was also established to optimise musculoskeletal health in the population using a 25OHD concentration of 50 nmol/L). Supplementation with vitamin D is particularly important during times of self-isolation associated with limited sunlight exposure. This is in line with the UK Scientific Advisory Committee on Nutrition (SACN) recommendations for vitamin D, and the US Institute of Medicine (IOM) recommendations for vitamin D, both of which were established under the assumption of minimal exposure to sunlight. Thus, re-emphasis of advice on safe sun exposure (below) and reinforcing government advice on supplements especially when sunlight exposure is low would further boost vitamin D status. The UK SACN, US IOM and EU European Food Safety Agency recommend that vitamin D intake (total from both foods and dietary supplements) should be limited to 4000 IU/day (100 µg/day) for adults, and there is broad international consensus that the general public should avoid higher dose supplements that risk total intake from all sources exceeding this level.
Consumption of a nutritionally balanced diet, for example, according to the UK Eatwell Guide and US Food Pyramid including vitamin D rich foods, that is, oily fish, red meat, egg yolk and fortified foods, such as breakfast cereals in the UK, as well as fortified milk in the USA and Canada.
Safe sunlight exposure to boost vitamin D status. Safe sunlight exposure will enable vitamin D production in skin from March through September in the UK, and at most northern latitudes. Dermal synthesis of vitamin D is most efficient with short, regular (daily) exposures when the sun is at its strongest (in the middle of the day). The efficiency of vitamin D synthesis declines well before the threshold for sunburn is reached but the desirable dose is skin-type dependent and so exposure times required differ for different skin types. For the UK about 10 min of exposure at around lunchtime, in-season appropriate clothing, can meet vitamin D needs for white-skinned people; this increases to about 25 min for those of skin type V (ie, South Asian, brown skin tones). What is key is to try to achieve the sunlight exposure without leaving home (eg, in the garden/balcony); and if that is not possible ensure that social distancing is maintained at all times. Increasing the unprotected skin area (skin not protected by clothing or sunscreen) will increase the vitamin D supply from skin while keeping exposure times short and sub-erythemal. Exposing as much skin as temperature and social comfort allow will maximise vitamin D supply through this route. For those of skin type V and VI (brown or black skin) the exposure requirements in UK sunlight are more challenging to achieve than for white-skinned people and oral vitamin D intake is especially important.
Appropriate diet and lifestyle measures, as emphasised by the WHO at this time, including adequate nutrition to protect the immune system.
Targeted nutritional advice, for example, for UK Military personnel as advised by the Defence Nutrition Advisory Service, with specific reference to COVID-19.
Vitamin D—advice for bone health. The Royal Osteoporosis Society provides specific guidelines on the management of vitamin D deficiency in adults with, or at risk of developing, bone disease.
In conclusion, the experts recommend appropriate RCTs to evaluate the effects of vitamin D supplementation on COVID-19 infections. Until there is more robust scientific evidence for vitamin D,  they strongly caution against the use of high vitamin D supplementation (greater than the upper limit of 4000 IU/day (100 µg/day)). Rather, they strongly endorse avoidance of vitamin D deficiency in the population (as per the six points above) and complete adherence to government's advice worldwide on the prevention of the spread of COVID-19.
I am sure that this will not stop self-appointed SCAM-experts to continue recommending mega-doses of vitamin D. Therefore it is perhaps worth reminding consumers that an excess of vitamin D will lead to a condition called hypervitaminosis D. It is characterised by the following symptoms:
Anorexia
Dehydration
Fatigue
Frequent urination
Irritability
Tinnitus
Dizziness
Disorientation
Confusion
Weight loss
Muscle weakness
Vomiting
Excessive thirst
High blood pressure
Arrhythmias
Passing large amounts of urine
It can lead to serious complication, including permanent kidney damage.
If you want to be able to edit your comment for five minutes after you first submit it, you will need to tick the box: "Save my name, email, and website in this browser for the next time I comment."