I like skeptics; they have taught me a lot, and I am thankful for it.
At the same time, they occasionally irritate me when they comment on so-called alternative medicine (SCAM).
Why? Because, when they comment on SCAM, they are not rarely wrong or at least not quite correct.
I am referring to the typical scenario where a skeptic discusses a form of SCAM and explains that there is no evidence on it. Such statements are almost invariably false. There is evidence on almost all forms of SCAM; it may not be positive but it exists. To make statements to the contrary is demonstrably wrong.
Let's assume that a skeptic discusses CUPPING (I am referring to an actual video that I recently watched). He explains its history, how it's done, that there is no plausible mode of action, and that there is NO evidence on it.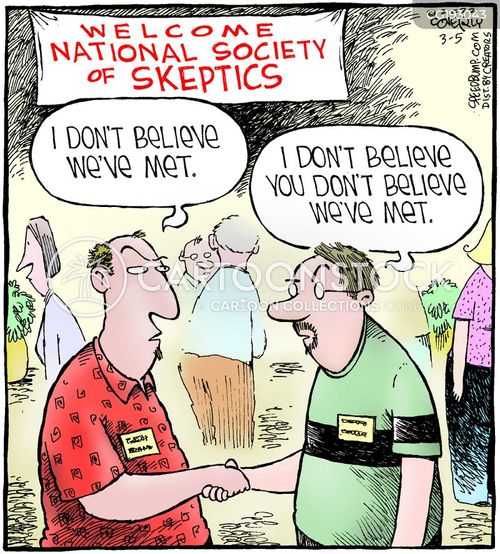 This is not correct!
In fact, there is a substantial body of evidence in terms of clinical trials and even systematic reviews (if you search this blog, you will find quite a bit; if you go on Medline, you'll find even more). And there is some evidence about cupping's possible mode of action.
Don't get me wrong:
I am not a fan of cupping,
in fact, cupping is merely an example – I could have chosen almost any other SCAM,
I am certainly not defending therapists who practice cupping,
the evidence is far from convincing.
All that I am trying to say is this:
When you comment on a SCAM (or anything else), it is worth checking the evidence. More often than not, you will then find that there is quite a lot of evidence. You might conclude that:
the evidence is poor quality,
the evidence is negative,
the evidence is suspect,
etc., etc.
So, please comment accordingly. Just saying THERE IS NO EVIDENCE is not just wrong, it is irritating, because it gives the SCAM promoters the occasion to rightly point out that skeptics are just badly informed. And that surely is worth preventing!
10 Responses to Where skeptics often go wrong when commenting on SCAM, and what should be done about it