Just when I thought I had seen all homeopathy has to offer, here comes this:
THE BRISTOL STOOL CHART AND CORRESPONDING HOMEOPATHIC REMEDIES!
"With mere examination of stool appearance, Homoeopathic remedy can easily be selected…."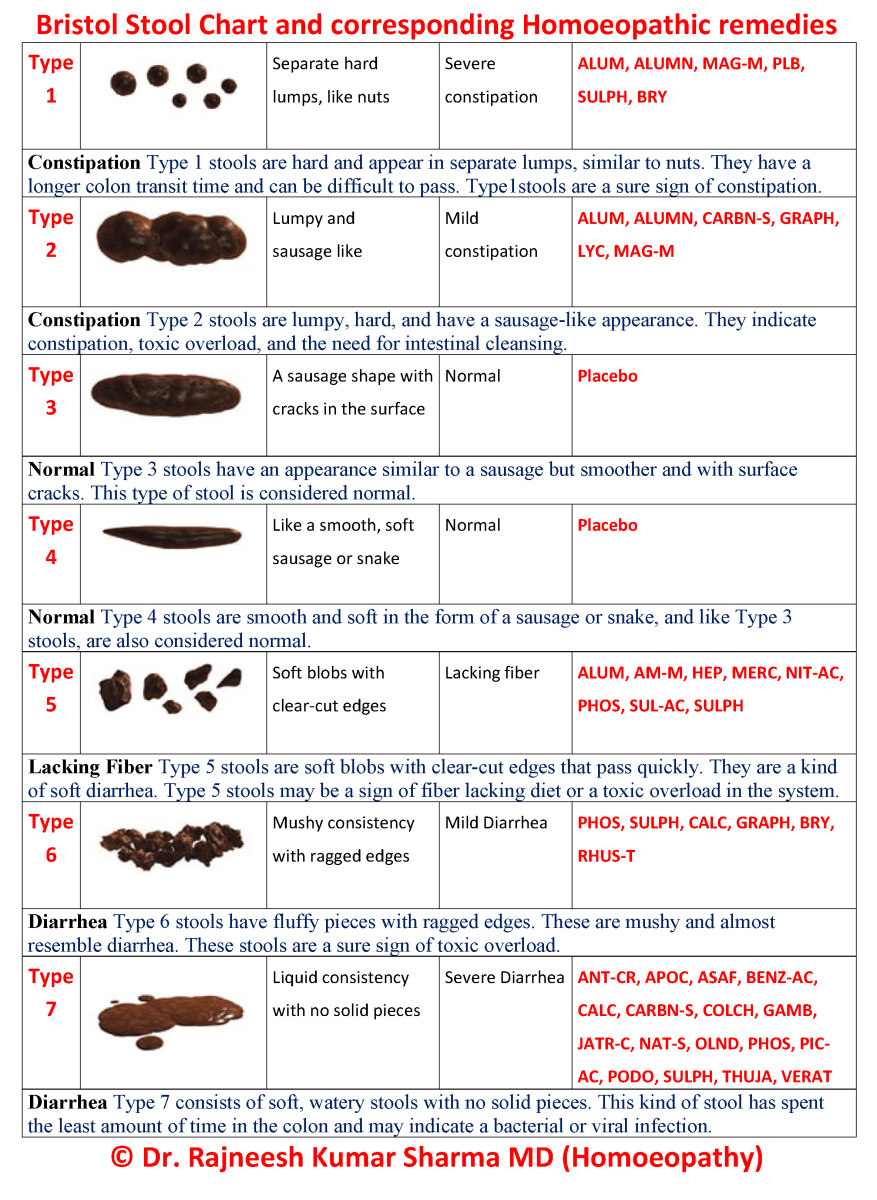 The chart was, according to Wikipedia, developed and proposed for the first time by Dr. Stephen Lewis and Dr. Ken Heaton at the University Department of Medicine, Bristol Royal Infirmary, it was suggested by the authors as a clinical assessment tool in 1997 in the journal Scandinavian Journal of Gastroenterology after a previous prospective study, conducted in 1992 on a sample of the population (838 men and 1,059 women), had shown an unexpected prevalence of defecation disorders related to the shape and type of stool. The authors of the former paper concluded that the form of the stool is a useful surrogate measure of colon transit time. That conclusion has since been challenged as having limited validity for Types 1 and 2; however, it remains in use as a research tool to evaluate the effectiveness of treatments for various diseases of the bowel, as well as a clinical communication aid.
Nobody had meant this chart to get in any way related to homeopathy. I congratulate Dr Sharma to have spotted the connection. Thanks to him, we all can now easily find which homeopathic remedies are the ones we need. The writing is not on the wall, it is in the loo! I think someone should inform the Karolinska Institute in Stockholm – this surely is Nobel Prize material!!!
12 Responses to Homeopathy made easy: THE BRISTOL STOOL CHART AND CORRESPONDING HOMEOPATHIC REMEDIES