ANDREW WAKEFIELD has been mentioned on this blog before (see here and here, for instance). He is, of course, the UK doctor who published false data about vaccination and autism in the Lancet, was struck off the medical register, and then moved to the US where he has become the darling of anti-vaxxers of all types, including Donald Trump, chiropractors and homeopaths. More recently, he seems to have become the star and guru of the growing cult opposing a vaccination against COVID-19, even before one has become available.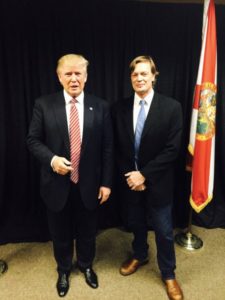 Already in March, Wakefield attended an anti-vaxx meeting and told those watching: "One of the main tenets of the marketing of mandatory vaccination has been fear. And never have we seen fear exploited in the way that we do now with the coronavirus infection."
Citing what he called 'unambiguous' evidence that the coronavirus is no more deadly than seasonal flu, and claiming that the pathogen's death toll had been greatly exaggerated, Wakefield more recently claimed that the crisis had led to 'a destruction of the economy, a destruction of people and families, and unprecedented violations of health freedom… and it's all based upon a fallacy'.
The disgraced ex-doctor noted that the COVID-19 pandemic is one big hoax: a cynical plot by pharmaceutical giants — aided by governments, scientists and the media — to force the world to be unnecessarily and dangerously vaccinated. Describing vaccines as 'intrinsically unsafe', ex-doctor Wakefield called on free-thinking people to refuse to be vaccinated against Covid-19 if and when a jab becomes available.
'We have to stand and fight,' the 63-year-old intoned. 'As Nelson Mandela said at his trial, there are ideals worth dying for . . . I don't want to get too dramatic, but better to die as a free man than live as a slave . . . We have to fight to preserve [our] freedom because it will be surely stripped from us in a very short space of time if we don't.'
Convincing his disciples that he was the victim of a conspiracy by the pharmaceutical industry, medical establishment and media, Wakefield now neatly argues that the same shadowy cabal are lying to the public about coronavirus. Having terrified one generation of parents — leading, some believe, to a spike in measles among children and a number of deaths in countries where a minority have promoted his claims — Wakefield is spreading fear and misinformation again.
And the anti-vaxxers are proving alarmingly successful. It has been estimated that around 60 million people subscribe to anti-vaxx propaganda. It is conceivable therefore that these science-deniers could seriously undermine efforts to tackle the current pandemic effectively.
368 Responses to Ex-doctor Andrew Wakefield: "Better to die as a free man than live as a slave" (and get vaccinated against Covid-19)