In staunch defiance of the evidence and common sense, Prince Charles has long defended homeopathy. Apparently, he not only uses it himself but also employs it for his animals. Claiming that his cattle don't know about placebo effects, he seems convinced it works better than a placebo. Homeopaths are naturally delighted to have his royal support, not least the ones from India where homeopathy has been hugely popular for many years.
From the beginning of the pandemic, many Indian enthusiasts have claimed that homeopathy can effectively prevent and treat COVID-19 infections. In parts of India, homeopathy was thus employed on a population basis in an attempt to prevent the spread of the disease. There were voices that warned of a disaster but the  Indian enthusiasm for homeopathy as an effective anti-COVID-19 therapy won the day.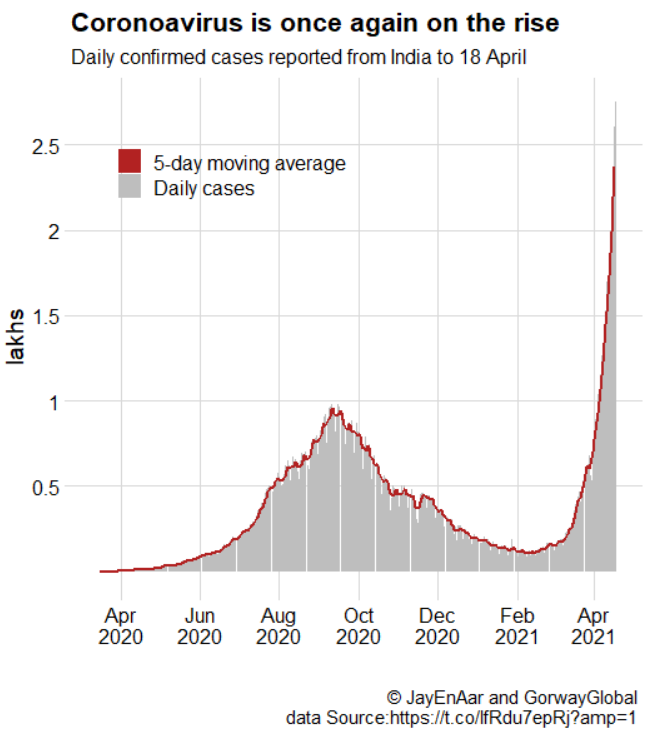 When Prince Charles fell ill with COVID-19, Indian officials did not hesitate to claim that his quick recovery was due to the homeopathic treatment he had received. Charles' officials denied this but in India, the story was reported widely and lent crucial support to the myth that homeopathy would provide a solution to the pandemic. Subsequently, Indian officials began to rely even more on the alleged power of homeopathy.
Today, the consequences of these actions are becoming tragically visible: With more than 15 million confirmed cases, India is experiencing a catastrophic tsunami of COVID-19 infections. Its healthcare system is close to collapse, and the high prevalence of the virus provides dangerously fertile grounds for the development of mutants. One does not need to be a clairvoyant to predict that, in turn, these will cause problems on a global basis.
Why am I telling you all this?
I think this depressing sequence of events shows in exemplary fashion what damage ill-informed VIP support for an ineffective therapy can do. Many people tend to feel that Charles' passion for homeopathy might perhaps be laughable but is essentially harmless. I beg to differ. I am not saying that Charles instructed Indian officials to employ homeopathy the way they did. I am even emphasizing that Charles' officials denied that homeopathy had anything to do with his speedy recovery after his illness. But I am saying that Charles' life-long promotion of homeopathy combined with his quick recovery motivated Indian officials, even more, to ignore the evidence and decide to heavily rely on homeopathy.
This decision has cost uncounted lives and will cause many more in the near future. I submit that the seemingly harmless promotion of unproven or disproven treatments such as homeopathy can be a deadly dangerous game indeed.
13 Responses to Homeopathy, COVID, India and Prince Charles: not a good mixture!