On Twitter, I recently found this remarkable advertisement: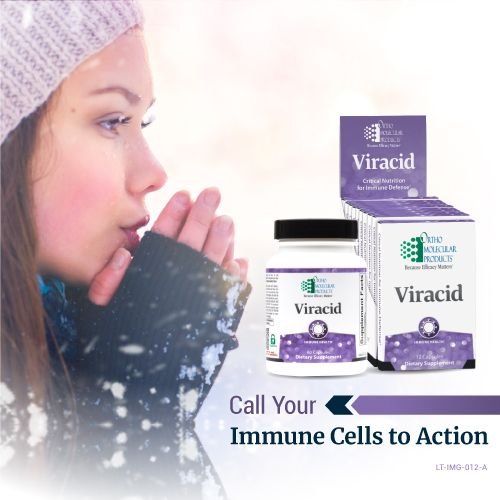 Naturally, it interested me. The implication seemed to be that we can boost our immune system and thus protect ourselves from colds, the flu and other infections by using this supplement. With the flu season approaching, this might be important. On the other hand, the supplement might be unsafe for many other patients. As I had done a bit of research in this area, I needed to know more.
According to the manufacturer's information sheet, Viracid
Provides Support for Immune Challenges
Strengthens Immune Function
Maintains Normal Inflammatory Balance
The manufacurer furthermore states the following:
Our body's immune system is a complex and dynamic defense system that comes to our rescue at the first sign of exposure to an outside invader. The dynamic nature of the immune system means that all factors that affect health need to be addressed in order for it to function at peak performance. The immune system is very sensitive to nutrient deficiencies. While vitamin deficiencies can compromise the immune system, consuming immune enhancing nutrients and botanicals can support and strengthen your body's immune response. Viracid's synergistic formula significantly boosts immune cell function including antibody response, natural killer (NK) cell activity, thymus hormone secretions, and T-cell activation. Viracid also helps soothe throat irritations and nasal secretions, and maintains normal inflammatory balance by increasing antioxidant levels throughout the body.
This sounds impressive. Viracid could thus play an important role in keeping us healthy. It could also be contra-indicated to lots of patients who suffer from autoimmune and other conditions. In any case, it is worth having a closer look at this dietary supplement. The ingredients of the product include:
Vitamin A,
Vitamin C,
Vitamin B12,
Pantothenic Acid,
Zinc,
L-Lysine Hydrochloride,
Echinacea purpurea Extract,
Acerola Fruit,
Andrographis paniculata,
European Elder,
Berry Extract,
Astragalus membranaceus Root Extract
Next, I conducted several literature searches. Here is what I did NOT find:
any clinical trial of Viracid,
any indication that its ingredients work synergistically,
any proof of Viracid inducing an antibody response,
or enhancing natural killer (NK) cell activity,
or thymus hormone secretions,
or T-cell activation,
or soothing throat irritations,
or controlling nasal secretions,
or maintaining normal inflammatory balance,
any mention of contra-indications,
any reliable information about the risks of taking Viracid.
There are, of course, two explanations for this void of information. Either I did not search well enough, or the claims that are being made for Viracid by the manufacturer are unsubstantiated and therefore bogus.
Which of the two explanations apply?
Please, someone – preferably the manufacturer – tell me.
28 Responses to Viracid: boosting the immune system or the manufacturer's profit?