quackery
Canadian naturopaths are reported to be under investigation for practising and promoting 'CEASE'. It might be worth therefore, to explain what this treatment amounts to.
The name 'CEASE' is the abbreviation of Complete Elimination of Autistic Spectrum Expression. Here are 7 points that are, I think, relevant:
CEASE therapy was developed by Dr Tinus Smits (1946-2010) in the Netherlands. Smits had practised as a lay-homeopath for many years before he decided to study medicine.
Smits became convinced that autism is caused by a child's exposure to an accumulation of toxic substances and published several books about his theory.
In his experience (as far as I can see, Smits never published a single scientific paper in the peer-reviewed literature) autism is caused by an accumulation of different toxins. About 70% is due to vaccines, 25% to toxic medication and other toxic substances, 5% to some diseases.
According to the 'like cures like' principle of homeopathy, Smits claimed that autism must be cured by applying homeopathic doses of the substances which caused autism. Step by step all assumed causative factors (vaccines, regular medication, environmental toxic exposures, effects of illness, etc.) are detoxified with the homeopathically prepared substances that has been administered prior to the onset of autism. Smits and his followers believe that this procedure clears out the "energetic field of the patient from the imprint of toxic substances or diseases".
One problem with this concept is that it flies in the face of science. There is no reason to believe that autism is caused by the exposure to toxins. In fact, CEASE turns out to be a layered monster of bogus assumption. The first layer is a false theory of the pathogenesis of autism; the second is the 'like cures like' myth of homeopathy; the third is the notion that 'potentisation' (dilution for you and me) renders substances not less but more potent; the fourth is the nonsensical concept of detoxification.
Another, perhaps even more important problem is that there is no evidence that the CEASE therapy is clinically effective.
Despite all this, many homeopaths and naturopaths have enthusiastically adopted the CEASE therapy, and some have discovered that there is money in running courses and awarding diplomas. Alerted to this abuse by concerned consumers, the UK Professional Standards Authority recently forced the UK 'Society of Homeopaths' to issue a statement saying: A number of Society members have been trained in CEASE and make reference to it in their marketing. While this is acceptable, members should be aware the title, meaning 'Complete Elimination of Autistic Spectrum Expression' is misleading. RSHoms must not suggest that they are capable of a complete cure of autism as this would be unethical and in breach of the Code of Ethics. The Society does not endorse any aspects of CEASE therapy contrary to NHS guidance and nor should RSHoms. In particular on vaccination, homeopathic prophylaxis, and the use of dietary supplements. It is beyond standard homeopathic practice to provide advice on the use of supplements and therefore any guidance given should be in line with the NHS Guidelines. The Society expects its members to comply with its Code of Ethics and statements on vaccination and homeopathic prophylaxis at all times, and any breaches may be treated as disciplinary matters. In order to ensure patient safety and In line with our guidelines, we will check the websites and marketing of all our members on a regular basis to ensure they are adhering to this statement. (Personally I find it astonishing that the SoH seems to declare CEASE 'acceptable'.)
PS
In case you are interested to consider the arguments from a proponent (one of the Canadian naturopaths who are currently under investigation for practising CEASE), read this article: https://www.drzimmermann.org/blog-vaccines-homeopathy-autism-cease-therapy/cease-therapy-misconceptions-and-truths
Once upon a time, the University of Exeter prided itself of having the '1st chair in complementary medicine' in the country. That was in 1993, when I was appointed to that position. I then recruited a team of motivated researchers, and we soon managed to become the world's leading research group in our field. Together, we published more papers on alternative medicine in the peer reviewed medical literature than any other team before or since, and we managed to get an international reputation for high-quality critical assessments of alternative medicine. Unfortunately, not all people were happy; some even seemed to be distinctly unhappy because few of our findings were as they had hoped.
In 2012/13, I retired under circumstances that, I am afraid, were not to the credit or integrity of my peers (the full and rather sad story has been told in my memoir). Since then, I have the status of Emeritus Professor; in that role, I give occasional lectures, publish about one book per year, run this blog, and generally enjoy life. There is not much that can bother me these days…
…at least, this is what I thought until I saw this announcement by Exeter University.
It informed me that the University of Exeter has decided to "offer a range of complementary therapies at a discounted rate to Staff at both Streatham and St Lukes Campus."
Treatments are not cheap but members will receive the following reductions:
60 minutes + treatments £5.00 discount
45 minute treatments £4.00 discount
30 minute treatments £3.00 discount.
You want to know which therapies precisely are on offer?
Here is a selection of the treatments they are providing:
Hot Stone Back Massage
Reflexology
Pregnancy Massage
Indian Head Massage
Acupressure points
Yoga movements
Somatic movements
Chi  Qong
Nutrition based Ayurvedic system of health
Tai Yoga massage
Impressive?
Yes, most impressive – particularly as none of the therapies listed above are supported by anything that looks remotely like good evidence!
So, has my University gone raving mad?
Have they joined the legion of charlatans promoting nonsense?
Do they perhaps want to score even more brownie-points with HRH, the Prince of Wales?
One would assume so … but wait … they added a disclaimer to their announcement:
Whilst the University is pleased to welcome complementary practitioners to the campus and support greater access to a range of wellbeing services, we are not in a position to actively condone the effectiveness of such treatments. However, Reed Mews Wellbeing Centre wants to promote choice and encourage individuals to make informed decisions regarding the management of their health needs.
AHHH – I AM SO PLEASED – THAT'S ALRIGHT THEN!
'HELLO' is, of course, a most reliable source of information when it comes to healthcare (and other subjects as well, I am sure). Therefore, I was thrilled to read their report on Meghan Markle's list of supplements which, 'HELLO' claim, she takes for "calming any stress or nerves ahead of the royal wedding on 19 May." The list includes the following:
Magnesium,
Vitamin B-12,
Multivitamins,
'Cortisol Manager' (30 tablets cost US$ 65)
Ashwagandha.
Not only does 'HELLO' provide us with this most fascinating list, it tells us also what exactly these supplements are best used for:
Magnesium helps to keep blood pressure normal, increase energy, relieves muscle aches and spasms, and calms nerves, all of which will be beneficial to Meghan. Meanwhile, B12 drops will ensure Meghan doesn't become deficient in the vitamin due to her diet, which is largely plant-based and contains very little animal products, which are one of the main sources of B12.
A multivitamin will provide Meghan with her recommended daily intake of various vitamins and minerals, while Cortisol Manager is a "stress hormone stabiliser", which is designed to support the body's natural rise and fall of cortisol, helping promote feelings of relaxation and aid better sleep. The supplement contains L-Theanine, Magnolia, Epimedium and Ashwagandha – although Meghan said she sometimes takes additional doses of the herb, likely at periods of high stress.
Ashwagandha is a herb that helps to moderate the body's response to stress, bringing inner calm and also boosting energy. The supplement comes from the root of the ashwagandha plant and can be taken in tablet form…
I hope I don't spoil the Royal wedding if I run a quick reality check on these supplements. Assuming she is generally healthy (she certainly looks it), and now being aware that Meghan eats a mostly plant-based diet, here are the most likely benefits of the above-listed supplements/ingredients:
Magnesium: NONE
Vitamin B-12: DEBATABLE
Multivitamins: NONE
L-Theanine: NONE
Magnolia: NONE
Epimedium: NONE
Ashwagandha: NONE
Personally, I find Ashwagandha the most intriguing of all the listed ingredients, not least because Meghan said she sometimes takes additional doses of the herb. Why might that be? There is very little reliable research on this (or any of the other above-listed) remedy; but I found one placebo-controlled study which concluded that Ashwagandha "may improve sexual function in healthy women".
Before my readers now rush out in droves to the next health food shop, I should issue a stern warning: the trial was flimsy and the results lack independent confirmation.
PS
She also seems to have a weakness for homeopathy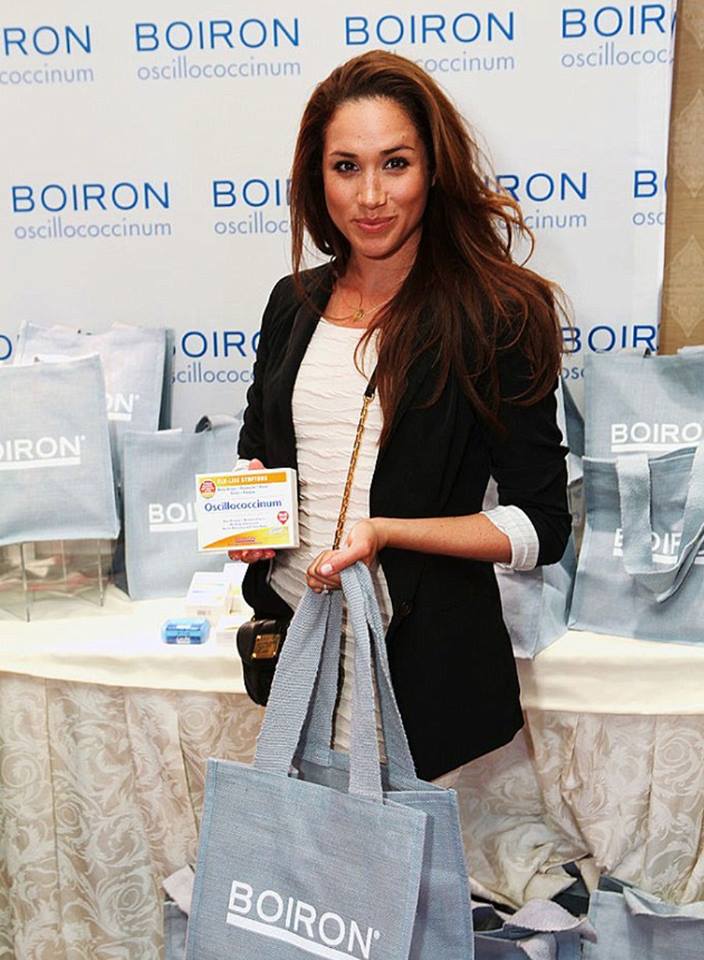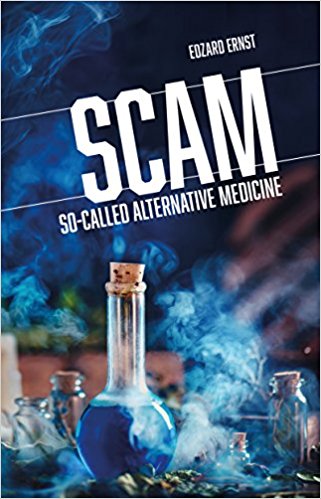 Regular readers of this blog will find plenty of things that are familiar to them in my new book 'SCAM'. Many of the thoughts in there were originally conceived on this blog; and quite a few ideas might even be inspired by your comments. In this way, SCAM can be seen as a big 'thank you' to all of my readers.
SCAM, of course, stands for 'So-Called Alternative Medicine' which might be the name best suited to my field of research. In the book, I explain why I chose this terminology:
Why do I call it SCAM? Why not just 'alternative medicine' or one of the many other possible names for it? … Mainly because, whatever it is, it is it is not an alternative:
if a therapy does not work, it cannot be an alternative to medicine;
if a therapy does work, it does not belong to alternative medicine but to medicine.
Therefore, I think, that so-called alternative medicine or SCAM is not a bad term to use.
I would be lying to you, if I said I did not want you all to buy my new book – which author does not want people to purchase his product? So, to entice you to do exactly that (and while you are at it, get one for your sister, cousin, grandma, etc. as well), here are two tiny snippets from 'SCAM', the preface and the postscript:
PREFACE
I should perhaps start with a warning: this book might unsettle you. If you are a true believer in so-called alternative medicine (SCAM), you may find the things I am about to tell you disturbing. My book was not written for true believers. In my experience, they often are emotionally or intellectually unable to rationalise and to change their minds. Any attempt at opening their eyes and making them think critically might therefore be a waste of time.
This book was written for everyone who has an interest in SCAM and is open to consider the evidence. Yet it is not a guide-book that tells you which SCAM can be employed what condition. It is a compilation of 50 essays about SCAM in more general terms. I ordered them loosely under seven headings and have tried to write them in such a way that they can be read independently. This necessitated a certain amount of repetition of crucial themes which, I hope, is forgivable. My main aim in publishing this book is to stimulate your ability to think critically about healthcare in general and, of course, about SCAM in particular.
The book is based on my 25 years of research in SCAM. It quotes numerous investigations by my team and by other researchers. It also discusses many recently published examples of pseudo-science, misleading information and unethical SCAM-promotion. The text avoids technical language and should be easily understood by anyone. The 'glossary' at the end of the book provides additional explanations of more complex issues and terminology. Throughout the book, I use hints of irony, touches of sarcasm, and sometimes even a degree of exaggeration. This makes certain points clearer and might even make you smile from time to time…
POSTSCRIPT
Some people say that I am fighting a losing battle and insist that SCAM cannot be defeated. It will be around for ever, they say.
I quite agree with the latter parts of this statement. Humans seem to need some degree of irrationality in their lives, and SCAM certainly offers plenty of that. Moreover, conventional medicine is never going be totally perfect. Therefore, disgruntled consumers will always search elsewhere, and many of them will then find SCAM.
However, I disagree with the first part of the above assumption: I did not write this book with the aim of fighting a battle against SCAM. I can even see several positive sides of SCAM. For instance, the current SCAM-boom might finally force conventional healthcare professionals to remember that time, compassion and empathy are some of their core values which cannot be delegated to others. Whatever the current popularity signifies, it is a poignant criticism of what is going on in conventional healthcare – and we would be ill-advised to ignore this criticism.
In the preface, I stated that my main aim in publishing this book was to stimulate my readers' ability to think critically about SCAM and healthcare generally. My book is therefore not a text against but as a plea for something. If reading it has, in fact, made some of my readers a little less gullible, it … could improve both their health and their bank balance.
The above advertisement, apparently from the German woman's magazine 'Brigitte', came to me via Twitter. Naturally, I thought someone had made a joke. Just to be sure, I quickly conducted a simple search for 'astro-homeopathy' and found numerous articles which collectively made my theory most unlikely.
Yes, there are people out there who advocate astro-homeopathy. This website, for instance informs us that:
Astro homeopathy is based on a very unique idea of relating homeopathy with astrology. Many people follow the astrohomeopathy principles and lead a healthy life. You can also try astro homeopathy healing methods so that you can lead a life free from health hazards and fitness problems.
Astrology and homeopathy are bridged in astro homeopathy. An astrohomeopathy reading for you finds out your sun sign and the body parts related to your sign of the zodiac, and tells you the health problems you have the possibility to suffer from (if, of course, there is any). In addition, you also come to know the homeopathic remedies for the health problems.
Being aware of the possible health problems is an advantage. If you want to know your astrohomeopathy profile, you can get an astrology homeopathy test. You can plan your diet, habits and lifestyle according to your astro homeopathy report. You can also use the astro homeopathy remedies, if anything is suggested in your astrology homeopathy test…
Another website is even more revealing:
… In Astrohomoeopathy, which is a beautiful blend of Astrology and Homoeopathy, the horoscope serves as an invaluable diagnostic tool to provide a unique insight into the patient's mental, emotional and physical makeup, which is indicated by the placement of planets in various signs and houses at the time of birth.
Each planet and its sign have certain characteristics, which may be weak or strong, depending on their placement in the horoscope. By matching these characteristics of the planets and their signs with the symptoms of Homoeopathic remedies, it is possible to connect them in order to select the right medicine.
By knowing the characteristic of houses and planets in ones horoscope, one can determine the key features and disposition of patient, the most important characteristics/features in the chart and the remedies to be covered.
After a complete case study, the physician comes to a group of remedies with the Horoscope which helps to distinguish these medicines by considering the key points.
From a Horoscope one can also understand how strong is the constitution by knowing the condition of his Ascendant and its Lord which will explained further with examples.The main keys to health are the state of Ascendant, its Lord and strength of malefic in the chart. I wouldn't go in detail with regard to Astrology basics as one can learn the basic principals from a range of Astrology books available.
My outlook would be as to how to correlate Homoeopathy and Astrology and use it as a important diagnostic tool to differentiate various remedies when indicated in a patient so to come close to constitutional similitude to cure the patient in shortest possible time…
A third article concluded: Homeopathy, astrology and psychology are two of the most fascinating humanistic disciplines. They can be an invaluable combination. For finding the simillimum, astrology is not needed every time, yet it remains in our toolbox for when needed and as a constant support.
It seems that Einstein (as reported by my late friend Gustav Born) was wrong when he stated that: "If one were to lock up 10 very clever people in a room and told them they were only allowed out once they had come up with the most stupid idea conceivable, they would soon come up with homeopathy."
The 10 very clever people would have had to come up with astro-homeopathy!
As you know, my ambition is to cover all (or at least most) alternative methods on this blog _ by no means an easy task because there is a sheer endless list of treatments and a sizable one of diagnostic techniques. One intervention that we have not yet discussed is ZERO BALANCING.
What is it?
This website explains it fairly well:
Developed by Fritz Smith, MD in the early 1970s, Zero Balancing is a powerful body-mind therapy that uses skilled touch to address the relationship between energy and structures of the body. Following a protocol that typically lasts 30 to 45 minutes,  the practitioner uses finger pressure and gentle traction on areas of tension in the bones, joints and soft tissue to create fulcrums, or points of balance, around which the body can relax and reorganize. Zero Balancing focuses primarily on key joints of our skeleton that conduct and balance forces of gravity, posture and movement. By addressing the deepest and densest tissues of the body along with soft tissue and energy fields, Zero Balancing helps to clear blocks in the body's energy flow, amplify vitality and contribute to better postural alignment. A Zero Balancing session leaves you with a wonderful feeling of inner harmony and organization.
Did I just say 'fairly well'? I retract this statement. Zero Balancing turns out to be one of the more nebulous alternative treatments.
The therapy might be defined by lots of nonsensical terminology, but that does not necessarily mean it is rubbish. Judging from the claims made for Zero Balancing, it might even be a most useful therapy. Here are just some of the claims frequently made for zero balancing:
Increases feelings of health and well-being
Releases stress and improves the flow of energy in our bodies
Reduces pain and discomfort
Enhances stability, balance and freedom
Amplifies the sense of connection, peace and happiness
Releases mental, emotional and physical tension
Supports us through transitions and transformations
Improves quality of life and increases capacity for enjoyment
These claims are testable, and we must, of course, ask by what evidence they are being supported. I did a quick Medline-search to find out.
And the result?
Zero!
… now the rather odd name of the treatment begins to make sense: ZERO BALANCING, ZERO EVIDENCE.
We recently discussed the deplorable case of Larry Nassar and the fact that the 'American Osteopathic Association' stated that intravaginal manipulations are indeed an approved osteopathic treatment. At the time, I thought this was a shocking claim. So, imagine my surprise when I was alerted to a German trial of osteopathic intravaginal manipulations.
Here is the full and unaltered abstract of the study:
Introduction: 50 to 80% of pregnant women suffer from low back pain (LBP) or pelvic pain (Sabino und Grauer, 2008). There is evidence for the effectiveness of manual therapy like osteopathy, chiropractic and physiotherapy in pregnant women with LBP or pelvic pain (Liccardione et al., 2010). Anatomical, functional and neural connections support the relationship between intrapelvic dysfunctions and lumbar and pelvic pain (Kanakaris et al., 2011). Strain, pressure and stretch of visceral and parietal peritoneum, bladder, urethra, rectum and fascial tissue can result in pain and secondary in muscle spasm. Visceral mobility, especially of the uterus and rectum, can induce tension on the inferior hypogastric plexus, which may influence its function. Thus, stretching the broad ligament of the uterus and the intrapelvic fascia tissue during pregnancy can reinforce the influence of the inferior hypogastric plexus. Based on above facts an additional intravaginal treatment seems to be a considerable approach in the treatment of low back pain in pregnant women.
Objective: The purpose of this study was to compare the effect of osteopathic treatment including intravaginal techniques versus osteopathic treatment only in females with pregnancy-related low back pain.
Methods: Design: The study was performed as a randomized controlled trial. The participants were randomized by drawing lots, either into the intervention group including osteopathic and additional intravaginal treatment (IV) or a control group with osteopathic treatment only (OI). Setting: Medical practice in south of Germany.
Participants 46 patients were recruited between the 30th and 36th week of pregnancy suffering from low back pain.
Intervention Both groups received three treatments within a period of three weeks. Both groups were treated with visceral, mobilization, and myofascial techniques in the cervical, thoracic and lumbar spine, the pelvic and the abdominal region (American Osteopathic Association Guidelines, 2010). The IV group received an additional treatment with intravaginal techniques in supine position. This included myofascial techniques of the M. levator ani and the internal obturator muscles, the vaginal tissue, the pubovesical and uterosacral ligaments as well as the inferior hypogastric plexus.
Main outcome measures As primary outcome the back pain intensity was measured by Visual Analogue Scale (VAS). Secondary outcome was the disability index assessed by Oswestry-Low-Back-Pain-Disability-Index (ODI), and Pregnancy-Mobility-Index (PMI).
Results: 46 participants were randomly assigned into the intervention group (IV; n = 23; age: 29.0 ±4.8 years; height: 170.1 ±5.8 cm; weight: 64.2 ±10.3 kg; BMI: 21.9 ±2.6 kg/m2) and the control group (OI; n = 23; age: 32.0 ±3.9 years; height: 168.1 ±3.5 cm; weight: 62.3 ±7.9 kg; BMI: 22.1 ±3.2 kg/m2). Data from 42 patients were included in the final analyses (IV: n=20; OI: n=22), whereas four patients dropped out due to general pregnancy complications. Back pain intensity (VAS) changed significantly in both groups: in the intervention group (IV) from 59.8 ±14.8 to 19.6 ±8.4 (p<0.05) and in the control group (OI) from 57.4 ±11.3 to 24.7 ±12.8. The difference between groups of 7.5 (95%CI: -16.3 to 1.3) failed to demonstrate statistical significance (p=0.93). Pregnancy-Mobility-Index (PMI) changed significantly in both groups, too. IV group: from 33.4 ±8.9 to 29.6 ±6.6 (p<0.05), control group (OI): from 36.3 ±5.2 to 29.7 ±6.8. The difference between groups of 2.6 (95%CI: -5.9 to 0.6) was not statistically significant (p=0.109). Oswestry-Low-Back-Pain-Disability-Index (ODI) changed significantly in the intervention group (IV) from 15.1 ±7.8 to 9.2 ±3.6 (p<0.05) and also significantly in the control group (OI) from 13.8 ±4.9 to 9.2 ±3.0. Between-groups difference of 1.3 (95%CI: -1.5 to 4.1) was not statistically significant (p=0.357).
Conclusions: In this sample a series of osteopathic treatments showed significant effects in reducing pain and increasing the lumbar range of motion in pregnant women with low back pain. Both groups attained clinically significant improvement in functional disability, activity and quality of life. Furthermore, no benefit of additional intravaginal treatment was observed.
END OF QUOTE
My first thoughts after reading this were: how on earth did the investigators get this past an ethics committee? It cannot be ethical, in my view, to allow osteopaths (in Germany, they have no relevant training to speak of) to manipulate women intravaginally. How deluded must an osteopath be to plan and conduct such a trial? What were the patients told before giving informed consent? Surely not the truth!
My second thoughts were about the scientific validity of this study: the hypothesis which this trial claims to be testing is a far-fetched extrapolation, to put it mildly; in fact, it is not a hypothesis, it's a very daft idea. The control-intervention is inadequate in that it cannot control for the (probably large) placebo effects of intravaginal manipulations. The observed outcomes are based on within-group comparisons and are therefore most likely unrelated to the treatments applied. The conclusion is as barmy as it gets; a proper conclusion should clearly and openly state that the results did not show any effects of the intravaginal manipulations.
In summary, this is a breathtakingly idiotic trial, and everyone involved in it (ethics committee, funding body, investigators, statistician, reviewers, journal editor) should be deeply ashamed and apologise to the poor women who were abused in a most deplorable fashion.
Amongst all the implausible treatments to be found under the umbrella of 'alternative medicine', Reiki might be one of the worst, i. e. least plausible and outright bizarre (see for instance here, here and here). But this has never stopped enthusiasts from playing scientists and conducting some more pseudo-science.
This new study examined the immediate symptom relief from a single reiki or massage session in a hospitalized population at a rural academic medical centre. It was designed as a retrospective analysis of prospectively collected data on demographic, clinical, process, and quality of life for hospitalized patients receiving massage therapy or reiki. Hospitalized patients requesting or referred to the healing arts team received either a massage or reiki session and completed pre- and post-therapy symptom questionnaires. Differences between pre- and post-sessions in pain, nausea, fatigue, anxiety, depression, and overall well-being were recorded using an 11-point Likert scale.
Patients reported symptom relief with both reiki and massage therapy. Reiki improved fatigue and anxiety  more than massage. Pain, nausea, depression, and well being changes were not different between reiki and massage encounters. Immediate symptom relief was similar for cancer and non-cancer patients for both reiki and massage therapy and did not vary based on age, gender, length of session, and baseline symptoms.
The authors concluded that reiki and massage clinically provide similar improvements in pain, nausea, fatigue, anxiety, depression, and overall well-being while reiki improved fatigue and anxiety more than massage therapy in a heterogeneous hospitalized patient population. Controlled trials should be considered to validate the data.
Don't I just adore this little addendum to the conclusions, "controlled trials should be considered to validate the data" ?
The thing is, there is nothing to validate here!
The outcomes are not due to the specific effects of Reiki or massage; they are almost certainly caused by:
the extra attention,
the expectation of patients,
the verbal or non-verbal suggestions of the therapists,
the regression towards the mean,
the natural history of the condition,
the concomitant therapies administered in parallel,
the placebo effect,
social desirability.
Such pseudo-research only can only serve one purpose: to mislead (some of) us into thinking that treatments such as Reiki might work.
What journal would be so utterly devoid of critical analysis to publish such unethical nonsense?
Ahh … it's our old friend the Journal of Alternative and Complementary Medicine
Say no more!
I hear this argument so regularly that it might be worth analysing it (yet again) a bit closer.
It is used with the deepest of convictions by proponents of all sorts of quackery who point out that science does not know or explain everything – and certainly not their (very special) therapy. Science is just not sophisticated enough, they say; in fact, a few years ago, it could not even explain how Aspirin works. And just like Aspirin, their very special therapy – let's call it energy healing (EH) for the sake of this post – does definitely and evidently work. There even is ample proof:
Patients get better after using EH, and surely patients don't lie.
Patients pay for EH, and who would pay for something that does not work?
EH has survived hundreds of years, and ineffective therapies don't.
EH practitioners have tons of experience and therefore know best.
They are respected by very important people and organisations.
EH is even reimbursed by some insurance companies.
You have all heard the argument, I'm sure.
How to respond?
The 'proofs' listed above are simply fallacies; as such they do not need more detailed discussions, I hope.
But how can we refute the notion that science is not yet sufficiently advanced to explain EH?
The simplest approach might be to explain that science has already tested EH and found it to be ineffective. There really is nothing more to say. And the often-quoted example of Aspirin does clearly not wash. True, a few decades ago, we did not know how it worked. But we always knew that it worked because we conducted clinical trials, and they generated positive results. These findings we the main reasons why scientists wanted to find out how it works, and eventually they did (and even got a Nobel Prize for it). Had the clinical trials not shown effectiveness, nobody would have been interested in alleged mechanisms of action.
With EH, things are different. Rigorous clinical trials of EH have been conducted, and the totality of this evidence fails to show that EH works. Therefore, chasing after a mechanism of action would be silly and wasteful. It's true, science cannot explain EH, but this is not because it is not yet sophisticated enough; it is because there is nothing to explain. EH has been disproven, and waffling about 'science is not yet able to explain it' is either a deliberate lie or a serious delusion.
So far so good. But what if EH had not been submitted to clinical trials?
In such cases, the above line of argument would not work very well.
For instance, as far as I know, there is not a single rigorous clinical trial of crystal healing (CH). Does that mean that perhaps CH-proponents are correct when claiming that it does evidently work and science simply cannot yet understand how?
No, I don't think so.
Like most of the untested alternative therapies, CH is not based on plausible assumptions. In fact, the implausibility of the underlying assumptions is the reason why such treatments have not and probably never will be submitted to rigorous clinical trials. Why should anyone waste his time and our money running expensive tests on something that is so extremely unlikely? Arguably doing so would even be unethical.
With highly implausible therapies we need no trials, and we do not need to fear that science is not yet sufficiently advance to explain them. In fact, science is sufficiently advanced to be certain that there can be no explanation that is in line with the known laws of nature.
Sadly, some truly deluded fans of CH might still not be satisfied and respond to our reasoning that we need a 'paradigm shift'. They might say that science cannot explain CH because it is stuck in the straightjacket of an obsolete paradigm which does not cater for phenomena like CH.
Yet this last and desperate attempt of the fanatics is not a logical refuge. Paradigm shifts are not required because some quack thinks so, they are needed only if data have been emerging that cannot possibly be explained within the current paradigm. But this is never the case in alternative medicine. We can explain all the experience of advocates, positive results of researchers and 'miracle' cures of patients that are being reported. We know that the experiences are real, but are sure that their explanations of the experience are false. They are not due to the treatment per se but to other phenomena such as placebo effects, natural history, regression towards the mean, spontaneous recovery, etc.
So, whichever way we turn things, and whichever way enthusiasts of alternative therapies twist them, their argument that 'SCIENCE IS NOT YET ABLE TO EXPLAIN' is simply wrong.
The UK 'COLLEGE OF MEDICINE' has recently (and very quietly) renamed itself; it now is THE COLLEGE OF MEDICINE AND INTEGRATED HEALTH (COMIH). This takes it closer to its original intentions of being the successor of the PRINCE OF WALES FOUNDATION FOR INTEGRATED MEDICINE (PWFIM), the organisation that had to be shut down amidst charges of fraud and money-laundering. Originally, the name of COMIH was to be COLLEGE OF INTEGRATED HEALTH (as opposed to disintegrated health?, I asked myself at the time).
Under the leadership of Dr Michael Dixon, OBE (who also led the PWFIM into its demise), the COMIH pursues all sots of activities. One of them seems to be publishing 'cutting-edge' articles.
A recent and superb example is on the fascinating subject of 'holistic dentistry':
START OF QUOTE
Professor Sonia Williams … explores how integrated oral health needs to consider the whole body, not just the dentition…
Complementary and alternative approaches can also be considered as complementary to 'mainstream' care, with varying levels of evidence cited for their benefit.
Dental hypnosis (British Society of Medical and Dental Hypnosis) can help support patients including those with dental phobia or help to reduce pain experience during treatment.
Acupuncture in dentistry (British Society of Dental Acupuncture) can, for instance, assist with pain relief and allay the tendency to vomit during dental care.  There is also a British Homeopathic Dental Association.
For the UK Faculty of General Dental Practitioners, holistic dentistry refers to strengthening the link between general and oral health.
For some others, the term also represents an 'alternative' form of dentistry, which may concern itself with the avoidance and elimination of 'toxic' filling materials, perceived potential harm from fluoride and root canal treatments and with treating dental malocclusion to put patients back in 'balance'.
In the USA, there is a Holistic Dental Association, while in the UK, there is the British Society for Mercury-free Dentistry. Unfortunately the evidence base for many of these procedures is weak.
Nevertheless, pressure to avoid mercury in dental restorative materials is becoming mainstream.
In summary, integrated health and care in dentistry can mean different things to different people. The weight of evidence supports the contention that the mouth is an integral part of the body and that attention to the one without taking account of the other can have adverse consequences.
END OF QUOTE
Do I get this right? 'Holistic dentistry' in the UK means the recognition that my mouth belongs to my body, and the adoption of a few dubious treatments with w 'weak' evidence base?
Well, isn't this just great? I had no idea that my mouth belongs to my body. And clearly the non-holistic dentists in the UK are oblivious to this fact as well. I am sooooooo glad we got this cleared up.
Thanks COMIH!!!
And what about the alternative treatments used by holistic dentists?
The British Society of Medical and Dental Hypnosis (Scotland) inform us on their website that a trained medical and dental hypnotherapists can help you to deal with a large variety of challenges that you face in your everyday life e.g.
| | |
| --- | --- |
| Asthma | Migraines |
| Anxiety & Stress | Smoking Cessation |
| Dental Problems | Insomnia |
| Weight Problems | Psychosexual Disorders |
| Depression | Pain Management |
| Irritable Bowel |  And many other conditions |
I hasten to add that, for most of these conditions, the evidence fails to support the claims.
The British Society of Dental Acupuncture claim on their website that the typical conditions that may be helped by acupuncture are:
TMJ (jaw joint) problems
Facial pain
Muscle spasm in the head and neck
Stress headaches & Migraine
Rhinitis & sinusitis
Gagging
Dry mouth problems
Post-operative pain
Dental anxiety
I hasten to add that, for most of these conditions, the evidence fails to support the claims.
The British Homeopathic Dental Association claim on their website that studies have shown improved bone healing around implants with Symphytum and reduced discomfort and improved healing time with ulcers and beneficial in oral lichen planus.
I hasten to add that none of these claims are not supported by sound evidence.
The COMIH article is entitled "The mouth reflects whole body health – but what does integrated care mean for dentists?' So, what does it mean? Judging from this article, it means an amalgam (pun intended) of platitudes, bogus claims and outright nonsense.
Pity that they did not change their name to College of Medicine and Integrated Care – I could have abbreviated it as COMIC!