For all of you who, like myself, like the occasional glass or two of wine:
THERE IS GOOD NEWS!
Wine is the latest alternative measure against COVID-19.
This, at least, is what an article sent to me seems to suggest: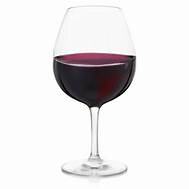 At the end of the year, American researchers showed in-vitro that polyphenols in grapes and wine disrupt the way the Sars-Cov2 virus that causes Covid-19 replicates and spreads.
The Taiwan Medical University found that the tannins in wine effectively inhibit the activity of two key enzymes of the virus, which can no longer penetrate cell tissue.
"Of all the natural compounds we have tested in the laboratory, tannic acid is the most effective," said Mien-Chie Hung, a molecular biologist and president of the university, on TVBS. He also recalled the good results obtained with experimental tannic acid treatments in 2003 during the SARS pandemic.
Now I understand why I haven't caught the bug yet, I thought to myself, while pouring a large glass of red Bordeaux, my favorite. After yet another glass, I began to feel bad. No, not because of an alcohol overdose. Because I omitted something that might be not unimportant: I should really have told you who sent me the article. It was a source entirely devoted to the promotion of wine, a source related to my wine merchant.
Ah well, I thought, pouring a further glass.
When, many hours later, I had finally sobered up, I decided to conduct a few Medline searches. This is when I found this:
Greatly encouraged, I poured another glass.
PS
As, in my experience, COVID deniers are not the brightest buttons in the drawer, I should point out that THIS POST IS MEANT TO BE SATIRE.
17 Responses to In vino veritas … + the bonus of a protection against COVID-19?