The objective of this survey was to determine
which patients' characteristics are associated with the use of so-called alternative medicine (SCAM) during cancer treatment,
their pattern of use,
and if it has any association with its safety profile.
A total of 316 patients undergoing chemotherapy treatment in cancer centers in Poland between 2017 and 2019 were asked about their use of SCAM.
Patients' opinion regarding the safety of unconventional methods is related to the use of SCAM. Moreover, patients' thinking that SCAM can replace conventional therapy was correlated with his/her education. Moreover, the researchers performed analyses to determine factors associated with SCAM use including sociodemographic and clinical characteristics.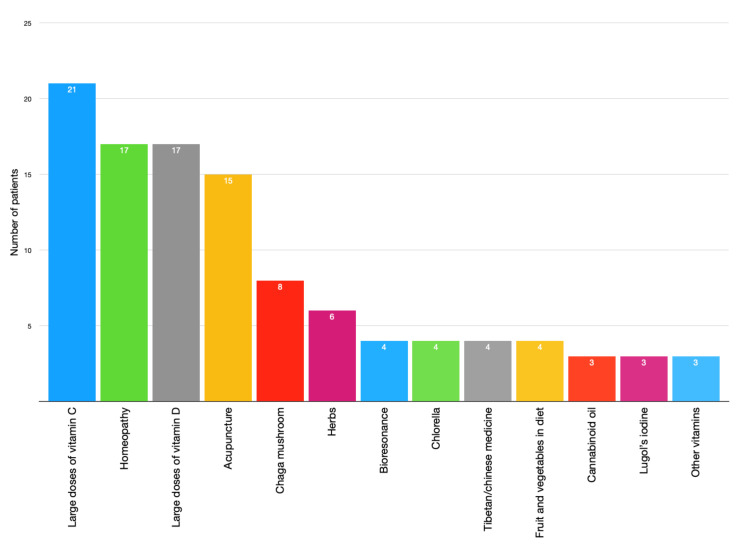 Crucially, they also conducted a survival analysis of patients undergoing chemotherapy with 42 months of follow-up. Using Kaplan-Meier curves and log-rank analysis, they found no statistical difference in overall survival between the groups that used and did not use any form of SCAM.
The authors concluded that SCAM use is common among patients undergoing chemotherapy treatment and should be considered by medical teams as some agents may interact with chemotherapy drugs and affect their efficacy or cause adverse effects.
As I have stated before, I find most surveys of SCAM use meaningless. This article is no exception – except for the survival analysis. It would have merited a separate, more detailed paper, yet the authors hardly comment on it. The analysis shows that SCAM users do not live longer than non-users. Previously, we have discussed several studies that suggested they live less long than non-users.
While this aspect of the new study is interesting, it proves very little. There are, of course, multiple factors involved in the survival of cancer patients, and even if SCAM use were a determinant, it is surely less important than many other factors. To get a better impression of the role SCAM plays, we need studies that carefully match patients according to the most obvious prognostic variables (RCTs would be problematic, difficult to do and unethical). Such studies do exist and they too fail to show that SCAM use prolongs survival, some even suggest it might shorten survival.
26 Responses to So-called alternative medicine (SCAM) for cancer: does it prolong survival?