I have written about this more often than I care to remember, and today I do it again.
Why?
Because it is important!
Chiropractic is not effective for kids, and chiropractic is not harmless for kids – what more do we need to conclude that chiropractors should not be allowed anywhere near them?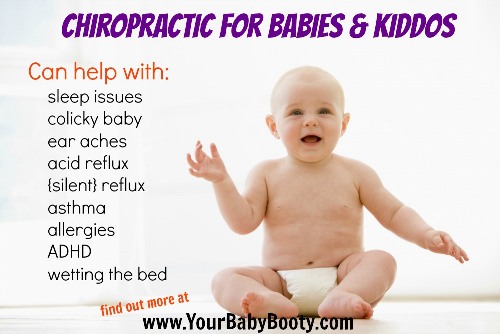 And most experts now agree with this conclusion; except, of course, the chiropractors themselves. This recent article in THE CHRONICLE OF CHIROPRACTIC is most illuminating in this context:
It was only a matter of time before the attack on the chiropractic care of children spread to the United States from Australia and Canada and its also no surprise that insurance companies would jump on the bandwagon first.  According to Blue Cross and Blue Shield Children under the age of 5 years should not receive chiropractic care (spinal manipulation) " . . . because the skeletal system is not mature at this time."
The Blues further contend that:
"Serious adverse events may be associated with pediatric spinal manipulation in children under the age of 5 years due to the risks of these procedures in children this age."
The Blues claims that their determination is based on standards of care – though they do not state which ones.
"This determination was based on standards of care in pediatric medicine as well as current medical evidence."
This is not the first time Blue Cross attacked the chiropractic care of children. In 2005 CareFirst Blue Cross claimed that:
"Spinal manipulation services to treat children 12 years of age and younger, for any condition, is considered experimental and investigational."
The ridiculous and false claims by Blue Cross come on the heels of a ban placed on spinal manipulation of infants by the Chiropractic Board of Australia (see related story) and attacks on chiropractors who care for children in Canada by chiropractic regulatory boards there.
There is in fact plenty of evidence to support the chiropractic care of infants and children and there are practice guidelines (the highest level on the research hierarchy pyramid) that support such care.
The real issue is not whether or not evidence exists to support the chiropractic care of children – the real issue is power and the lack of any necessity for evidence for those with the power.
__________________________________________________________________
END OF QUOTE
What can we learn from this outburst?
Chiropractors often take much-needed critique as an 'attack'. My explanation for this phenomenon is that they sense how wrong they truly are, get defensive, and fear for their cash-flow.
When criticised, they do not bother to address the arguments. This, I believe, is again because they know they are in the wrong.
Chiropractors are in denial as to what they can and cannot achieve with their manipulations. My explanation for this is that they might need to be in denial – because otherwise they would have to stop practising.
They often insult criticism as ridiculous and false without providing any evidence. The likely explanation is that they have no reasonable evidence to offer.
All they do instead is stating things like 'there is plenty of evidence'. They don't like to present the 'evidence' because they seem to know that it is worthless.
Lastly, in true style, they resort to conspiracy theories.
To any critical thinker their behaviour thus makes one conclusion virtually inescapable: DON'T LET A CHIROPRACTOR NEAR YOUR KIDS!
12 Responses to Don't let a chiropractor near your kids!