Did you know that chiropractic is a religion?
Well, not quite but almost.
DD Palmer seriously toyed with the idea of turning chiropractic into a religion.
And rightly so!
In the absence of evidence, belief is everything.
And this is why, to this day, so many chiropractors bank (a most appropriate term in this context!) on belief rather than evidence.
Look, for instance at this lovely advertisement I found on Twitter (there are many more, but this one has to stand for the many).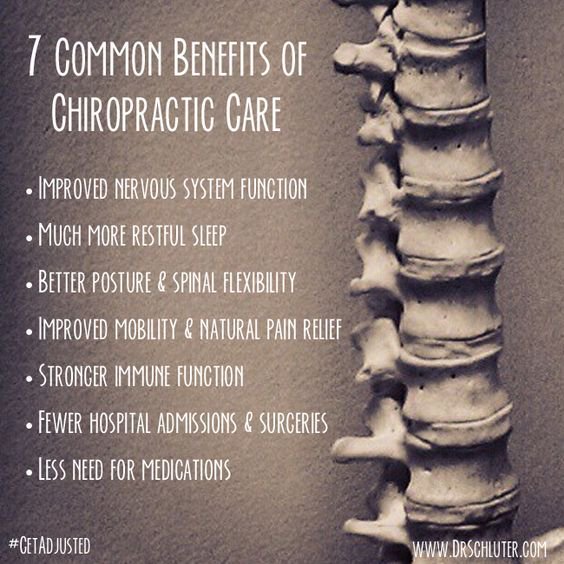 Seven common benefits of chiropractic care!?!
Beneath the picture of a pathologically straight spine – if that is what chiro does to you, avoid it at all cost! – we see the name of the 'doctor' who seems to have designed this impressive picture. 'Dr' Schluter is even more versatile than his pretty advertisement implies; he also seems to treat newborn babies! And on his website he also tells us that he is able to treat allergies:
You may be surprised to find that chiropractic can do a great deal to alleviate some allergies. Allergies are very common and we become so used to their effect on us that we tend to ignore their symptoms. And many people are unaware of the gradual decline in health that results. Chiropractic treatment didn't necessarily set out specifically to provide care for allergies, but due to the nature of the chiropractic care and its effect on the nervous system, it has been shown to help.
If we look at some of the common signs of allergies we find that they include some unexpected examples. Not only do we find the usual ones – asthma, sinus congestion, sneezing, itchy eyes, skin rashes and running nose – but also weight gain, Acne and even fluid retention and heartburn.
Many people approach the problem of allergies as though all allergens affect everyone in the same way; this is not the case. Because we are individuals, different allergens affect each of us in differing ways. Some allergens affect some and not others. Consequently treating the condition must be approached on this basis of individuality.
It may not be the pet fur or dried saliva that is kicked up as your pooch washes and scratches; it may also not be the pollen, grass dust or other one of the many irritants in the air at any one time. It could be that due to a misalignment of the spine (or subluxation), mild though it may be, the nervous system is finding it difficult to help the body adapt to its surroundings and is therefore unable to deal with the necessary adjustments.
As an individual you need to treat your body's physical and nervous system as such. You could be, without even being aware of it, in a generally stressed condition – this may be through lack of sleep, poor nutrition or any one of a combination of the many other stressors affecting us daily. Suddenly you find that with the first spring pollen dust that comes along you begin to wheeze and sneeze!
You may not have previously connected chiropractors and allergies but, for you or someone you know, the connection could help.
Schluter Chiropractic works on the principle of reducing interference so the nervous system and body can work better. Providing that any symptom or condition (including pain) is occurring as a result of nerve interference from vertebral subluxation, there is a very good chance that it will improve with chiropractic care.
END OF QUOTE
Wise words indeed.
Like most chiros, 'Dr' Schulter seems to be a true miracle-worker; and because he can do miracles, he does not need to be rational or concerned about evidence or worried about telling the truth.
For Christ sake, it's Easter!
We ought to show a bit of belief!!!
Why?
Because without it, the benefits of chiropractic would be just an illusion.
10 Responses to My chiropractic Easter-message