WARNING: THIS POST IS NOT ABOUT ALTERNATIVE MEDICINE
My first ever scientific paper, a spin-off from my MD thesis, was published exactly 40 years ago. Since then, I have written many more articles. Readers of this blog might think that they are all on alternative medicine, but that is not the case. My most cited paper is (I think) one which combined my research in haemorheology with that in epidemiology. Yet, I would not consider it to be my most important article.
So, what is my most important publication?
It is one that relates to the history of medicine.
How come?
In 1990, I was appointed as chair of Rehabilitation Medicine at the University of Vienna. On the occasion of the official opening of the new 2000-bed university hospital in Vienna, I was asked to say a few words and thought that a review of the history of my department might be a fitting subject. But I was wrong. What I discovered while researching it turned out to be totally unfitting for the event; in fact, it contributed to my decision to leave Vienna in 1993. I did, however, summarize my findings in an article – and it is this paper that I consider my most important publication. Here is its abstract:
Misguided by the notion that the decline of the German race would be prevented by purifying "Aryan blood" and eliminating foreign, particularly Jewish, influences, the Nazis evicted all Jews from universities within their growing empire during the Third Reich. The Medical Faculty of Vienna suffered more than any other European faculty from "race hygiene." Within weeks of the Nazi annexation of Austria in 1938, 153 of the Faculty's 197 members were dismissed. By far the most frequent reason for dismissal was Jewish origin. Most victims managed to emigrate, many died in concentration camps, and others committed suicide. The "cleansing" process encountered little resistance, and the vacant posts were quickly filled with persons known not for their medical expertise but for their political trustworthiness. It was in this climate that medical atrocities could be committed. After the collapse of the Third Reich, most members of the Faculty were burdened with a Nazi past. Most remained in office, and those who had to leave were reinstituted swiftly. The Jews evicted in 1938 were discouraged from returning. These events have significantly–and with long-lasting effects–damaged the quality of a once-leading medical school. This story needs to be told to honor its victims and to fortify us so that history does not repeat itself.
As I pointed out in my memoir, it "was not published until 1995, by which time I was no longer at the University of Vienna but had left Austria and gone joyfully back to the U.K. to take up my post at the University of Exeter. When the paper was published, it had a considerable impact and important consequences. On the one hand, I received a torrent of hate-mail and threats, and was even accused by the more sensationalistic elements of the Austrian press of having stolen considerable amounts of money from my department at the University of Vienna – an entirely fabricated story, of course, and so ridiculous that I couldn't even take it seriously enough to instigate legal action."
So, what else happened as a consequence of the paper?
The answer is 'lots'.
The Nazi-dean of the medical faculty in 1938, Eduard Pernkopf,  became the author of one of the world's best anatomical atlas. Here is a short excerpt from a website on Pernkopf and his work which outlines some of the consequences of my paper:
START OF QUOTE
Following Dr. Edzard Ernst's, revelations in the Annals of Internal Medicine (1995) about the source of Pernkopf's "models," Yad Vashem (the Holocaust Authority in Israel) requested that the Universities of Vienna and Insbruck conduct an independent inquiry to determine who the subjects in Pernkopf's Atlas were and how they died. The request from Yad Vashem was initially denied; but the issue did not end. The following year, a letter by Dr. Seidelman and Dr. Howard Israel, an oral surgeon at Columbia University published in JAMA (November, 1996) in which they stated: "The abuses of medicine perpetrated during the Hitler regime pervaded the entire medical profession of the Third Reich including the academic elite. One legacy of the tragic era endures today through the continued publication of a critically acclaimed atlas, Pernkopf Anatomy…" Their letter prompted a report by the New York Times (1996).
In 1997, Alfred Ebenbauer, the rector of the University of Vienna, wrote to JAMA indicating that an investigation had been initiated and that preliminary findings indicated that the anatomy department had indeed, routinely received corpses of executed persons, among them renowned dissidents, and "brain preparations derived from children under the euthanasia program in psychiatric institutes were still stored there…" For the first time, he acknowledged publicly systematic suppression and even denial of the university's Nazi past and its failure to conduct relevant investigations. Ebenbauer explained that this attitude had changed because of ''increasing pressure from abroad'' and a new political atmosphere in Austria (Ethics and Access…Pernkopf atlas, Bulletin of the Medical Library Association 2001; Hildebrandt, 2006).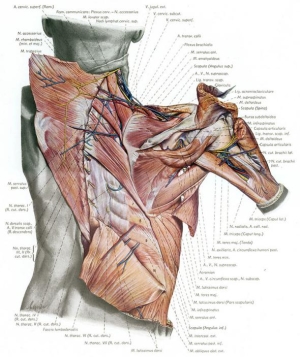 The final report of University of Vienna investigation found that at least 1,377 bodies of executed victims (guillotined or shot by the Gestapo at a rifle range); about 7,000 bodies of fetuses and children; and "8 victims of Jewish origin" had been received by the Anatomy Institute. A statement for users of Pernkop's Atlas sent out by the U of V to all libraries states: "it is therefore within the individual user's ethical responsibility to decide whether and in which way he wishes to use this book." (Hildebrandt, 2006). Hildebrandt states: "the influx of bodies from executions increased so much during the NS [Nazi] regime that the rooms of the anatomy institute were sometimes overfilled and executions had to be postponed because of this." However, she notes that the true numbers are not known because of incomplete documentation.
Howard M. Spiro, M.D., director of Yale's Program for Humanities in Medicine and professor of internal medicine, was among the noted speakers at the convocation in Vienna marking (1998) the 60th anniversary of the dismissal of Jewish faculty members from the Vienna Medical School. In his address The Silence of Words, Dr. Spiro said, "the things that we avoid and don't talk about are the matters that mean the most to us. The shame that has no vent in words makes other organs weep." Dr. Spiro acknowledged that current officials of the University of Vienna are attempting to recover information that has either been hidden or destroyed and trying to locate former faculty who were interned and exiled. "There is a new generation that has taken over, and they are not afraid to look into these atrocities."
It is now understood that many of the incredibly detailed illustrations in Pernkopf's atlas depicted the bodies of victims of Nazi terror.
END OF QUOTE
Why do I bring this up again today?
For two reasons: firstly, I have been invited to give two lecture about these events in recent weeks. Secondly and much more importantly, we seem to live in times when the threat of fascism in several countries has again become worrisomely acute, and I think reminding people of my conclusion drawn in 1995 might not be a bad idea:
This story needs to be told to honor its victims and to fortify us so that history does not repeat itself.
18 Responses to The most important paper I ever published