According to an article in DER SPIEGEL, 4 patients of an alternative medicine centre died, while several other websites reported that the figure amounted to 'just' three. The centre in question is the Klaus Ross clinic in the German town of Bruggen-Bracht on the border with the Netherlands.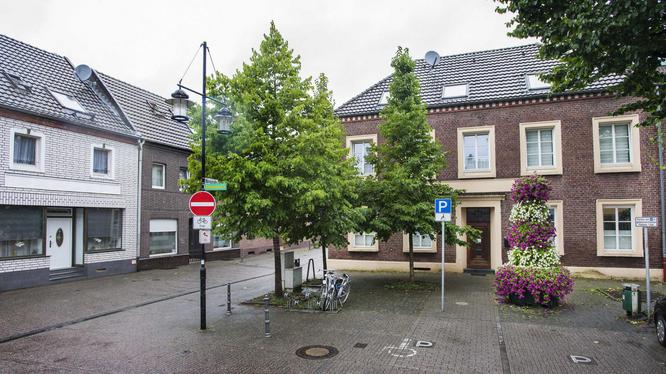 In addition to these fatalities, several further patients are being treated in hospital and German prosecutors in the town of Moenchengladbach have urged other patients showing any symptoms to "urgently seek medical advice." Dutch police, who are supporting the inquiry, appealed for information from other patients, as newspapers reported the clinic had been using an experimental transfusion.
Concern was first raised when a 43-year-old Dutch woman with breast cancer complained of headaches and became confused after being treated at the clinic on July 25. She later lost the ability to speak, and died on July 30. The "cause of her death remains unclear," the German prosecutors said in a statement earlier this week. Many Dutch people are known to have visited the clinic and while "it is not yet known exactly what happened, there is a health risk to patients who have undergone treatment at this clinic", according to a statement by Dutch police.
Klaus Ross was cited saying that "one of our patients unexpectedly has passed away… We regret this seriously and are in shock as we heard the news. Our thoughts and deep condolences are with her family, friends and loved ones… we regret the suspicion set in the media that alternative medicine, and our clinic especially, could be held responsible…. Alternative medicine is always an extra tool to battle diseases." Allegedly, Ross always advised patients to be monitored by their own doctors.
The centre in question specialised in 'biological' cancer therapies and beauty treatments; it has now been closed and Ross has reportedly been charged with manslaughter. The interventions on offer include a wide range of unproven therapies, including detox, oxygen therapy, various supplements, immunotherapy and hyperthermia. According to some reports, the therapy implicated in the fatalities was 3- bromopyruvate (3BP). 3BP is an experimental cancer treatment which is currently attracting much, mostly pre-clinical research. One review article summarized the evidence such:
Although the "Warburg effect", i.e., elevated glucose metabolism to lactic acid (glycolysis) even in the presence of oxygen, has been recognized as the most common biochemical phenotype of cancer for over 80 years, its biochemical and genetic basis remained unknown for over 50 years. Work focused on elucidating the underlying mechanism(s) of the "Warburg effect" commenced in the author's laboratory in 1969. By 1985 among the novel findings made two related most directly to the basis of the "Warburg effect", the first that the mitochondrial content of tumors exhibiting this phenotype is markedly decreased relative to the tissue of origin, and the second that such mitochondria have markedly elevated amounts of the enzyme hexokinase-2 (HK2) bound to their outer membrane. HK2 is the first of a number of enzymes in cancer cells involved in metabolizing the sugar glucose to lactic acid. At its mitochondrial location HK2 binds at/near the protein VDAC (voltage dependent anion channel), escapes inhibition by its product glucose-6-phosphate, and gains access to mitochondrial produced ATP. As shown by others, it also helps immortalize cancer cells, i.e., prevents cell death. Based on these studies, the author's laboratory commenced experiments to elucidate the gene basis for the overexpression of HK2 in cancer. These studies led to both the discovery of a unique HK2 promoter region markedly activated by both hypoxic conditions and moderately activated by several metabolites (e.g., glucose), Also discovered was the promoter's regulation by epigenetic events (i.e., methylation, demethylation). Finally, the author's laboratory turned to the most important objective. Could they selectively and completely destroy cancerous tumors in animals? This led to the discovery in an experiment conceived, designed, and conducted by Young Ko that the small molecule 3-bromopyruvate (3BP), the subject of this mini-review series, is an incredibly powerful and swift acting anticancer agent. Significantly, in subsequent experiments with rodents (19 animals with advanced cancer) Ko led a project in which 3BP was shown in a short treatment period to eradicate all (100%). Ko's and co-author's findings once published attracted global attention leading world-wide to many other studies and publications related to 3BP and its potent anti-cancer effect. This Issue of the Journal of Bioenergetics and Biomembranes (JOBB 44-1) captures only a sampling of research conducted to date on 3BP as an anticancer agent, and includes also a Case Report on the first human patient known to the author to be treated with specially formulated 3BP. Suffice it to say in this bottom line, "3BP, a small molecule, results in a remarkable therapeutic effect when it comes to treating cancers exhibiting a "Warburg effect". This includes most cancer types.
While 3BP seems to show some promise, clinical trials have not yet been published and another review correctly cautioned that clinical trials using 3BP are needed to further support its anticancer efficacy against multiple cancer types… 
The person in charge of the centre, Klaus Ross, has no medical qualifications but claims to have studied naturopathy and was a 'Heilpraktiker'. As such, he is probably not licenced to administer 3BP to cancer patients.
A standard series of out-patient cancer treatments at Mr Ross' clinic was reported to cost around 10 000 Euros.
33 Responses to Fatalities in a German alternative medicine clinic caused by 3BP?