risk/benefit
Chiropractors and osteopaths have long tried to convince us that spinal manipulation and mobilisation are the best we can do when suffering from neck pain. But is this claim based on good evidence?
This recent update of a Cochrane review was aimed at assessing the effects of manipulation or mobilisation alone compared with those of an inactive control or another active treatment on pain, function, disability, patient satisfaction, quality of life and global perceived effect in adults experiencing neck pain with or without radicular symptoms and cervicogenic headache (CGH) at immediate- to long-term follow-up, and when appropriate, to assess the influence of treatment characteristics (i.e. technique, dosage), methodological quality, symptom duration and subtypes of neck disorder on treatment outcomes.
Review authors searched the following computerised databases to November 2014 to identify additional studies: the Cochrane Central Register of Controlled Trials (CENTRAL), MEDLINE, EMBASE and the Cumulative Index to Nursing and Allied Health Literature (CINAHL). They also searched ClinicalTrials.gov, checked references, searched citations and contacted study authors to find relevant studies.
Randomised controlled trials (RCTs) undertaken to assess whether manipulation or mobilisation improves clinical outcomes for adults with acute/subacute/chronic neck pain were included in this assessment.
Two review authors independently selected studies, abstracted data, assessed risk of bias and applied Grades of Recommendation, Assessment, Development and Evaluation (GRADE) methods (very low, low, moderate, high quality). The authors calculated pooled risk ratios (RRs) and standardised mean differences (SMDs).
Fifty-one trials with a total of 2920 participants could be included. The findings are diverse. Cervical manipulation versus inactive control: For subacute and chronic neck pain, a single manipulation (three trials, no meta-analysis, 154 participants, ranged from very low to low quality) relieved pain at immediate- but not short-term follow-up. Cervical manipulation versus another active treatment: For acute and chronic neck pain, multiple sessions of cervical manipulation (two trials, 446 participants, ranged from moderate to high quality) produced similar changes in pain, function, quality of life (QoL), global perceived effect (GPE) and patient satisfaction when compared with multiple sessions of cervical mobilisation at immediate-, short- and intermediate-term follow-up. For acute and subacute neck pain, multiple sessions of cervical manipulation were more effective than certain medications in improving pain and function at immediate- (one trial, 182 participants, moderate quality) and long-term follow-up (one trial, 181 participants, moderate quality). These findings are consistent for function at intermediate-term follow-up (one trial, 182 participants, moderate quality). For chronic CGH, multiple sessions of cervical manipulation (two trials, 125 participants, low quality) may be more effective than massage in improving pain and function at short/intermediate-term follow-up. Multiple sessions of cervical manipulation (one trial, 65 participants, very low quality) may be favoured over transcutaneous electrical nerve stimulation (TENS) for pain reduction at short-term follow-up. For acute neck pain, multiple sessions of cervical manipulation (one trial, 20 participants, very low quality) may be more effective than thoracic manipulation in improving pain and function at short/intermediate-term follow-up. Thoracic manipulation versus inactive control: Three trials (150 participants) using a single session were assessed at immediate-, short- and intermediate-term follow-up. At short-term follow-up, manipulation improved pain in participants with acute and subacute neck pain (five trials, 346 participants, moderate quality, pooled SMD -1.26, 95% confidence interval (CI) -1.86 to -0.66) and improved function (four trials, 258 participants, moderate quality, pooled SMD -1.40, 95% CI -2.24 to -0.55) in participants with acute and chronic neck pain. A funnel plot of these data suggests publication bias. These findings were consistent at intermediate follow-up for pain/function/quality of life (one trial, 111 participants, low quality). Thoracic manipulation versus another active treatment: No studies provided sufficient data for statistical analyses. A single session of thoracic manipulation (one trial, 100 participants, moderate quality) was comparable with thoracic mobilisation for pain relief at immediate-term follow-up for chronic neck pain. Mobilisation versus inactive control: Mobilisation as a stand-alone intervention (two trials, 57 participants, ranged from very low to low quality) may not reduce pain more than an inactive control. Mobilisation versus another active treatment: For acute and subacute neck pain, anterior-posterior mobilisation (one trial, 95 participants, very low quality) may favour pain reduction over rotatory or transverse mobilisations at immediate-term follow-up. For chronic CGH with temporomandibular joint (TMJ) dysfunction, multiple sessions of TMJ manual therapy (one trial, 38 participants, very low quality) may be more effective than cervical mobilisation in improving pain/function at immediate- and intermediate-term follow-up. For subacute and chronic neck pain, cervical mobilisation alone (four trials, 165 participants, ranged from low to very low quality) may not be different from ultrasound, TENS, acupuncture and massage in improving pain, function, QoL and participant satisfaction at immediate- and intermediate-term follow-up. Additionally, combining laser with manipulation may be superior to using manipulation or laser alone (one trial, 56 participants, very low quality).
Confused? So am I!
In my view, these analyses show that the quality of most studies is wanting and the evidence is weak – much weaker than chiropractors and osteopaths try to make us believe. It seems to me that no truly effective treatments for neck pain have been discovered and that therefore manipulation/mobilisation techniques are as good or as bad as most other options.
In such a situation, it might be prudent to first investigate the causes of neck pain in greater detail  and subsequently determine the optimal therapies for each of them. Neck pain is a SYMPTOM, not a disease! And it is always best to treat the cause of a symptom rather than pretending we know the cause as chiropractors and osteopaths often do.
The authors of the Cochrane review seem to agree with this view at least to some extent. They conclude that although support can be found for use of thoracic manipulation versus control for neck pain, function and QoL, results for cervical manipulation and mobilisation versus control are few and diverse. Publication bias cannot be ruled out. Research designed to protect against various biases is needed. Findings suggest that manipulation and mobilisation present similar results for every outcome at immediate/short/intermediate-term follow-up. Multiple cervical manipulation sessions may provide better pain relief and functional improvement than certain medications at immediate/intermediate/long-term follow-up. Since the risk of rare but serious adverse events for manipulation exists, further high-quality research focusing on mobilisation and comparing mobilisation or manipulation versus other treatment options is needed to guide clinicians in their optimal treatment choices.
The call for further research is, of course, of no help for patients who are suffering from neck pain today. What would I recommend to them?
My advice is to be cautious:
Consult your doctor and try to get a detailed diagnosis.
See a physiotherapist and ask to be shown exercises aimed at reducing the pain and preventing future episodes.
Do these exercises regularly, even when you have no pain.
Make sure you do whatever else might be needed in terms of life-style changes (ergonomic work place, correct sleeping arrangements, etc.).
If you are keen on seeing an alternative practitioner for manual therapy, consult a osteopath rather than a chiropractor; the former tend to employ techniques which are less risky than the latter.
Avoid both chiropractors and long-term medication for neck pain.
We could have expected it, couldn't we? With so much homeopathy in the press lately, Dr Dixon (we have seen him on this blog before, for instance here, here and here) had to comment. His article in yesterday's NURSING IN PRACTICE is far too perfect to abbreviate it; I just have to cite it in full (only the reference numbers are mine and refer to my comments below).
HERE WE GO
Should homeopathy be blacklisted in general practice?
I have not prescribed them myself but I know of many GPs and patients who find homeopathic preparations helpful, especially in clinical areas where there is no satisfactory conventional treatment [1]. They are cheap and entirely safe [2], which cannot always be said of conventional treatment [3]. Is the concern about cost? That is implausible as GP prescriptions cost a mere £100,000 per annum, approximately £10 per UK General Practice but effectively less as some patients will be paying for them and they may reduce other prescriptions or medical costs [4]. Is it about evidence? [5] Possibly, and that is because the necessary pragmatic trials on comparative cost effectiveness have never been done [6]. Homeopathy thus joins the frequently quoted 25% of general practice activity that has an insufficient evidence base… So, why not do the research rather than single out homeopathy for blacklisting [7]? Apparently, because it irritates a powerful fraternity of "scientists" [8] with a narrow biomedical perspective on health and healing, who feel the need to impose their atheism [9] on others. They seem opposed to "patient-centred medicine" which factors in the mindset, culture, history, wishes and hopes of each patient, and a wider concept of science that might take account of them [10]. Led by the World Health Organization, many countries are examining the appropriate role of complementary and traditional medicine (CAM). Indian Prime Minister Modi has created the first minister for medicine in this area (called AYUSH with the "H" standing for homeopathy). Australia, whose government and medical deans (unlike the UK ) are not intimidated by this breed of scientific fundamentalism, has invested money in research, regulated its herbal [11] practitioners and created important trade links with China in this area [12]. Meanwhile the UK invests 0% of its research budget on CAM and appears to have a closed mind [13]. General practice is at its best a subtle and complex blend of science and art combined in a heady mixture, which recognises personal belief and perspective and respects differences [14]. Blacklisting homeopathy would be the thin edge of the wedge. It would be a mean-minded act of outside interference by many who do not treat patients themselves, denying patient choice and signifying a new age of intolerance and interference [15]. It is a threat to the autonomy of general practice that should concern every GP and patient whatever their views on homeopathy [16].
About the Author
Chairman of the NHS Alliance and a GP
Mike Dixon, chairman of the NHS Alliance and a GP at College Surgery in Cullompton, Devon and a Royal College of General Practitioners presidential candidate.
END OF QUOTE AND BEGINNING OF MY DELIBERATELY BRIEF COMMENTS
Whenever this argument comes up, people fail to cite an example. Are they afraid that we would point out what can be done for such a patient other than prescribing placebos?
Actually, they are extremely expensive considering that they are just lactose or water. And the claim that homeopathy is safe merely displays an embarrassing lack of knowledge; see the many posts on this blog that deal with this issue.
Classical 'tu quoque' fallacy; display of the ignorance of the risk/benefit concept for judging the value of medical interventions.
Display of ignorance regarding the actual evidence, see here, for instance.
Yes, it's the evidence but also it's the biological implausibility and the fact that disregarding it undermines rationality in general.
Pure ignorance again, see my point 4.
Are ~ 300 clinical trials and about 100 systematic reviews not enough? How much more money needs to be wasted?
It seems that Dixon has a problem with science and those who pursue it to improve future health care for the benefit of patients.
Does Dixon admit that homeopathy is a religion?
Patient-centred medicine which factors in the mindset, culture, history, wishes and hopes of each patient, and a wider concept of science that might take account of them – does Dixon not know that all good medicine fits this description, but homeopathy certainly does not?
Every one with an IQ above 50 knows by now that herbal is not homeopathic; is Dixon the exception?
What about the Australian report which concluded that "Homeopathy should not be used to treat health conditions that are chronic, serious, or could become serious. People who choose homeopathy may put their health at risk if they reject or delay treatments for which there is good evidence for safety and effectiveness. People who are considering whether to use homeopathy should first get advice from a registered health practitioner. Those who use homeopathy should tell their health practitioner and should keep taking any prescribed treatments."
This is simply not true, and Dixon should know it.
No reason to include disproven nonsense like homeopathy.
Intolerance is on Dixon's side, I think. Improving health care by abandoning disproven therapies in favour of evidence-based treatments is no interference, it's progress.
This can only be true, if we misunderstand autonomy as arbitrariness without rules, checks, ethics and controls. Good general practice has, like all medicine, be in the best interest of patients. An obsolete, expensive, unsafe, ineffective and implausible treatment is clearly not.
Hurray, I can hear the Champagne corks popping: this month is 'National Chiropractic Months' in the USA – a whole month! This has depleted my stock of the delicious fizz already in the first three days.
Now that my bottles are empty (is there a chiropractic cure for a hang-over?), I must find other ways to celebrate. How about a more sober look at what has been published in the medical literature on chiropractic during the last few days?
A quick look into Medline identifies several articles of interest. The very first one is a case-report:
Spinal epidural hematoma (SEH) occurring after chiropractic spinal manipulation therapy (CSMT) is a rare clinical phenomenon. Our case is unique because the patient had an undiagnosed cervical spinal arteriovenous malformation (AVM) discovered on pathological analysis of the evacuated hematoma. Although the spinal manipulation likely contributed to the rupture of the AVM, there was no radiographic evidence of the use of excessive force, which was seen in another reported case. As such, patients with a known AVM who have not undergone surgical intervention should be cautioned against symptomatic treatment with CSMT, even if performed properly. Regardless of etiology, SEH is a surgical emergency and its favorable neurological recovery correlates inversely with time to surgical evacuation.
This is important, I think, in more than one way. Many chiropractors simply deny that their manipulations cause serious complications of this nature. Yet such cases are being reported with depressing regularity. Other chiropractors claim that excessive force is necessary to cause the damage. This paper seems to refute this notion quite well, I think.
But let's not be inelegant and dwell on this unpleasant subject; it might upset chiros during their month of celebration.
The next article fresh from the press is a survey – chiropractors are very fond of this research tool, it seems. It produced a lot of intensely boring data – except for one item that caught my eye: the authors found that 'virtually all Danish chiropractors working in the primary sector made use of manipulation as one of their treatment modalities.'
Why is that interesting? Whenever I point out that there is no good evidence that chiropractic manipulations generate more good than harm, chiropractors tend to point out that they do so much more than that. Manipulations are not administered to all their patients, they say. This survey is a reminder (there is plenty more evidence on this issue) of the fact that the argument is not very convincing.
Another survey which has just been published in time for the 'celebratory month' is worth mentioning. It reports the responses of patients to questions about chiropractic by providing the 'positive angle', e.g.: 'Most (61.4%) respondents believed that chiropractic care was effective at treating neck and back pain…' Just for the fun of it, I thought it might be worth doing the opposite: 39% did not believe that chiropractic care was effective at treating neck and back pain… If we use this approach, the new survey also indicates that about half of the respondents did not think chiropractors were trustworthy, and 86% have not consulted a chiropractor within the last year.
Oh, so sorry – I did not mean to spoil the celebrations! Better move on then!
A third survey assessed the attitudes of Canadian obstetricians towards chiropractic. Overall, 70% of respondents did not hold a positive views toward chiropractic, 74% did not agree that chiropractic had a role in treatment of non-musculoskeletal conditions, 60% did not refer at least some patients for chiropractic care each year, and comments of the obstetricians revealed concerns regarding safety of spinal manipulation and variability among chiropractors.
And now I better let you get on with your well-deserved celebrations and look for another bottle!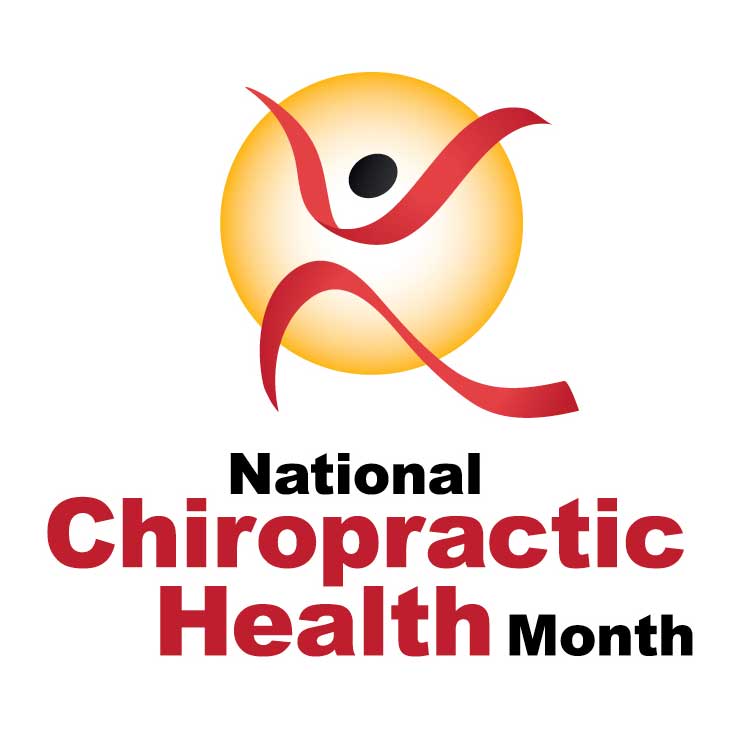 Much has been written on this blog and elsewhere about the risks of spinal manipulation. It relates almost exclusively to the risks of manipulating patients' necks. There is far less on the safety of thrust joint manipulation (TJM) when applied to the thoracic spine. A new paper focusses on this specific topic.
The purpose of this review was to retrospectively analyse documented case reports in the literature describing patients who had experienced severe adverse events (AE) after receiving TJM to their thoracic spine.
Case reports published in peer reviewed journals were searched in Medline (using Ovid Technologies, Inc.), Science Direct, Web of Science, PEDro (Physiotherapy Evidence Database), Index of Chiropractic literature, AMED (Allied and Alternative Medicine Database), PubMed and the Cumulative Index to Nursing and Allied Health (CINHAL) from January 1950 to February 2015.
Case reports were included if they: (1) were peer-reviewed; (2) were published between 1950 and 2015; (3) provided case reports or case series; and (4) had TJM as an intervention. The authors only looked at serious complications, not at the much more frequent transient AEs after spinal manipulations. Articles were excluded if: (1) the AE occurred without TJM (e.g. spontaneous); (2) the article was a systematic or literature review; or (3) it was written in a language other than English or Spanish. Data extracted from each case report included: gender; age; who performed the TJM and why; presence of contraindications; the number of manipulation interventions performed; initial symptoms experienced after the TJM; as well as type of severe AE that resulted.
Ten cases, reported in 7 articles, were reviewed. Cases involved females (8) more than males (2), with mean age being 43.5 years. The most frequent AE reported was injury (mechanical or vascular) to the spinal cord (7/10); pneumothorax and hematothorax (2/10) and CSF leak secondary to dural sleeve injury (1/10) were also reported.
The authors point out that there were only a small number of case reports published in the literature and there may have been discrepancies between what was reported and what actually occurred, since physicians dealing with the effects of the AE, rather than the clinician performing the TJM, published the cases.
The authors concluded that serious AE do occur in the thoracic spine, most commonly, trauma to the spinal cord, followed by pneumothorax. This suggests that excessive peak forces may have been applied to thoracic spine, and it should serve as a cautionary note for clinicians to decrease these peak forces.
These are odd conclusions, in my view, and I think I ought to add a few points:
As I stated above, the actual rate of experiencing AEs after having chiropractic spinal manipulations is much larger; it is around 50%.
Most complications on record occur with chiropractors, while other professions are far less frequently implicated.
The authors' statement about 'excessive peak force' is purely speculative and is therefore not a legitimate conclusion.
As the authors mention, it is  hardly ever the chiropractor who reports a serious complication when it occurs.
In fact, there is no functioning reporting scheme where the public might inform themselves about such complications.
Therefore their true rate is anyone's guess.
As there is no good evidence that thoracic spinal manipulations are effective for any condition, the risk/benefit balance for this intervention fails to be positive.
Many consumers believe that a chiropractor will only manipulate in the region where they feel pain; this is not necessarily true – they will manipulate where they believe to diagnose 'SUBLUXATIONS', and that can be anywhere.
Finally, I would not call a review that excludes all languages other than English and Spanish 'systematic'.
And my conclusion from all this? THORACIC SPINAL MANIPULATIONS CAN CAUSE CONSIDERABLE HARM AND SHOULD BE AVOIDED.
Medical ethics comprise a set of rules and principles which are essential for all aspects of medicine, including of course research. The main issues are:
Respect for autonomy – patients must have the right to refuse or choose their treatments.
Beneficence – researchers and clinicians must act in the best interest of the patient.
Non-maleficence – the expected benefits of interventions must outweigh their risks.
Justice – the distribution of health resources must be fair.
Respect for persons – patients must be treated with dignity.
Truthfulness and honesty – informed consent is an essential element in research and clinical practice.
While all of this has long been fairly standard in conventional health care, it is often neglected in alternative medicine. It is therefore timely to ask, how much of research in the realm of alternative medicine abides by the rules of medical ethics?
After more than two decades of involvement in this sector, I have serious and growing concerns. The subject is, of course complex, but the way I see it, in alternative medicine there are two main areas where medical ethics are violated with some regularity.
Nonsensical research projects
Lack of informed consent
NONSENSICAL RESEARCH PROJECTS
At best, nonsensical research is a waste of precious resources, at worst it violates the beneficence principle. In alternative medicine, nonsensical research seems to happen ad nauseam. Regular readers of this blog will have seen plenty of examples of such abuse – for instance, if researchers conduct a clinical trial of chiropractic spinal manipulation for improving the singing voices of choir singers, or homeopaths test whether their remedies enhance female fertility. Often, nonsensical research happens when naïve enthusiasts decide to dabble a bit in science in order to promote their trade – but without realising that research would require a minimum of education.
But there are other occasions when it seems that the investigators know only too well what they are doing. Take for instance the plethora of 'pragmatic' trials which are currently so much 'en vogue' in alternative medicine. They can be designed in such a way that their results must produce what the researchers intended to show; the 'A+B versus B' study design is a prominent and obvious example of this type of abuse which I have repeatedly written about on this blog.
I use the term 'abuse' intentionally, because that is precisely what it is, in my view. Nonsensical research abuses the willingness of patients to participate by misleading them that it is a worthwhile sacrifice. In reality it is an unethical attempt to generate findings that can mislead us all. Moreover, it gives science a bad name and can lead to patients' unwillingness to take part in research that does need doing. The damage done by nonsensical research projects is therefore immeasurable.
INFORMED CONSENT
Informed consent is essential in research for protecting the interests of the volunteering patients. When a clinical trial is first conceived, the researchers need to work out all the details, write a protocol and submit it to their ethics committee. Their submission has to give evidence that all the participating patients have given informed consent in writing before they are enrolled into the study. That means, they have to be told the essential details about what might happen to them during the trial.
In a placebo-controlled trial of homeopathy, for instance, they might be told that they will receive either a homeopathic remedy or a placebo during the study period. They might also be informed that there is some encouraging evidence that the former works, and that the trial is designed to define to what extend this is so. Generating this knowledge, they might further be told, will help future patients and will be an important contribution to improving health care. Based on such phraseology, the ethics committee is likely to allow the study to go ahead, and patients are likely to agree to take part.
But, of course, this information is less than truthful. An honest and full information for patients would need to include the following points:
you will receive either a homeopathic remedy or a placebo,
the former contains no active molecules and the totality of the most reliable evidence does not show that it works for your condition,
this means that you will receive either a homeopathic or a conventional placebo,
neither of these can possibly help your condition,
the study can therefore not advance our knowledge in any way,
during the trial your condition will remain untreated which is likely to increase your suffering unnecessarily.
If any research team would truthfully disclose this information, no ethics committee would pass their protocol. If by some weird mistake they did, no patients would volunteer to participate in the study.
I have chosen here the example of homeopathy (because most readers will understand it quite easily), but I could have used almost any other alternative treatment. The issues are identical or very similar: informed consent is usually misinformed consent. If it were fully and truthfully informed, it would neither pass the hurdle of the essential ethics approval nor would it lend itself to recruiting sufficiently large numbers of patients.
CONCLUSION
There are, I think, very serious concerns about the ethical standards in alternative medicine research. I have been banging on about these issues since many years (for instance here and here and here and here). Predictably, this did not find much resonance in the realm of alternative medicine. Regrettably, very few ethicists have so far taken this subject seriously; they seem to feel that these problems are trivial compared to the important issues medical ethics face in conventional health care. I remain unconvinced that this is true and believe it is high time to systematically address the ethics of alternative medicine.
Discussions about the dietary supplements are often far too general to be truly useful, in my view. For a meaningful debate, we need to define what supplement we are talking about and make clear what condition it is used for. A recent paper meets these criteria well and is therefore worth a mention.
The review was aimed at addressing the controversy regarding the optimal intake, and the role of calcium supplements in the treatment and prevention of osteoporosis. The authors demonstrate that most studies on the subject show little evidence of a relationship between calcium intake and bone density, or the rate of bone loss. Re-analysis of data from the placebo group from the Auckland Calcium Study demonstrates no relationship between dietary calcium intake and rate of bone loss over 5 years in healthy older women with intakes varying from <400 to >1500 mg per day .
The authors argue that supplements are therefore not needed within this range of intakes to compensate for a demonstrable dietary deficiency, but might be acting as weak anti-resorptive agents via effects on parathyroid hormone and calcitonin. Consistent with this, supplements do acutely reduce bone resorption and produce small short-term effects on bone density, without evidence of a cumulative density benefit. As a result, anti-fracture efficacy remains unproven, with no evidence to support hip fracture prevention (other than in a cohort with severe vitamin D deficiency) and total fracture numbers are reduced by 0-10%, depending on which meta-analysis is considered. Five recent large studies have failed to demonstrate fracture prevention in their primary analyses.
These facts, the authors argue, must be balanced against the possible harm. The risks of regularly taking calcium supplements include an increase in gastrointestinal side effects (including a doubling of hospital admissions for these problems), a 17% increase in renal calculi and a 20-40% increase in risk of myocardial infarction. Each of these adverse events alone neutralizes any possible benefit in fracture prevention.
The authors draw the following detailed conclusions: "Concern regarding the safety of calcium supplements has led to recommendations that dietary calcium should be the primary source, and supplements reserved only for those who are unable to achieve an adequate dietary intake. The current recommendations for intakes of 1000–1200 mg day−1 are not firmly based on evidence. The longitudinal bone densitometry studies reviewed here, together with the new data included in this review relating to total body calcium, suggest that intakes in women consuming only half these quantities are satisfactory and thus, they do not require additional supplementation. The continuing preoccupation with calcium nutrition has its origin in a period when calcium balance was the only technique available to assess dietary or other therapeutic effects on bone health. We now have persuasive evidence from direct measurements of changes in bone density that calcium balance does not reflect bone balance. Bone balance is determined by the relative activities of bone formation and bone resorption, both of which are cellular processes. The mineralization of newly formed bone utilizes calcium as a substrate, but there is no suggestion that provision of excess substrate has any positive effect on either bone formation or subsequent mineralization.
Based on the evidence reviewed here, it seems sensible to maintain calcium intakes in the region of 500–1000 mg day−1 in older individuals at risk of osteoporosis, but there seems to be little need for calcium supplements except in individuals with major malabsorption problems or substantial abnormalities of calcium metabolism. Because of their formulation, costs and probable safety issues, calcium supplements should be regarded as pharmaceutical agents rather than as part of a standard diet. As such, they do not meet the standard cost–benefit criteria for pharmaceutical use and are not cost-effective. If an individual's fracture risk is sufficient to require pharmaceutical intervention, then safer and more effective measures are available which have been subjected to rigorous clinical trials and careful cost–benefit analyses. Calcium supplements have very little role to play in the prevention or treatment of osteoporosis."
Clear and useful words indeed! I wish there were more articles like this in the never-ending discussion about the complex subject of dietary supplements.
If you talk to advocates of homeopathy, you are bound to hear claims that are false or misleading; in fact, you hear them so regularly that you might begin to doubt the truth. For those who have such doubts or are in need of some correct counter-arguments, I have listed here those 12 bogus claims which, in my experience, are most common together with short, suitable, and factual rebuttals.
1) THERE IS NOTHING MYSTERIOUS ABOUT HOMEOPATHY'S MODE OF ACTION, IT WORKS LIKE VACCINATIONS
This argument is used by enthusiasts in response the fact that most homeopathic remedies are too highly diluted to have pharmacological effects. Vaccines are also highly diluted and they are, of course, very effective; therefore, so the bogus notion, there is nothing odd about homeopathy.
The argument is wrong on several levels; the easiest way to refute, I think, it is to point out that vaccines contain measurable amounts of material and lead to measurable changes in the immune system. By contrast, the typical homeopathic remedy (beyond the C12 potency) contains not a single molecule of an active substance and leads to no measurable changes in any system.
2) SIGNIFICANTLY MORE CONTROLLED CLINICAL TRIALS OF HOMEOPATHY ARE POSITIVE THAN NEGATIVE
Several websites of homeopathic organisations make this claim and even provide simple statistics to back it up. Consequently, many homeopathy fans have adopted it.
The statistics they present show that x % of studies are positive, y % are negative and z % are neutral; the whole point is that x is larger than y. The percentage figures may even be correct but they rely on the spurious definitions used: positive = superior to placebo, negative = placebo superior to homeopathy, neutral = no difference between homeopathy and placebo. The latter category was created so that homeopathy comes out trumps.
For all intents and purposes, a study where the experimental treatment is no better than placebo is not a study neutral but a negative result. Thus the negative category in such statistics must be y + z which is, of course, larger than x. In other words, the majority of trials is, in truth, negative.
3) HOMEOPATHY IS SUPPORTED BY NOBEL PRIZE WINNERS
I don't know of a single Nobel Prize winner who has stated or implied that homeopathy works better than a placebo. Some have tried to find a mechanism of action for homeopathy by doing some basic research and have published theories about it. None of those has been accepted by science.
And if there ever should be a Nobel Prize winner or similarly brilliant person who supports homeopathy, this would merely show that even bright individuals can make mistakes!
4) HOMEOPATHY IS SAFE
Tell that to the child that has just been reported to have died because her parents used homeopathy for an ear infection which (could have been easily treated with antibiotics but) degenerated into a brain abscess with homeopathic therapy. There are many more such tragic cases than I care to remember.
The risks of homeopathy are, of course, minor compared to many conventional treatments, but the risk/benefit balance of homeopathy can never be positive because, unlike those high risk conventional treatments, it has no benefit.
5) HOMEOPATHY DOES NOT LEND ITSELF TO BEING TESTED IN CLINICAL TRIALS
The best way to disprove this argument is to point out that ~ 250 controlled clinical trials are currently available. Every homeopath on the planet boasts about clinical trials – provided they are positive.
6) HOMEOPATHY WORKS VIA QUANTUM ENTANGLEMENT
I do not understand quantum mechanics and, I suspect, neither do the homeopaths who use this argument. But physicists who do understand this subject well are keen to stress that homeopathy cannot be explained in this way.
7) THERE IS NO PROOF THAT HOMEOPATHY DOES NOT WORK
The absence of evidence is not the same as evidence of absence, homeopaths like to exclaim. And they are, of course, correct! However, they forget that, science cannot prove a negative and that, in routine health care, we do not even look for a proof of ineffectiveness. We use those treatments that have a positive proof of effectiveness – everything else is irresponsible.
8) EVEN IF HOMEOPATHY WERE JUST A PLACEBO, IT STILL HELPS PATIENTS AND IS THEREFORE A USEFUL TREATMENT
It is true, of course, that placebo effects can help patients. But it is not true that, for generating a placebo response, we need a placebo. If a clinician administers an effective treatment with compassion, the patient will benefit from a placebo response plus from the specific effects of the treatment. Only giving placebos is therefore tantamount to cheating the patient.
9) THERE IS A WORLDWIDE CONSPIRACY AGAINST HOMEOPATHY
In a way, this argument merely suggests that homeopathic remedies are ineffective in treating paranoia. I have not ever seen a jot of evidence for it – and neither can anyone who uses this claim produce any.
10) YOU NEED TO BE A HOMEOPATH TO BE ABLE TO UNDERSTAND AND ADEQUATELY JUDGE THE VALUE OF HOMEOPATHY
With this notion, homeopaths want to claim that the critics of homeopathy are incompetent. It is like saying that only people who believe in god are allowed to criticise religion. By definition, homeopaths are believers, and therefore they are unlikely to be free of bias when judging the value of homeopathy. Homeopathy is a health technology that must be evaluated like all other health technologies: by independent scientists who know their job.
11) HOMEOPATHY HAS BEEN PROVEN TO WORK FOR LITTLE CHILDREN AND ANIMALS
The argument here is that animals and children cannot possibly respond to placebo. Therefore homeopathy must be more than a placebo.
This notion is twice wrong. Firstly, both animals and children can respond to placebo, if only 'by proxy', i.e. via their carers. Secondly, if we consider the totality of the reliable data, we find that neither for children nor for animals is the evidence convincingly positive.
12) HOMEOPATHY HAS BEEN USED VERY SUCCESSFULLY IN MAJOR EPIDEMICS, AND THAT FACT IS PROOF ENOUGH FOR ITS EFFICACY
Yes, there are some rather fascinating historical accounts which homeopaths interpret in this fashion. But if we look a little closer, we invariably find explanations which are much more plausible than the assumption of homeopathy's effectiveness. Epidemiological observations of this nature can almost never establish cause and effect, and the clinical outcome could have been due to a myriad of confounders unrelated to homeopathy.
Recently, I was sent an interesting press release; here it is in full:
A new study has shed light on how cancer patients' attitudes and beliefs drive the use of complementary and alternative medicine. Published early online in CANCER, a peer-reviewed journal of the American Cancer Society, the findings may help hospitals develop more effective and accessible integrative oncology services for patients.
Although many cancer patients use complementary and alternative medicine, what drives this usage is unclear. To investigate, a team led by Jun Mao, MD and Joshua Bauml, MD, of the Abramson Cancer Center at the University of Pennsylvania's Perelman School of Medicine, conducted a survey-based study in their institution's thoracic, breast, and gastrointestinal medical oncology clinics.
Among 969 participants surveyed between June 2010 and September 2011, patients who were younger, those who were female, and those who had a college education tended to expect greater benefits from complementary and alternative medicine. Nonwhite patients reported more perceived barriers to the use of complementary and alternative medicine compared with white patients, but their expectations concerning the medicine's benefits were similar. Attitudes and beliefs about complementary and alternative medicine were much more likely to affect patients' use than clinical and demographic characteristics.
"We found that specific attitudes and beliefs — such as expectation of therapeutic benefits, patient-perceived barriers regarding cost and access, and opinions of patients' physician and family members — may predict patients' use of complementary and alternative medicine following cancer diagnoses," said Dr. Mao. "We also found that these beliefs and attitudes varied by key socio-demographic factors such as sex, race, and education, which highlights the need for a more individualized approach when clinically integrating complementary and alternative medicine into conventional cancer care."
The researchers noted that as therapies such as acupuncture and yoga continue to demonstrate clinical benefits for reducing pain, fatigue, and psychological distress, the field of integrative oncology is emerging to bring complementary and alternative medicine together with conventional care to improve patient outcomes. "Our findings emphasize the importance of patients' attitudes and beliefs about complementary and alternative medicine as we seek to develop integrative oncology programs in academic medical centers and community hospitals," said Dr. Bauml. "By aligning with patients' expectations, removing unnecessary structural barriers, and engaging patients' social and support networks, we can develop patient-centered clinical programs that better serve diverse groups of cancer patients regardless of sex, race, and education levels."
And here is the abstract of the actual article:
BACKGROUND:
Complementary and alternative medicine (CAM) incorporates treatments used by cancer survivors in an attempt to improve their quality of life. Although population studies have identified factors associated with its use, to the best of the authors knowledge, assessment of why patients use CAM or the barriers against its use have not been examined to date.
METHODS:
The authors conducted a cross-sectional survey study in the thoracic, breast, and gastrointestinal medical oncology clinics at an academic cancer center. Clinical and demographic variables were collected by self-report and chart abstraction. Attitudes and beliefs were measured using the validated Attitudes and Beliefs about CAM (ABCAM) instrument. This instrument divides attitudes and beliefs into 3 domains: expected benefits, perceived barriers, and subjective norms.
RESULTS:
Among 969 participants (response rate, 82.7%) surveyed between June 2010 and September 2011, patient age ≤65 years, female sex, and college education were associated with a significantly greater expected benefit from CAM (P<.0001 for all). Nonwhite patients reported more perceived barriers to CAM use compared with white patients (P<.0001), but had a similar degree of expected benefit (P = .76). In a multivariate logistic regression analysis, all domains of the ABCAM instrument were found to be significantly associated with CAM use (P<.01 for all) among patients with cancer. Attitudes and beliefs regarding CAM explained much more variance in CAM use than clinical and demographic variables alone.
CONCLUSIONS:
Attitudes and beliefs varied by key clinical and demographic characteristics, and predicted CAM use. By developing CAM programs based upon attitudes and beliefs, barriers among underserved patient populations may be removed and more patient centered care may be provided.
Why do I find this remarkable?
The article was published in the Journal CANCER, one of the very best publications in oncology. One would therefore expect that it contributes meaningfully to our knowledge. Remarkably, it doesn't! Virtually every finding from this survey had been known or is so obvious that it does not require research, in my view. The article is an orgy of platitudes, and the press release is even worse.
But this is not what irritates me most with this paper. The aspect that I find seriously bad about it is its general attitude: it seems to accept that alternative therapies are a good thing for cancer patients which we should all welcome with open arms. The press release even states that, as therapies such as acupuncture and yoga continue to demonstrate clinical benefits for reducing pain, fatigue, and psychological distress, the field of integrative oncology is emerging to bring complementary and alternative medicine together with conventional care to improve patient outcomes.
I might be a bit old-fashioned, but I would have thought that, before we accept treatments into clinical routine, we ought to demonstrate that they generate more good than harm. Should we not actually show beyond reasonable doubt that patients' outcomes are improved before we waffle about the notion? Is it not our ethical duty to analyse and think critically? If we fail to do that, we are, I think, nothing other than charlatans!
This article might be a mere triviality – if it were not symptomatic of what we are currently witnessing on a truly grand scale in this area. Integrative oncology seems fast to deteriorate into a paradise for pseudoscience and quacks.
On 26/5/2015, I received the email reproduced below. I thought it was interesting, looked up its author ("Shawn is a philosopher and writer educated at York University in Toronto, and the author of two books. He's also worked with Aboriginal youth in the Northwest Territories of Canada") and decided to respond by writing a blog-post rather than by answering Alli directly.
Hello Dr. Ernst, this is Shawn Alli from Canada, a blogger and philosopher. I recently finished a critical article on James Randi's legacy. It gets into everything from ideological science, manipulation, ESP, faith healing, acupuncture and homeopathy.
Let me know what you think about it:
http://www.shawnalli.com/james-randi-disingenuous-legacy.html
It's quite long so save it for a rainy day.
So far, the reply from skeptical organizations range from: "I couldn't read further than the first few paragraphs because I disagree with the claims…" to one word replies: "Petty."
It's always nice to know how open-minded skeptical organizations are.
Hopefully you can add a bit more.
Sincerely,
Shawn
Yes, indeed, I can but try to add a bit more!
However, Alli's actual article is far too long to analyse it here in full. I therefore selected just the bit that I feel most competent commenting on and which is closest to my heart. Below, I re-produce this section of Alli's article in full. I add my comments at the end (in bold) by inserting numbered responses which refer to the numbers (in round brackets [the square ones refer to Alli's references]) inserted throughout Alli's text. Here we go:
Homeopathy & Acupuncture:
A significant part of Randi's legacy is his war against homeopathy. This is where Randi shines even above mainstream scientists such as Dawkins or Tyson.
Most of his talks ridicule homeopathy as nonsense that doesn't deserve the distinction of being called a treatment. This is due to the fact that the current scientific method is unable to account for the results of homeopathy (1). In reality, the current scientific method can't account for the placebo effect as well (2).
But then again, that presents an internal problem as well. The homeopathic community is divided by those who believe it's a placebo effect and those that believe it's more than that, advocating the theory of water memory, which mainstream scientists ridicule and vilify (3).
I don't know what camp is correct (4), but I do know that the homeopathic community shouldn't follow the lead of mainstream scientists and downplay the placebo effect as, it's just a placebo (5).
Remember, the placebo effect is downplayed because the current scientific method is unable to account for the phenomenon (3, 5). It's a wondrous and real effect, regardless of the ridicule and vilification (6) that's attached to it.
While homeopathy isn't suitable as a treatment for severe or acute medical conditions, it's an acceptable treatment for minor, moderate or chronic ones (7). Personally, I've never tried homeopathic treatments. But I would never tell individuals not to consider it. To each their own, as long as it's within universal ethics (8).
A homeopathic community in Greece attempts to conduct an experiment demonstrating a biological effect using homeopathic medicine and win Randi's million dollar challenge. George Vithoulkas and his team spend years creating the protocol of the study, only to be told by Randi to redo it from scratch. [29] (9) I recommend readers take a look at:
The facts about an ingenious homeopathic experiment that was not completed due to the "tricks" of Mr. James Randi.
Randi's war against homeopathy is an ideological one (10). He'll never change his mind despite positive results in and out of the lab (11). This is the epitome of dogmatic ideological thinking (12).
The same is true for acupuncture (13). In his NECSS 2012 talk Randi says:
Harvard Medical School is now offering an advanced course for physicians in acupuncture, which has been tested endlessly for centuries and it does not work in any way. And believe me, I know what I'm talking about. [30]
Acupuncture is somewhat of a grey area for mainstream scientists and the current scientific method. One ideological theory states that acupuncture operates on principles of non-physical energy in the human body and relieving pressure on specific meridians. The current scientific method is unable to account for non-physical human energy and meridians.
A mainstream scientific theory of acupuncture is one of neurophysiology, whereby acupuncture works by affecting the release of neurotransmitters. I don't know which theory is correct; but I do know that those who do try acupuncture usually feel better (14).
In regards to the peer-reviewed literature, I believe (15) that there's a publication bias against acupuncture being seen as a viable treatment for minor, moderate or chronic conditions. A few peer-reviewed articles support the use of acupuncture for various conditions:
Eight sessions of weekly group acupuncture compared with group oral care education provide significantly better relief of symptoms in patients suffering from chronic radiation-induced xerostomia. [31]
It is concluded that this study showed highly positive effects on pain and function through the collaborative treatment of acupuncture and motion style in aLBP [acute lower back pain] patients. [32]
Given the limited efficacy of antidepressant treatment…the present study provides evidence in supporting the viewpoint that acupuncture is an effective and safe alternative treatment for depressive disorders, and could be considered an alternative option especially for patients with MDD [major depressive disorder] and PSD [post-stroke depression], although evidence for its effects in augmenting antidepressant agents remains controversial. [33]
In conclusion: We find that acupuncture significantly relieves hot flashes and sleep disturbances in women treated for breast cancer. The effect was seen in the therapy period and at least 12 weeks after acupuncture treatment ceased. The effect was not correlated with increased levels of plasma estradiol. The current study showed no side effects of acupuncture. These results indicate that acupuncture can be used as an effective treatment of menopausal discomfort. [34]
In conclusion, the present study demonstrates, in rats, that EA [electroacupuncture] significantly attenuates bone cancer induced hyperalgesia, which, at least in part, is mediated by EA suppression of IL-1…expression. [35]
In animal model of focal cerebral ischemia, BBA [Baihui (GV20)-based Scalp acupuncture] could improve IV [infarct volume] and NFS [neurological function score]. Although some factors such as study quality and possible publication bias may undermine the validity of positive findings, BBA may have potential neuroprotective role in experimental stroke. [36]
In conclusion, this randomized sham-controlled study suggests that electroacupuncture at acupoints including Zusanli, Sanyinjiao, Hegu, and Zhigou is more effective than no acupuncture and sham acupuncture in stimulating early return of bowel function and reducing postoperative analgesic requirements after laparoscopic colorectal surgery. Electroacupuncture is also more effective than no acupuncture in reducing the duration of hospital stay. [37]
In conclusion, we found acupuncture to be superior to both no acupuncture control and sham acupuncture for the treatment of chronic pain…Our results from individual patient data meta-analyses of nearly 18000 randomized patients in high-quality RCTs [randomized controlled trials] provide the most robust evidence to date that acupuncture is a reasonable referral option for patients with chronic pain. [38]
While Randi and many other mainstream scientists will argue (16) that the above claims are the result of ideological science and cherry picking, in reality, they're the result of good science going up against dogmatic (17) and profit-driven (17) ideological (17) science.
Yes, the alternative medicine industry is now a billion dollar industry. But the global pharmaceutical medical industry is worth hundreds of trillions of dollars. And without its patients (who need to be in a constant state of ill health), it can't survive (18).
Individuals who have minor, moderate, or chronic medical conditions don't want to be part of the hostile debate between alternative medicine vs. pharmaceutical medical science (19). They just want to get better and move on with their life. The constant war that mainstream scientists wage against alternative medicine is only hurting the people they're supposed to be helping (20).
Yes, the ideologies (21) are incompatible. Yes, there are no accepted scientific theories for such treatments. Yes, it defies what mainstream scientists currently "know" about the human body (22).
It would be impressive if a peace treaty can exist between both sides, where both don't agree, but respect each other enough to put aside their pride and help patients to regain their health (23).
END OF ALLI'S TEXT
And here are my numbered comments:
(1) This is not how I understand Randi's position. Randi makes a powerful point about the fact that the assumptions of homeopathy are not plausible, which is entirely correct – so much so that even some leading homeopaths admit that this is true.
(2) This is definitely not correct; the placebo effect has been studied in much detail, and we can certainly 'account' for it.
(3) In my 40 years of researching homeopathy and talking to homeopaths, I have not met any homeopaths who "believe it's a placebo effect".
(4) There is no 'placebo camp' amongst homeopaths; so this is not a basis for an argument; it's a fallacy.
(5) They very definitely are mainstream scientists, like F Benedetti, who research the placebo effect and they certainly do not 'downplay' it. (What many people fail to understand is that, in placebo-controlled trials, one aims at controlling the placebo effect; to a research-naïve person, this may indeed LOOK LIKE downplaying it. But this impression is wrong and reflects merely a lack of understanding.)
(6) No serious scientist attaches 'ridicule and vilification' to it.
(7) Who says so? I know only homeopaths who hold this opinion; and it is not evidence-based.
(8) Ethics demand that patients require the best available treatment; homeopathy does not fall into this category.
(9) At one stage (more than 10 years ago), I was involved in the design of this test. My recollection of it is not in line with the report that is linked here.
(10) So far, we have seen no evidence for this statement.
(11) Which ones? No examples are provided.
(12) Yet another statement without evidence – potentially libellous.
(13) Conclusion before any evidence; sign for a closed mind?
(14) This outcome could be entirely unrelated to acupuncture, as anyone who has a minimum of health care knowledge should know.
(15) We are not concerned with beliefs, we concerned with facts here, aren't we ?
(16) But did they argue this? Where is the evidence to support this statement?
(17) Non-evidence-based accusations.
(18) Classic fallacy.
(19) The debate is not between alt med and 'pharmaceutical science', it is between those who insist on treatments which demonstrably generate more good than harm, and those who want alt med regardless of any such considerations.
(20) Warning consumers of treatments which fail to fulfil the above criterion is, in my view, an ethical duty which can save much money and many lives.
(21) Yes, alt med is clearly ideology-driven; by contrast conventional medicine is not (if it were, Alli would have explained what ideology it is precisely). Conventional medicine changes all the time, sometimes even faster than we can cope with, and is mainly orientated on evidence which is not an ideology. Alt med hardly changes or progresses at all; for the most part, its ideology is that of a cult celebrating anti-science and obsolete traditions.
(22) Overt contradiction to what Alli just stated about acupuncture.
(23) To me, this seems rather nonsensical and a hindrance to progress.
In summary, I feel that Alli argues his corner very poorly. He makes statements without supporting evidence, issues lots of opinion without providing the facts (occasionally even hiding them), falls victim of logical fallacies, and demonstrates an embarrassing lack of knowledge and common sense. Most crucially, the text seems bar of any critical analysis; to me, it seems like a bonanza of unreason.
To save Alli the embarrassment of arguing that I am biased or don't know what I am talking about, I'd like to declare the following: I am not paid by 'Big Pharma' or anyone else, I am not aware of having any other conflicts of interest, I have probably published more research on alt med (some of it with positive conclusions !!!) than anyone else on the planet, my research was funded mostly by organisations/donors who were in favour of alt med, and I have no reason whatsoever to defend Randi (I only met him personally once). My main motivation for responding to Alli's invitation to comment on his bizarre article is that I have fun exposing 'alt med nonsense' and believe it is a task worth doing.
Yoga is a popular form of alternative medicine. Evidence for its effectiveness is scarce and generally far from convincing. But at least it is safe! At least this is what yoga enthusiasts would claim. Unfortunately, this is not entirely true; adverse events have also been reported with some regularity. Their frequency is, however, not known.
A new study was aimed at filling this gap. It was conducted to elucidate the frequencies and characteristics of adverse events of yoga performed in classes and the risk factors of such events.
The subjects were 2508 people taking yoga classes and 271 yoga therapists conducting the classes. A survey for yoga class attendees was performed on adverse events that occurred during a yoga class on the survey day. A survey for yoga therapists was performed on adverse events that the therapists had observed in their students to date. Adverse events were defined as "undesirable symptoms or responses that occurred during a yoga class".
Among 2508 yoga class attendees, 1343 (53.5%) had chronic diseases and 1063 (42.3%) were receiving medication at hospitals. There were 687 class attendees (27.8%) who reported some type of undesirable symptoms after taking a yoga class. Musculoskeletal symptoms such as myalgia were the most common symptoms, involving 297 cases, followed by neurological symptoms and respiratory symptoms. Most adverse events (63.8%) were mild and did not interfere with class participation. The risk factors for adverse events were examined, and the odds ratios for adverse events were significantly higher in attendees with chronic disease, poor physical condition on the survey day, or a feeling that the class was physically and mentally stressful. In particular, the occurrence of severe adverse events that interfered with subsequent yoga practice was high among elderly participants (70 years or older) and those with chronic musculoskeletal diseases.
The authors concluded that the results of this large-scale survey demonstrated that approximately 30% of yoga class attendees had experienced some type of adverse event. Although the majority had mild symptoms, the survey results indicated that attendees with chronic diseases were more likely to experience adverse events associated with their disease. Therefore, special attention is necessary when yoga is introduced to patients with stress-related, chronic diseases.
I find these findings interesting and thought-provoking. The main question that they raise is, I think, the flowing: ARE THERE ANY CONDITIONS FOR WHICH YOGA DEMONSTRABLY GENERATES MORE GOOD THAN HARM?