risk
The Subject of the German 'Heilpraktiker' has recently been the topic of one of my blog-posts. In Germany, it has been a taboo for decades, but now the 'Frankfurter Allgemeine Zeitung' (FAZ) have courageously addressed the problem. In today's article, the FAZ reports that, Josef Hecken, the chair of the an organisation called 'Selbstverwaltung im Gesundheitswesen' (self-administration in healthcare), demands that "health-insurers should be forbidden to pay for treatments that are not supported by evidence." Hecken, is also the chair of the Gemeinsamen Bundesausschusses, an umbrella organisation of doctors, insurers and hospitals which determines which services are paid for and which not. He stated that even paying for homeopathy out of your own pocket when treating diseases like cancer must be forbidden and stressed that "this is not about well-being but human lives."
Hecken's views are partly supported by Rudolf Henke, the chair of both a German doctor's union and of the Marburger Bund, a union of hospitals: "the regulations regarding the Heilpraktiker have to be re-considered entirely… I do not believe it to be acceptable that Heilpraktiker are able to treat cancer patients."
These remarks relate to the deaths that recently occurred in a clinic led by a Heilpraktiker. About two thirds of all German health insurers seem to pay for consultations with a Heilpraktiker. Vis a vis the fact that most of their treatments are not evidence-based, this situation seems intolerable and deeply unethical.
Hecken's stance seems clear, rational and, in view of the popularity of homeopathy in Germany, even courageous: "The government should charge the 'Gemeinsamen Bundesausschuss' or another organisation with the task of conducting a meta-analysis on the evidence of homeopathy and then draw the appropriate conclusions… We have reached a point where we need a public discussion, and I am prepared to take the flack."
A new Cochrane review evaluated the effectiveness and safety of Chinese herbal medicines (CHM) in the treatment of menopausal symptoms. Its authors conducted a thorough search for randomised controlled trials (RCTs) comparing the effectiveness of CHM with placebo, hormone therapy (HT), pharmaceutical drugs, acupuncture, or another CHM formula in women suffering from menopausal symptoms.
Two review authors independently assessed 864 studies for eligibility. Data extractions were performed by them with disagreements resolved through group discussion and clarification of data or direct contact with the study authors. Data analyses were performed in accordance with Cochrane Collaboration guidelines.
In total, 22 RCTs (2902 women) could be included. When CHM was compared with placebo (8 RCTs), there was little or no evidence of a difference between the groups for the following outcomes: hot flushes per day (MD 0.00, 95% CI -0.88 to 0.89; 2 trials, 199 women; moderate quality evidence); hot flushes per day assessed by an overall hot flush score in which a difference of one point equates to one mild hot flush per day (MD -0.81 points, 95% CI -2.08 to 0.45; 3 RCTs, 263 women; low quality evidence); and overall vasomotor symptoms per month measured by the Menopause-Specific Quality of Life questionnaire (MENQOL, scale 0 to 6) (MD -0.42 points; 95% CI -1.52 to 0.68; 3 RCTs, 256 women; low quality evidence). In addition, results from individual studies suggested there was no evidence of a difference between the groups for daily hot flushes assessed by severity (MD -0.70 points, 95% CI -1.00, -0.40; 1 RCT, 108 women; moderate quality evidence); or overall monthly hot flushes scores (MD -2.80 points, 95% CI -8.93 to 3.33; 1 RCT, 84 women; very low quality evidence); or overall daily night sweats scores (MD 0.07 points, 95% CI -0.19 to 0.33, 1 RCT, 64 women; low quality evidence); or overall monthly night sweats scores (MD 1.30 points, 95% CI -1.76 to 4.36, 1 RCT, 84 women; very low quality evidence). However, one study reported that overall monthly vasomotor symptom scores were lower in the CHM group (MD -4.79 points, 95% CI -5.52 to -4.06; 1 RCT, 69 women; low quality evidence).
When CHM was compared with HT (10 RCTs), only two RCTs reported monthly vasomotor symptoms using MENQOL. It was uncertain whether CHM reduces vasomotor symptoms (MD 0.47 points, 95% CI -0.50 to 1.44; 2 RCTs, 127 women; very low quality evidence).
Adverse effects were not fully reported in the included studies. Adverse events reported by women taking CHM included mild diarrhoea, breast tenderness, gastric discomfort and an unpleasant taste. Effects were inconclusive because of imprecise estimates of effects: CHM versus placebo (RR 1.51; 95% CI 0.69 to 3.33; 7 trials, 705 women; I² = 40%); CHM versus HT (RR 0.96; 95% CI 0.66 to 1.39; 2 RCTs, 864 women; I² = 0%); and CHM versus specific conventional medications (such as Fluoxetine and Estazolam) (RR 0.20; 95% CI 0.03 to 1.17; 2 RCTs, 139 women; I² = 61%).
The authors concluded: We found insufficient evidence that Chinese herbal medicines were any more or less effective than placebo or HT for the relief of vasomotor symptoms. Effects on safety were inconclusive. The quality of the evidence ranged from very low to moderate; there is a need for well-designed randomised controlled studies.
This review seems well done and reports clear findings. The fact that there was insufficient evidence for CHM is probably no surprise to most readers of this blog. However, I would like to draw your attention to a finding that could easily be missed: most of the primary studies failed to mention adverse effects; to be perfectly clear: they did not state "there were no adverse effects", but they simply did not mention the subject of adverse effects at all.
In my view, this is a breach of research ethics. I have been banging on about this phenomenon for some time now, because I think it is important. Many if not most clinical trials in this area neglect reporting adverse effects. This means that we get an entirely misleading impression about the safety of the treatments in question. Reviewers of such studies are bound to conclude that they seem to be safe, while, in fact, researchers have only been withholding crucial information from us.
The solution to this fast-growing problem would be simple: trialists must be forced to fully report adverse effects. This is less complicated that it might seem: journal editors must insist that all authors fully report adverse effects of alternative treatments. Even if there were none at all – a very unlikely proposition if you think about it – they must disclose this fact.
Wouldn't it be nice to be able to enjoy food and drink to one's heart content and, once the pounds are piling up, simply swallow a pill and the weight goes down to normal? There are plenty of such pills on the market, but here I advise you to avoid them – mainly for two reasons.
The first is that they do not work. On this blog, we have discussed this before. The claims made for weight loss supplements are bogus. The manufacturers promise substantial body weight reductions not because their product is effective but because they want your money. So, unless you want to donate your cash to quacks, don't buy such rubbish.
The second reason is probably even more compelling: weight-loss supplements endanger your health. A new paper tells us more about their risks. This investigation was aimed at identifying banned and discouraged-use ingredients, such as ephedra, 1,3-dimethylamylamine, and beta-methyl-phenylethylamine, in readily available weight loss dietary supplements within a 10-mile radius of Regis University.
A list of banned and discouraged-use ingredients was compiled with the use of the Food and Drug Administration (FDA) dietary supplement website which provides information on supplement ingredients that are no longer legal or are advised against owing to adverse event reporting. Investigators visited all retail outlet stores within a 10-mile radius of Regis University in Denver, Colorado. Retail chains were not duplicated and only one of each chain was evaluated.
A total of 51 weight loss supplement products from retail stores were found with banned or discouraged-use substances listed on their labels. At least one banned ingredient was found to be listed on the product labels in 17 of the 51 studied supplements (33%). At least one discouraged-use ingredient was found in 46 of the 51 products (90%). Retail outlet stores dedicated to supplements and sports nutrition alone were found to have the greatest number of weight loss supplements that included banned and discouraged-use ingredients.
The authors of this paper draw the following conclusions: the FDA has taken action to remove some weight loss supplements from the market that contain banned ingredients. Unfortunately, based on the findings of this study, it is evident that products containing these ingredients remain on the market today.
You might think that these findings apply only to the US, however, I am afraid, you would be mistaken. People buy such bogus supplements on the Internet where national regulations can easily be circumvented. Thus the trade in weight-loss supplements is thriving regardless of what the FDA or any other regulatory agency might do about them.
The solution is simple: avoid such products!
No, I don't want to put you off your breakfast… but you probably have seen so many pictures of attractive athletes with cupping marks and read articles about the virtues of this ancient therapy, that I feel I have to put this into perspective:
I am sure you agree that this is slightly less attractive. But, undeniably, these are also cupping marks. So, if you read somewhere that this treatment is entirely harmless, take it with a pinch of salt.
Cupping has existed for centuries in most cultures, and there are several variations of the theme. We differentiate between wet and dry cupping. The above picture is of wet cupping gone wrong. What the US Olympic athletes currently seem to be so fond of is dry cupping.
The principles of both forms are similar. In dry cupping, a vacuum cup is placed over the skin which provides enough suction to create a circular bruise. Eventually the vacuum diminishes, and the cup falls off; what is left is the mark. In wet cupping, the procedure is much the same, except that the skin is injured before the cup is placed. The suction then pulls out a small amount of blood. Obviously the superficial injury can get infected, and that is what we see on the above picture.
In the homeopathic hospital where I worked ~40 years ago, we did a lot of both types of cupping. We used it mostly for musculoskeletal pain. Our patients responded well.
But why? How does cupping work?
The answer is probably more complex than you expect. It clearly has a significant placebo effect. Athletes are obviously very focussed on their body, and they are therefore the ideal placebo-responders. Evidently, my patients 40 years ago also responded to all types of placebos, even to the homeopathic placebos which they received 'en masse'.
But there might be other mechanisms as well. A TCM practitioner will probably tell you that cupping unblocks the energy flow in our body. This might sound very attractive to athletes or consumers, and therefore could even enhance the placebo response, but it is nevertheless nonsense.
The most plausible mode of action is 'counter-irritation': if you have a pain somewhere, a second pain elsewhere in your body can erase the original pain. You might have a headache, for instance, and if you accidentally hit your thumb with a hammer, the headache is gone, at least for a while. Cupping too would cause mild to moderate pain, and this is a distraction from the muscular pain the athletes aim to alleviate.
When I employed cupping 40 years ago, there was no scientific evidence testing its effects. Since a few years, however, clinical trials have started appearing. Many are from China, and I should mention that TCM studies from China almost never report a negative result. According to the Chinese, TCM (including cupping) works for everything. More recently,also some trials from other parts of the world have emerged. They have in common with the Chinese studies that they tend to report positive findings and that they are of very poor quality. (One such trial has been discussed previously on this blog.) In essence, this means that we should not rely on their conclusions.
A further problem with clinical trails of cupping is that it is difficult, if not impossible, to control for the significant placebo effects that this treatment undoubtedly generates. There is no placebo that could mimic all the features of real cupping in clinical trials; and there is no easy way to blind either the patient or the therapist.
So, we are left with an ancient treatment backed by a host of recent but flimsy studies and a growing craze for cupping fuelled by the Olympic games. What can one conclude in such a situation?
Personally, I would, whenever possible, recommend treatments that work beyond a placebo effect, because the placebo response tends to be unreliable and is usually of short duration – and I am not at all sure that cupping belongs into this category. I would also avoid wet cupping, because it can cause substantial harm. Finally, I would try to keep healthcare costs down; cupping itself is cheap but the therapist's time might be expensive.
In a nutshell: would I recommend cupping? No, not any more than using a hammer for counter irritation! Will the Olympic athletes care a hoot about my recommendations? No, probably not!
According to an article in DER SPIEGEL, 4 patients of an alternative medicine centre died, while several other websites reported that the figure amounted to 'just' three. The centre in question is the Klaus Ross clinic in the German town of Bruggen-Bracht on the border with the Netherlands.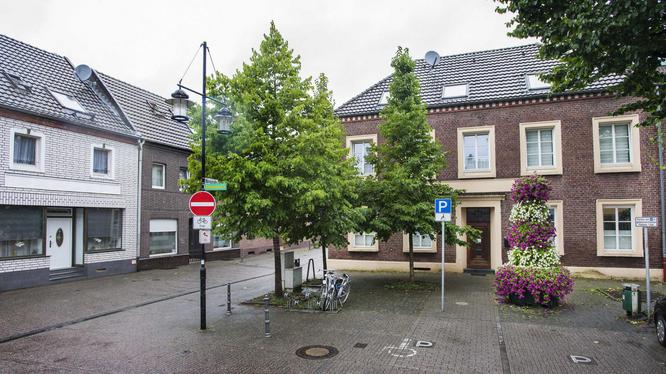 In addition to these fatalities, several further patients are being treated in hospital and German prosecutors in the town of Moenchengladbach have urged other patients showing any symptoms to "urgently seek medical advice." Dutch police, who are supporting the inquiry, appealed for information from other patients, as newspapers reported the clinic had been using an experimental transfusion.
Concern was first raised when a 43-year-old Dutch woman with breast cancer complained of headaches and became confused after being treated at the clinic on July 25. She later lost the ability to speak, and died on July 30. The "cause of her death remains unclear," the German prosecutors said in a statement earlier this week. Many Dutch people are known to have visited the clinic and while "it is not yet known exactly what happened, there is a health risk to patients who have undergone treatment at this clinic", according to a statement by Dutch police.
Klaus Ross was cited saying that "one of our patients unexpectedly has passed away… We regret this seriously and are in shock as we heard the news. Our thoughts and deep condolences are with her family, friends and loved ones… we regret the suspicion set in the media that alternative medicine, and our clinic especially, could be held responsible…. Alternative medicine is always an extra tool to battle diseases." Allegedly, Ross always advised patients to be monitored by their own doctors.
The centre in question specialised in 'biological' cancer therapies and beauty treatments; it has now been closed and Ross has reportedly been charged with manslaughter. The interventions on offer include a wide range of unproven therapies, including detox, oxygen therapy, various supplements, immunotherapy and hyperthermia. According to some reports, the therapy implicated in the fatalities was 3- bromopyruvate (3BP). 3BP is an experimental cancer treatment which is currently attracting much, mostly pre-clinical research. One review article summarized the evidence such:
Although the "Warburg effect", i.e., elevated glucose metabolism to lactic acid (glycolysis) even in the presence of oxygen, has been recognized as the most common biochemical phenotype of cancer for over 80 years, its biochemical and genetic basis remained unknown for over 50 years. Work focused on elucidating the underlying mechanism(s) of the "Warburg effect" commenced in the author's laboratory in 1969. By 1985 among the novel findings made two related most directly to the basis of the "Warburg effect", the first that the mitochondrial content of tumors exhibiting this phenotype is markedly decreased relative to the tissue of origin, and the second that such mitochondria have markedly elevated amounts of the enzyme hexokinase-2 (HK2) bound to their outer membrane. HK2 is the first of a number of enzymes in cancer cells involved in metabolizing the sugar glucose to lactic acid. At its mitochondrial location HK2 binds at/near the protein VDAC (voltage dependent anion channel), escapes inhibition by its product glucose-6-phosphate, and gains access to mitochondrial produced ATP. As shown by others, it also helps immortalize cancer cells, i.e., prevents cell death. Based on these studies, the author's laboratory commenced experiments to elucidate the gene basis for the overexpression of HK2 in cancer. These studies led to both the discovery of a unique HK2 promoter region markedly activated by both hypoxic conditions and moderately activated by several metabolites (e.g., glucose), Also discovered was the promoter's regulation by epigenetic events (i.e., methylation, demethylation). Finally, the author's laboratory turned to the most important objective. Could they selectively and completely destroy cancerous tumors in animals? This led to the discovery in an experiment conceived, designed, and conducted by Young Ko that the small molecule 3-bromopyruvate (3BP), the subject of this mini-review series, is an incredibly powerful and swift acting anticancer agent. Significantly, in subsequent experiments with rodents (19 animals with advanced cancer) Ko led a project in which 3BP was shown in a short treatment period to eradicate all (100%). Ko's and co-author's findings once published attracted global attention leading world-wide to many other studies and publications related to 3BP and its potent anti-cancer effect. This Issue of the Journal of Bioenergetics and Biomembranes (JOBB 44-1) captures only a sampling of research conducted to date on 3BP as an anticancer agent, and includes also a Case Report on the first human patient known to the author to be treated with specially formulated 3BP. Suffice it to say in this bottom line, "3BP, a small molecule, results in a remarkable therapeutic effect when it comes to treating cancers exhibiting a "Warburg effect". This includes most cancer types.
While 3BP seems to show some promise, clinical trials have not yet been published and another review correctly cautioned that clinical trials using 3BP are needed to further support its anticancer efficacy against multiple cancer types… 
The person in charge of the centre, Klaus Ross, has no medical qualifications but claims to have studied naturopathy and was a 'Heilpraktiker'. As such, he is probably not licenced to administer 3BP to cancer patients.
A standard series of out-patient cancer treatments at Mr Ross' clinic was reported to cost around 10 000 Euros.
On this blog, I have discussed the lamentable quality of TCM products before (e. g. here, here and here). In a nutshell, far too high percentages of them are contaminated with toxic substances or adulterated with prescription drugs. It is no question: these deficits put many consumers at risk. Equally, there is no question that the problem has been known for decades.
For the Chinese exporters, such issues are a great embarrassment, not least because TCM-products are amongst the most profitable of all the Chinese exports. In the past, Chinese officials have tried to ignore or suppress the subject as much as possible. I presume they fear that their profits might be endangered by being open about the dubious quality of their TCM-exports.
Recently, however, I came across a website where unusually frank and honest statements of Chinese officials appeared about TCM-products. Here is the quote:
China is to unroll the fourth national survey of traditional Chinese medicine (TCM) resources to ensure a better development of the industry, said a senior health official…
With the public need for TCM therapies growing, the number of medicine resources has decreased and people have turned to the cultivated ones. However, due to a lack of standards, the cultivated TCM resources are sometimes less effective or even unsafe for human use, said Wang Guoqiang, director of the State Administration of TCM, at a TCM seminar held in Kunming, Yunnan Province in southwest China.
There is a pressing need to protect TCM resources, Wang said. "I've heard people saying that medicine quality will spell doom for the TCM industry, which I must admit, is no exaggeration," he said.
The survey has been piloted in 922 counties in 31 provinces in China since 2011. According to its official website, it will draw a clear picture of the variety, distribution, storage and growth trends of TCM resources, including herbs, animals, minerals and synthetic materials.
TCM includes a range of traditional medical practices originating in China. It includes such treatments as herbal medicine, acupuncture, massage (tuina), exercise (qigong) and dietary therapy.
Although well accepted in the mainstream of medical care throughout East Asia, TCM is considered an alternative medical system in much of the western world and has been a source of controversy. A milestone in the recognition of TCM came when Chinese pharmaceutical chemist Tu Youyou won a Nobel Prize in 2015 for her discovery of Artemisinin, a medicinal herb, to help treat malaria.
END OF QUOTE
Surely, these are remarkable, perhaps even unprecedented statements by Chinese officials:
…cultivated TCM resources are sometimes less effective or even unsafe for human use…
…medicine quality will spell doom for the TCM industry…
Let's hope that, after such words, there will be appropriate actions… finally.
The UK petition to ban homeopathy for animals has so far achieved well over 3 000 signatures. Remarkably, it also prompted a reaction from the Faculty of Homeopathy which I reproduce here in full:
Response to petition calling on the RCVS to ban homeopathy
Homeopathy has a long history of being used successfully in veterinary practice for both domestic and farm animals. The EU recommends its use in its regulations on organic farms and is funding research into veterinary homeopathy as a way of reducing antibiotic use in livestock. It is nonsense to suggest that responsible pet owners and farmers are unable to distinguish between effective and ineffective medicines; they continue to use homeopathy because they see its benefits.
Membership of the Faculty of  Homeopathy (VetMFHom) is bestowed on qualified veterinary surgeons who have completed a minimum of three years study of homeopathy and after a rigorous examination procedure. It differentiates the qualified veterinary homeopath from an unlicensed healer.
In a statement, the Royal College of Veterinary Surgeons said "… homeopathy is currently accepted by society and recognised by UK medicines legislation, and does not, in itself, cause harm to animals". Before going on to say it could see no justification for banning veterinary surgeons from practising homeopathy.
In an age when antibiotic resistance is such an important issue, veterinary surgeons and farmers who have found they can limit the use of these drugs by using homeopathy should be applauded and not attacked.

Peter Gregory BVSc MRCVS VetFFHom
Veterinary Dean, Faculty of Homeopathy
Such sentiments resonate with those of the UK's most influential supporter of homeopathy, Prince Charles. Speaking at a global leaders summit on antimicrobial resistance, Prince Charles  recently warned that Britain faced a "potentially disastrous scenario" because of the "overuse and abuse" of antibiotics. The Prince explained that he had switched to organic farming on his estates because of the growing threat from antibiotic resistance and now treats his cattle with homeopathic remedies rather than conventional medication. "As some of you may be aware, this issue has been a long-standing and acute concern to me," he told delegates from 20 countries at The Royal Society in London. "I have enormous sympathy for those engaged in the vital task of ensuring that, as the world population continues to increase unsustainably and travel becomes easier, antibiotics retain their availability to overcome disease… It must be incredibly frustrating to witness the fact that antibiotics have too often simply acted as a substitute for basic hygiene, or as it would seem, a way of placating a patient who has a viral infection or who actually needs little more than patience to allow a minor bacterial infection to resolve itself."
It seems that both Prince Charles and Peter Gregory believe that homeopathy can be employed to reduce the use of antibiotics in animals. So, let's analyse this hypothesis a little closer.
The way I see it, the belief must be based on one of two assumptions:
Homeopathic remedies are effective in treating or preventing bacterial infections.
If farmers administer homeopathic remedies to their life-stock, they are less likely to administer unnecessary antibiotics.
Assumption No 1 can be rejected without much further debate; there is no evidence whatsoever that homeopathic remedies have antibiotic efficacy. In fact, the consensus today is that highly diluted homeopathic remedies are pure placebos.
Assumption No 2, however, might be more plausible and therefore deserves further scrutiny.  If we do not tell the farmers nor the vets that homeopathic remedies are placebos, if, in other words, we mislead them to think they are efficacious medicines, they might give them to their animals instead of antibiotics. Consequently, the usage of antibiotics in animals would decrease. This strategy sounds plausible but, on second thought, it has many serious drawbacks:
The truth has a high value in itself which we would disregard at our peril.
One might not be able to keep the truth from the farmers and even less able to hide it from vets.
If we mislead farmers and vets, we must also mislead the rest of the population; this means lots of people might start using homeopathic placebos even for serious conditions.
Misleading farmers, vets and the rest of the population is clearly unethical.
Misleading farmers and vets in this way might not be necessary; if there is abuse of antibiotics in farming, we ought to tackle this phenomenon directly.
Misleading farmers and vets might be dangerous for at least two reasons: firstly, animals who truly need antibiotics would not receive adequate treatment; secondly, farmers and vets might eventually become convinced that homeopathy is efficacious and would therefore use it in all sorts of situations, even for serious diseases of humans.
Whichever way I twist and turn the assumption No 2, I fail to arrive at anything remotely sensible. But this leaves me with a huge problem: I would have to conclude that both the Veterinary Dean, Faculty of Homeopathy and the heir to the throne are bonkers… and, surely, this cannot be right either!!!
Some homeopaths advise parents not to vaccinate their kids and use homeopathic vaccinations or 'homeo-prophylaxis' instead. Despite the fact that it has long been clear that this approach is not effective and even dangerous, some homeopathic pharmacies have been selling the remedies used for that purpose. In the UK, Helios has been at the forefront of this dubious trade. But, a few days ago, they have changed their ways.
Here is a screenshot of the results of a search for the word 'vaccine', with the 'remedies' that were subsequently removed highlighted:
Click the image to enlarge.
This is undoubtedly a step in the right direction. The question I ask myself is WHY DID HELIOS MAKE THIS CHANGE? Was it because they had to? Or was it because they saw the light and realised that the evidence did not support the remedies in question?
If it was the latter motivation, we will soon know – because, in that case, they will surely do the same with the entire rest of their remedies.
Why?
BECAUSE THERE IS NOT GOOD EVIDENCE THAT ANY HIGHLY DILUTED HOMEOPATHIC REMEDY IS MORE THAN A PLACEBO.
You have to excuse me, if I keep coming back to this theme: so-called 'alternative cancer cures' are truly dangerous. I have tried to explain this already many times, for instance here, here and here. And it is by no means just alternative therapists who make a living of such quackery. Sadly qualified medical doctors are often involved as well. As to prove my point, here is a tragic story that broke yesterday:
Former Miss New Hampshire, Rachel Petz Dowd, lost her battle with cancer on Sunday 12 June 2016 — a battle she fought publicly through personal writings in a blog in hopes of helping others on a similar journey toward healing. The singer/songwriter and mother of three from Auburn died about a month after traveling to Mexico for an aggressive form of alternative cancer treatment. She turned 47 last week. Dowd was diagnosed with stage 2 triple negative breast cancer in May 2014. The diagnosis led her to create a blog called "Rachel's Healing" to document what she hoped would be a journey back to health. "I hope my readers can gain something from my journey and that they find their own personal way to combat this disease impacting too many women today," she wrote. Dowd used the blog to share her experiences with traditional and natural medicine during her cancer fight.
On 5/3/16 Mrs Dowd wrote on her blog: "Well after some careful consideration and looking at different clinics and hospitals we've made a decision. Will be going to the CMN Hospital on the Yuma, Arizona border*. For 28 days of treatments. It's not a day clinic but a full hospital servicing over the past 30 years. There's a special wing dedicated to alternative cancer care and the treatment list is impressive.  Many treatments that are not available in this country. We feel this would be the best course of care daily for 28 days and then at the end of the 4 weeks I intend my immune system to be back on-line. I will be doing a stem cell boost of my bone marrow the last week. I know of a women, Shannon Knight, from The Truth About Cancer documentary, who had stage 4 metastasized into locations of her bones and her lungs and she came out of there completely cured. Her oncologist said it was nothing short of a miracle, but she said no it was just clean hard work!  She said no it was just clean the hard, aggressive treatments that only attack cancer, boost and prime your immune system, become a whole, healthy being once again:) It is possible and I am planning on being one of the exceptions like Shannon!"
The hospital is across the US border in Mexico; it is run by medically qualified personnel.
The hospital ["CMN Hospital's facility is only 14 blocks away once you cross the border to begin your alternative cancer treatment"] has a website where they tell a somewhat confusing story about their treatment plans; here is a short but telling excerpt:
"CMN's protocols are individualized and comprehensive. You will benefit from oxidative therapies, IV minerals selenium and bicarbonate IV vitamins such as vitamin B-17 and IV vitamin C. Far infrared and others including MAHT, Cold Laser Therapy, Hyperbaric Oxygen Therapy and Ozone Therapy are a daily part of your protocol. Ultraviolet Blood Irradiation is effective in destroying pathogens in your blood and slows the growth of cancer cell growth. CMN's Stem cell therapy and Dendritic cell therapy are just two of the advanced cancer treatments applied to patients."
And here is what they say about three therapies as examples of treatments that have discussed before on this blog: vitamin C, Laetrile and Essiac.
IV Vitamin C If large amounts of vitamin C are presented to cancer cells, large amounts will be absorbed. In these unusually large concentrations, the antioxidant vitamin C will start behaving as a pro-oxidant as it interacts with intracellular copper and iron. This chemical interaction produces small amounts of hydrogen peroxide. Because cancer cells are relatively low in an intracellular anti-oxidant enzyme called catalase, the high dose vitamin C induction of peroxide will continue to build up until it eventually lyses the cancer cell from the inside out!
IV Vitamin B17 / Laetrile Also known as amygdaline, Vitamin B-17 is a molecule made up of four parts: -2 parts Glucose -1 part Benzaldahyde-1 part Hydrogen Cyanide. Laetrile is found in at least 1200 different plants, including apricots, peaches, apple seeds, lentils, cashews, brown rice, millet, and alfalfa. Commercial preparations of laetrile are obtained from the kernels of apricots, peaches and bitter almonds. The body requires an enzyme called beta-glucosidase in order to process laetrile and release the cyanide. Studies have shown that cancer cells contain more of this enzyme than normal cells, which allows for a higher release of cyanide at tumor sites. Another enzyme known as rhodanese is important in this process. Normal healthy cells contain rhodanese which protects them from the activated cyanide. Most cancer cells are deficient in this enzyme, leaving them vulnerable to the poison. Tumor destruction begins once the cyanide is released within the malignancies, meaning laetrile therapy is selectively toxic to cancer cells while remaining non-toxic to normal cells.
Essiac Tea / Order Original Essiac Tea Essiac, given its name by Rene Caisse ("caisse" spelt backwards), consists of four main herbs that grow in the wilderness of Ontario, Canada. The original formula is believed to have its roots from the native Canadian Ojibway Indians. The four main herbs that make up Essiac are Burdock Root, Slippery Elm Inner Bark, Sheep Sorrel and Indian Rhubarb Root. Essiac tea helps release toxins that build up in fat and tissues into the blood stream where they can be filtered and excreted by the liver and kidneys.  Cleaning the body of toxins and impurities frees up the immune system to focus on killing cancer cells and protecting the body.
I think I will abstain from further comments, firstly because I want to avoid getting sued by these people and secondly because it seems all too depressingly obvious.
AROMATHERAPY is one of the most popular alternative therapies. The experience is usually pleasant enough, but what are the risks? None!!! At least this is what the therapists would claim. But is this true? Perhaps not. According to a recent press-release, the risks might be considerable.
Officials with the Tennessee Poison Control Center (TPC) are warning that they are seeing an increasing number of toxic exposures, mostly involving children, to essential oils used in aromatherapy. The TPC says the number of essential oil exposures doubled between 2011 and 2015, and 80 percent of those cases involved children. The primary route of poisoning is by ingestion, but also occurs with excessive or inappropriate application to the skin. Children are at risk because their skin easily absorbs oils and because they may try to ingest essential oils from the container.
"Tea tree oil is commonly cited, and most of those cases are accidental ingestions by children." said Justin Loden, PharmD, certified specialist in Poison Information (CSPI) at TPC. Most essential oils have a pleasant smell but bitter taste, so children easily choke on them and aspirate the oil to their lungs, Loden said.
Several essential oils such as camphor, clove, lavender, eucalyptus, thyme, tea tree, and wintergreen oils are highly toxic. All of the oils produce oral and throat irritation, nausea, and vomiting when ingested. Most essential oils either produce central nervous system (CNS) stimulation, which results in agitation, hallucinations, delirium, and seizures or CNS depression, which results in lethargy and coma. Other toxic effects include painless chemical burns, hypotension, acute respiratory distress syndrome, acute liver failure, severe metabolic acidosis, and cerebral edema depending on which essential oil is in question.
Tennessee Poison Center Tips for using essential oils
Safely using and storing essential oils is extremely important
Use essential oil products ONLY for their intended purpose.
Use only the amount stated on the label/guide.
Do not swallow an essential oil unless the label says to do so.
Do not use a product on the skin unless the label says to do so.
Do not leave the product out (i.e. as a pesticide) unless the label says to do so.
If you have bottles of essential oils at home, keep them locked up, out of sight and reach of children and pet at all times. Children act fast, so do poisons.
Many will think that this is alarmist – but I don't. In fact, in 2012, I published a systematic review aimed at critically evaluating the evidence regarding the adverse effects associated with aromatherapy. No, it was not funded by 'BIG PHARMA' but by THE ROYAL COLLEGE OF PHYSICIANS, LONDON.
Five electronic databases were searched to identify all relevant case reports and case series. Forty two primary reports met our inclusion criteria. In total, 71 patients experienced adverse effects of aromatherapy. Adverse effects ranged from mild to severe and included one fatality. The most common adverse effect was dermatitis. Lavender, peppermint, tea tree oil and ylang-ylang were the most common essential oils responsible for adverse effects.
At the time, we concluded that aromatherapy has the potential to cause adverse effects some of which are serious. Their frequency remains unknown. Lack of sufficiently convincing evidence regarding the effectiveness of aromatherapy combined with its potential to cause adverse effects questions the usefulness of this modality in any condition.
I might add – before the therapists start making comments – that, yes, aromatherapy is still dimensions safer than many conventional treatments. But remember: the value of a therapy is not determined by its safety but by the risk/benefit balance! And what are the proven benefits of aromatherapy, I ask you.