charlatan
Would you like to see a much broader range of approaches such as nutrition, mindfulness, complementary therapies and connecting people to green spaces become part of mainstream healthcare?
No?
Well, let me tell you about this exciting new venture anyway!
It is being promoted by Dr Dixon's 'College of Medicine' and claims to be "the only accredited Integrative Medicine diploma currently available in the UK… [It] will provide you with an accredited qualification as an integrative medicine practitioner. The Diploma is certified by Crossfields Institute and supported by the College of Medicine and is the only one currently available in the UK. IM is a holistic, evidence-based approach which makes intelligent use of all available therapeutic choices to achieve optimal health and resilience for our patients. The model embraces conventional approaches as well as other modalities centred on lifestyle and mind-body techniques like mindfulness and nutrition."
Dr Dixon? Yes, this Dr Michael Dixon.
College of Medicine? Yes, this College of Medicine.
Integrative medicine? Yes, this cunning plan to adopt quackery into real medicine which I have repeatedly written about, for instance here, here and here.
Crossfields Institute? Yes this Crossfields Institute which promotes the Steiner/'Waldorf quackery and has Simon Fielding as the chair of trustees.
Simon Fielding? Yes, the Simon Fielding who "devoted much of his professional life to securing the recognition of osteopathy as an independent primary contact healthcare profession and this culminated in the passing of the Osteopaths Act in 1993. He was appointed by ministers as the first chair of the General Osteopathic Council responsible for bringing the Osteopaths Act into force… He is currently vice-chair of the board of trustees of The College of Medicine… In addition Simon has… served as a long term trustee on the boards of The Prince of Wales's Foundation for Integrated Health… and was the founder chair of the Council for Anthroposophical Health and Social Care."
You must admit, this IS exciting!
Now you want to know what modules are within the Diploma? Here they are:
The Modern Context of IM: Philosophy, History and Changing Times in Medicine
IM Approaches and Management of Conditions (part 1)
Holistic Assessment: The Therapeutic Relationship, Motivational Interviewing & Clinical Decision Making in    Integrative Medicine
Critical Appraisal of Medicine and IM Research
Holistic assessment: Social prescribing, a Community Approach in Integrative Medicine
Managing a Dynamic IM Practice and Developing Leadership Skills
IM Approaches and Management of Conditions (part 2)
Independent Study on Innovation in Integrative Medicine
Sounds terrific, and it reminds me a lot of another course Michael Dixon tried to set up 13 years ago in Exeter. As it concerned me intimately, I wrote about this extraordinary experience in my memoir; here is a short excerpt:
…in July 2003… I saw an announcement published in the newsletter of the Prince of Wales' Foundation for Integrated Health:
"The Peninsula Medical School aims to become the UK's first medical school to include integrated medicine at postgraduate level. The school also plans to extend the current range and depth of programmes offered by including healthcare ethics and legislation. Professor John Tooke, dean of the Peninsula Medical School, said: 'The inclusion of integrated medicine is a patient driven development. Increasingly the public is turning to the medical profession for information about complementary medicines. This programme will play an important role in developing critical understanding of a wide range of therapies'."
When I stumbled on this announcement I was taken aback. Is Tooke envisaging a course for me to run? Has he forgotten to tell me about it? When I inquired, Tooke informed me that the medical school planned to offer a postgraduate "Pathway in Integrated Health" which had been initiated by Dr Michael Dixon, a general practitioner who had at that stage become one of the UK's most outspoken proponents of spiritual healing and other dubious forms of alternative medicine, and for this reason was apparently very well regarded by Prince Charles.
A few days after I received this amazing news, Dr Dixon arrived at my office and explained with visible embarrassment that Prince Charles had expressed his desire to establish such a course in Exeter. His Royal Highness had already facilitated its funding which, in fact, came from Nelson's, the manufacturer of homoeopathic remedies. The day-to-day running of the course was to be put into the hands of the ex-director of the Centre for Complementary Health Studies (CCHS), the very unit I had struggled – and even paid – to be separated from almost a decade ago because of its overtly anti-scientific agenda. The whole thing had been in the planning for several months. I was, it seemed, the last to know – but now that I had learnt about it, Dixon and Tooke urged me to contribute to this course by giving a few lectures.
I could no more comply with this request than fly. Apart from anything else, I was opposed in principle to the concept of "integration." As I saw it, "integrating" quackery with genuine, science-based medicine was nothing less than a profound betrayal of the ethical basis of medical practice. By putting its imprimatur on this course, and by offering it under the auspices of a mainstream medical school, my institution would be encouraging the dangerous idea of equivalence – i.e., the notion that alternative and mainstream medicine were merely two parallel but equally valid and effective methods of treating illness.
To add insult to injury, the course was to be sponsored by a major manufacturer of homoeopathic remedies. In all conscience, this seemed to me to be the last straw. Study after study carried out by my unit had found homoeopathy to be not only conceptually absurd but also therapeutically worthless. If we did not take a stand on this issue, we might just as well all give up and go home…
END OF QUOTE FROM MY MEMOIR
Dixon's Exeter course was not a brilliant success; I think it folded soon after it was started. Well, better luck up the road in Bristol, Michael – I am sure there must be a market for quackery somewhere!
The Subject of the German 'Heilpraktiker' has recently been the topic of one of my blog-posts. In Germany, it has been a taboo for decades, but now the 'Frankfurter Allgemeine Zeitung' (FAZ) have courageously addressed the problem. In today's article, the FAZ reports that, Josef Hecken, the chair of the an organisation called 'Selbstverwaltung im Gesundheitswesen' (self-administration in healthcare), demands that "health-insurers should be forbidden to pay for treatments that are not supported by evidence." Hecken, is also the chair of the Gemeinsamen Bundesausschusses, an umbrella organisation of doctors, insurers and hospitals which determines which services are paid for and which not. He stated that even paying for homeopathy out of your own pocket when treating diseases like cancer must be forbidden and stressed that "this is not about well-being but human lives."
Hecken's views are partly supported by Rudolf Henke, the chair of both a German doctor's union and of the Marburger Bund, a union of hospitals: "the regulations regarding the Heilpraktiker have to be re-considered entirely… I do not believe it to be acceptable that Heilpraktiker are able to treat cancer patients."
These remarks relate to the deaths that recently occurred in a clinic led by a Heilpraktiker. About two thirds of all German health insurers seem to pay for consultations with a Heilpraktiker. Vis a vis the fact that most of their treatments are not evidence-based, this situation seems intolerable and deeply unethical.
Hecken's stance seems clear, rational and, in view of the popularity of homeopathy in Germany, even courageous: "The government should charge the 'Gemeinsamen Bundesausschuss' or another organisation with the task of conducting a meta-analysis on the evidence of homeopathy and then draw the appropriate conclusions… We have reached a point where we need a public discussion, and I am prepared to take the flack."
Dengue is a viral infection spread by mosquitoes; it is common in many parts of the world. The symptoms include fever, headache, muscle/joint pain and a red rash. The infection is usually mild and lasts about a week. In rare cases it can be more serious and even life threatening. There's no specific treatment – except for homeopathy; at least this is what many homeopaths want us to believe.
And, of course, we don't want to listen to just any odd homeopath, we want true experts to tell us the truth – for instance, experts like Dr. R.K. Manchanda, Deputy Director(Homoeopathy), Directorate of ISM & Homoeopathy, Govt. of NCT of Delhi and Dr. Surinder Verma, Assistant Director (Homoeopathy), Directorate of ISM & Homoeopathy, Govt. of NCT of Delhi. They authored an article which states the following:
There are about 25 homoeopathic drugs available for the treatment of dengue fever. These are Aconite., Arnica, Arsenic-alb., Arum-tri., Baptisia., Belladonna., Bryonia., Cantharis., China officinalis Colocynthis., Eupatorium perfoliatum., Ferrum metallicum., Gelsemium., Hamamelis., Ipecac., Lachesis, Merc-sol, Nux vomica., Podophyllum., Rhus toxicodendron., Rhus-venenata., Sanicula., Secale cornutum and Sul-acidum. These drugs had been successfully used by various homeopaths across the globe for its treatment and management. In 1996 during the epidemic of dengue in Delhi Eupatorium perfoliatum was found most effective.
Sadly, the article does not provide any evidence. A quick Medline search located one (!) single trial on the subject. Here is the abstract:
A double-blind, placebo-controlled randomized trial of a homeopathic combination medication for dengue fever was carried out in municipal health clinics in Honduras. Sixty patients who met the case definition of dengue (fever plus two ancillary symptoms) were randomized to receive the homeopathic medication or placebo for 1 week, along with standard conventional analgesic treatment for dengue. The results showed no difference in outcomes between the two groups, including the number of days of fever and pain as well as analgesic use and complication rates. Only three subjects had laboratory confirmed dengue. An interesting sinusoidal curve in reported pain scores was seen in the verum group that might suggest a homeopathic aggravation or a proving. The small sample size makes conclusions difficult, but the results of this study do not suggest that this combination homeopathic remedy is effective for the symptoms that are characteristic of dengue fever.
This is a 2007 study by a well-known US homeopath. Its results fail to confirm that homeopathy is effective for Dengue. So, surely the homeopathic community has since stopped claiming that homeopathy is an option for this infection!
No, you guessed correctly, they continue claiming that homeopathy works for Dengue. Currently, there are about half a million websites doing exactly that. An example is this article published YESTERDAY (!):
Alopathy is no more the only solution for Dengue these days. Especially in a place like Bengaluru where doctors and medicines are both expensive, residents have now turned to a cheaper and an effective alternative-Homeopathy to combat Dengue.People have been milling Homeopathy clinics and hospitals for an antidote. Dr Sudhir Babu of Javaji Advanced Homeopathy said, "People ask for some cure to keep the disease at bay. We do in fact have medicines to help build immunity against the ailment."The dosage is for four or five days and is taken daily. Homeopathy has now become a trusted alternative in the field of medicine, especially because of its easy acceptibility among children and adults. According to a survey by IMRB, 100% people know about this form of medicine and 92% perceive it as a reputed form of treatment. The medicines that are administered depending on the symmptoms of Dengue Fever are Aconitum Napellus, Arsenicum Album, Belladonna, Bryonia Alba, Cantharis, Cinchona Officinalis, Eupatorium Perfoliatum, Gelsemium, Ipecacuanha, Nux Vomica, Rhus Toxicodendron and Rhus Venenata.
What I found particularly impressive here is the way popularity has been used to replace evidence. This, I think, begs several questions:
How long will homeopaths continue treating self-limiting conditions to claim success based no nothing but their natural history?
How long will they continue to lie to the public?
How long will they refuse to learn from the evidence?
How long will they ignore even the most fundamental rules of medical ethics?
How long will we let them get away with all this?
Wouldn't it be nice to be able to enjoy food and drink to one's heart content and, once the pounds are piling up, simply swallow a pill and the weight goes down to normal? There are plenty of such pills on the market, but here I advise you to avoid them – mainly for two reasons.
The first is that they do not work. On this blog, we have discussed this before. The claims made for weight loss supplements are bogus. The manufacturers promise substantial body weight reductions not because their product is effective but because they want your money. So, unless you want to donate your cash to quacks, don't buy such rubbish.
The second reason is probably even more compelling: weight-loss supplements endanger your health. A new paper tells us more about their risks. This investigation was aimed at identifying banned and discouraged-use ingredients, such as ephedra, 1,3-dimethylamylamine, and beta-methyl-phenylethylamine, in readily available weight loss dietary supplements within a 10-mile radius of Regis University.
A list of banned and discouraged-use ingredients was compiled with the use of the Food and Drug Administration (FDA) dietary supplement website which provides information on supplement ingredients that are no longer legal or are advised against owing to adverse event reporting. Investigators visited all retail outlet stores within a 10-mile radius of Regis University in Denver, Colorado. Retail chains were not duplicated and only one of each chain was evaluated.
A total of 51 weight loss supplement products from retail stores were found with banned or discouraged-use substances listed on their labels. At least one banned ingredient was found to be listed on the product labels in 17 of the 51 studied supplements (33%). At least one discouraged-use ingredient was found in 46 of the 51 products (90%). Retail outlet stores dedicated to supplements and sports nutrition alone were found to have the greatest number of weight loss supplements that included banned and discouraged-use ingredients.
The authors of this paper draw the following conclusions: the FDA has taken action to remove some weight loss supplements from the market that contain banned ingredients. Unfortunately, based on the findings of this study, it is evident that products containing these ingredients remain on the market today.
You might think that these findings apply only to the US, however, I am afraid, you would be mistaken. People buy such bogus supplements on the Internet where national regulations can easily be circumvented. Thus the trade in weight-loss supplements is thriving regardless of what the FDA or any other regulatory agency might do about them.
The solution is simple: avoid such products!
"THERE IS A SUCKER BORN EVERY MINUTE" – this quote is commonly attributed to P.T.Barnum. If he really coined the sentence, he certainly did not think of the little cups sucking in the skin of patients undergoing cupping therapy. Yet, the recent media coverage of cupping made me think of this quote. The suckers here are not the therapeutic devices employed for cupping but the athletes, the journalists and the general public.
In my experience, athletes are often very worried about their body. This is perhaps understandable but, at the same time, it makes them the ideal victims of all types of charlatans. I am therefore not really surprised to see that some Olympic athletes fell for cupping. They want to use every means allowed by the doping rules to enhance their performance. Cupping therapists claim all sorts of strange and unwarranted things, and some athletes seem to be gullible enough to believe them. Belief can perhaps not move mountains, but it might give you the edge in an Olympic competition.
The 'beauty' of cupping when applied to an athlete's body is that its traces are so publicly visible. During Olympic games, this means that the entire world knows within hours about the cupping-habit of an athlete. What could be more exciting for journalists than these odd cupping marks decorating the muscular bodies of some Olympic athletes? If they are not worth a good story, what is?
There is hardly a newspaper on the planet that did not jump on this band-waggon full of snake oil – there is a sucker born every minute! Nothing wrong with reporting what is happening at the Olympic games, of course. But what has sometimes been reported in the press about cupping beggars belief. Rarely have I read so much nonsense about an alternative therapy in such a short time.
Do you need an example? The DAILY MAIL is as good – or rather bad? – as most; this is what the DM published yesterday on the subject: Chinese media have been cheering cupping's appearance at the Olympics as proof of the value of traditional culture, with both the official Xinhua news agency and Communist Party mouthpiece People's Daily touting the soft-power benefits. "Chinese traditions and products proliferate Olympic village", read one headline on the People's Daily website. Ding Hui, manager of the Lily Spring Health & Spa in Beijing, said she has seen a 30 percent jump in clients asking for cupping treatment since the Olympics started. "Even though Chinese people have known about it for a long time, they see a great athlete does it and see it really works," Ding said. "For athletes, they build up harmful lactic acid in the body and cupping can help relieve it."
You might think that, when reporting about a weird therapy, journalists have little options but to interview weird 'experts' relating cupping to even weirder 'energies', 'life forces', 'meridians', yin and yang, TCM, etc. But you would be wrong. They do of course have other options; they would only have needed to log on Medline to find hundreds of references related to the subject. If they had done that, they would even have found an abstract of mine that might have answered many of their question and would have clarified many of the questions about the scientific evidence for or against cupping. Here it is:
The objective of this study was to assess the evidence for or against the effectiveness of cupping as a treatment option for pain. Fourteen databases were searched. Randomized clinical trials (RCTs) testing cupping in patients with pain of any origin were considered. Trials using cupping with or without drawing blood were included, while trials comparing cupping with other treatments of unproven efficacy were excluded. Trials with cupping as concomitant treatment together with other treatments of unproven efficacy were excluded. Trials were also excluded if pain was not a central symptom of the condition. The selection of studies, data extraction and validation were performed independently by three reviewers. Seven RCTs met all the inclusion criteria. Two RCTs suggested significant pain reduction for cupping in low back pain compared with usual care (P < .01) and analgesia (P < .001). Another two RCTs also showed positive effects of cupping in cancer pain (P < .05) and trigeminal neuralgia (P < .01) compared with anticancer drugs and analgesics, respectively. Two RCTs reported favorable effects of cupping on pain in brachialgia compared with usual care (P = .03) or heat pad (P < .001). The other RCT failed to show superior effects of cupping on pain in herpes zoster compared with anti-viral medication (P = .065). Currently there are few RCTs testing the effectiveness of cupping in the management of pain. Most of the existing trials are of poor quality. Therefore, more rigorous studies are required before the effectiveness of cupping for the treatment of pain can be determined.
With just one further click on their keyboard, they would have been able to read the full text of my article which cautioned in no uncertain terms: The number of trials and the total sample size are too small to distinguish between any nonspecific or specific effects, which preclude any firm conclusions. Moreover, the methodological quality was often poor.
Sadly, few journalists seemed to have bothered to do this tiny bit of research. Why? Surely, journalists are trained to investigate their subject before putting pen to paper! Yes, most of them are, but a headline like THE EVIDENCE FOR CUPPING IS FLIMSY does not sell newspapers. The public wants something much more interesting – there is a sucker born every minute!
And what should be wrong with that? People deserve a bit of an entertaining story about their Olympic idols! Perhaps, but there is a downside, of course. The media-hype of the last week will create a demand. The general public will now want the very therapy that helped athletes win gold medals (never mind that it didn't). Thanks to the media, cupping is now destined to become the alternative therapy of the future.
And what is wrong with that? Quite a lot, I think!
For one, quacks will jump on this fast-moving band-waggon filled with snake oil and try to divert as much cash as they can from their victims' into their own bank accounts. Perhaps that would not be the worst effect. The worst would be, if some people believe what some quacks will undoubtedly tell them, that cupping is effective ("they see a great athlete does it and see it really works") for all sorts of conditions, including serious diseases ("Cupping has also been used by some as an alternative treatment for cancer.") – THERE IS A SUCKER BORN EVERY MINUTE (and some might even die sucking)!
According to an article in DER SPIEGEL, 4 patients of an alternative medicine centre died, while several other websites reported that the figure amounted to 'just' three. The centre in question is the Klaus Ross clinic in the German town of Bruggen-Bracht on the border with the Netherlands.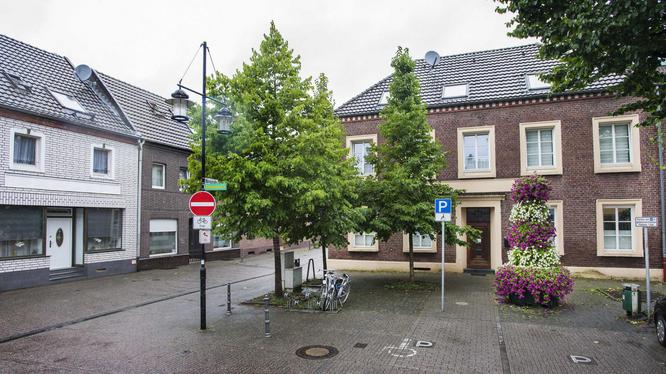 In addition to these fatalities, several further patients are being treated in hospital and German prosecutors in the town of Moenchengladbach have urged other patients showing any symptoms to "urgently seek medical advice." Dutch police, who are supporting the inquiry, appealed for information from other patients, as newspapers reported the clinic had been using an experimental transfusion.
Concern was first raised when a 43-year-old Dutch woman with breast cancer complained of headaches and became confused after being treated at the clinic on July 25. She later lost the ability to speak, and died on July 30. The "cause of her death remains unclear," the German prosecutors said in a statement earlier this week. Many Dutch people are known to have visited the clinic and while "it is not yet known exactly what happened, there is a health risk to patients who have undergone treatment at this clinic", according to a statement by Dutch police.
Klaus Ross was cited saying that "one of our patients unexpectedly has passed away… We regret this seriously and are in shock as we heard the news. Our thoughts and deep condolences are with her family, friends and loved ones… we regret the suspicion set in the media that alternative medicine, and our clinic especially, could be held responsible…. Alternative medicine is always an extra tool to battle diseases." Allegedly, Ross always advised patients to be monitored by their own doctors.
The centre in question specialised in 'biological' cancer therapies and beauty treatments; it has now been closed and Ross has reportedly been charged with manslaughter. The interventions on offer include a wide range of unproven therapies, including detox, oxygen therapy, various supplements, immunotherapy and hyperthermia. According to some reports, the therapy implicated in the fatalities was 3- bromopyruvate (3BP). 3BP is an experimental cancer treatment which is currently attracting much, mostly pre-clinical research. One review article summarized the evidence such:
Although the "Warburg effect", i.e., elevated glucose metabolism to lactic acid (glycolysis) even in the presence of oxygen, has been recognized as the most common biochemical phenotype of cancer for over 80 years, its biochemical and genetic basis remained unknown for over 50 years. Work focused on elucidating the underlying mechanism(s) of the "Warburg effect" commenced in the author's laboratory in 1969. By 1985 among the novel findings made two related most directly to the basis of the "Warburg effect", the first that the mitochondrial content of tumors exhibiting this phenotype is markedly decreased relative to the tissue of origin, and the second that such mitochondria have markedly elevated amounts of the enzyme hexokinase-2 (HK2) bound to their outer membrane. HK2 is the first of a number of enzymes in cancer cells involved in metabolizing the sugar glucose to lactic acid. At its mitochondrial location HK2 binds at/near the protein VDAC (voltage dependent anion channel), escapes inhibition by its product glucose-6-phosphate, and gains access to mitochondrial produced ATP. As shown by others, it also helps immortalize cancer cells, i.e., prevents cell death. Based on these studies, the author's laboratory commenced experiments to elucidate the gene basis for the overexpression of HK2 in cancer. These studies led to both the discovery of a unique HK2 promoter region markedly activated by both hypoxic conditions and moderately activated by several metabolites (e.g., glucose), Also discovered was the promoter's regulation by epigenetic events (i.e., methylation, demethylation). Finally, the author's laboratory turned to the most important objective. Could they selectively and completely destroy cancerous tumors in animals? This led to the discovery in an experiment conceived, designed, and conducted by Young Ko that the small molecule 3-bromopyruvate (3BP), the subject of this mini-review series, is an incredibly powerful and swift acting anticancer agent. Significantly, in subsequent experiments with rodents (19 animals with advanced cancer) Ko led a project in which 3BP was shown in a short treatment period to eradicate all (100%). Ko's and co-author's findings once published attracted global attention leading world-wide to many other studies and publications related to 3BP and its potent anti-cancer effect. This Issue of the Journal of Bioenergetics and Biomembranes (JOBB 44-1) captures only a sampling of research conducted to date on 3BP as an anticancer agent, and includes also a Case Report on the first human patient known to the author to be treated with specially formulated 3BP. Suffice it to say in this bottom line, "3BP, a small molecule, results in a remarkable therapeutic effect when it comes to treating cancers exhibiting a "Warburg effect". This includes most cancer types.
While 3BP seems to show some promise, clinical trials have not yet been published and another review correctly cautioned that clinical trials using 3BP are needed to further support its anticancer efficacy against multiple cancer types… 
The person in charge of the centre, Klaus Ross, has no medical qualifications but claims to have studied naturopathy and was a 'Heilpraktiker'. As such, he is probably not licenced to administer 3BP to cancer patients.
A standard series of out-patient cancer treatments at Mr Ross' clinic was reported to cost around 10 000 Euros.
Acupuncture Today is a much-read online publication for people interested in acupuncture. It informs us that Chinese medicine is quite complex and can be difficult for some people to comprehend. This is because TCM is based, at least in part, on the Daoist belief that we live in a universe in which everything is interconnected. What happens to one part of the body affects every other part of the body. The mind and body are not viewed separately, but as part of an energetic system. Similarly, organs and organ systems are viewed as interconnected structures that work together to keep the body functioning.
To me, this sounds suspiciously woolly. Do they think that conventional healthcare professionals view the various body-parts as separate entities? Do they feel that conventional practitioners see the mind entirely separate from the body? Do they believe others fail to realize that what affects the brain does not affect the rest of the body? These common preconceptions have always puzzled me. Intrigued, I read on.
Elsewhere we learn that Acupuncture Today and acupuncturetoday.com are the only complete news sources in the profession and we don't take this honor lightly. The acupuncture and Oriental medicine profession is a blend of ancient traditions, healing styles and modern therapies. We provide content that is comprehensive enough to appeal to each of the profession's diverse groups. In addition, we provide a complete suite of additional products including newsletters, calendars and classifieds that provide our advertisers with the contextual platform they need to communicate with our readers, their customers.
Acupuncture Today seems to reflect a lot of what many acupuncturists want to hear – and thus it might provide us with an important insight into the mind-set of acupuncturists. On their website, I found an article which fascinated me:
START OF QUOTE
A more efficient method for diagnosis and treatment by remote medical dowsing has been found and used in acupuncture with great success. The procedure involves a pendulum, a picture of the patient, an anatomy book, a steel pointer, and a very thin bamboo pointer.
Being a dentist, orthodontist, acupuncturist and dowser, I like to take the liberty of treating a person affected with lockjaw or temporal-mandibular joint ailments via remote dowsing…
…When the mandible cannot open due to a spasm, the chief symptom is pain. Until energy is restored, the muscle cannot lengthen and pain cannot be eliminated. Acupuncture is a good way to correct this condition without the use of a dental appliance. Dentists specializing in treating TMJ use a computerized equipment scan (electrosonography), surface electromyography and the myomonitor to relax the muscles.
Another procedure to treat TMJ is using dowsing. At this point, I will talk about dowsing procedures and information needed to successfully carry out the procedures. Remote dowsing requires the use of the pendulum, a slender bamboo pointer, an anatomy book, a picture of the patient and a steel pointer.
To treat a TMJ patient, the picture of the patient is dowsed holding a pendulum in the right hand while the left hand uses a bamboo pointer to touch the closing and opening muscles individually in the anatomy book. The closing muscles will have good energy (as evidenced by the circular movement of the pendulum) while the lower head of the lateral pterygoid will have no energy (as evidenced by little or no movement of the pendulum). Having advance information on TMJ acupuncture points helps, but these points will have to be tested if needling will supply energy. Master Tong has suggested a point between Liver 2 and Liver 3. I find Spleen 2, a distal point related to the lower head of the lateral pterygoid, to be more effective. This can be checked by having the patient hold the point of the steel pointer so it touches Spleen 2 on the large toe.
To treat a TMJ patient, the picture of the patient is dowsed holding a pendulum in the right hand while the left hand uses a bamboo pointer to touch the closing and opening muscles individually in the anatomy book. The closing muscles will have good energy (as evidenced by the circular movement of the pendulum) while the lower head of the lateral pterygoid will have no energy (as evidenced by little or no movement of the pendulum). Having advance information on TMJ acupuncture points helps, but these points will have to be tested if needling will supply energy. Master Tong has suggested a point between Liver 2 and Liver 3. I find Spleen 2, a distal point related to the lower head of the lateral pterygoid, to be more effective. This can be checked by having the patient hold the point of the steel pointer so it touches Spleen 2 on the large toe.
By dowsing the picture of the patient with the right hand and using a bamboo pointer to touch the lower head of the pterygoid muscle in the anatomy book with the left hand, it will be evident by the circular movement of the pendulum that these muscles now have good energy. This is done before the needle is inserted. In this manner all points can be checked for ailments such as TMJ, stroke, backaches, and neck and shoulder problems before needling. When the needles are placed and after the needling procedure, energy can be checked using the pendulum. By being very accurate on the location of acupuncture points, less treatments will be needed to obtain results. Another point is Small Intestine 19, a local point which is also very effective. Good results are obtained by careful and accurate needling. Therefore, the number of visits are few…
Dowsing is a diagnostic aid that has been used for other situations and can be very helpful to acupuncturists. In conclusion, I feel that remote dowsing is a great approach to diagnosis and treatment.
END OF QUOTE
If I had not seen alternative practitioners doing this procedure with my own eyes, I might have thought the article is a hoax. Sadly, this is the 'real world' of alternative medicine.
I tried to find some acupuncturists who had objected to this intense nonsense, but I was not successful in this endeavour. The article was published 6 years ago (no, not on 1 April!), yet so far, nobody has objected.
I have also tried to see whether articles promoting quackery of this nature are rare exceptions in the realm of acupuncture, or whether they are regular occurrences. My impression is that the latter is the case.
What can be concluded from all this?
In a previous post about quackery in chiropractic, I have argued that the tolerance of quackery must be one of the most important hallmarks of a quack profession. As I still believe this to be true, I have to ask to which extend THE TOLERANCE OF SUCH EXTREME QUACKERY MAKES ACUPUNCTURISTS QUACKS?
[I would be most interested to have my readers' views on this question]
Medical ethics are central to any type of healthcare – and this includes, of course, alternative medicine. The American Medical Association (AMA) have just published their newly revised code of ethics, AMA Principles of Medical Ethics.
It has long been my impression that, in alternative medicine, ethics receive no or far too little attention. Some alternative practitioners thrive to be able to call themselves 'physicians'. Therefore, it seems interesting to ask whether they would also be able to comply with the ethical duties of a physician as outlined by the AMA.
The following 9 points are taken without change from the new AMA code; in brackets I have put my own, very brief comments pertaining to alternative practitioners. There is much more to be said about each of these points, of course, and I encourage my readers to do so in the comments section.
A physician shall be dedicated to providing competent medical care, with compassion and respect for human dignity and rights. [Most alternative practitioners use unproven treatments; I doubt whether this can be called 'competent medical care'.]
A physician shall uphold the standards of professionalism, be honest in all professional interactions, and strive to report physicians deficient in character or competence, or engaging in fraud or deception, to appropriate entities. [Treating patients with unproven therapies in the absence of fully informed consent is arguably unprofessional, dishonest and deceptive. Crucially, alternative practitioners never object to even the worst excesses of quackery that occur in their realm.]
A physician shall respect the law and also recognize a responsibility to seek changes in those requirements which are contrary to the best interests of the patient. [Treatment with unproven therapies can hardly be in the best interest of the patient.]
A physician shall respect the rights of patients, colleagues, and other health professionals, and shall safeguard patient confidences and privacy within the constraints of the law. [The right of patients includes full informed consent which is, according to my impression, rare in alternative medicine.]
A physician shall continue to study, apply, and advance scientific knowledge, maintain a commitment to medical education, make relevant information available to patients, colleagues, and the public, obtain consultation, and use the talents of other health professionals when indicated. [Alternative medicine is frequently out of line with or even opposed to medical knowledge.]
A physician shall, in the provision of appropriate patient care, except in emergencies, be free to choose whom to serve, with whom to associate, and the environment in which to provide medical care.
A physician shall recognize a responsibility to participate in activities contributing to the improvement of the community and the betterment of public health. [Some activities of some alternative practitioners are directly opposed to public health, for instance when they advise against immunising children.]
A physician shall, while caring for a patient, regard responsibility to the patient as paramount. [Arguably this is not possible when using unproven therapies.]
A physician shall support access to medical care for all people. [Some alternative practitioners advise their patients against accessing conventional healthcare.]
As I stated above, medical ethics are neglected in alternative medicine. The 9 points of the AMA together with my comments go some way towards explaining why this is so. If ethical principles were applied to alternative medicine, much of it would have to stop instantly.
Yes, I know, lately I have been neglecting my 'ALT MED HALL OF FAME'. This is entirely my fault; there are so many candidates waiting to be admitted that, I have been hesitant as to who should be next. Today, I came across an article about Deepak Chopra and his latest book, Super Genes. It tells "how lifestyle shifts can help you reboot your health at a genetic level." If it were just for this single sentence, he would deserve to be admitted – no, not into what you just thought, into the 'ALT MED HALL OF FAME', of course'.
I will save you the expense of buying his book (don't worry, Deepak is already a multi-millionaire) by repeating what the article said about his '6 pillars of wellbeing' (another cracker!!!):
DIET
• A typical modern diet is very likely to cause inflammation, which research has linked to many chronic diseases and obesity.
• To reduce inflammation, add prebiotics – substances that buffer the body from inflammation – such as oatmeal, pulpy orange juice, bran cereal and bananas to your breakfast.
• Consume probiotics – foods that contain active bacteria – once a day for gut health. These foods include active yoghurt, pickles and sauerkraut.
• Eat mindfully – eat only when you're genuinely hungry and stop when you are full.
• Reduce snacking by eating only one measured portion in a bowl; never eat straight from a bag or packet.
STRESS
• Three factors generally lie behind the problem of chronic stress: repetition, unpredictability and a lack of control. Think of a dog barking outside your window; you don't know when it will end and you have no way of stopping it.
• Decrease background noise and distractions at work. Also, avoid multitasking by dealing with one thing at a time.
• Leave work on time at least three times a week and don't bring work home. Leave the office at the office.
• Avoid people who are sources of pressure and conflict. Even normal office behaviour, such as forming cliques and gossiping, is a source of stress that has the potential to be emotionally devastating.
• If you struggle to deal with negative emotions, ask your doctor about cognitive behaviour therapy.
EXERCISE
• The secret to exercise is this: keep going and don't stop. It's better to be active all your life at a lower level, rather than to be at a near professional-level in high school, say, and then stop completely.
• At work get up and move around once an hour and devote half your lunch break to movement, even if it's walking around the block.
• Be in nature more: go outside for five to 10 minutes three times a day.
• Acquire more active friends and join them in their activities. Plan a shared exercise activity with your spouse or friends twice a week.
• Make leisure time more creative – think beyond TV or internet.
• Volunteer to help the needy with housecleaning, painting and repairs.
This will serve as both exercise and a morale boost.
MEDITATION
• Meditate every day for 10 minutes.
Sit with your eyes closed in a quiet place, put your attention on the tip of your nose and focus on the sensation of your breath coming in and out of your nostrils.
• Don't look at meditation as an aid for the bad days you experience ("I'm feeling good today, so I don't need to meditate"). It should be a lifelong practice.
• Take 10 minutes out of your lunch break to sit alone with eyes closed, preferably outside in nature.
• Notice what a relief it is to take big deep breaths when you are upset or nervous, and how ragged your breath becomes when you are anxious or stressed.
• Join an organised meditation course in your area. Search for meetup.com to find local groups that meet all around the country.
SLEEP
• Make your bedroom as dark as possible. If total darkness is impossible, wear a sleep mask.
• Drink a glass of warm almond milk, which is rich in calcium and promotes melatonin, a hormone that helps to regulate the sleep-wake cycle.
• Experiment with herbal teas associated with good sleep such as chamomile, valerian, passionflower, lavender and kava kava.
• Explore abhyanga, a self-massage technique that uses warmed sesame oil, lightly massaged into arms, legs, neck and torso (go to YouTube to see tutorials).
• Don't ignore insomnia. In some studies sleep disorders have been associated with triggering Alzheimer's disease and are also associated with high blood pressure.
EMOTIONS
• Take responsibility for your feelings. Wellbeing depends upon happiness, yet most people don't really make that connection.
• Write down five specific things that make you happy and, on a daily basis, do at least one of them.
• Set a "good news policy" at meal times, whether it's the radio station you choose to listen to or the topic of conversation around the table.
• Explore a time in your past when you were happy and learn from it, whether that means re-embracing an old hobby or getting in touch with an old friend.
• Become comfortable with delayed gratification – consider how your choices will make you feel in the future as well as today.
END OF QUOTE
My favourite website about Deepak Chopra is the one by Tom Williamson. It states that "it has been said by some that the thoughts and tweets of Deepak Chopra are indistinguishable from a set of profound sounding words put together in a random order, particularly the tweets tagged with "#cosmisconciousness". This site aims to test that claim! Each "quote" is generated from a list of words that can be found in Deepak Chopra's Twitter stream randomly stuck together in a sentence." It seems to me that Deepak himself might have made ample use of this site for writing his latest book, and if you should ever run out of platitudes or empty phrases, this site will serve you well.
Deepak has published plenty of best-sellers, but he has as good as nothing to show for himself in the peer-reviewed medical literature. (When you are that famous, you obviously don't need to bother anymore with trivia such as evidence, science and all that jazz.) This means that I had to deviate from my usual admission criteria for the "prophet of alternative medicine", as Deepak likes to be called. But he is well worth making an exception, I am sure you agree, he is the absolute super-star!
Super-star of what?
I let you decide!
It would be easy to continue this series on 'tricks of the trade' for quite a while. But this might get boring, and I have therefore decided to call it a day. So here is the last instalment (feel free to post further tricks that you may know of [in the comments section below]):
CRITICS DON'T UNDERSTAND
It is almost inevitable that, sooner or later, someone will object to some aspect of alternative medicine. In all likelihood, his or her arguments are rational and based on evidence. If that happens, the practitioner has several options to save his bacon (and income). One of the easiest and most popular is to claim that "of course, you cannot agree with me because you do not understand!"
The practitioner now needs to explain that, in order to achieve the level of expertise he has acquired, one has to do much more than to rationalise or know about science. In fact, one has to understand the subject on a much deeper level. One has to immerse oneself into it, open one's mind completely and become a different human being altogether. This cannot be achieved by scientific study alone; it requires years of meditative work. And not everyone has the ability to go down this difficult path. It takes a lot of energy, insight and vision to become a true healer. A true Deepak Chopra is not born but trained through hard work, dedication and concentration.
Critics who disagree are really to be pitied. They fail to exist on quite the same level as those who 'are in the know'. Therefore one must not get annoyed with those who disagree, they cannot understand because they have not seen the light.
My advice is to start thinking critically and read up about the NO TRUE SCOTSMAN FALLACY; this will quickly enable you to look beyond the charisma of these gurus and expose their charlatanry to the full.
RESEARCH IS BEING SUPRESSED
Some critics stubbornly insist on evidence for the therapeutic claims made by quacks. That attitude can be awkward for the alternative practitioner – because usually there is no good evidence.
Cornered in this way, quacks often come up with a simple but effective conspiracy theory: the research has been done and it has produced fabulous results, but it has been supressed by… well, by whoever comes to mind. Usually BIG PHARMA or 'the scientific establishment' have to be dragged out into the frame again.
According to this theory, the pharmaceutical industry (or whoever comes in handy) was so shaken by the findings of the research that they decided to make it disappear. They had no choice, really; the alternative therapy in question was so very effective that it would have put BIG PHARMA straight out of business for ever. As we all know BIG PHARMA to be evil to the core, they had no ethical or moral qualms about committing such a crime to humanity. Profits must come before charity!
My advice is to explain to such charlatans that such conspiracy theories do, in fact, merely prove is that the quack's treatment is not effective against their prosecution complex.
CRITICS ARE BOUGHT AND CORRUPT
If  critics of alternative medicine become threatening to the quackery trade, an easy and much-used method is to discredit them by spreading lies about them. If the above-mentioned ploy "they cannot understand" fails to silence the nasty critics, the next step must be to claim they are corrupt. Why else would they spend their time exposing quackery?
Many people – alternative practitioners included – can only think of financial motivations; the possibility that someone might do a job for altruistic reasons does not occur to them. Therefore, it sounds most plausible that the critics of alternative medicine are doing it for money – after all, the quacks also quack for money.
My advice to potential users of alternative medicine who are confused by such allegations: do your own research and find out for yourself who is bought by whom and who has a financial interest in quackery selling well.
EVEN NOBEL PRIZE WINNERS AGREE WITH US
It is true, there are some Nobel Prize winners who defend homeopathy or other bogus treatments. Whenever this happens, the apologists of alternative medicine have a field day. They then cite the Nobel laureate ad nauseam and imply that his or her views prove their quackery to be correct.
Little do they know that they are merely milking yet another classical fallacy and that such regrettable events merely demonstrate that even bright people can make mistakes.
My advice is to check what the Nobel laureate actually said – more often than not, it turns out that a much-publicised quote is, in fact, a misquote – and what his or her qualifications are for making such a statement; a Nobel Prize in literature, for instance, is not a sufficient qualification for commenting on healthcare issues.
AS I ALRADY SAID: IF YOU KNOW OF MORE 'TRICKS OF THE QUACKARY TRADE', PLEASE POST THEM BELOW.