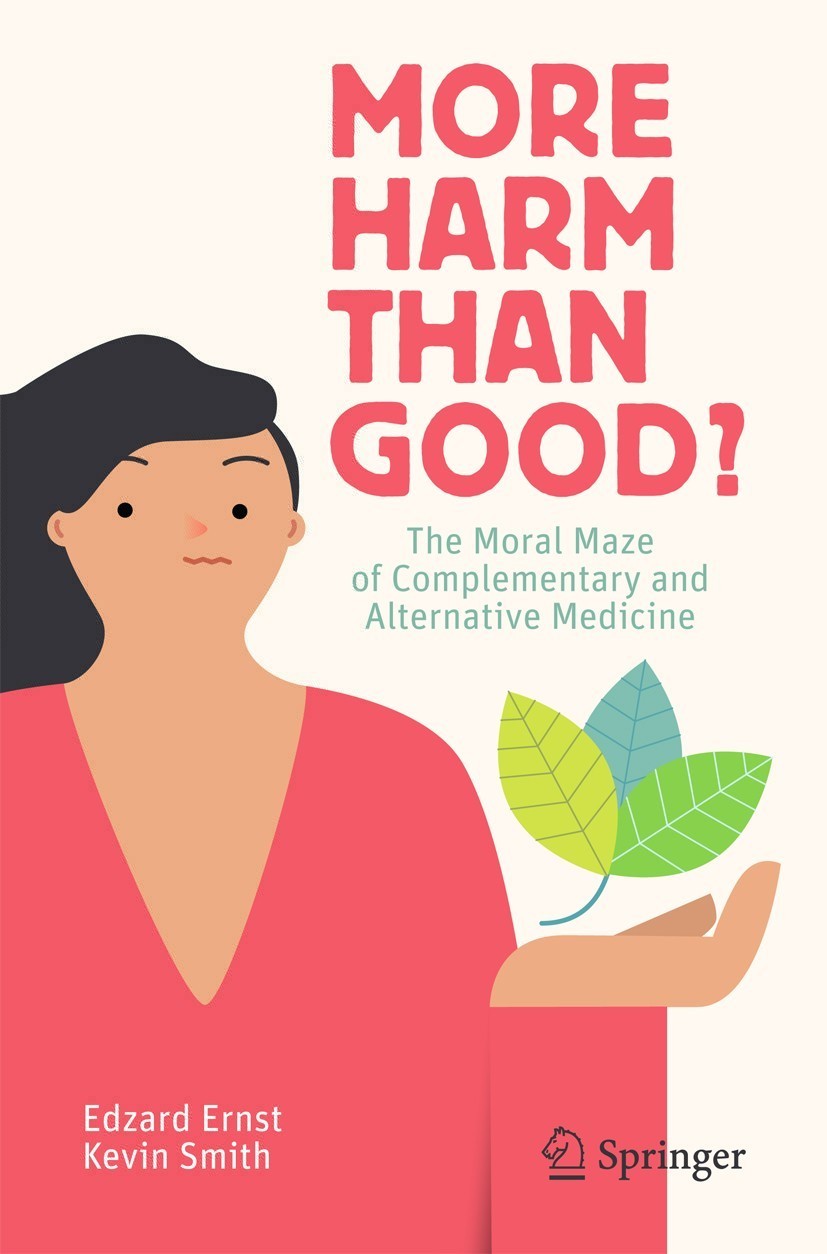 Our new book entitled MORE HARM THAN GOOD? THE MORAL MAZE OF COMPLEMENTARY AND ALTERNATIVE MEDICINE is out. At the moment merely as an e-book, but in a few days the paperback will be available too. Yesterday, Kevin Smith and I were invited to a press briefing at the London SCIENCE MEDIA CENTRE.
On this occasion, Kevin and I explained to the journalists what our book is about. Essentially, it is an analysis of the many ethical issues in alternative medicine. We picked out just a few points which we thought might be of interest. I briefly discussed the fact that much of the research in this area is misleading to the point of being unethical. Kevin explained that this also applies to education and discussed the ethics of commerce.
In the latter context, Kevin briefly mentioned Prince Charles because he had come out with a range of 'Dutchy Originals Herbal Tinctures'. I never mentioned Charles with a single word, and neither did the subsequent discussion focus on him.
Altogether, we all thought that the press briefing went well. We had good questions, and the journalists showed keen interest in our ethical perspective on alternative medicine.
This morning, I am surprised to see that THE TELEGRAPH, THE DAILY MAIL and apparently also the EXPRESS (I haven't seen it yet) all carry articles about my alleged war with Prince Charles. The TELEGRAPH's headline is: Professor reignites war with Prince Charles over homeopathy support. 
While it is, of course, entirely fine that the press reports about this particular aspect, I find it nevertheless disappointing that the essential messages of our book were lost. Nobody can be truly surprised about this, I think.
The real surprise lies elsewhere.
The newspapers cite Clarence House coming to the defence of Prince Charles. A spokesperson is quoted stating "Unfortunately the book misunderstands and misrepresents this position which The Prince has reached after years of talking to experts in many different areas of medicine."
Yes, that is surprising!
Our book only became available hours before this comment was made. Someone in Clarence House must be a very fast reader.
8 Responses to More harm than good?